This week, Sony announced the second price hike for PlayStation Vue in a little less than a year, raising the cost of all live TV streaming packages by another $5 per month.
That brings PlayStation Vue's starting price to $50 per month for the basic "Access" package, and $55 per month for the "Core" package that includes regional sports. While Vue is adding some new channels to the latter bundle—including the NHL Network, Bein Sports, and the Tennis Channel—higher prices were probably coming either way, as Sony had several major network contracts up for renewal.
PlayStation Vue isn't alone in raising prices this year. YouTube TV, FuboTV, and DirecTV Now have all rolled out $10-per-month price hikes in 2019, and DirecTV Now even drastically cut back its channel lineup for new subscribers. Philo, a bundle with no sports or local channels, eliminated its $16-per-month tier in May, leaving only a $20 package with more channels. Sling TV also just raised the price of its Sports Extra add-on for Orange packages from $5 per month to $10 per month.
It's tempting to look upon these price hikes and despair, figuring that we must be headed toward cable-like prices for live TV streaming. Still, there are signs that the worst of the price hikes have passed. While the cost of these bundles might still inch up over time, the price difference between streaming TV and cable isn't likely to get much narrower from here, and we may even see new packages arise to make up for the price tiers we've lost.
What's with all the price hikes?
Mentioned in this article
PlayStation Vue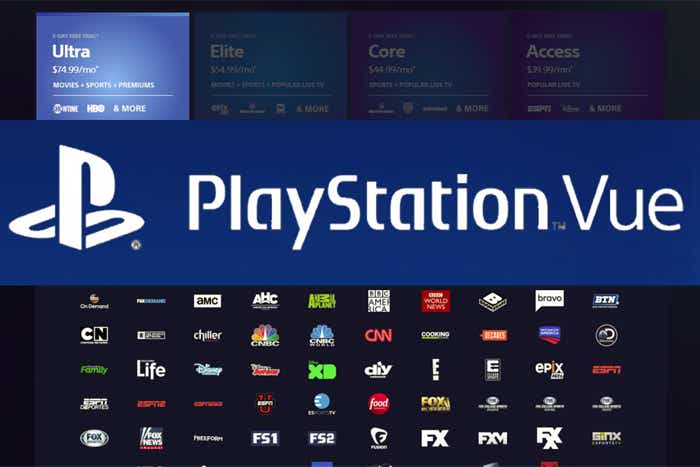 Live TV streaming services have become more expensive over the past few years because of three major factors:
First, all of these services have added more channels. Sling TV, for instance, had just 11 channels in its base package when it launched in 2015. Now it has more than 30. YouTube TV launched with slightly more than 40 channels. Now it has about 70. FuboTV's lineup has nearly doubled since early 2017, from about 50 channels in its base package to more than 90.
While some of us might have preferred when these packages were slimmer, I've heard enough folks say they can't live without this or that channel to believe bigger packages are better for business. And because a small number of companies own most of the channels on cable, live TV services can't add one popular channel without piling on a bunch of others.
Second, these live TV services must shoulder the same routine carriage fee hikes that have made cable and satellite TV more expensive over time. When a network demands more money for effectively the same content, TV providers have little ability to refuse unless they're willing to lose popular channels, and their customers ultimately pay those higher costs. It's probably no coincidence that PlayStation Vue's latest price hike comes immediately after Sony reached new deals with AMC Networks, Discovery, NBCUniversal, and Turner Networks, which together comprise about a third of Vue's channel lineup.
Mentioned in this article
Fubo
Price When Reviewed:
$55/mo. when first reviewed. As of 3/10/23, pricing is tiered at $75, $85, or $95 per month
Finally, live TV streaming services have been under pressure for operating at slim to negative profit margins. At its previous price of $40 per month, for instance, YouTube TV was reportedly losing $9 per month on every subscriber. Chasing growth at unsustainable prices might have made sense a couple years ago, but as these services' audiences expand, so do their total losses. Obviously price hikes help stop the bleeding.
Why the worst may have passed
Despite all the upward price pressure, I'm cautiously optimistic that the biggest price hikes are behind us, the main reason being that live TV streaming services have finally settled on pricing that gives them a path to profitability.
FuboTV, for instance, is now "gross margin positive" at its current $55-per-month base price, CEO David Gandler tells me. That means when you factor in ad revenue, add-on packages, and extra services (such as more DVR storage), the company makes more money per subscriber than it spends.
Even for services that are still in the red, or close to it, growing ad revenue could help turn things around. FuboTV, for instance, now makes $4 per customer in monthly ad revenue, which is double what it was earning a year ago, and the New York Times has reported that Hulu makes $9 per subscriber in monthly ad revenue for its on-demand service alone. Gandler says the uptick is because viewers are spending more time on live TV services than they used to, and because streaming TV ads are earning more per viewer.
That doesn't mean prices won't rise at all from here, but Gandler believes $55 to $60 per month is the ceiling for what cord-cutters will pay for live TV streaming services. At those prices, they're still about $50 per month less than the average cable or satellite TV bill of $107 per month, and providers could become a lot more judicious about adding new channels to maintain that price buffer. And even if TV networks come looking for regular rate increases, cable and satellite providers won't be immune to the same hikes.
Gandler, for his part, says not to expect more price increases for at least the next 12 months. "My sense is, yes, the worst has passed," he said.
Beyond bigger bundles
Mentioned in this article
YouTube TV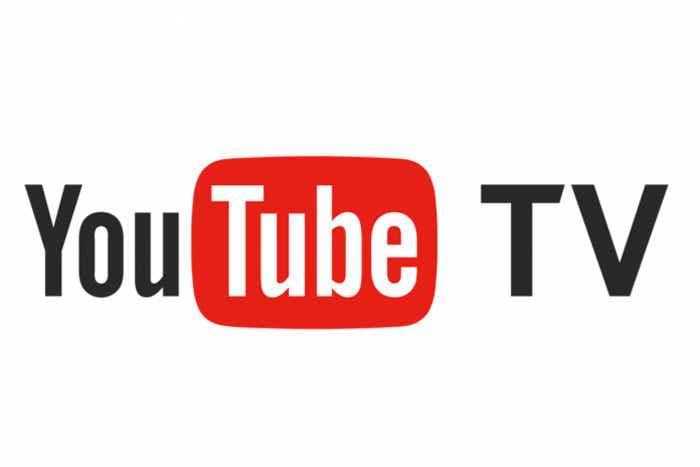 Price When Reviewed:
$50/mo. when first reviewed. As of 4/18/23, price is $73/mo
Longer-term, we may also see a return to skinnier TV packages. Hulu CEO Randy Freer has floated the idea of a cheaper bundle that focuses on sports and news, rather than entertainment networks, and some cable providers—such as Spectrum—have started experimenting with more flexible packages as well. With the overall pay TV bundle business in steady decline, TV networks could become more willing to break apart their channel lineups in new ways.
TVRev analyst Alan Wolk agrees with this theory, arguing that as people start adding services like Disney+ or Apple TV+ on top of their Netflix or Hulu subscriptions, they might wonder why they're still paying for a big bundle of cable channels.
"I think [live TV services] will reintroduce super skinny bundles—literally just broadcast networks—with add-on options for news and sports," Wolk tells me via email.
In other words, don't despair for the future of streaming TV channel packages. There will be plenty of ways to save money yet.
Sign up for Jared's Cord Cutter Weekly newsletter to get this column and other cord-cutting news, insights, and deals delivered to your inbox.