At a Glance
Expert's Rating
Pros
Extremely inexpensive
App is reasonably intuitive and easy to work with
Compact design allows for two smart outlets per receptacle
Cons
No support for third-party smart-home hubs
Low-quality, out-of-date user manual
Our Verdict
Nothing fancy here: iClever's budget smart plug covers the bases and leaves you with change in your pocket.
There's no way to know just how low smart plug prices will go, as manufacturers continue to trim their costs—and retail prices—down to nearly nothing, but iClever's $14 device is pointing the way. You'll find even cheaper models, of course, but those devices are probably not something you should feel comfortable trusting your lamps and appliances to.
Mentioned in this article
Currant WiFi Smart Outlet
Price When Reviewed:
$59.99
Upscale smart outlets such as Currant and ConnectSense also have their place, of course, but it's understandable that not everyone wants to spend 60 bucks on a device that lets them turn a power outlet on or off with their cell phone. But to be fair, some of those higher-end devices offer features you won't find at the low end, such as energy-consumption monitoring, support for Apple's HomeKit smart-home ecosystem, and USB charging ports.
Enter iClever. At $14 per unit, this is a decidedly affordable smart outlet without a lot of frills, but it does get the job done and doesn't look too terribly industrial along the way. Designed as a small rectangular brick, the three-prong iClever supports up to 15 amps. It features a small power button on its side and two LEDs embedded beneath its plastic. A white LED indicates the outlet is powered on, and a green LED indicates that it's connected to the network.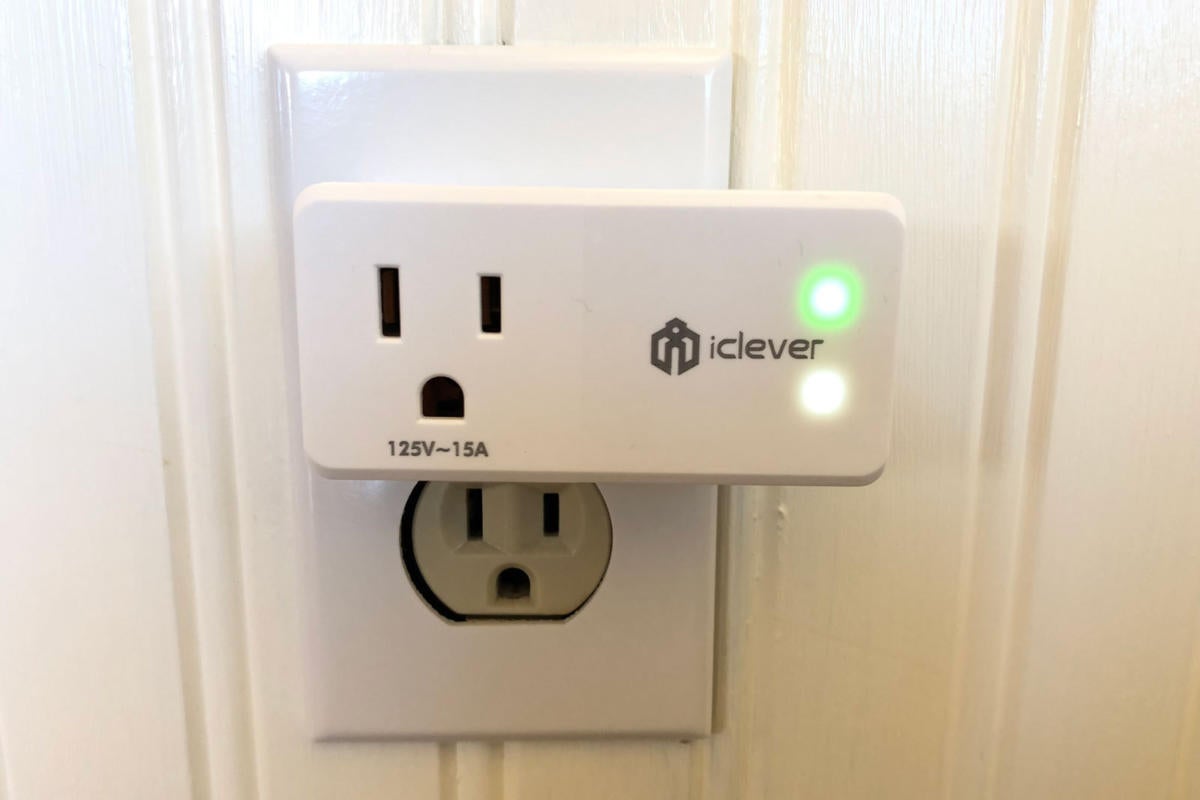 Note that the three-prong connector that attaches to the wall is off center, so the iClever juts out to the right of the receptacle instead of being centered over the wall plate. Fortunately, it's slim enough to allow for two iClever outlets to be connected to the same duplex outlet simultaneously.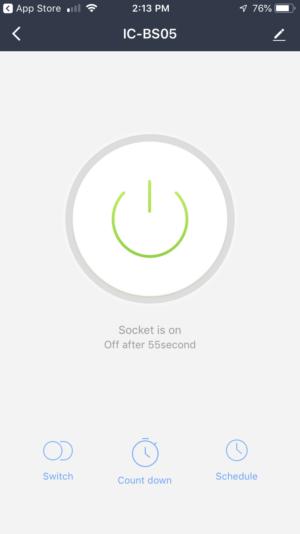 This is a Wi-Fi outlet (2.4GHz only), and setup is completed through iClever's Smart Life app. A manual included in the package walks you through this setup, but that may be a little confusing for some, in part because the instructions are printed in tiny type on a single sheet of folded paper, with numbered "pages" not exactly where you'd expect them to be.
More problematic, the manual is illustrated with screenshots of what appears to be an old version of the app, so the instructions don't exactly line up. You'll probably be able to muddle your way through without too much trouble, though.
After registering and setting your location, you'll find some curious extras in the app, including the outdoor temperature, humidity, and a weather report. Beneath that, devices are assigned to rooms and can be quickly powered up or down from the main screen. If you open the settings for an individual outlet, you can set up a schedule or activate a "count down" mode, turning the device off on a one-time-only basis after a certain amount of time has passed.
Both interfaces are easy to use, as are iClever's "smart" features, which let you control multiple devices simultaneously via scenes, or set up IFTTT-like rules to automate activities based on other conditions (such as temperature, humidity, weather, and so on). With a simple outlet like this, your automation options are limited, but iClever's app does connect to Bluetooth and ZigBee devices in addition to its own gear, potentially allowing you more flexibility.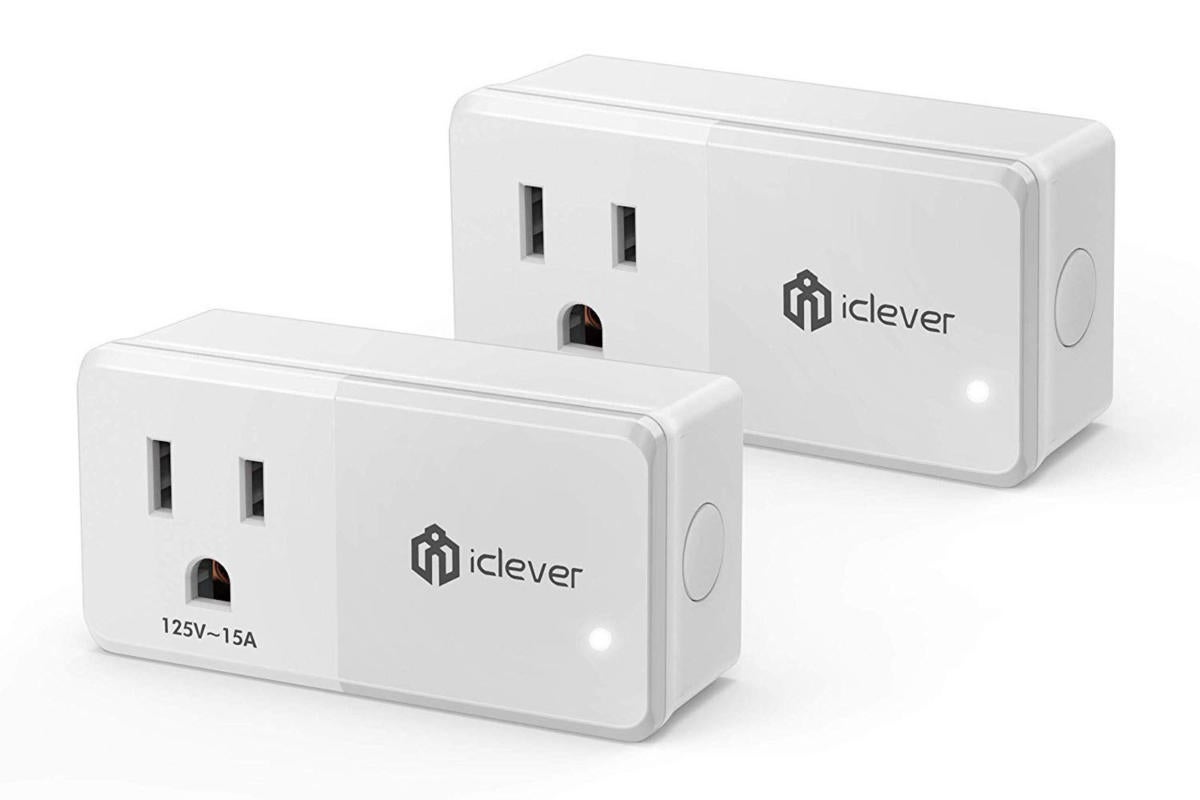 iClever does not support third-party hubs, but it will work with Alexa and Google Assistant, and IFTTT, all of which should make tying things into a broader home network a bit easier.
iClever is hardly reinventing the category with this smart outlet, but the good news is that everything it does works as advertised and without any real headaches. Users looking to save cash on a smart-home setup could do a lot worse than stocking up on these.