At a Glance
Expert's Rating
Pros
Double independent outlets, plus a bonus USB charging port provides great flexibility
Integrated power usage and dimming features
Supports Google and Alexa products in addition to HomeKit
Cons
Monolithic design is not for everyone
ConnectSense mobile app is in need of a refresh
Our Verdict
A top smart outlet choice gets even better with expanded smart home hooks.
Best Prices Today: ConnectSense Smart Outlet 2
ConnectSense's Smart Outlet has been one of my favorite picks for add-on smart outlets for a year now, thanks to its comparatively unobtrusive design and full array of features. The original Smart Outlet was an early HomeKit plug, featuring two independently controllable three-prong outlets, and it even sported a USB charging port on its side. My biggest complaint with the product was that it seemed always to be out of stock.
ConnectSense has now updated the original Smart Outlet in a few key ways. While the Smart Outlet 2 keeps the same size, shape, and design of the original product, the upgrade now supports Android instead of just iOS/HomeKit, and new hooks let it connect to Google Assistant and Alexa devices, too.
Otherwise, little has changed with the product. The hardware design remains a love-it-or-hate-it situation, a slim white brick that plugs into a single outlet, but which covers the entire receptacle when plugged in. In other words, the Smart Outlet2 replaces the entire receptacle with its own two plugs—plus you get the bonus USB charging port on its side, so you aren't losing anything.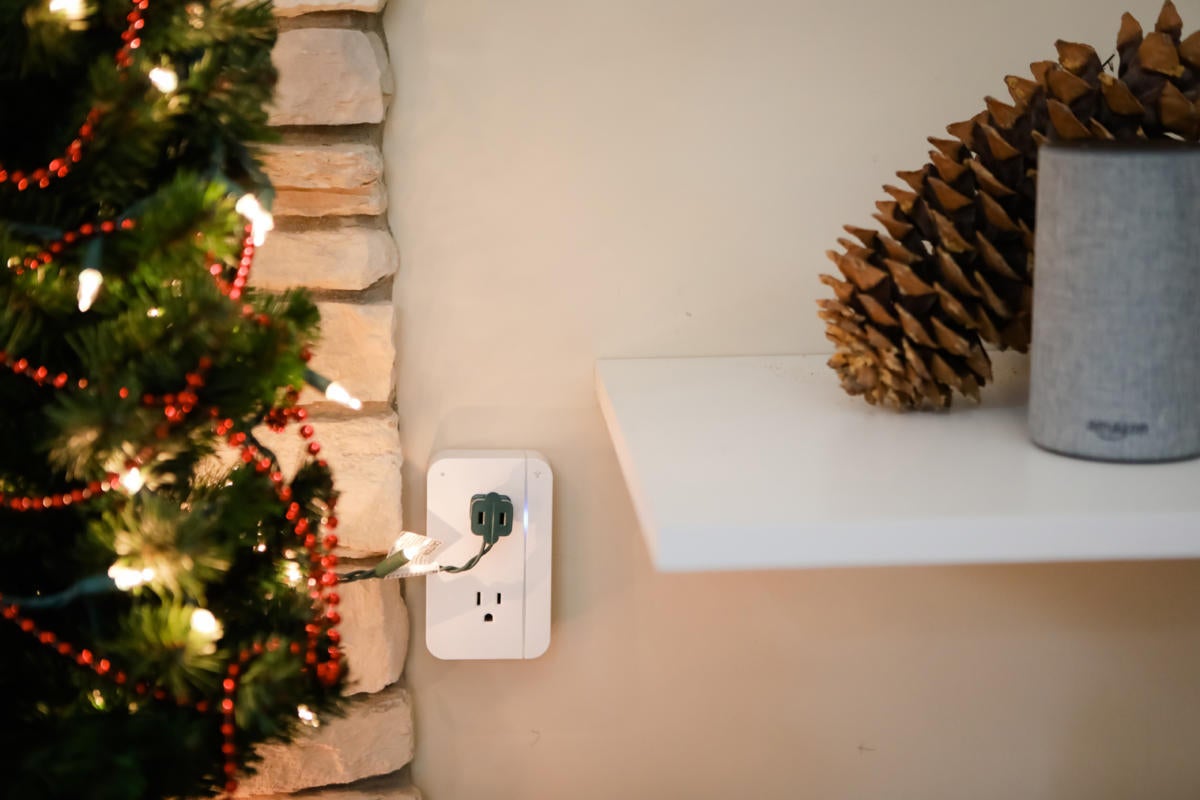 In most environments, the Smart Outlet 2 isn't as noticeable as you'd think, since it's relatively slim compared to most smart outlets and because it covers up the receptacle in its entirety, leaving the wall looking reasonably clean instead of a hodgepodge of plugs jutting out on different vertical planes. Built-in LEDs that indicate if a plug is active can be dynamically dimmed or shut off as desired.
As noted, you can set up the Smart Outlet 2 either through iOS or the new Android app. You'll need to register an account with ConnectSense, but both Amazon and Google logins are supported, making this painless. From there, the outlet's two plugs are easily manageable within the ConnectSense app, although key features—namely setting up scheduling rules—could benefit from some usability upgrades. Changing dates and times here isn't as intuitive as it should be, particularly given some strong competition that's hit the market since the first Smart Outlet was released. Some user interface revisions are now in order.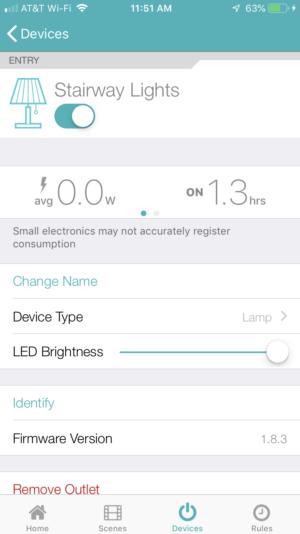 The product is otherwise full of features, including basic power consumption monitoring and, now, the ability to connect to Alexa, so you can turn plugs off and on via voice. I had to change the name of the outlets in order to get Alexa to understand what I was saying, but once I'd done so, it was easy to power them on and off via a quick command. Naturally, you now have copious other methods to use voice with the device, too, depending on the particulars of your home network.
The price of the ConnectSense Smart Outlet2 hasn't changed from the original, and at $60 it is still on the high end of smart outlets, even though it includes two independent plugs. It's still not a bad value given everything in the package, but to compete in the ever-commoditizing world of smart outlets, that outlay will need to start ticking down soon.
Best Prices Today: ConnectSense Smart Outlet 2