In light of last week's news that Amazon is looking to buy 22 regional sports networks, let's indulge in some rampant speculation.
As CNBC reported, Disney picked up the networks earlier this year through its acquisition of Fox's TV and movie businesses, but is now selling them off to settle a government antitrust lawsuit. Other bidders include broadcast groups, equity firms, and even the New York Yankees (which are looking to buy full ownership of the YES Network). Fox itself—or what's left of it—could also join the bidding to get its former sports networks back.
All of which means that Amazon isn't a sure bet to pick up those networks itself. Still, it would probably be the most disruptive winner of the bunch, both for better and for worse. If Amazon were to prevail, it would likely speed the rise of a la carte TV by offering must-see local sports outside of cable bundles. At the same time, it would also send us down a treacherous path, where the content you're able to watch depends on which streaming devices you decide to buy.
The rise of a la carte sports
Today, if you want to stream regional Fox Sports networks, you must subscribe to a bundle of streaming cable channels. The cheapest option is Sling TV's Blue Package at $25 per month, and most other options start at $40 to $45 per month. In all cases, you're paying for dozens of channels, even if Fox Sports is the only one you plan to watch.
Amazon has both the incentive and the ability to smash that model.
Mentioned in this article
Amazon Fire TV Stick 4K
Price When Reviewed:
49.99
Instead of tying regional sports to a bundle, Amazon could distribute them through Amazon Channels, which already offers premium networks such as HBO and Showtime as add-ons to Amazon Prime. That doesn't mean Amazon would stop distributing Fox Sports through traditional TV packages—it's too big of a revenue stream to abandon overnight—but the goal over time would be to turn cable- and satellite-TV customers into Prime subscribers.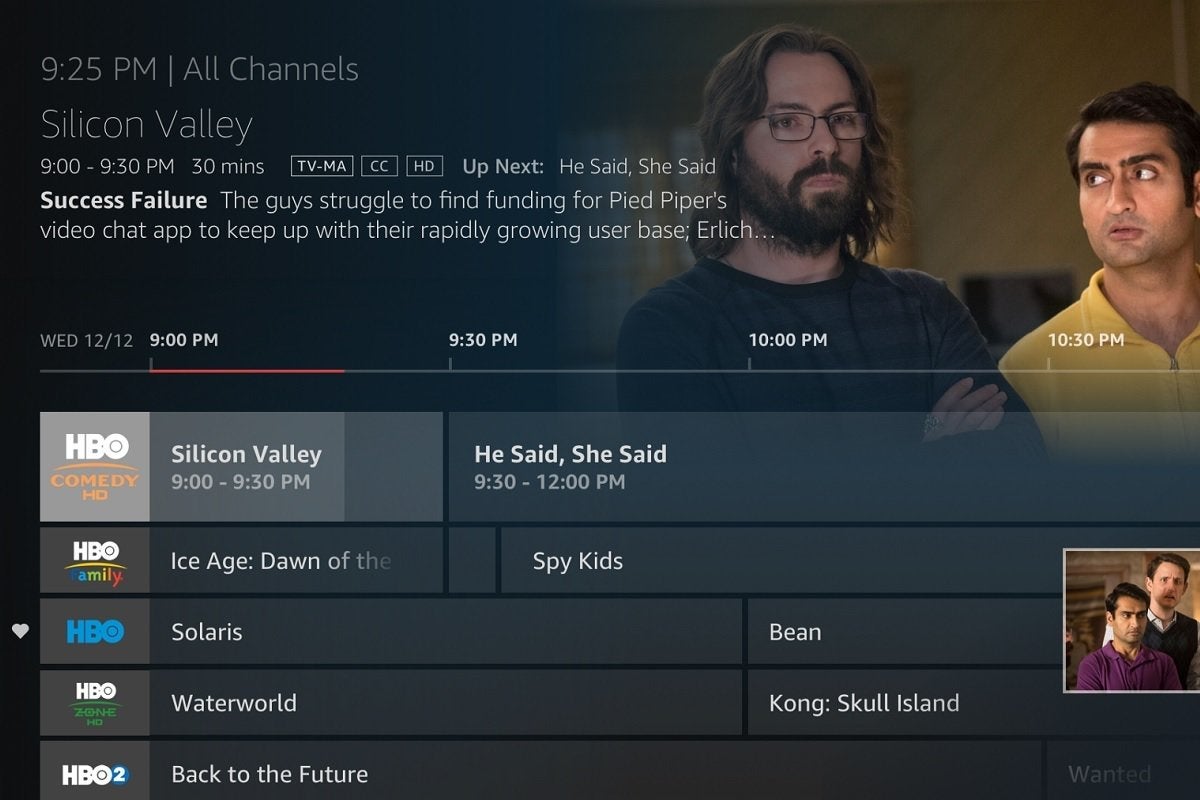 Unlike other bidders, Amazon has no ties to the traditional TV business, which means it would have no fear when negotiating with TV distributors. In the past, cable companies used their contracts with networks to discourage streaming, for instance by including the right to drop a channel or move it into a pricier tier if content became available outside of a TV bundle. That's an empty threat to Amazon, which hardly needs the bundle to distribute content. Instead, it can market Fox's regionals to more than 100 million Prime subscribers through both the Prime app and on Fire TV devices. With that kind of distribution power, Amazon faces little risk in taking sports a la carte.
Weaponized TV
All of this sounds like exactly what cord-cutters have dreamed of: Finally, people who want to watch local sports won't have to pay for dozens of unwanted channels. But putting must-see sports in the hands of a tech giant also carries a risk: If you're using a device made by a rival tech company, there's a good chance you'll be locked out of those games.
Mentioned in this article
Roku Streaming Stick+
Price When Reviewed:
$69.99
As you may already know, Amazon and Google do not get along, and their rivalry came to a head late last year: Google blocked YouTube on Amazon's Echo Show smart displays, and then blocked the unofficial YouTube app from Amazon's Fire TV devices. Google said it was responding to several grievances, including Amazon's refusal to support Prime Video on Chromecast and to sell certain Google smart home products on Amazon.com.
The ongoing feud means that you can't watch Amazon Prime's Thursday Night Football streams on Chromecast, because Amazon doesn't support it. You also can't watch YouTube TV-exclusive Los Angeles Football Club or Seattle Sounders soccer games on Fire TV, because Google doesn't support it. If Amazon were to gain ownership of regional sports networks, it would be a major escalation of this conflict, potentially cutting off Google's users from Amazon's a la carte sports streams.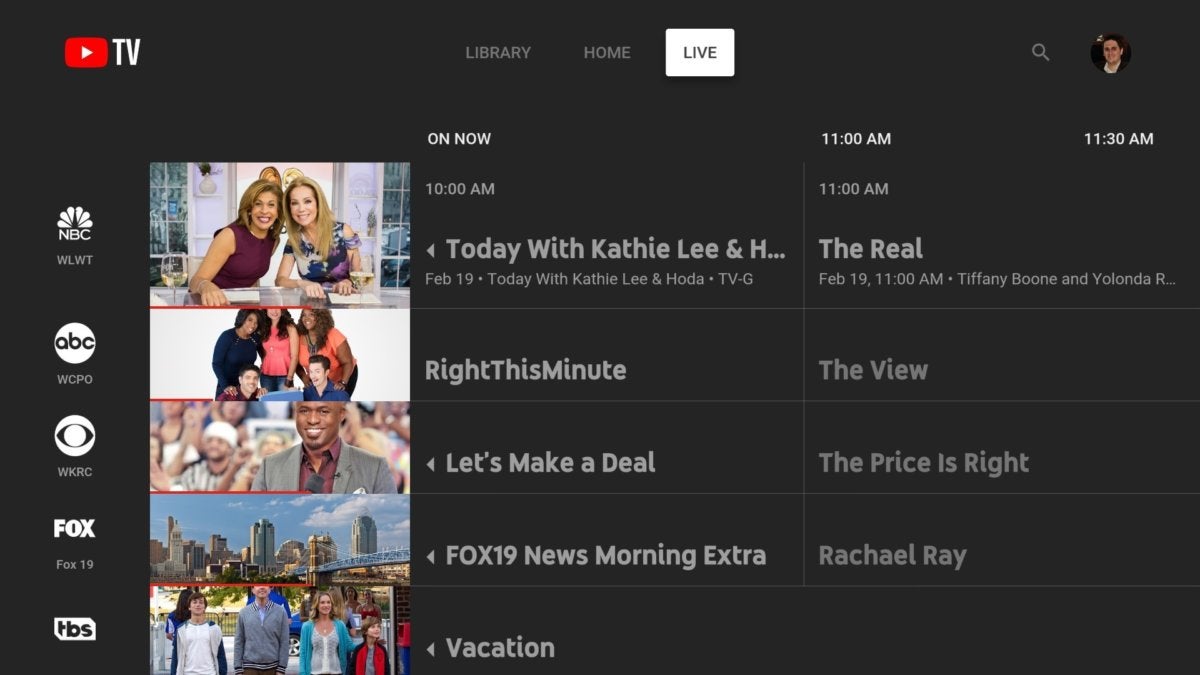 This concern extends beyond just Amazon and Google. Rumor has it that Apple and Roku are now planning their own a la carte subscription services, similar to Amazon Channels. It's not hard to imagine Amazon refusing to license its sports networks to those rivals, thereby hindering their efforts at building a la carte TV. It's also not hard to imagine those other companies retaliating, perhaps by buying up their own exclusive sports rights. Apple is already spending billions on original programming that might only stream on Apple hardware. It's not hard to believe that sports programming will be next in line.
Mentioned in this article
Apple TV 4K
Price When Reviewed:
32GB $179 | 64GB $199
The result, as with so much in tech today, would be chaos, with every company hoarding as much content as they can into their own siloes. If you thought picking a streaming device was difficult today, just wait until each one has its own exclusive lineup of sports, movies, and TV shows.
There are no easy answers to this problem, and I'm not saying that large tech companies should be forbidden from buying the rights to sports or other content. But I will point out that in the early days of satellite television, Congress created rules that required cable companies to offer any channels they owned to satellite TV providers under fair terms. Similar protections may someday be necessary in streaming video, as tech giants gain outsized power over how and what we watch.
Sign up for Jared's Cord Cutter Weekly newsletter to get this column and other cord-cutting news, insights, and deals delivered to your inbox.