At a Glance
Expert's Rating
Pros
A solid speed upgrade for first-gen Chromecast owners
Google Assistant enables powerful home automation
Launching videos by phone can be faster than using a proper remote
Cons
No infrared control for TV volume or A/V gear
The Google Home app is bad at aggregating and searching for content
Pausing or adjusting volume by phone can be inconvenient at times
Our Verdict
The new Chromecast might not replace your Roku or Fire TV, but it can be a nice supplement to those devices.
Best Prices Today: Google Chromecast (2018 model)
There are two ways to think about Google's Chromecast streaming dongle in 2018.
You could consider it as your only streaming device, committing to Google's vision of using a phone or tablet as your only TV remote. This unconventional approach has its upsides, but it's less appealing than it used to be as low-cost streamers from Roku and Amazon have become faster and more versatile.
Alternatively, you might view Chromecast as a secondary streamer, living alongside the Roku, Fire TV, or Apple TV that you already own. You won't have to give up a proper remote control, but can still use Chromecast to launch videos from your phone, screen-share from an Android phone or laptop, view Google Photos on the big screen, and control your TV with Google Assistant voice commands.
For $35, Chromecast isn't an expensive streamer either way, but it's better as a supplement than a centerpiece in your living room.
New look, minor upgrades
The new Chromecast isn't much different from the second-generation model from 2015. The new design has rounder edges, but it's still a small puck that hangs behind the TV on a 3-inch HDMI cable, and it still uses the TV's USB port or a wall outlet for power. (You'll likely need to choose the latter if you want the Chromecast to turn the TV on when it connects to your phone.)
The way you use Chromecast hasn't really changed, either: In lieu of a remote control and TV-based menus, Chromecast uses the streaming apps on your iOS or Android device as the interface. Apps that support Chromecast will show a cast button that links your device to the television, and whatever video you select will begin playing on the larger screen. You can also use the Chrome browser on a laptop or desktop to launch video from websites that offer that feature.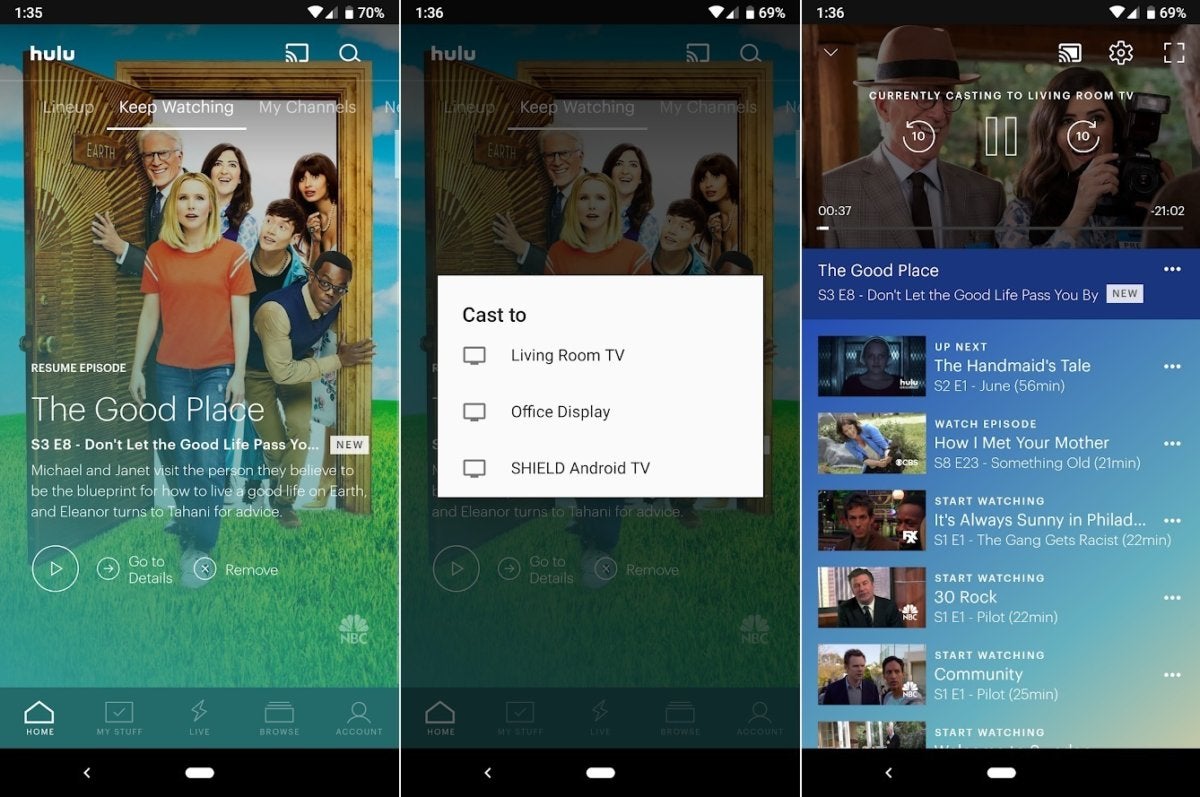 What's different, then? The new Chromecast supports 60-frames-per-second video at 1080p resolution, versus either 720p at 60 frames per second or 1080p at 30 frames per second on older versions. In practical terms, this means certain YouTube and Twitch videos will look sharper without sacrificing smoothness, and the Chromecast will be somewhat future-proof if live TV services graduate from 720p to 1080p streaming. (You'll still need a $69 Chromecast Ultra for streaming in 4K and HDR, however.)
Google says the third-generation Chromecast is 15 percent faster than its predecessor, though this only affects load times, since your phone or tablet handles the actual navigation. While the second-generation Chromecast was plenty fast already, the latest version is a significant improvement over the original 2013 model. In my tests, the new Chromecast loaded a Netflix video in 7 seconds (17 seconds faster than the original), a PlayStation Vue channel in 9 seconds (7 seconds faster than the original), a Hulu video in 8 seconds (9 seconds faster than the original), and a Google Play Music track in 5 seconds (4 seconds faster than the original).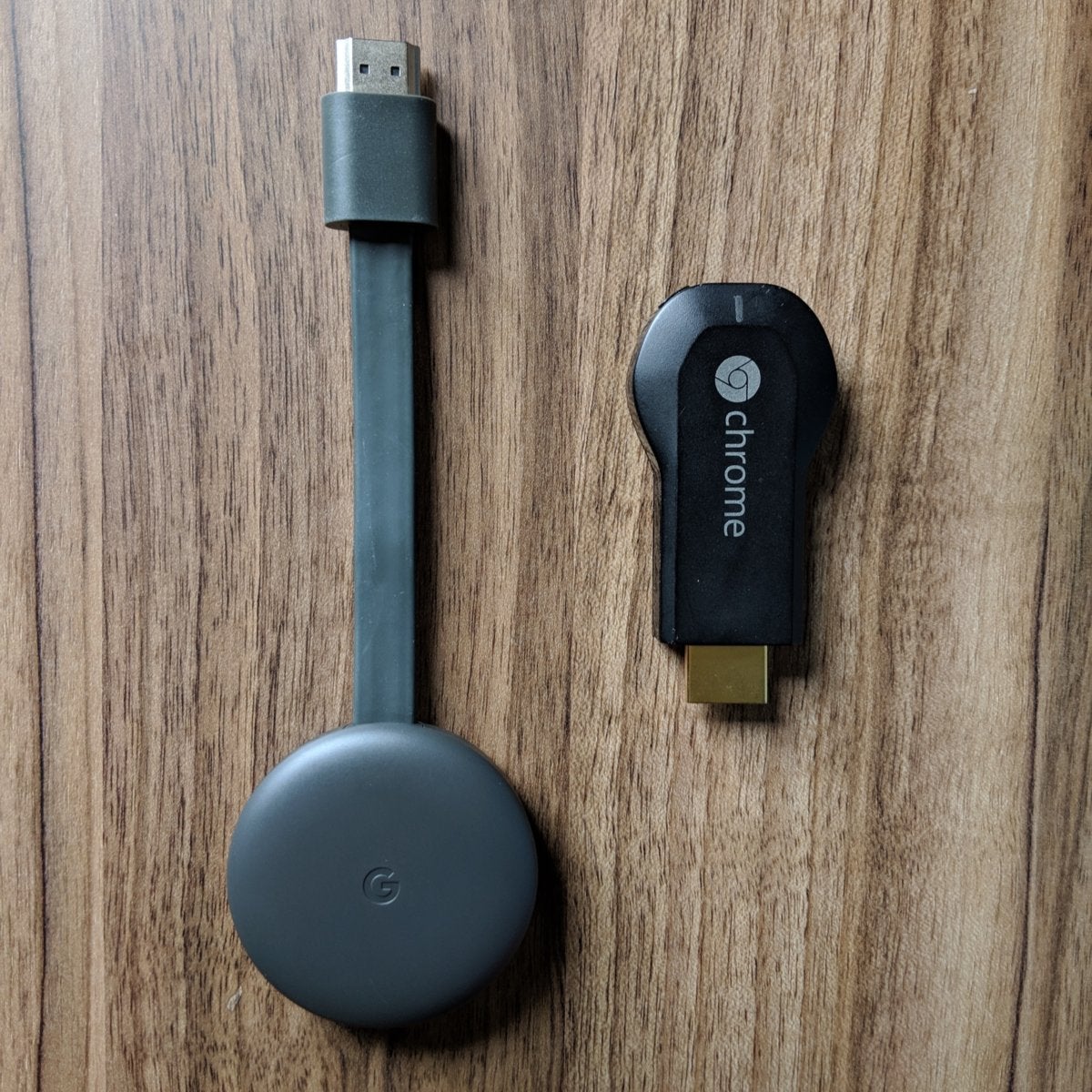 Goodbye remote, hello Assistant
Although your phone or tablet is still the main way to control Chromecast, the device has learned some new tricks lately through its ties to Google Assistant. With a Google Home speaker—or just the Google Assistant app on your phone—you can use "Hey Google" voice commands to launch videos, control playback, and adjust the volume. When it works, it's even faster than launching a video from your phone, let alone thumbing around with a remote.
You can also take the Google Assistant integration a step further with Routines, which let you trigger multiple actions with a single voice command, or schedule them to run at certain times. You might, for instance, create a wake-up routine that reads the weather and traffic on a Google Home, and then starts playing ESPN from YouTube TV on the bedroom Chromecast. Or you could have a "relaxing time" routine that dims your living-room lights and loads a fireplace video on YouTube.
Unfortunately, Google Assistant has too many functionality gaps to feel like a central component of Chromecast. As of this writing, voice commands work with Netflix, CW, CBS All Access, HBO Now, YouTube, YouTube TV, Viki, Crackle, Red Bull, and Starz—not a long list—and you can't ask Google Assistant to load a specific episode of a specific season. More often than not, you'll still need to reach for your phone.
The Chromecast philosophy
Chromecast's phone-as-remote approach is both its greatest strength and its biggest weakness. It can be faster than a proper remote with TV-based menus, and it lets you look for other things to watch without disrupting playback on the big screen. With multiple users, Chromecast even allows everyone to have their own personal remote.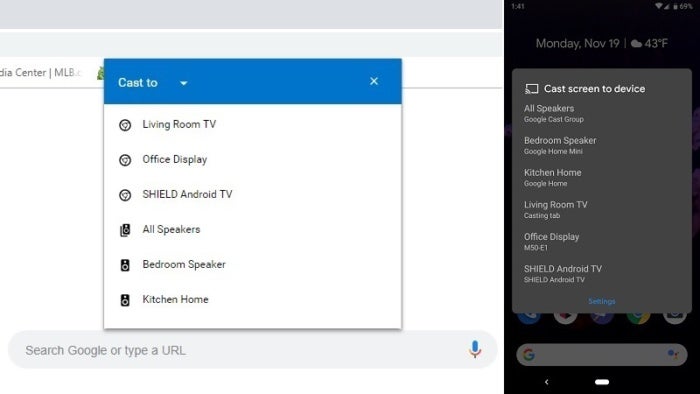 At the same time, you lose the communal experience of a TV menu, which lets everyone in the room see their viewing options, and if you want to browse for something else to watch, you must take your eyes off the TV entirely. Even pausing a video on Chromecast is a little less convenient than it would be with a proper remote, as it requires you to turn on your phone's display and hit an on-screen button. (It's even worse on iOS, because many Chromecast-enabled apps don't put video controls on the lock screen or map volume controls to the iPhone's hardware buttons.)
It doesn't help that Google has ignored or omitted some of the niceties you find on other streaming devices. You can't connect a set of headphones for private listening, for example, or a Bluetooth controller for gaming. And there are no volume-leveling or dialog-boosting options to help with viewing at night. Android also lacks a single sign-on feature for TV network apps, so cable subscribers will need to re-enter their login information for each one. (Also worth noting: Chromecast does not support Amazon Prime Video, due to Google's ongoing feud with Amazon.)
Meanwhile, the Google Home app does a poor job of aggregating and searching for content across different sources. The app highlights a selection of videos from sources like Netflix and YouTube, but most of these recommendations aren't based what you're actually watching, and you can't use the app to create watchlists for your favorite programs. (Apps like Reelgood can make browsing from your phone easier, but expecting users to download third-party software is hardly ideal.) Roku, Fire TV, Apple TV, and even Google's Android TV platform all do a better job of helping you track down things to watch.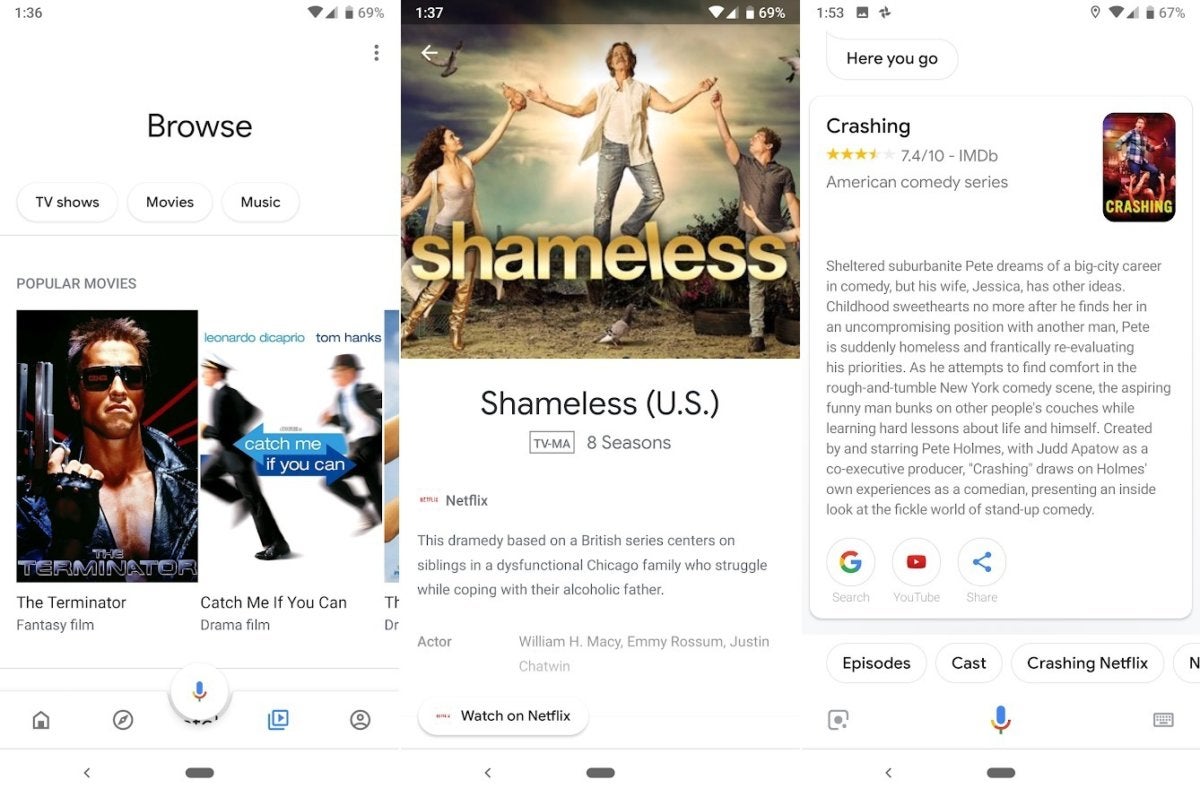 Worst of all, Chromecast offers no way to control the volume on your TV or A/V gear when an infrared signal is required, and Chromecast's built-in volume controls can't exceed your television's current level. While most other streamers make the TV remote unnecessary, with Chromecast, you'll likely need to keep it around.
In many ways, Chromecast feels like it's coasting off its original success. The new version is faster than its predecessor, but it isn't any easier to use. And Google Assistant voice controls aren't fleshed out enough to make an impact either.
If you're into the idea of Chromecast, the third-generation model can be a useful addition to your living room, especially if you're still using the original. But if you've been clinging to a traditional remote, the new Chromecast does not prove that you're doing TV wrong.
Best Prices Today: Google Chromecast (2018 model)