Ring finally has an indoor home security camera in its smart home line-up and TechHive got a chance to check it out.
Mentioned in this article
Ring Stick Up Cam Wired (2018 model)
Price When Reviewed:
$179.99
The Stick Up Cam borrows a name used by Ring in the past, but the new camera looks very different. It's initially available in white and powered by a wall adapter, but battery-powered and solar-charged models are planned for December. All three will also be available in black.
The cylindrical body sits on a mount that twists, so the camera can be mounted on almost any surface and adjusted such that the camera is plumb and the picture is correct.
The mount is an interesting design: When the camera is lined up on a flat surface, it doesn't sit directly above the base. The base sticks out a bit in front, which at first I found visually confusing.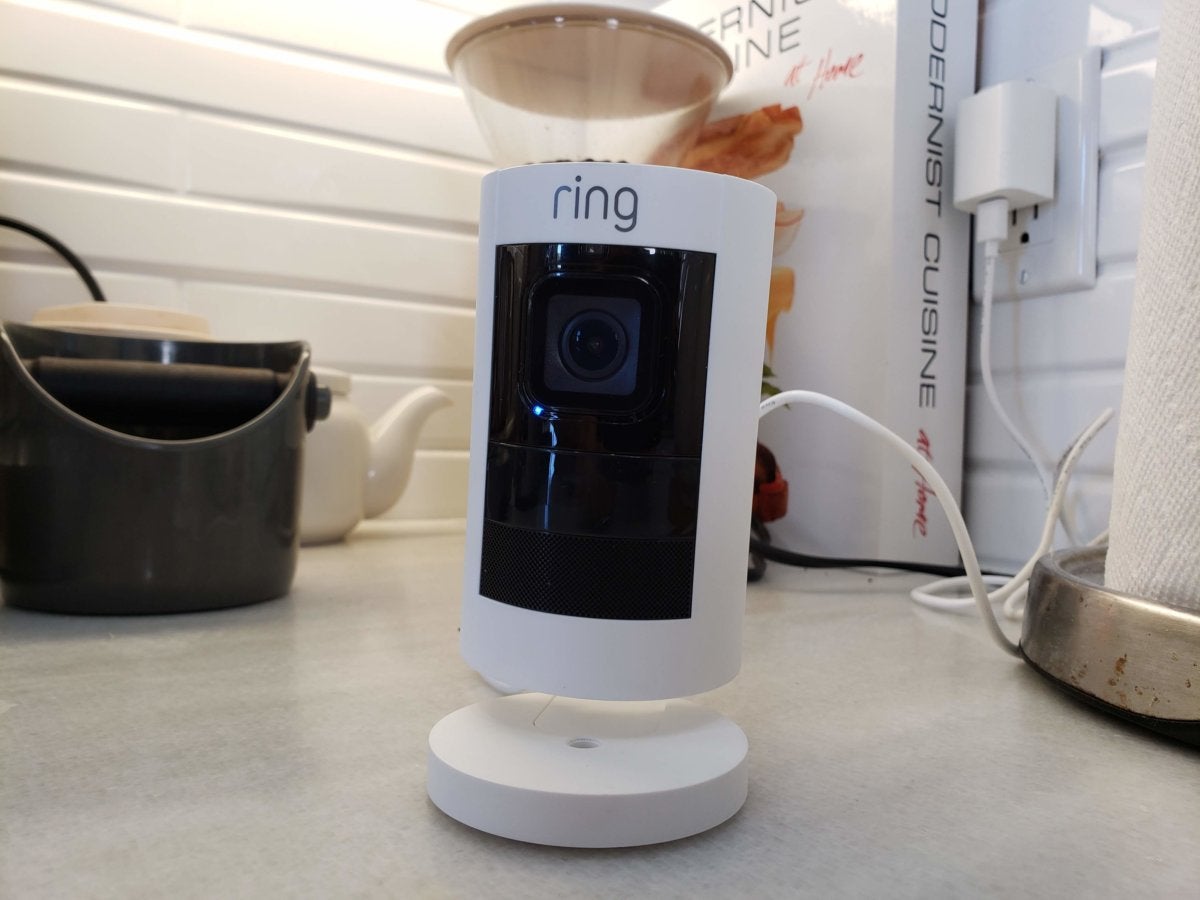 Video from the camera is high-definition 1080p–pretty much a standard these days–and the camera also supports motion detection, night vision, and two-way talk. Motion detection zones can also be defined in the Ring app to help cut down on false positives. The cameras also include a built-in siren.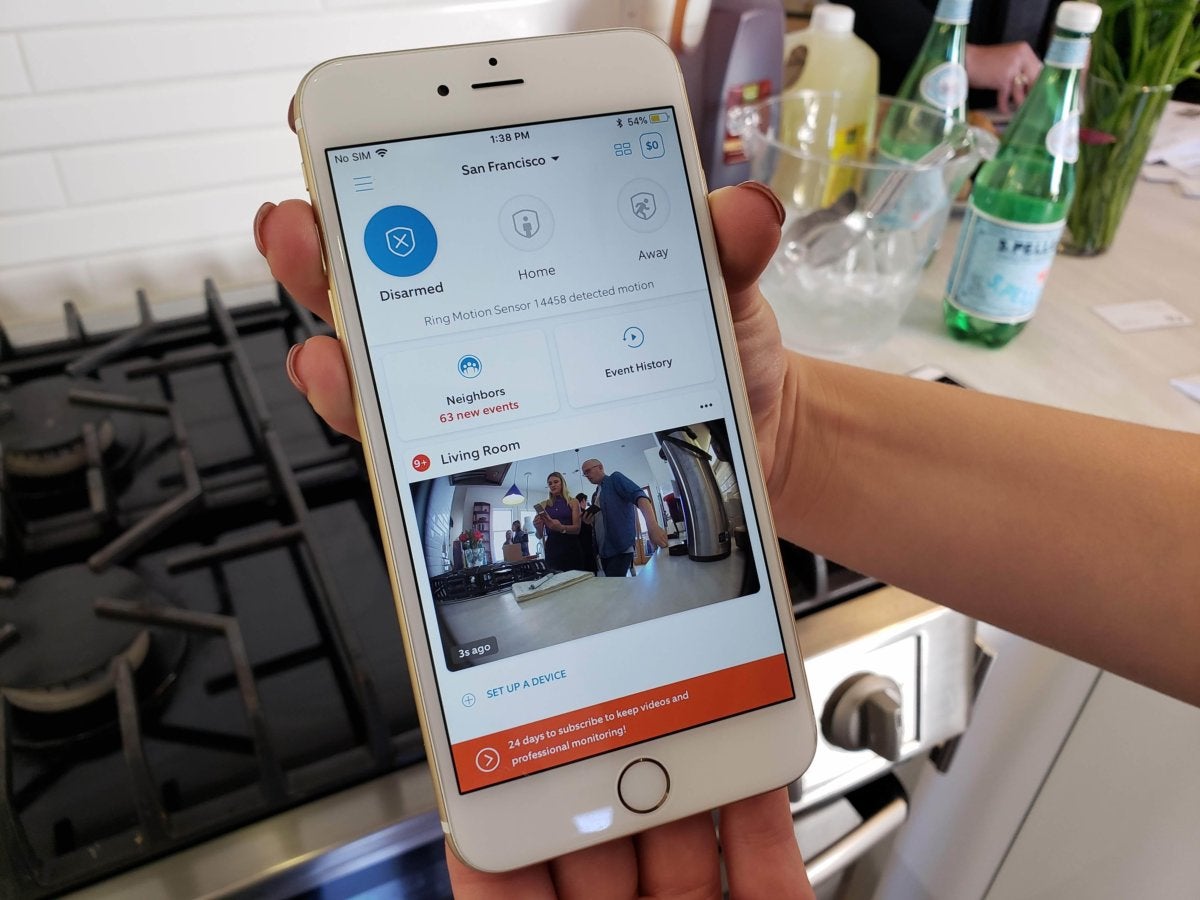 In addition to the new models, Ring is also promising better integration with its new Ring Alarm system.
Mentioned in this article
Ring Alarm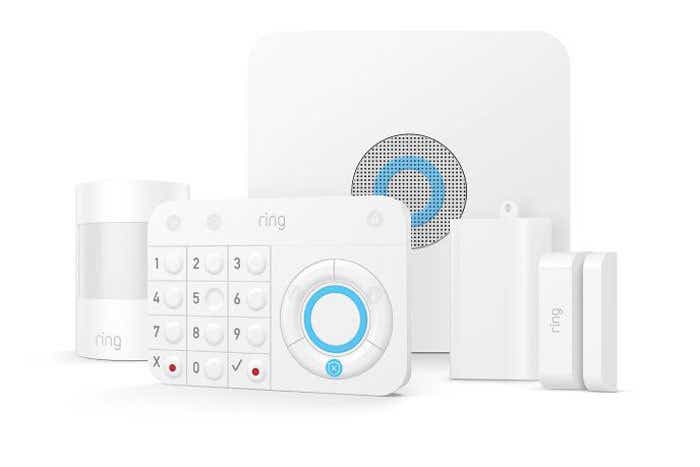 Price When Reviewed:
$199
With a coming software update, the Ring Alarm and Stick Up Cams will work together so that they are armed when people are away from the home, but they won't record or monitor when people are at home.
The Stick Up Cam Wired can be powered by USB or Power over Ethernet (PoE) and costs $180.
The battery-powered version sells for the same price as the AC-powered model. Ring says the battery should last between 6 months and one year between charges with average use. The solar version, which will be packaged with a solar panel to keep the battery topped off, will cost $230.
All three have an IPX5 rating, which means they can withstand a jet of water.