Ring home security users will soon see a new event timeline feature in the Ring app.
When it rolls out, users will need to switch it on by locating it in the Ring app's "new features" menu. If you haven't already, you can also turn on a new camera-preview feature, which will display the most recent snapshot each of your Ring cameras has captured.
Once enabled, the event timeline will appear beneath each camera's preview window, with blue bars marking when the camera detected motion, and orange bars indicating when you watched a live view through the camera. Tapping on any of the bars will immediately initiate playback of that recording.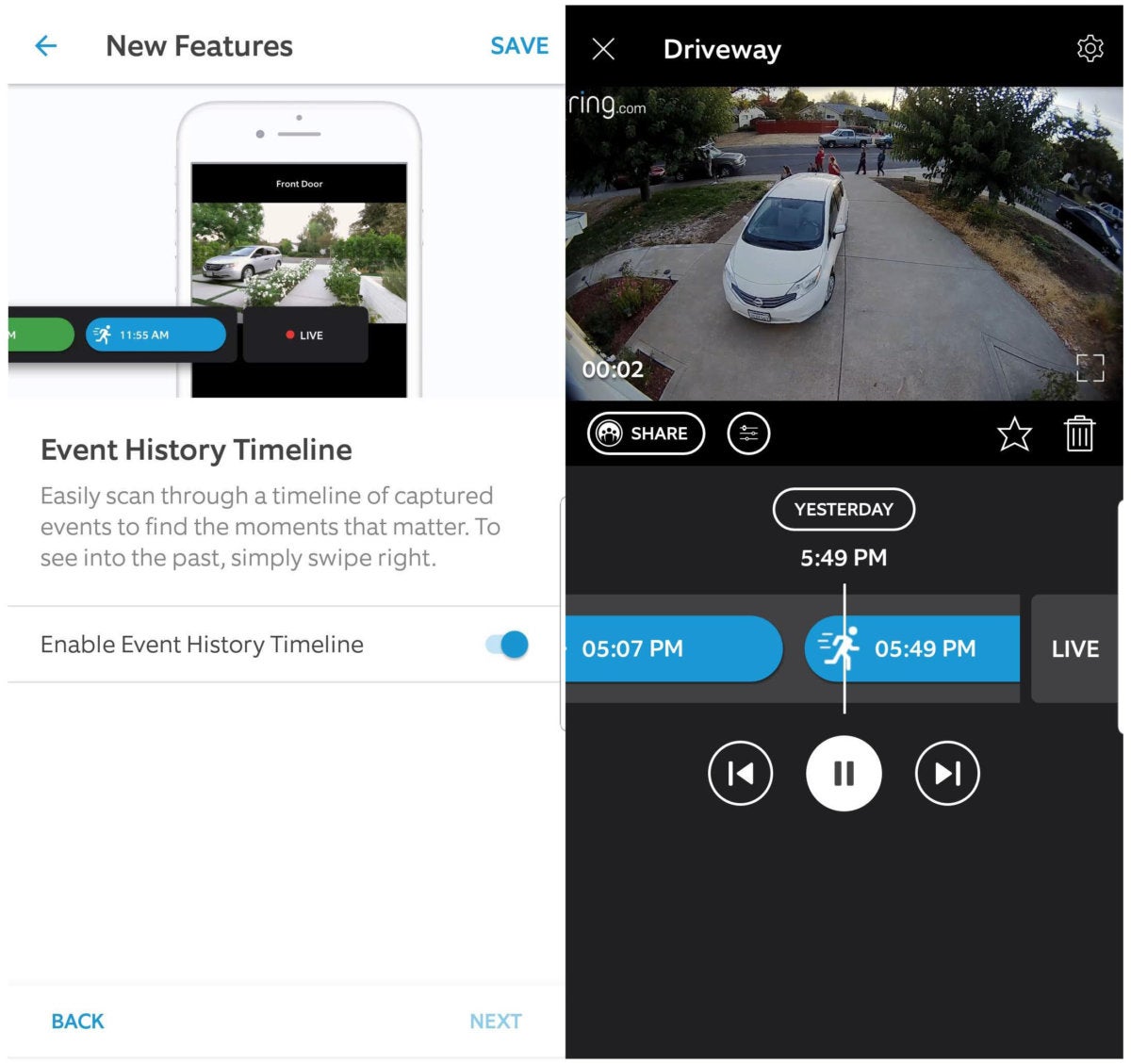 Tapping the "share" button beneath the current video sends the clip to Ring's own Neighbors bulletin board, to the Facebook and Next Door social networks, or you can attach it to an email or text message. You can also be downloaded it to your phone.
Ring says the new feature will roll out to all users during November.