At a Glance
Expert's Rating
Pros
Easy setup
Detachable handheld unit makes it easy to clean spots the robot can't
Stores your home's floor plan onboard to protect your privacy
Cons
Bulky body keeps it from getting under couches
Had trouble suctioning food crumbs and larger particles
Our Verdict
The Coral One's 2-in-1 design is a compelling idea but it performs like a work in progress.
Best Prices Today: Coral One
The Coral One robot vacuum—the first product from Coral Robots—seeks to remedy some of the shortcomings that all such devices possess: They leave dirt in corners, and they can't navigate stairs, dust shelves, or get at those cobwebs in your ceiling. Cleaning those troublespots means hauling your stick vacuum and its attachments out of the closet.
Detach the Dustbuster-style vacuum unit from this unique 2-in-1 robot and you can clean curtains, between couch cushions, and get to other hard-to-reach places, using its crevice- and fabric-cleaning attachments if need be.
Setting up the Coral One is similar to other robot vacuums. You attach the spin brush to the bottom of the robot, plug in its dock, then set the robot on its charging pins. A full charge takes about four hours and will provide 90 minutes of cleaning time (60 minutes in Turbo mode). The handheld unit, which can also be charged separately, will run for 70 minutes on a full battery.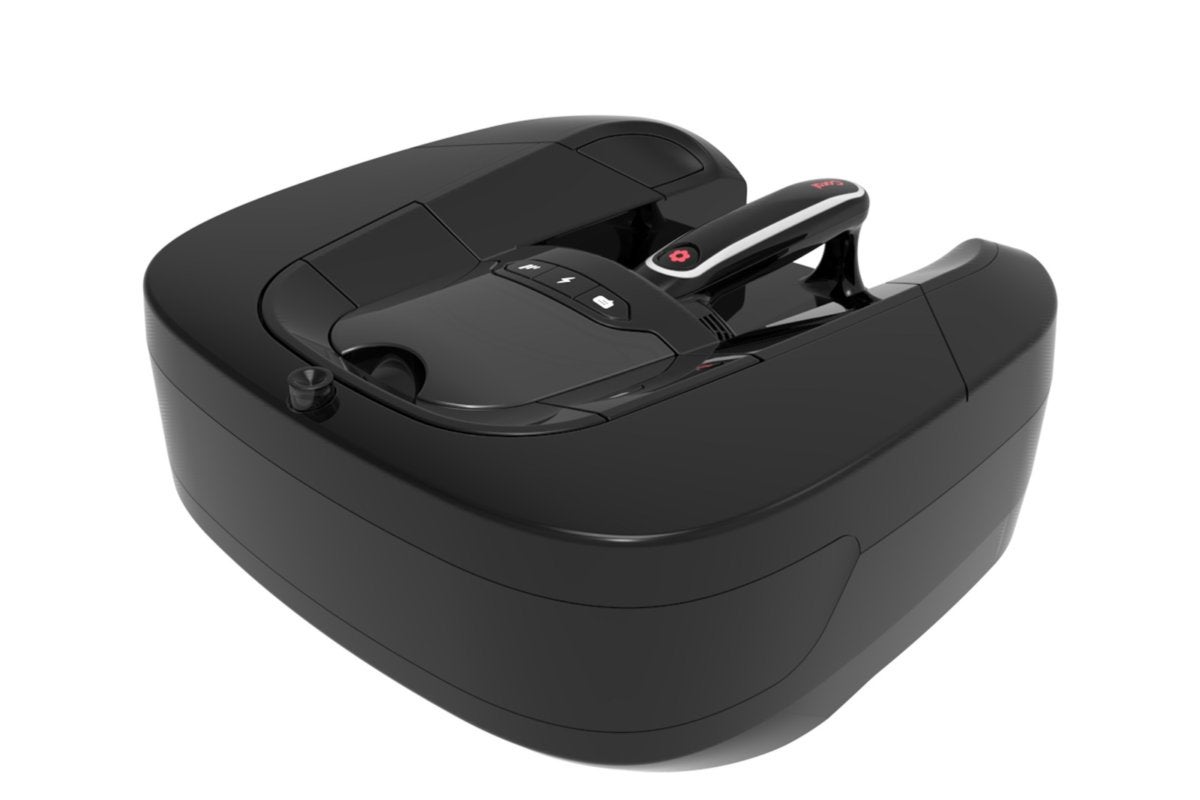 During the Robot's initial charge, you can set a time for the cleaning schedule. Unlike with other robot vacuums, this isn't done on the device's remote control or companion app, but on the dock itself. You first set the time using up and down buttons on top of the dock, then set a second time for daily cleaning. If you don't want to clean on a schedule, you can disable this option by pressing both buttons together to set it to "off."
You can activate and control the Coral One from its simple remote control or the robot itself. Both include a power button for initiating cleaning, a Turbo button for more powerful suction, a Charge button that sends the robot back to its dock, and a Language button that lets you select the language of its voice prompt.
On its first cleaning, the Coral One ping-ponged around the room haphazardly as it got familiar with the environment. It was pretty clumsy at this point, rolling over and bumping into things—I could hear it banging into walls when I was upstairs—as it tried to determine the clearest path through the room. It also keeps you apprised of its status with voice alerts; in one instance it asked me to move it to an open area when it got boxed in between some chair legs.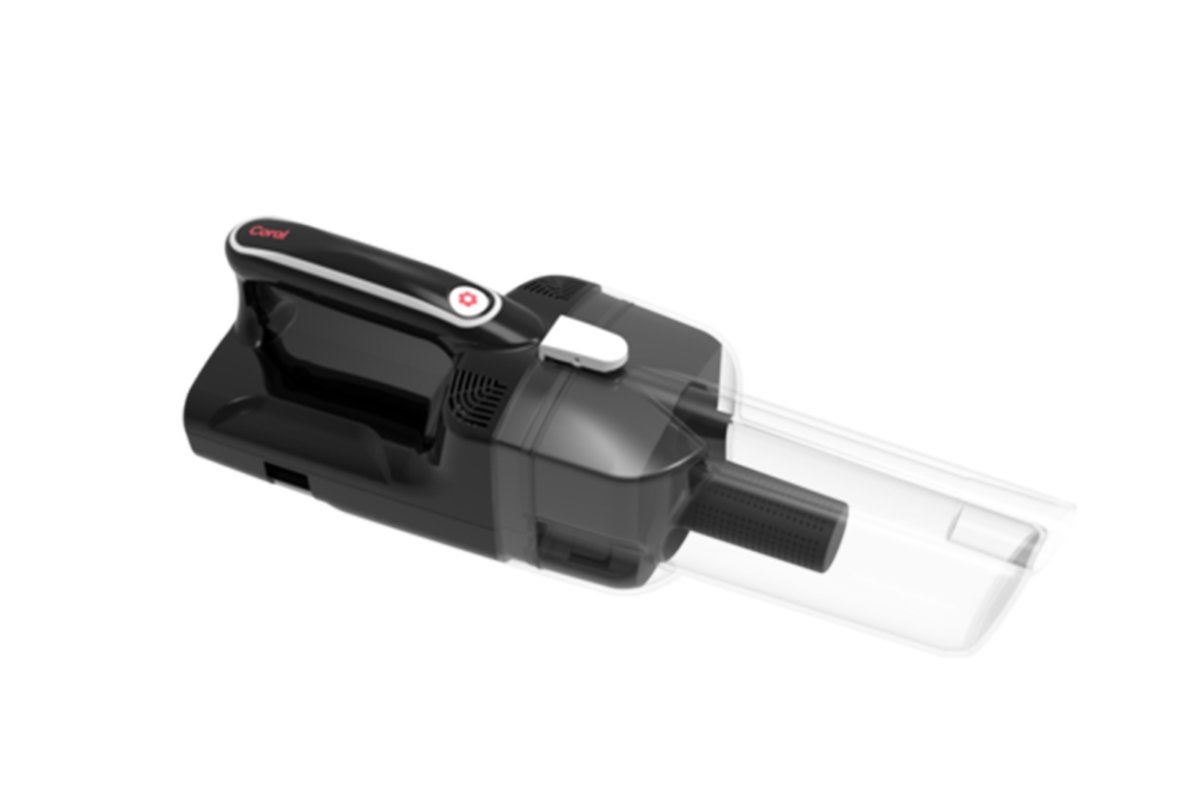 The robot does employ mapping navigation, but it keeps those layouts onboard, rather than uploading them to the cloud the way most other robot vacuums do. Local storage increases your privacy, but Coral doesn't display them for you, so you can't use them to create no-go boundaries or track how much area has been cleaned over time. But the smart navigation was evident in the more methodical routes the Coral One took in subsequent cleanings.
The vacuum did a good job sucking up pet hair and finer dirt particles from all three of the floor surfaces—hardwood, carpet, linoleum—in my home's downstairs area. But surprisingly it had harder time with larger food crumbs just sitting on the surface of the floor. These it tended to just push around or roll right over, and there were plenty conspicuously left behind after each cleaning.
I also had an issue with the vacuum's size. Measuring nearly 13 inches across and nearly 5 inches tall, this is a big, bulky machine. It had no chance of getting under my couch or into the toe space beneath my kitchen cabinets.
That just left more clean-up work for the handheld unit. Fortunately, it's pretty easy to use. You just press a release latch on the robot to remove it, attach its dustbin—it fits over the mouth of the vacuum—and whichever attachment you want to use and go to it. There's only one suction strength for the handheld unit, but it was more than enough to grab the dust and loose debris the robot left behind and in the areas it couldn't reach.
Bottom line
The Coral One addresses an obvious shortcoming of robot vacuums, and that alone makes it a compelling product. But it does suffer from some first-generation rough edges, which we assume will be addressed in future versions. Because of that, we can't recommend it over similarly priced models from iRobot (the Roomba series) or Neato (the Botvac Connected series). Still, we like the 2-in-1 idea and are intrigued to see where Coral Robots takes it from here.
Best Prices Today: Coral One