At a Glance
Expert's Rating
Pros
Thin design makes mounting easier
Inline amplifier helps boost signals
Cons
Poor reception of anything but the strongest channels
Relatively expensive for an antenna in this class
Our Verdict
The Mohu Leaf Glide didn't do well in our reception tests, despite its large size, failing to receive anything but very strong signals.
We were fans of Mohu's ReLeaf flat antenna, so we had high hopes for the Glide, one of the company's largest and most expensive antennas. Unfortunately, its poor performance came as a surprise.
Like other flat antennas, the Leaf Glide is intended to be used indoors attached to a wall or window, ideally on the side of the house facing the TV broadcast towers.
Performance
TechHive tests antennas by performing a number of scans to see how many channels are received. Over the course of the scans a pattern emerges and we get to see how well an antenna pulls in the various strong and weak channels on air in the San Francisco and Sacramento areas.
The Leaf Glide managed to receive just four broadcast channels for a total of 18 digital TV stations. Compare this with the smaller and cheaper Mohu Basic 50 that managed seven broadcast channels for a total of 54 digital TV stations.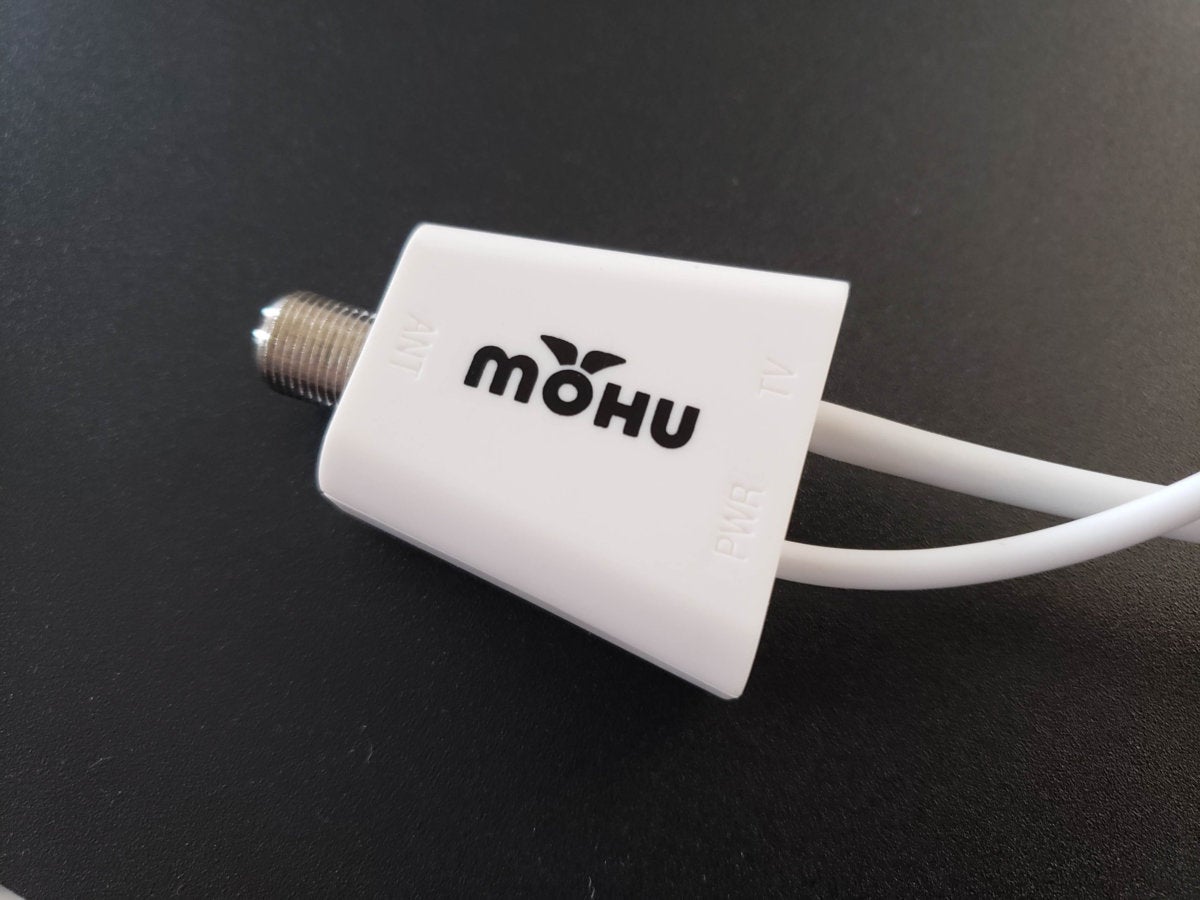 On the positive side, when the antenna found a signal the level was strong—equivalent or slightly better than the Basic 50—but many of the weaker channels were completely missed by the Leaf Glide.
The antenna comes with a supplied inline antenna amplifier although that didn't seem to do much to help the situation.
Parts and installation
As with any flat antenna, setup is supremely simple. Mohu supplies small velcro pads and push pins to assist in mounting to your wall or window. There's also the previously mentioned amplifier and 16 feet of coaxial cable for connecting the antenna to your TV.
Conclusion
Our advice is to avoid this antenna and go for something else. As a bonus, the alternatives will probably be smaller and cheaper too.