At a Glance
Expert's Rating
Pros
Good reception of strong to medium level signals on UHF and VHF-High
Multidirectional reception for areas with transmitters in different locations
Sturdy mount with mounting hardware for attic or outdoor installation
Cons
No built-in amplifier so you might need one for weaker channels
Our Verdict
The Clearstream 4 Max is an excellent choice for areas with strong to medium strength signals and with multiple TV transmitters in different locations. It's well made, easy to assemble and supplied with all the required mounting hardware.
Best Prices Today: Antennas Direct Clearstream 4 Max
The Antennas Direct Clearstream 4 Max is one of the larger attic/outdoor mount antennas we tested. With its unique double figure-eight design, the antenna will do best in areas of strong to medium signal strength.
The Clearstream 4 Max is designed to be multi-directional, receiving signals from multiple directions at more or less a similar strength. We found that to be the case. This can be an advantage if you have several local TV transmitters in different directions, but can be a hassle if you live in fringe reception areas where distant signals might be competing on the same channel.
Unlike some competing antennas, the Clearstream 4 Max doesn't come with a built-in signal amplifier. If you live in an area with medium-strength signals, this might be something to consider adding if the results are less than you expected.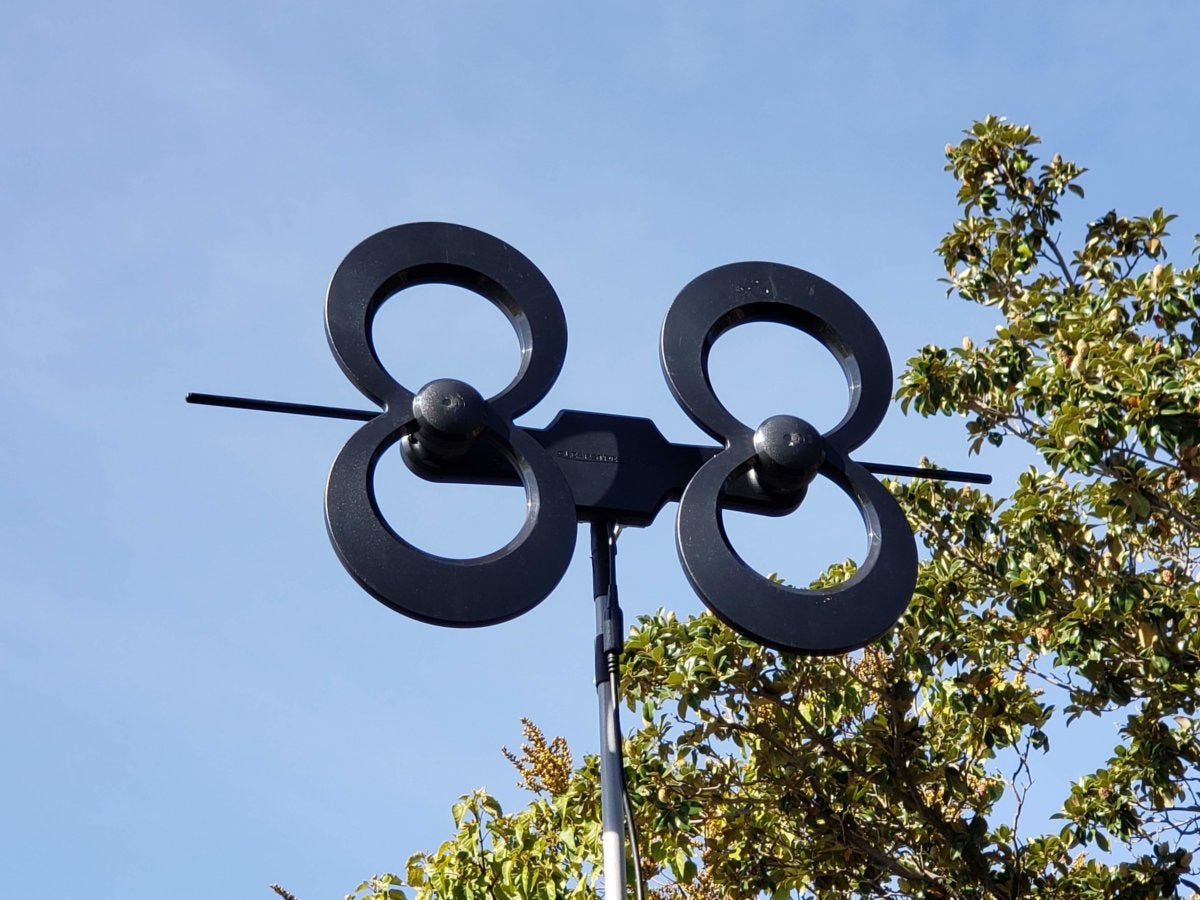 Performance
TechHive tests antennas by performing a number of scans to see how many channels are received. Over the course of the scans a pattern emerges and we get to see how well an antenna pulls in the various strong and weak channels on air in the San Francisco and Sacramento areas.
The Clearstream 4 Max pulled in nine broadcast channels for a total of 36 digital TV stations. There were no stations with a broken signal: It either received at a strong enough level for uninterrupted viewing or it didn't see the signal at all.
Reception was good on both UHF an VHF-High bands, which covers the vast majority of broadcast TV in the U.S. The two main figure-eight elements are for UHF reception; a simple dipole (the long tube at the rear) is for VHF-High reception.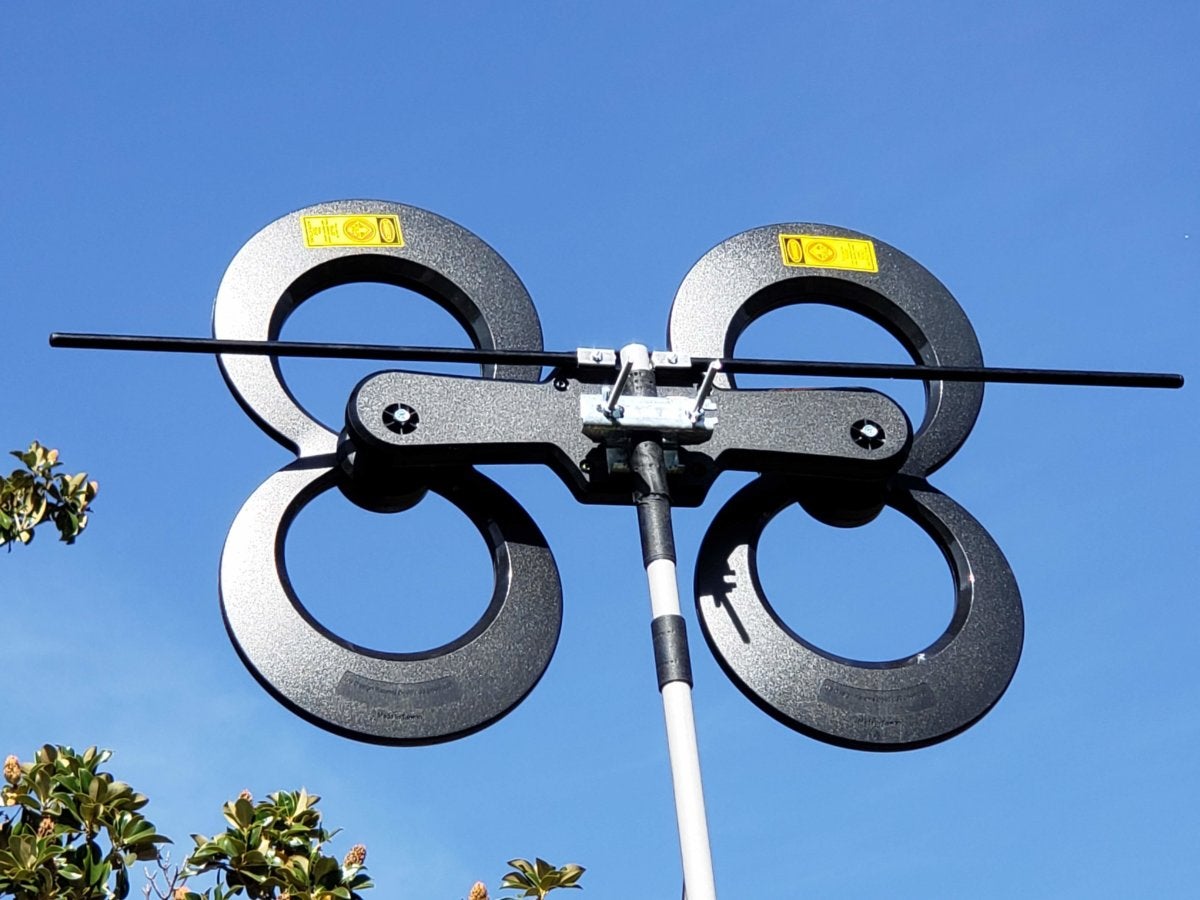 Parts and installation
Antennas Direct supplies a curved mounting pipe called a J-pole with a bracket to attach to an attic beam, the side of your house, or a flat or pitched roof. Also included are sealing pads, which must be used if you're screwing the antenna into your roof. The pads will help form a seal and stop rain seeping into your roof through the screw holes.
The antenna comes in several large pieces and construction is relatively simple. It only takes about five minutes to have all the pieces together and ready for installation.
Like other antennas in its class, it doesn't come with coaxial cable. You will have to determine the appropriate length and purchase your coax cable at a local electronics store or online. Wingnuts are included for easy installation.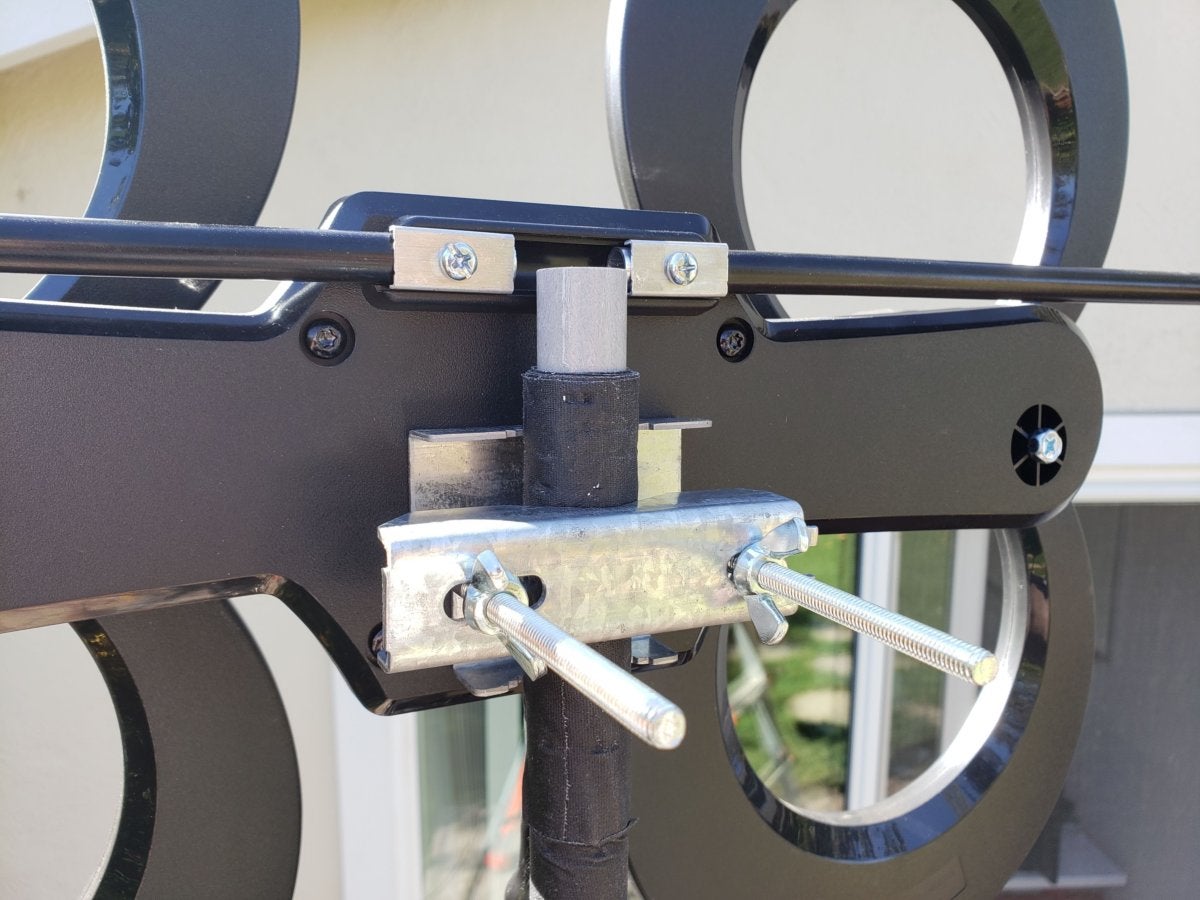 Conclusion
Mentioned in this article
Winegard Elite 7550
Price When Reviewed:
$149.99
The Clearstream 4 Max is a solid, well-built antenna for areas with strong to medium strength TV reception. The antenna is sensitive and did well in our tests performing just a little below the Winegard Elite 7550, our favorite antenna of this type.
If you're confident you're close to a transmitter and enjoy strong to very strong signals, save a bit of money and go for the Clearstream 2 Max.
Best Prices Today: Antennas Direct Clearstream 4 Max