Sometimes Halloween is best when we get nostalgic and remember our past costumes, past sojourns at trick-or-treating, past jack-o-lanterns, and past viewings of scary movies. The following 20 streaming selections are re-watchable horror movies from days gone by, or, perhaps, waiting for a few fresh, innocent viewers. In any case, get ready for somnambulists, vampires, killers, monsters, mutants, demons, and giant bugs! Happy Halloween!
The Cabinet of Dr. Caligari
(Amazon Prime, Kanopy, TubiTV, Fandor)
★★★★★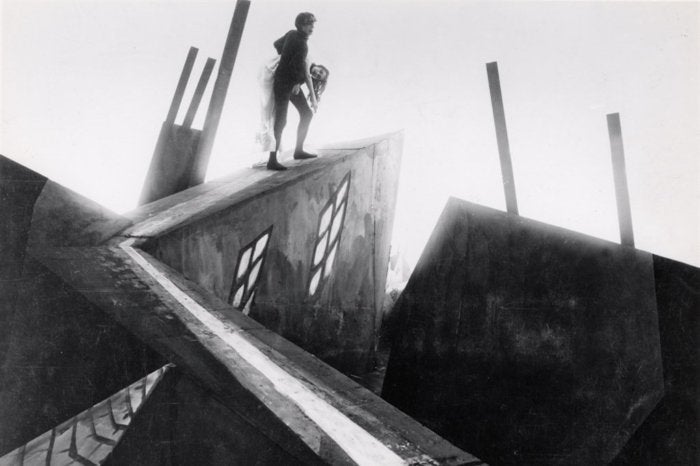 Robert Wiene's essential The Cabinet of Dr. Caligari (1920) is an unquestionable landmark in cinema, influencing everyone from Murnau and Lang to Hollywood filmmakers of the 1940s. Rather than attempting to capture "realism," which was the general method of the time, Wiene went the opposite route, slathering the screen with forced perspectives and all kinds of bizarre diagonals and slants; there is hardly a right angle to be found in this film. It results in vivid, dreamlike logic and a terrifying lack of control.
Werner Krauss stars as the doctor, who enters a carnival with his main attraction, a somnambulist (Conrad Veidt) who predicts people's deaths, and may well be the cause of same. When his best friend is found murdered, Francis (Friedrich Feher) immediately suspects Caligari and sets out to prove his hunch. A prologue and epilogue were apparently added over Wiene's objections to lessen the overall impact of the film's sheer, unrelenting madness.
Vampyr
(FilmStruck)
★★★★★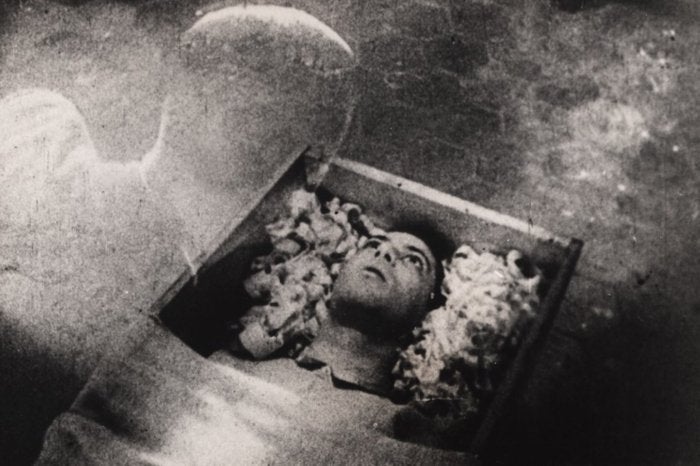 Danish filmmaker Carl Theodor Dreyer's Vampyr (1932) is a fever-dream-infused piece of horror that remains one of the most beautiful and eerie movies of all time. Based loosely on writings by J. Sheridan Le Fanu, this 75-minute feature (with very spare dialogue and English subtitles) tells the story of traveler and occult enthusiast Allan Gray (Julian West), who arrives at a small village, checks into an inn, and subsequently enters into a world of weird nightmares.
There are shadows that move by themselves, a vision of Gray's own funeral (complete with a little window in his coffin), and a climax in a flour mill. Some of these images have the effect of bad dreams; they can give you pinpricks and make your blood run cold. The movie is shot in black-and-white and in soft-focus, giving it an ethereal, deliberately non-realistic look that's difficult to nail down to any specific attitude. It's a masterpiece, worthy many viewings. "Julian West" was a stage name for Baron Nicolas de Gunzburg, who helped finance the movie.
Son of Frankenstein
(Hoopla)
★★★★☆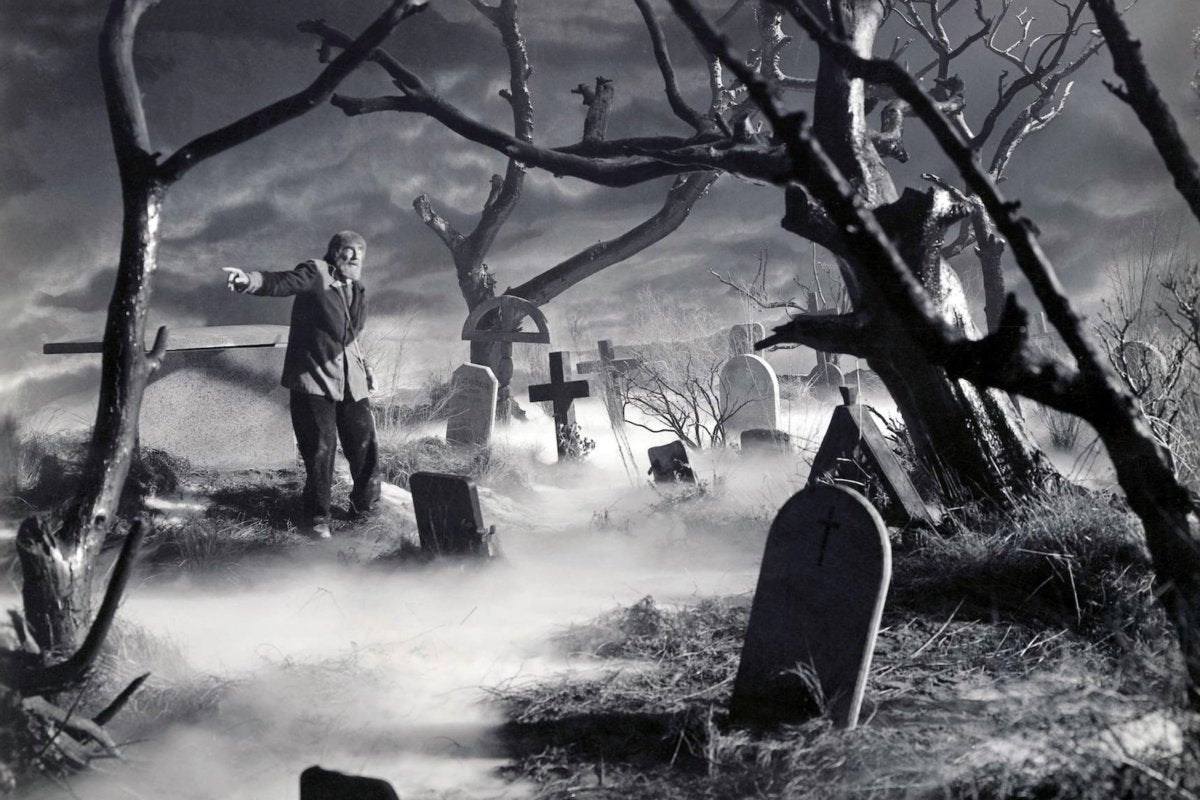 What Halloween would be complete without a screening of something from the Universal horror canon? Rowland V. Lee's Son of Frankenstein (1939) is the third in the Frankenstein series, and it's a step down from James Whale's masterful Frankenstein (1931) and Bride of Frankenstein (1935), but it still has a great deal going for it.
Boris Karloff returned for his final turn as the monster, and Bela Lugosi gives a terrific performance as Ygor, the servant with a partly broken neck. (It was the fifth of eight films that horror icons Lugosi and Karloff made together.) Basil Rathbone stars as the titular son, who moves his family to his father's old castle, and finds the body of the old monster. He, of course, tries to resurrect it to restore honor to the family name. Director Lee makes terrific use of the bizarre sets, and a melancholy score by Frank Skinner completes the mood. Mel Brooks borrowed heavily from this movie for his 1974 parody Young Frankenstein.
The Blob
(FilmStruck, Kanopy)
★★★★☆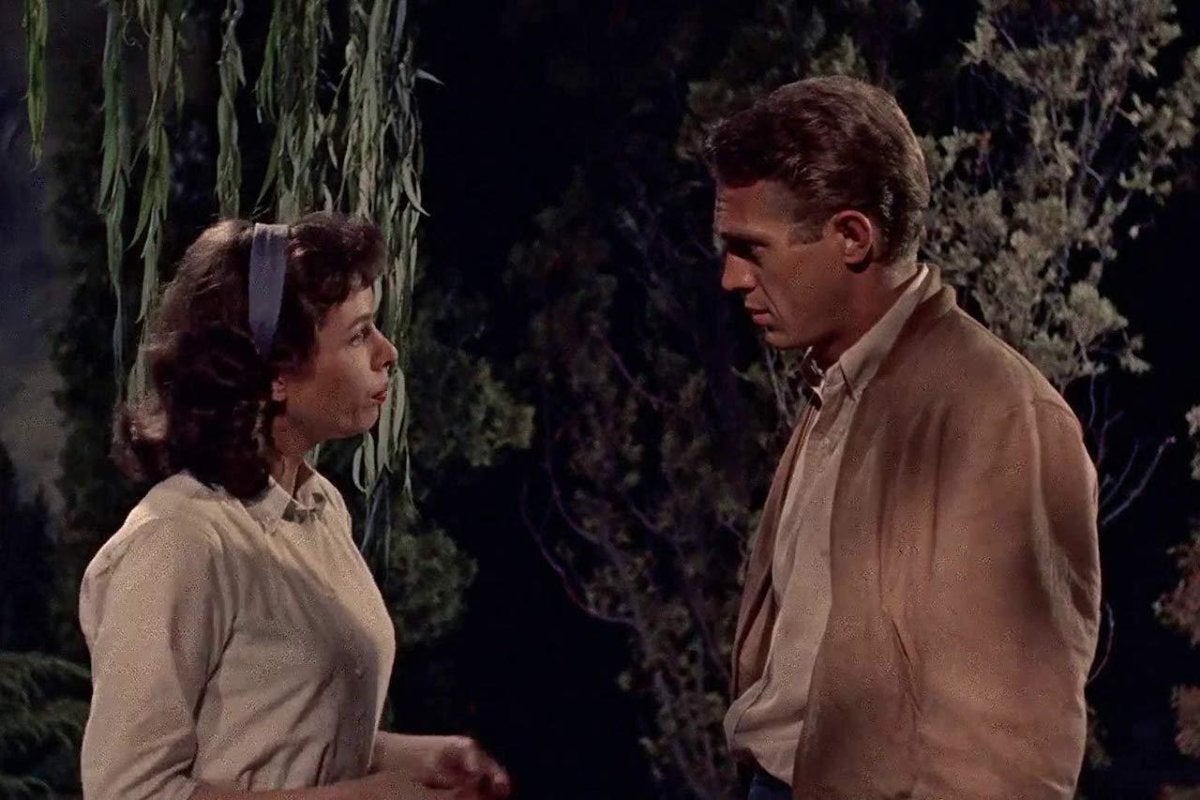 Irvin S. Yeaworth Jr.'s The Blob (1958) is one of the great, fun sci-fi classics of its decade, a little lighter on the usual message-driven fare about nuclear war or communism. Twenty-eight-year-old Steve McQueen stars in his first movie as a teenager who sees a meteor land on earth. Before he can track down its landing site, the meteor cracks open and a red glop of goo climbs out and eats an old man who had been poking at it with a stick.
The red goo continues to roll all over town devouring people and growing bigger, eventually attacking a theater full of people, who are absorbed in a scary movie! Nothing seems to stop it, not acid, not bullets. The weird practical effects for the blob itself are still pretty effective, as opposed to most of today's films in which we can assume that it was done by computer. Be sure and tap your toes to the amazing title song, "The Blob," written by Burt Bacharach and performed by the Five Blobs, an essential tune in any Halloween mix.
The Raven (1963)
(Amazon Prime)
★★★★☆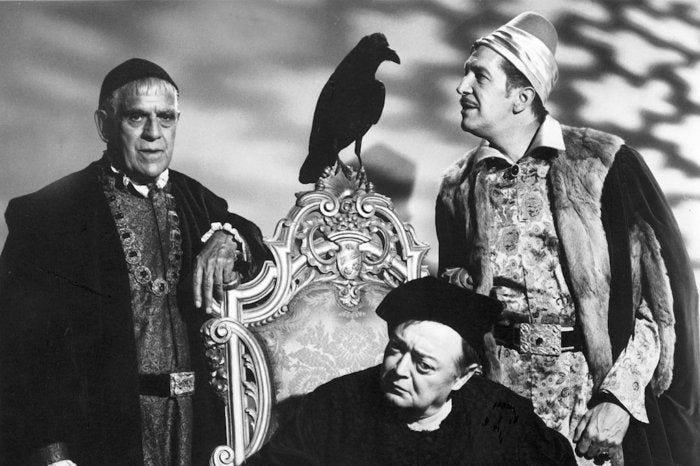 One of Roger Corman's cycle of eight Edgar Allan Poe films, The Raven (1963) is ostensibly based on Poe's famous poem, but it's actually the silliest of the cycle, a fun monster mash with three horror icons, and Jack Nicholson besides. Vincent Price stars as Dr. Erasmus Craven, who mourns the death of his wife Lenore (Hazel Court). He receives a visit from a talking raven, who claims to be a wizard under a spell. Craven transforms him back, to Dr. Bedlo (Peter Lorre), and he learns that the ghost of Lenore may be hanging around the castle of the culprit, Dr. Scarabus (Boris Karloff). So they head there, joined by Craven's daughter Estelle (Olive Sturgess) and Bedlo's son Rexford (Jack Nicholson), for a showdown.
Even at a scant 86 minutes, the movie sometimes seems to get a little stuck, but overall, it's ridiculously enjoyable. The great horror/sci-fi author Richard Matheson (I Am Legend) wrote the screenplay.
Blood and Black Lace
(Fandor, Shudder)
★★★★★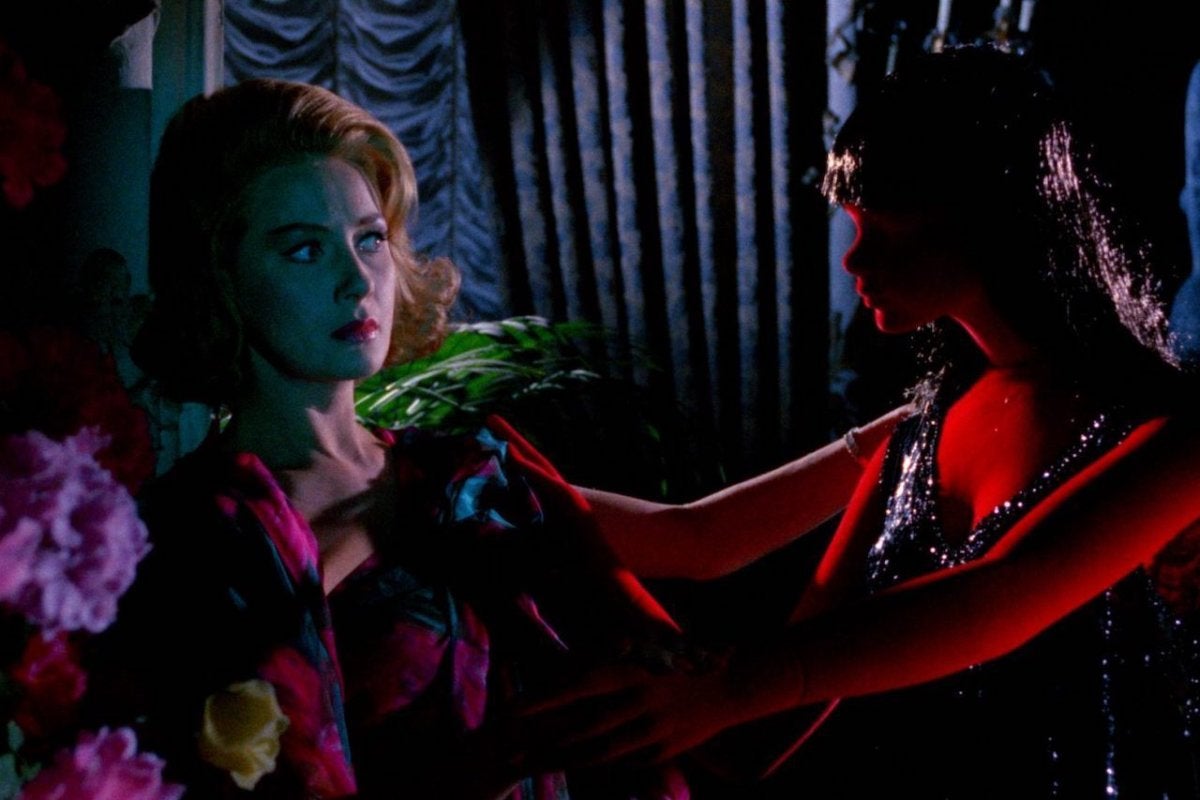 The Italian-born master filmmaker Mario Bava started as a cinematographer and turned director in 1960, and while stories and dialogue were never his strong suit, he more than made up for it with vivid atmosphere and low-budget inventiveness; indeed, he pioneered several aspects of the horror genre that are still used to this day. He could evoke fear and darkness out of astoundingly bold and varied colors (red may have been a favorite). Of all his films, Blood and Black Lace (1964) arguably best showcases this use of color, and also has arguably the most cohesive plot.
The story takes place in the fashion world, where many beautiful models run around, trying on lovely clothes. The models are hardly as beautiful on the inside as they are on the outside; things like theft, drugs, abortions, and blackmail are common among them. A killer with a blank mask begins attacking and taking out the models, one by one. With grisly precision, Bava pays special attention to the tense anticipation leading up to the deaths, using deep shadows and creepy mannequins to emphasize the terror. Many agree today that this movie was one of the first of the "slasher" genre.
Images
(Amazon Prime)
★★★★★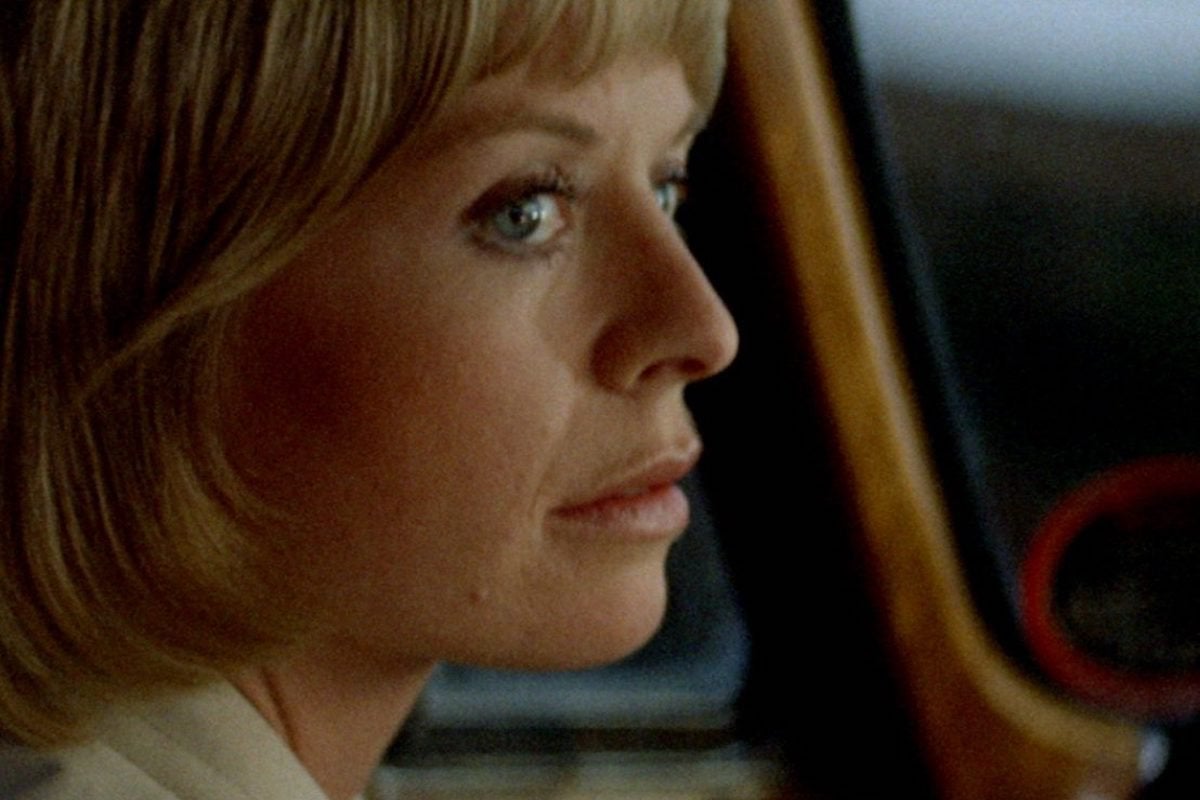 Made during Robert Altman's peak creative period, between M*A*S*H and Nashville, Images (1972) was perhaps his only foray into horror. It has all the brilliant psychological torment of Polanski's Repulsion, but ironically spread out across a brighter, more colorful, widescreen frame. Susanna York stars as Cathryn, a housewife staying in a remote house (in Ireland) with her mostly absent husband (Rene Auberjonois) and working on her children's book; we hear passages of said book, which was written by York in real life.
She begins to suspect her husband of shady dealings, and she begins to see and hear strange things, perhaps ghosts or perhaps real people. When she lashes out and kills one such intruder, she waits for the corpse to disappear… and waits. Altman tells this story with no explanations or backstory, just complete interior psychosis. It mostly alienated audiences of the 1970s, though York received the Best Actress award at Cannes, and the film received one Oscar nomination, for John Williams' score. Today it can be seen as one of Altman's most fascinating—and terrifying—films.
The Tenant
(Kanopy, TubiTV)
★★★★★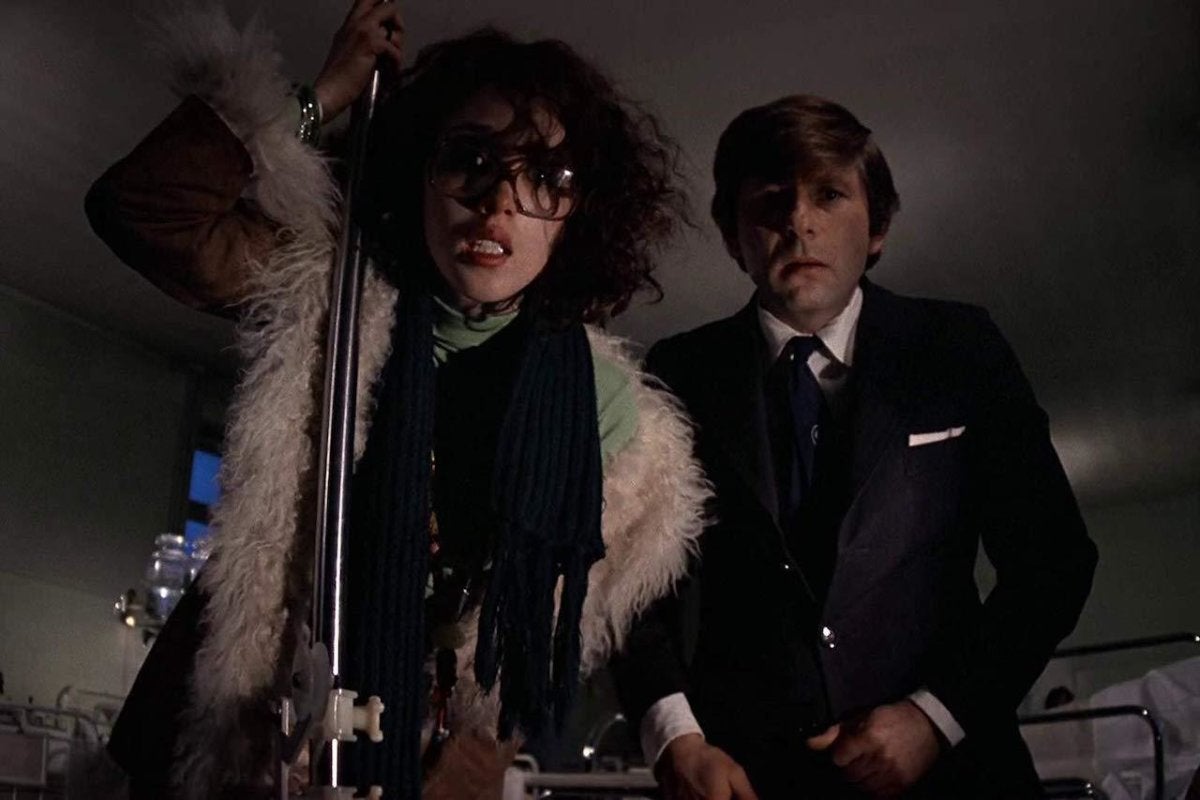 As if answering for his dark, interior films Repulsion and Rosemary's Baby, Roman Polanski cast himself in The Tenant (1976), effectively putting himself through the same hellish ringer as his leading ladies. It's one of his greatest and darkest films. A timid clerk named Trelkovsky (Polanski) rents a Paris apartment formerly occupied by a suicide victim. He slowly goes mad, finding teeth embedded in the wall and trying on the dead girl's clothes. At times it seems as if the neighbors are tormenting him or that the dead girl is somehow haunting the room.
Some scenes are so subtly psychotic that you may not quite realize how anxious you are until the final fadeout. Isabelle Adjani, beautiful and nerdy in big eyeglasses, co-stars as a friend of the former occupant, and three Oscar-winners, Melvyn Douglas, Jo Van Fleet, and Shelley Winters, turn up in various creepy roles. It's based on a novel by Roland Topor.
The Hills Have Eyes
(Hulu, Hoopla)
★★★★☆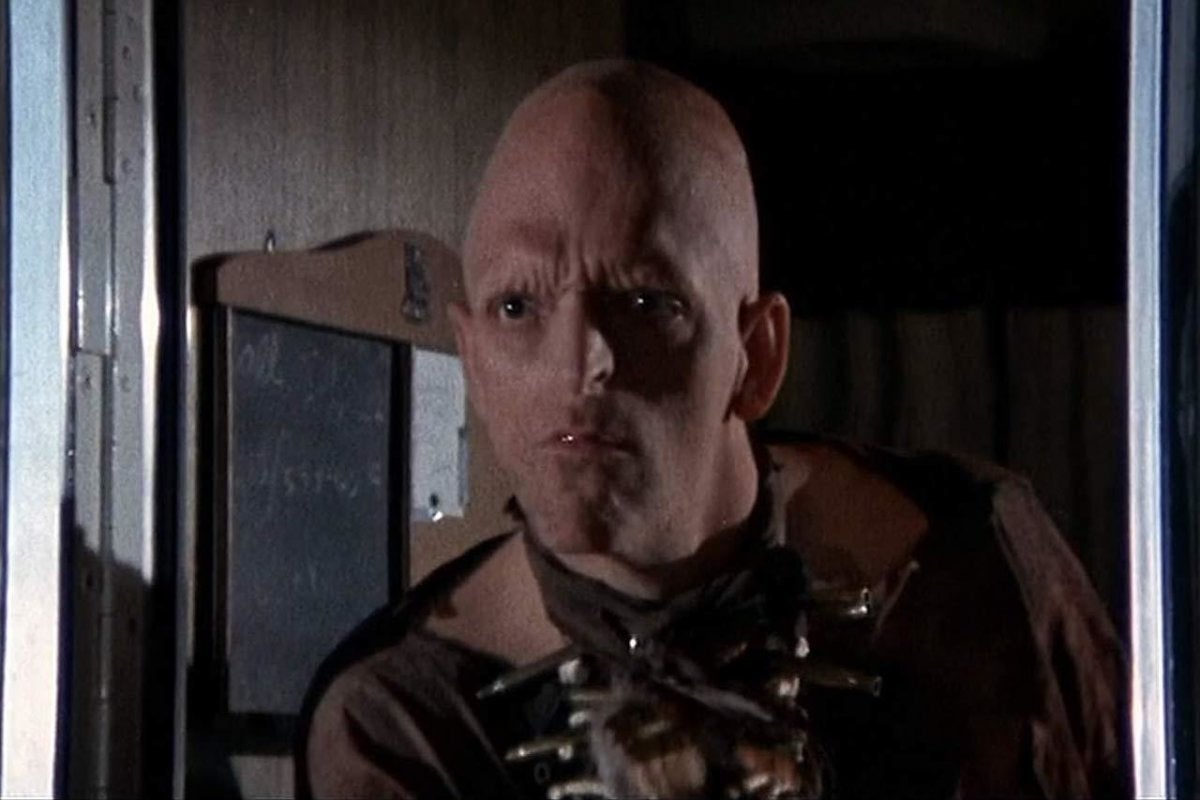 Wes Craven's second major movie after his harrowing debut The Last House on the Left (1972), The Hills Have Eyes (1977) was very definitely inspired by Tobe Hooer's The Texas Chainsaw Massacre (1974), but has its own distinctive feel. It's creepier… and squirmier, helped a great deal by the iconic image of Michael Berryman as one of a family of cannibal mutants. When a family in a station wagon and an RV takes an unwise shortcut, they break down in the desert, near where the creeps live.
The mutants attack, steal food and ammo, and kidnap a baby, which they intend to enjoy as a snack. The movie has an intense visceral impact, with Craven using the dark and the craggy natural landscape as elements of the unknown; anything could be anywhere at any time. Dee Wallace, later known for her roles in The Howling, E.T. the Extra-Terrestrial, and Cujo, co-stars. It might be easy to assume that the "normal" people are the heroes, but actually the only hero here is a four-legged one. There are three other sequels and remakes to date, none of which can touch this one.
The Fog
(Shudder)
★★★★★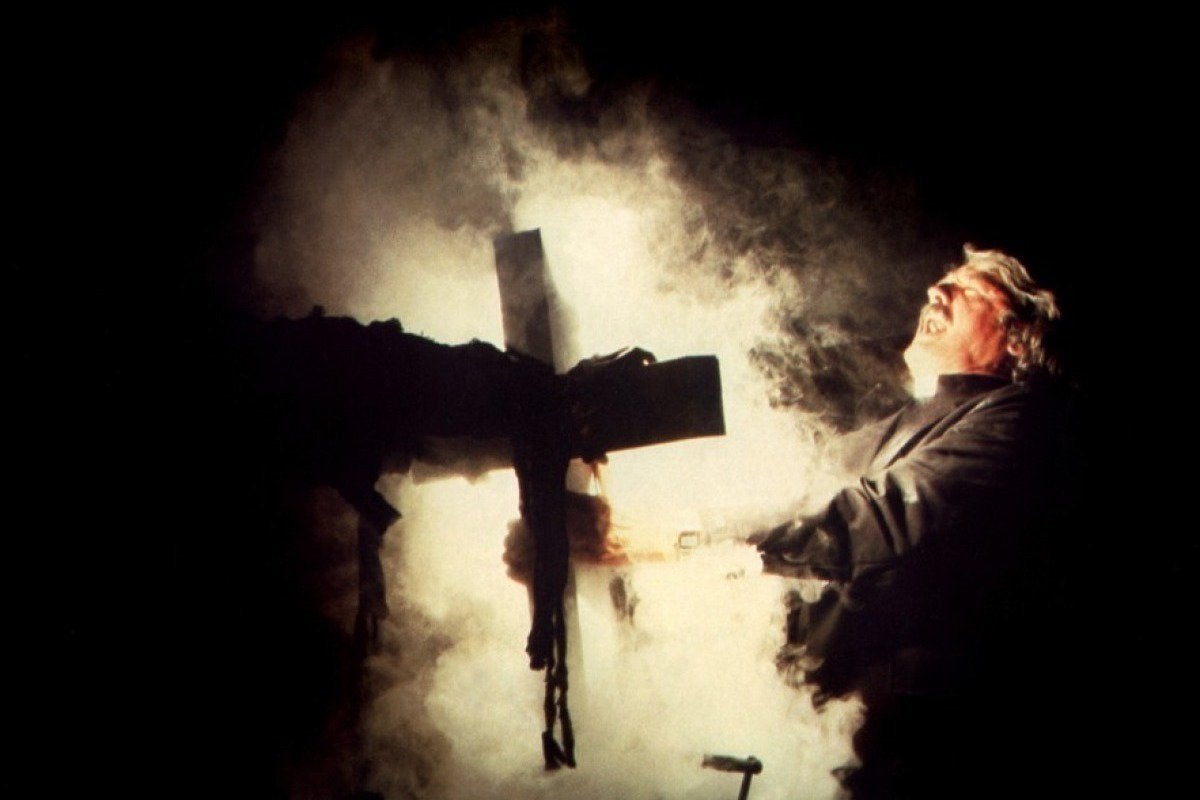 Following the immense success of his still-essential Halloween (1978)—and a stopover on TV for an Elvis movie—John Carpernter returned to widescreen horror with The Fog (1980), a movie reliant more on its clammy mood than on gore or slashings. When the fog comes into the long frame, Carpenter relishes the way it moves, rolling from back to front, toward the audience.
The movie opens with none other than John Houseman explaining the plot: Exactly 100 years ago, a ship sunk off the coast of the town of Antonio Bay, and now a mysterious fog, containing mysterious and vengeful forces, envelops the town, causing death and mayhem. Adrienne Barbeau plays sexy radio DJ Stevie Wayne, whose son finds a plank from the death ship, and Hal Holbrook plays Father Malone, whose church may hold a key to the puzzle. Jamie Lee Curtis, Tom Atkins, Janet Leigh, and Nancy Loomis play townspeople who try to survive. Carpenter also composed the masterful, eerie soundtrack music.
Inferno
(Shudder, Vudu w/ads, Kanopy)
★★★★☆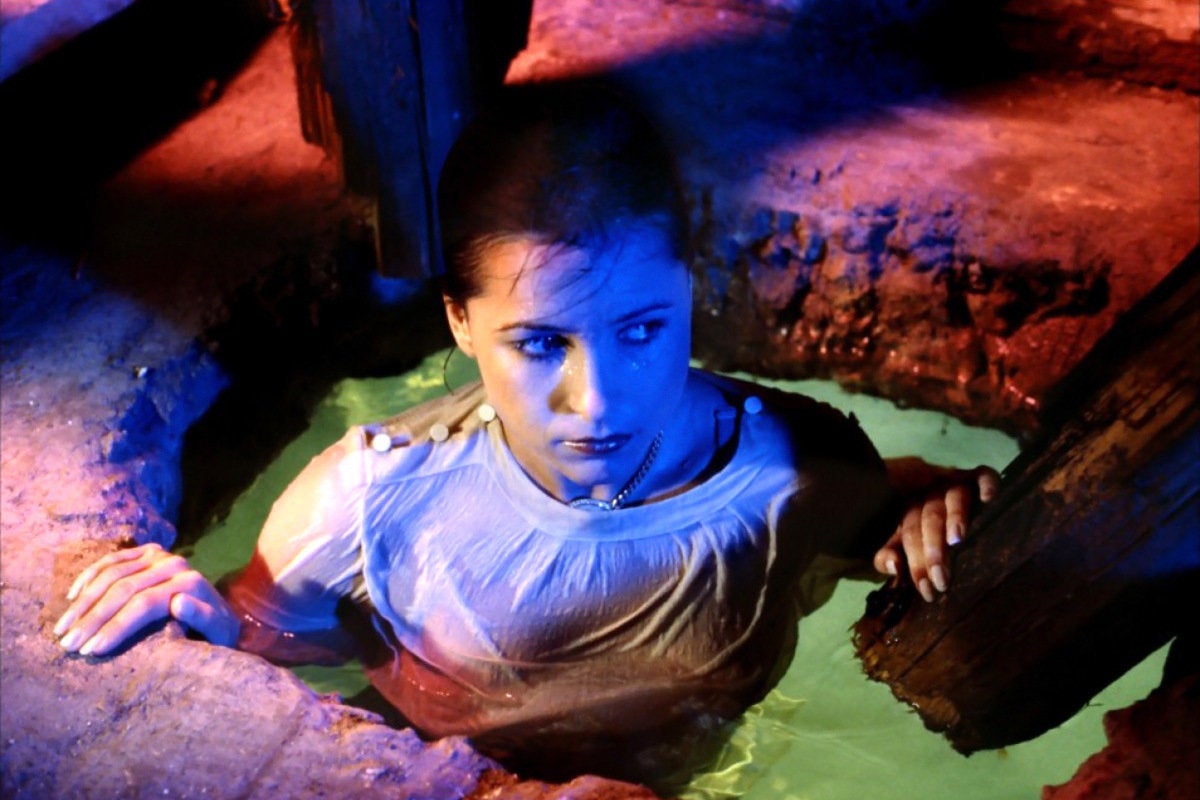 Many horror fans know Dario Argento's Suspiria (1977) but are perhaps not aware of its sequel, Inferno (1980), the second in a series Argento called the "Three Mothers." It's easy to lose the plot thread, but the colorful imagery and its impact on the senses is incredibly powerful. A poet, Rose (Irene Miracle), finds an antique book, telling the story of three witches that rule the world through sorrow, tears, and darkness.
The witches apparently occupy specific buildings in three different cities, and Rose believes that she lives in one of these buildings. She summons her brother Mark (Leigh McCloskey), a music student in Rome. When he arrives, Rose is nowhere to be found, but Mark continues poking around until he finds more horror than he bargained for. Filled with weird, squirmy sequences that can make viewers laugh and squeal at the same time, the movie is nonetheless not played for camp. It's horror without winking irony, totally committed to its mythos. Keith Emerson (of Emerson, Lake and Palmer) provides the great score. The third part in Argento's trilogy, Mother of Tears, finally surfaced in 2007.
The Evil Dead
(Shudder, Roku)
★★★★★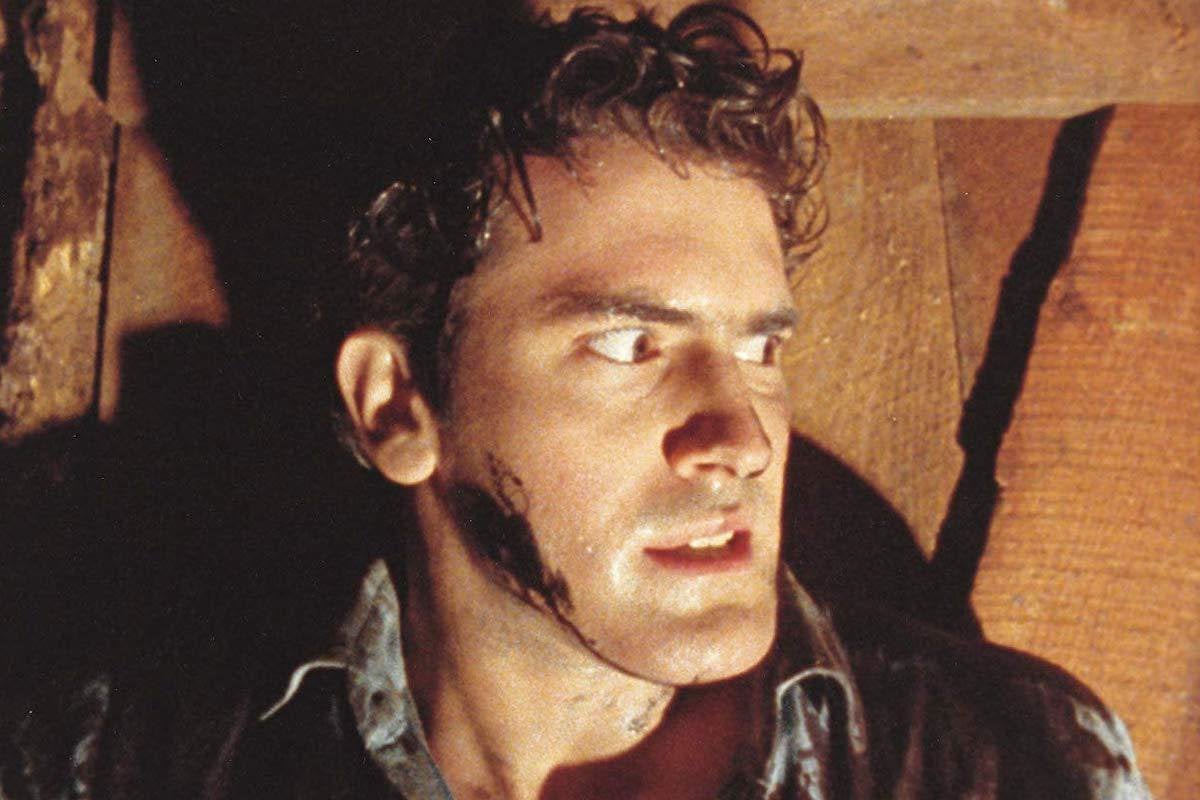 In terms of its sheer inventiveness, style, rhythm, crazed angles, and ground-breaking gore, Sam Raimi's low-budget debut feature could be called the Citizen Kane of horror. In The Evil Dead (1983), five friends—Ash (Bruce Campbell), Cheryl (Ellen Sandweiss), Scott (Hal Delrich), Linda (Betsy Baker), and Shelly (Sarah York)—head for a weekend of fun in a cabin in the woods. Unfortunately, they discover the Book of the Dead in the basement and unleash unspeakable horrors upon themselves.
Blood is spilled (and sprayed, and splattered) in all kinds of interesting ways, and Raimi's slick, kinetic camera shows the malevolent force zooming through the woods, and the rooms of the house, like a demonic roller coaster. In one truly shocking sequence, a woman is raped by a tree. The movie was made in 1981 but not officially released until 1983, still part of the "grindhouse" era, with an advertising blurb contributed by none other than Stephen King. The rubber-faced Campbell went on to become a cult star (and continued to play the Ash role, recently, on television), and assistant editor Joel Coen became an Oscar-winning director.
Re-Animator
(Shudder)
★★★★★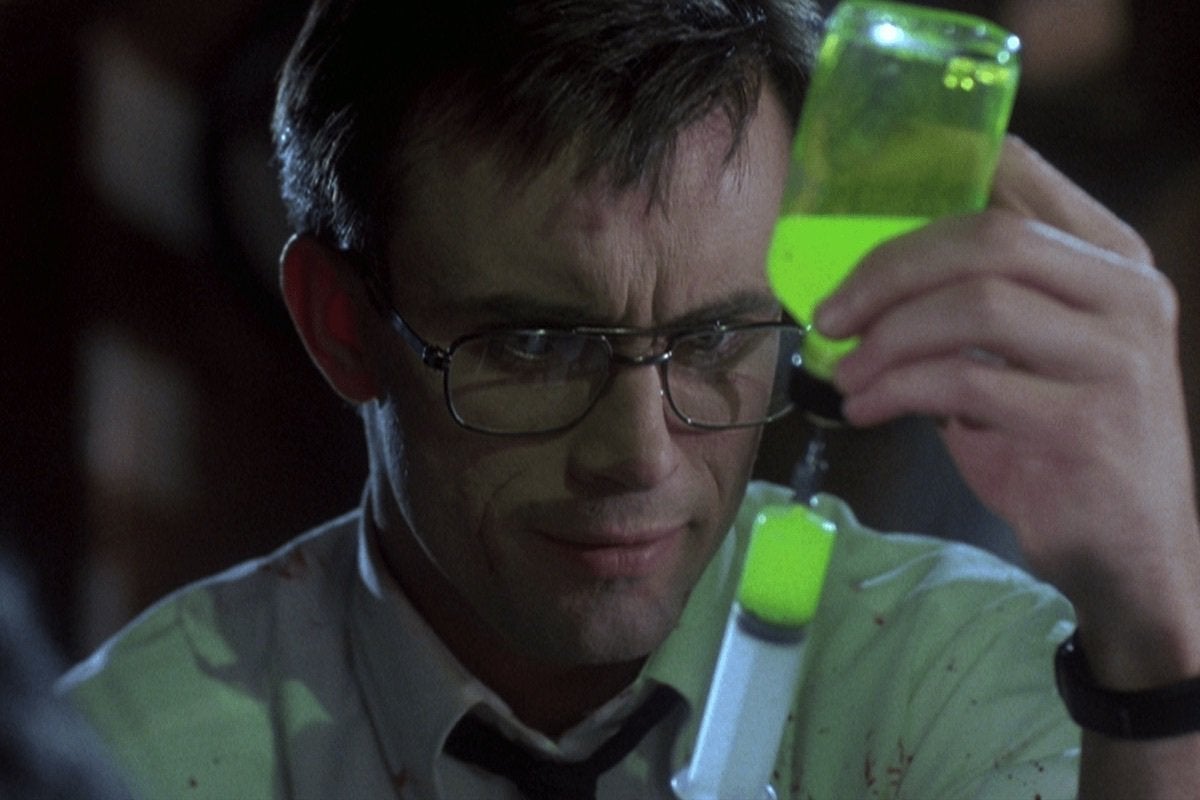 Based on the 1922 H.P. Lovecraft story "Herbert West: Reanimator," Re-Animator (1985) tells the story of a brilliant science student, Herbert (Jeffrey Combs), who is fed up with thick-headed professors and intends to move in his own direction. He takes a room with another student, Dan (Bruce Abbott), and begins work re-animating dead tissue. He experiments on a cat, and then on the severed head of a professor (David Gale), who in turn puts the moves on Dan's beautiful girlfriend (Barbara Crampton).
A veteran of the Chicago theater scene, director Stuart Gordon is the premier adapter of Lovecraft to the screen; Lovecraft's stories are largely about nightmares and imagination, and in his films Gordon manages to dance around those things with his own brand of twisted humor. His direction is deadpan-surprise, with shocks that inspire laughter. He never tries to name the unnamable. Composer Richard Band liberally steals music from Psycho, without explanation, but it somehow works!
The Fly
(Hulu)
★★★★★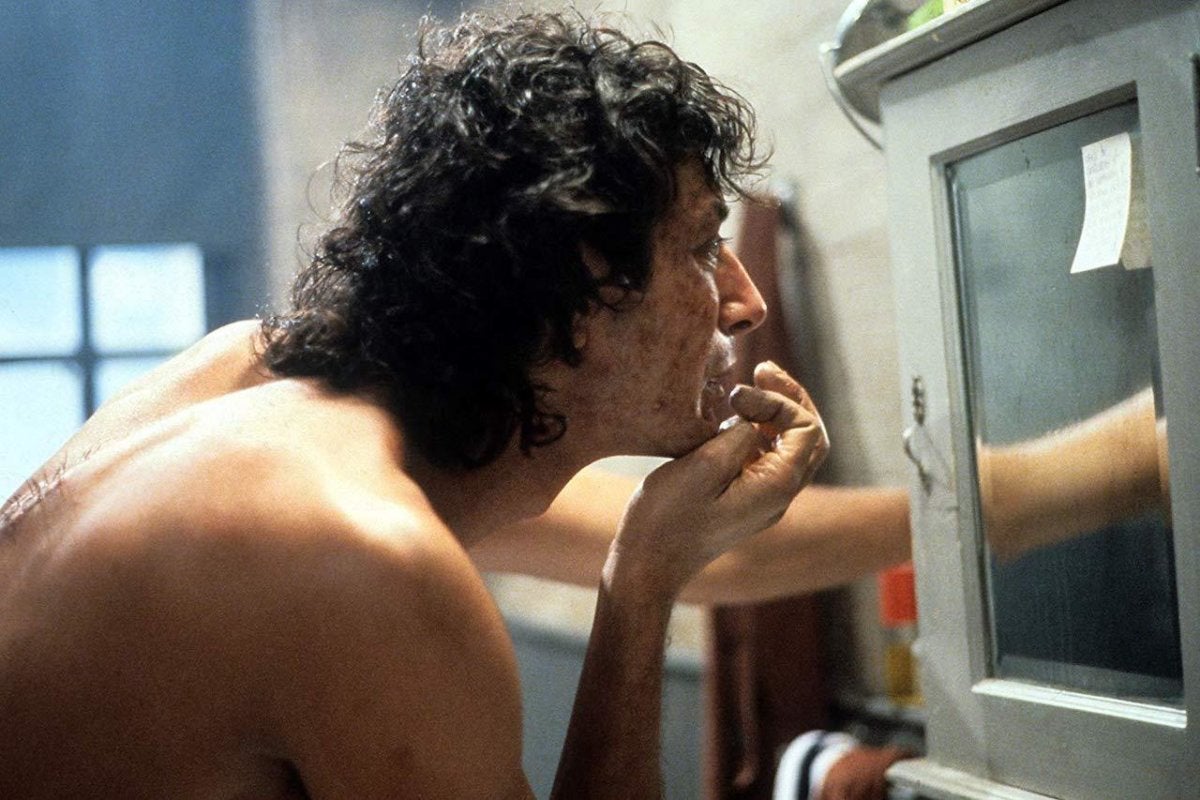 David Cronenberg's astonishing The Fly (1986) brought his brand of gory body-horror into the mainstream, and even earned some good reviews! It was a remake of a 1958 Vincent Price film, and the consensus is that it's the superior effort. Seth Brundle (Jeff Goldblum) is a brilliant inventor who has nearly perfected a teleportation machine. At a party, he meets a pretty journalist, Veronica Quaife (Geena Davis) and convinces her to come back to his place to see it.
They become romantically involved, and he finds the inspiration he needs to complete his machine. But then, upset after a fight with her, he tests the machine on himself, little knowing that a fly has entered the pod with him. He fuses with the fly and begins changing, at first becoming strong and virile, and then beginning to decay in horrifying ways. Cronenberg is a master filmmaker, exploring with clinical precision the ways in which our bodies interact with external factors. The movie was a success and even won an Academy Award for Best Makeup!
Monkey Shines
(Amazon Prime, Hulu)
★★★★☆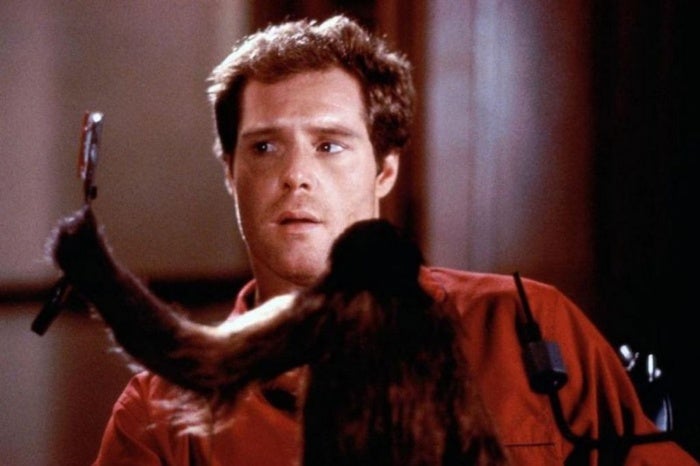 The horror master George A. Romero was known for having more or less invented the modern zombie movie as we know it today, with his classics Night of the Living Dead, Dawn of the Dead, and others. His non-zombie movies were never as successful, but many of them, like Monkey Shines (1988)—subtitled "An Experiment in Fear"—are just as good.
A law student, Allan (Jason Beghe), gets into an accident and becomes a quadriplegic. His best friend Geoffrey (John Pankow) has been experimenting on monkeys by injecting human brain tissue, and he decides to have the smartest of the bunch, Ella, trained as a helper for Allan. Allan and Ella become intensely bonded, and Ella begins using her fangs to act out Allan's innermost desires, usually involving the overbearing or duplicitous women in his life. It's not exactly scary, but it contains some bold themes and some incredibly shocking moments, including one in which Allan accidentally bites through his lip and Ella licks the blood clean.
Night of the Demons
(Shout! Factory TV, Amazon Prime, Vudu w/ads, TubiTV)
★★★☆☆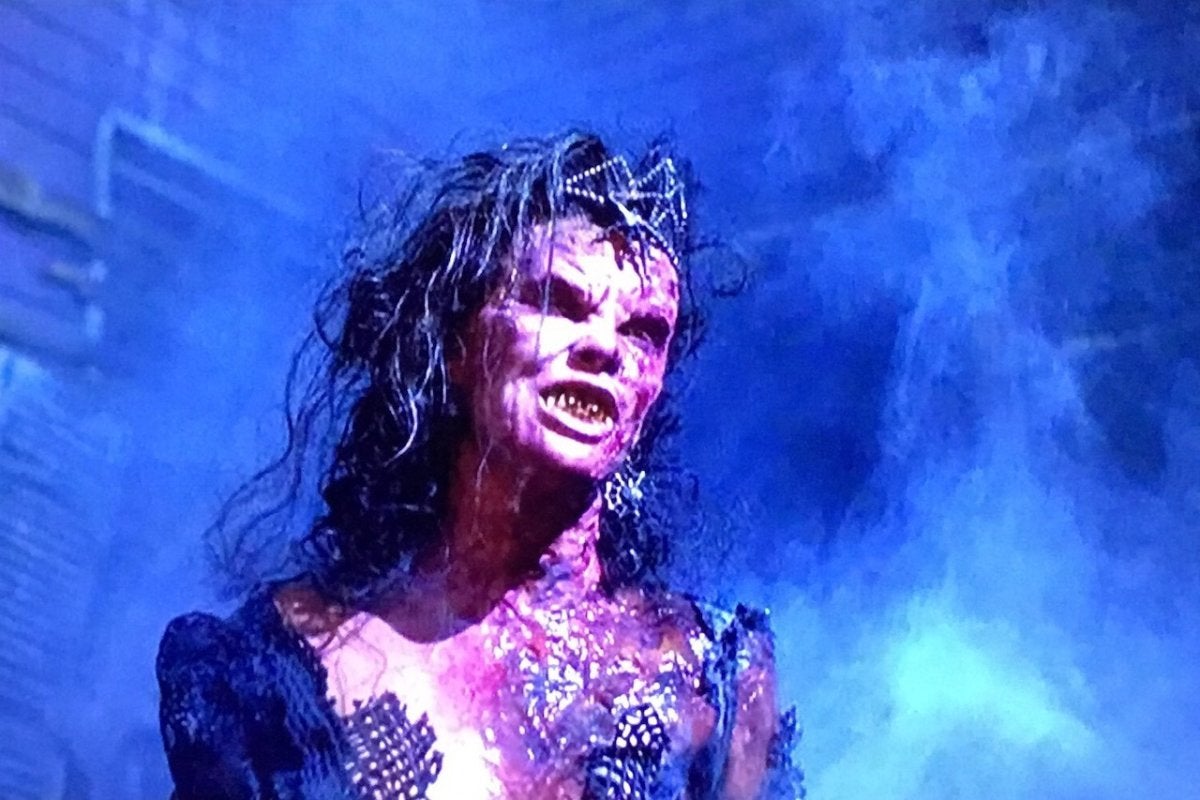 Unlike most other horror movies, the low-budget Night of the Demons (1988) actually takes place on Halloween night. It's willfully preposterous, featuring a band of characters that would never, ever actually be friends in real life, and heading out into the night to do something so dumb that it's inconceivable. The teens decide to hold a séance at an abandoned mortuary, said to be occupied by evil spirits. They all laugh and joke, and occasionally sneak off to have sex, but of course, the séance releases something terrible, and one by one, the teens become possessed, killer zombies.
Meanwhile, elsewhere, there's an old man who puts razor blades in apples to give to trick-or-treaters, and he provides a memorable epilogue. The movie seems borderline offensive, until it becomes clear that the offensive characters tend to get what's coming to them. The characters who will eventually survive are actually a pleasant surprise. Legendary scream queen Linnea Quigley is among the cast. Kevin S. Tenney directed, from a screenplay by Joe Augustyn. To date there have been two sequels and a remake. (Note: Die hard viewers have the option of watching this movie in the "VHS Vault" on Shout! Factory TV… the movie plays just like an old VHS tape, with lines, fuzz, the works!)
Nightbreed
(Shout! Factory TV, Shudder, TubiTV)
★★★★☆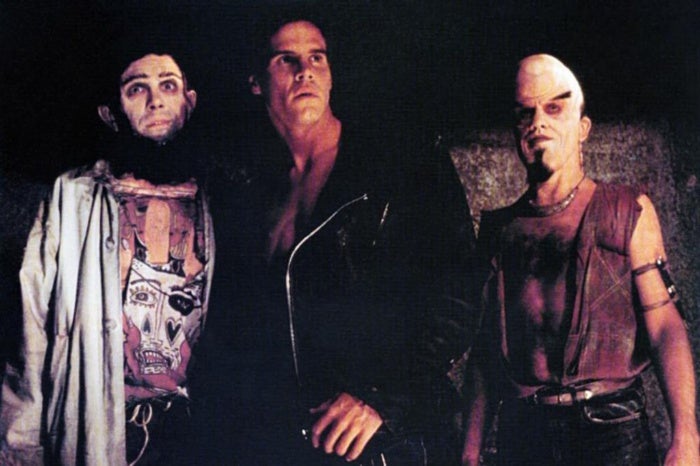 Horror author Clive Barker burst onto the scene in the 1980s, and quickly branched into art and filmmaking. He wrote and directed the amazing 1987 Hellraiser, and then Nightbreed (1990), based on his 1988 novel Cabal, was his follow-up. Though the original release was taken away from him and re-edited, a recent 120-minute director's cut is now available. It restores Barker's more exploratory pacing, allowing more for weird discoveries than for sudden shocks.
Craig Sheffer stars as Aaron Boone, a man suffering nightmares about a monster-filled place called Midian. His girlfriend Lori (Anne Bobby) encourages him to see a shrink, Dr. Decker (horror director David Cronenberg, in one of his few sinister acting turns); Decker is actually a murderer who tricks Boone. Eventually Boone finds his way to the real Midian and encounters an array of weird monsters there. Barker must have gone crazy with the latex and makeup, building dozens of imaginative creatures that linger onscreen. After this, Barker only directed once more (Lord of Illusions), but his stories continue to be adapted into strange and mind-blowing movies.
Twin Peaks: Fire Walk with Me
(FilmStruck)
★★★★☆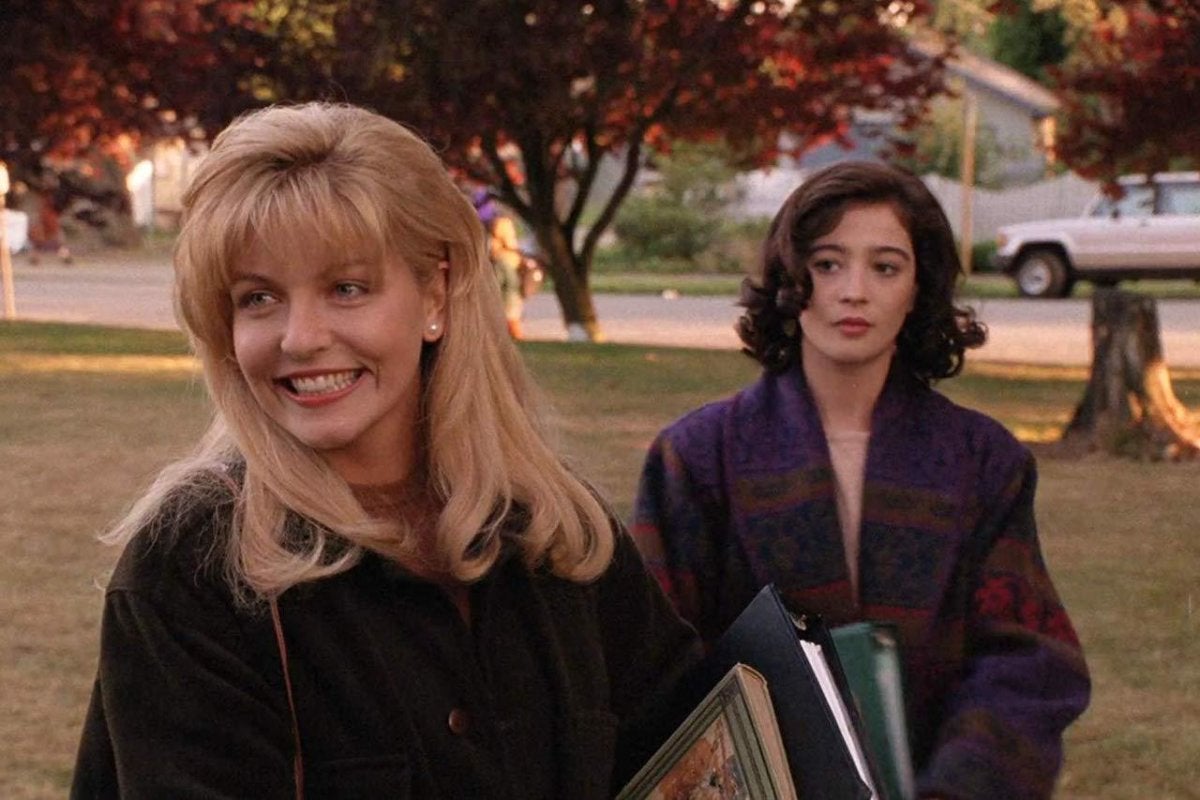 After David Lynch's successful, polarizing television run of Twin Peaks (1990-1991), he made this movie as a kind of prequel; fans hoped it would answer some puzzling, hanging questions, but it only made things more mysterious and haunting. And, frankly, it was one of the flat-out scariest, most unsettling movies of its time; it's one of Lynch's purest dives into a sheer nightmare world. It takes place in the days leading up to the death of Laura Palmer (Sheryl Lee), but it hardly follows any kind of plot, and it's quite a bit more aggressive and sinister than the TV series ever was.
It was critically demolished and a box office flop, but it has gained a positive reputation in the years since. Many of the same characters appear, played by Ray Wise, Mädchen Amick, Dana Ashbrook, Heather Graham, and James Marshall. Moira Kelly took over the role of Donna from Lara Flynn Boyle, and Kyle MacLachlan has only a small part as Special Agent Dale Cooper. David Bowie, Chris Isaak, Harry Dean Stanton, Kiefer Sutherland, and David Lynch himself appear in other roles.
Mimic
(TubiTV)
★★★★☆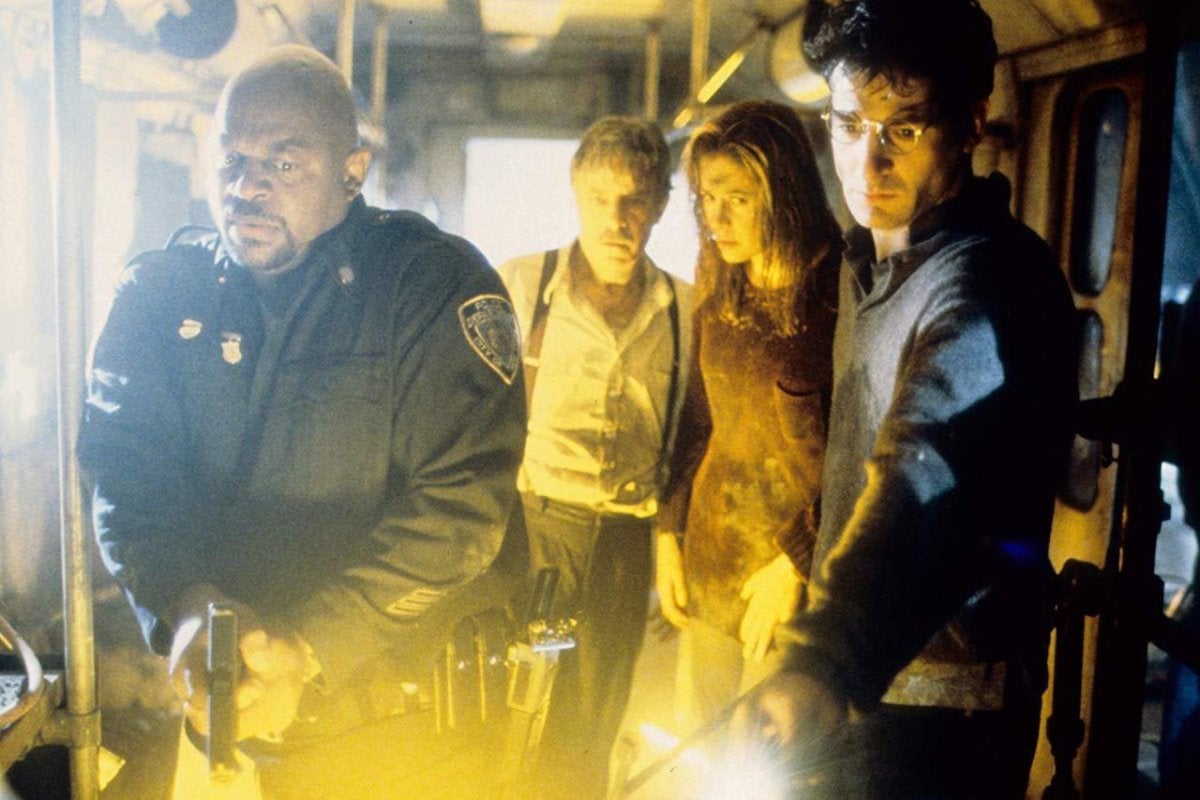 Sadly, this is not Guillermo Del Toro's 111-minute director's cut, but rather the 105-minute theatrical release. The difference is one of mood… some moments are allowed to linger in the longer version, but the shorter version is still a fun watch. Mimic (1997) was Del Toro's second feature and his English language debut, and it foreshadowed a director with an immense style; he was already obsessed with underground labyrinths, the inner workings of mechanical devices, and man's unwise interference in the supernatural order.
In the movie, Dr. Susan Tyler (Mira Sorvino), an entomologist, invents a new kind of insect designed to wipe out a generation of disease-carrying cockroaches. She saves the city, but three years later, the bugs have mutated and become quite dangerous… and large. She winds up trapped underground with several others (Jeremy Northam, Josh Brolin, Charles S. Dutton, Giancarlo Giannini, etc.) trying to save the day once again. F. Murray Abraham co-stars, as does Alexander Goodwin as a kid on the autistic spectrum that can communicate with the beasties with his clacking spoons.
Sleepaway Camp
(Amazon Prime, Shudder, TubiTV)
★★★☆☆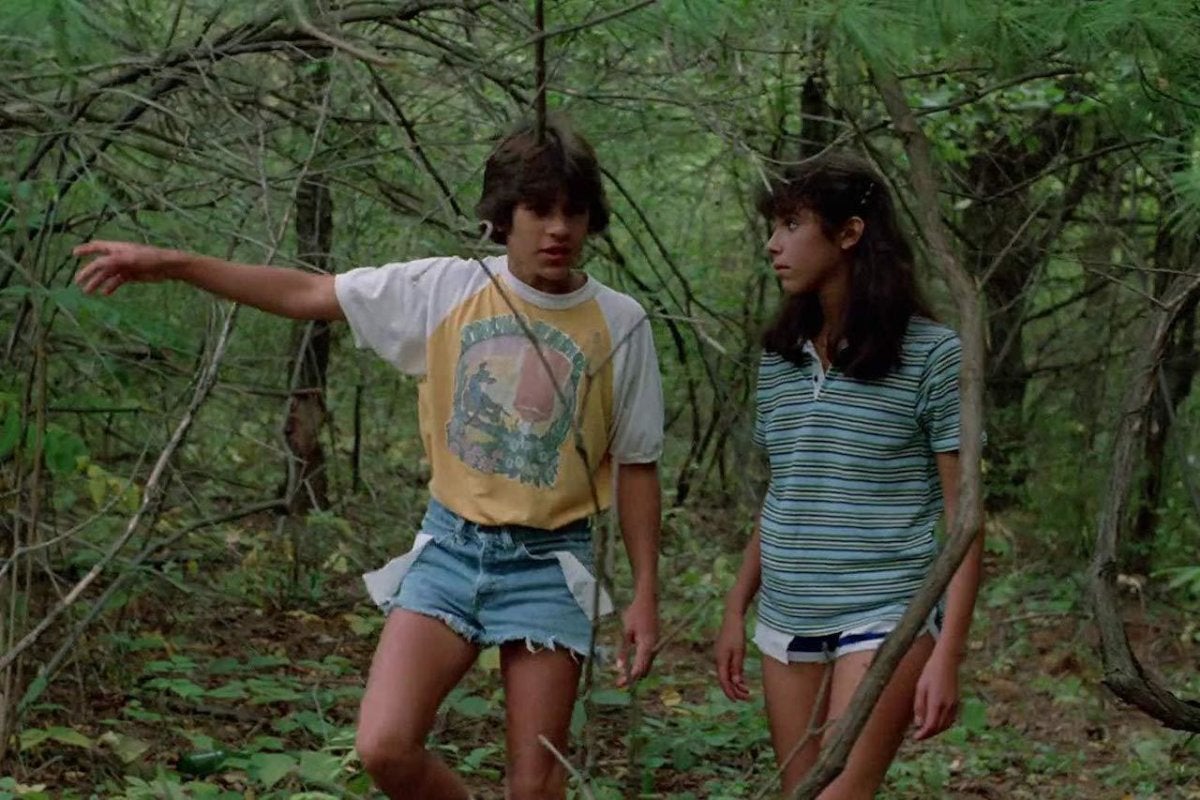 As a bonus, sometimes you need a cult classic that is simply not all that good, a movie that can keep you on the edge of your seat with its sheer lunacy. Robert Hiltzik's bonkers Sleepaway Camp (1983) has a genuine cult following, based mainly on its off-the-rails, head-spinning twist ending, but also because the movie has so many "WTF?" moments along the way.
After a flashback depicting a boating accident, the movie begins as Ricky (Jonathan Tiersten) and his traumatized, mostly mute cousin Angela (Felissa Rose) show up to Camp Arawak for summer vacation. Angela is bullied by the camp's nasty girls, but the boys take a liking to her. Before long, horrific deaths begin happening; a cook is scalded by a pot of boiling water, a boy is drowned under an overturned canoe, another boy is stung to death by bees, etc. Who could the killer be? Some of the acting and dialogue is supremely awkward, and the movie feels naïve and raw; it's not even particularly scary or gory, but it's so strange and messed up, that it may be worth a viewing. Several sequels followed.