At a Glance
Expert's Rating
Pros
Excellent sound and a strong value for the price
Excellent build quality and attention to detail
High-quality accessories included
Cons
Lacks the transparency and refinement you get from more expensive heapdhones
Ear cups might not be spacious enough for some
Our Verdict
1More's Triple Driver Over-Ear headphones continue the company's tradition of delivering great sound at a relatively low price.
Best Prices Today: 1More Triple Driver over-ear headphone
Having previously checked out 1More's first products—Dual Driver and Triple Driver in-ear-headphones—and coming away impressed with the gorgeous packaging, excellent design, and good sound at a modest price, I was keenly interested to review its new Triple Driver Over-Ear headphones. I am happy to report that the young company has delivered another great value in personal audio.
As the name suggests, each ear cup is outfitted with three drivers: A ceramic tweeter delivers the top end, while a full-range 40mm graphene dynamic driver paired with a bass reflector provides extended bass response. The headphones are Hi-Res certified, offering frequency response of 20Hz to 40kHz.
These cans weigh in at a modest 10.4 ounces. They present impedance of 32 Ohms and sensitivity of 104dB, which makes them a perfect complement for just about any smart device or high-res digital audio player.
1More touts that the Triple Driver's sound has been tuned by audio engineer Luca Bignardi, who has won a Grammy for his collaboration with Laura Pausini as well as three Latin Grammys.
Excellent physical features
These are modest-sized over-the-ear headphones sporting some unique styling. They fold into a half-circle so you can throw into a backpack or purse. The folding design is excellent, but they don't quite shrink down to the V-Moda Crossfade II Wireless' footprint, which is the gold standard in my book.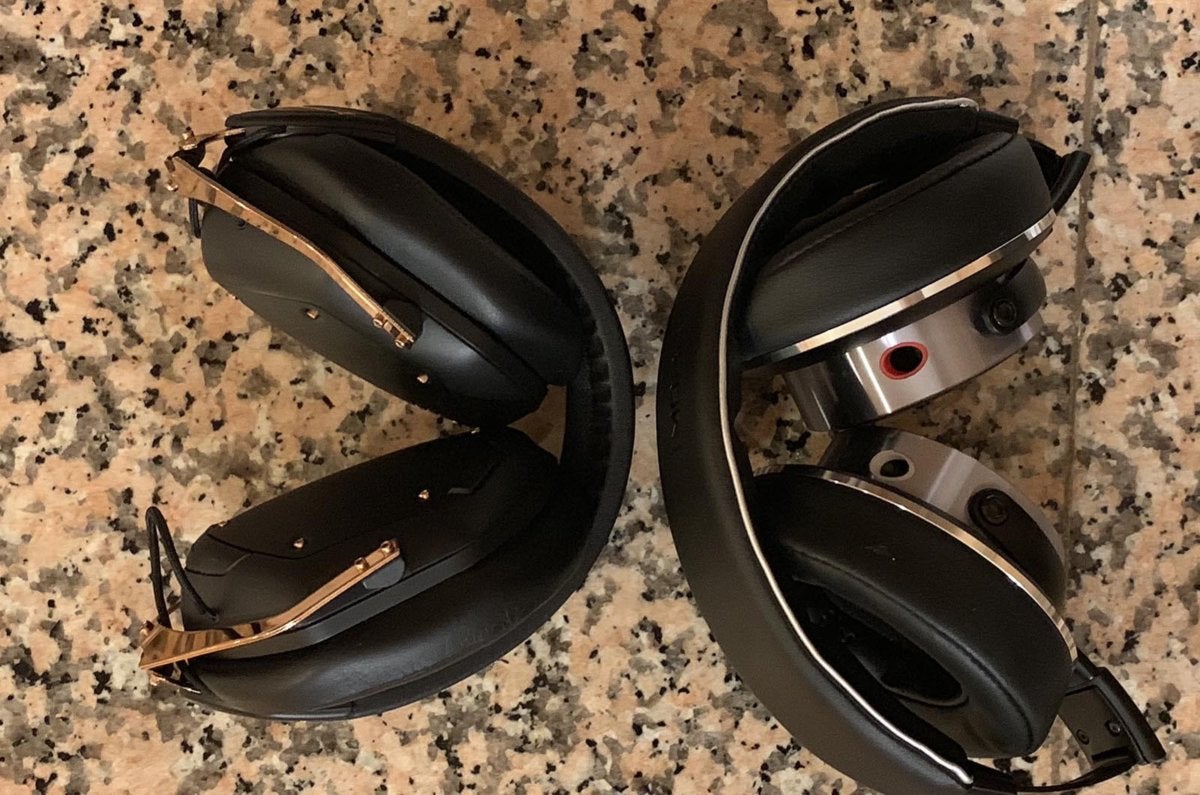 The click-adjustable headband is wrapped in soft leather with a silver-colored trim. Cushioned pressure points relieve tension on the top of your head. The headband itself is metal, not plastic. Once again, these high-quality materials are a testament to what I've found with 1More's products—plenty of bang for the buck.
The anodized-aluminum ear cups have a subtle and beautiful brushed finish that resists fingerprints while giving you a solid, slip-free grip. The ear cups rotate slightly forward and about 45-degrees to the back, allowing them to adjust comfortably to different head shapes.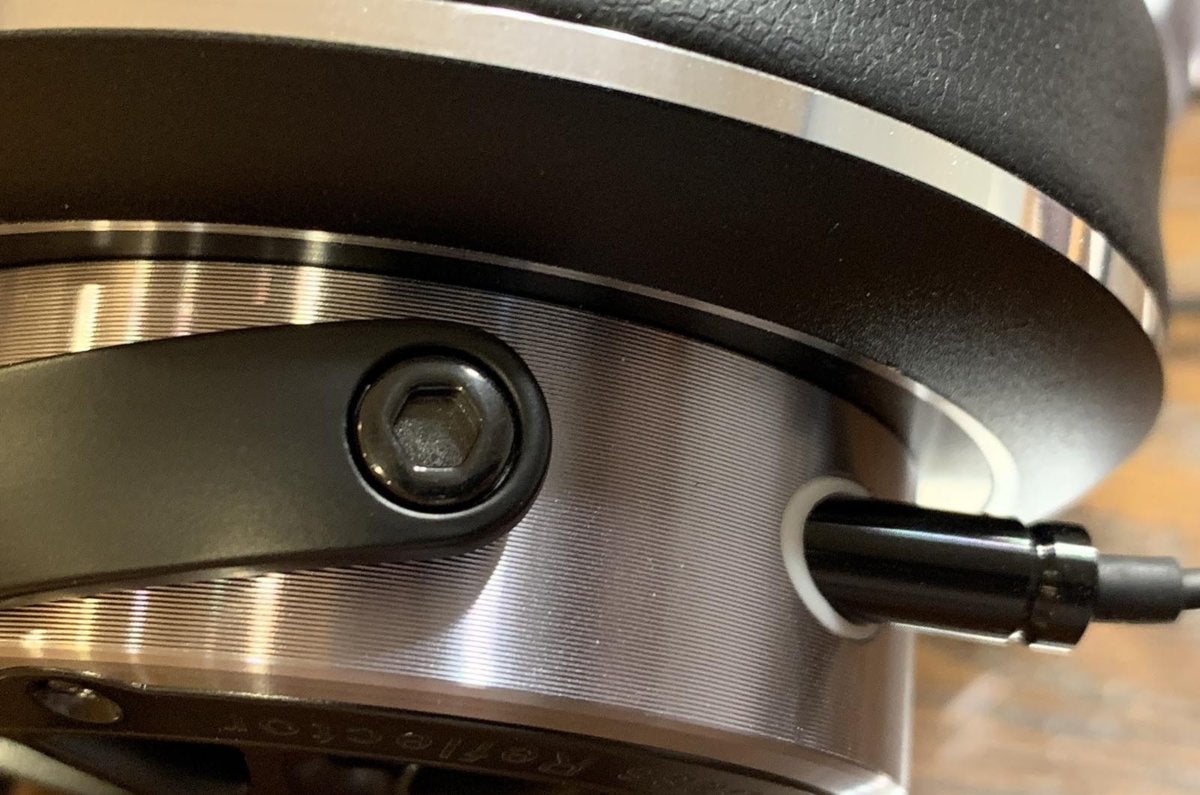 I found the headphones to be comfortable. How comfortable you might think they are will depend on your preference. The ear cups are wrapped in the same soft leather as the headband, with 10 well-hidden vent holes in the material. When I wore the headphones outside for walks or light physical activity, they got hot and lightly sweaty, which is typical for this kind of material.
Large "L" and "R" letters are screened on the acoustically-transparent grille fabric, so you can easily tell which is the right and left ear cup; the same designations are marked on the headband as well.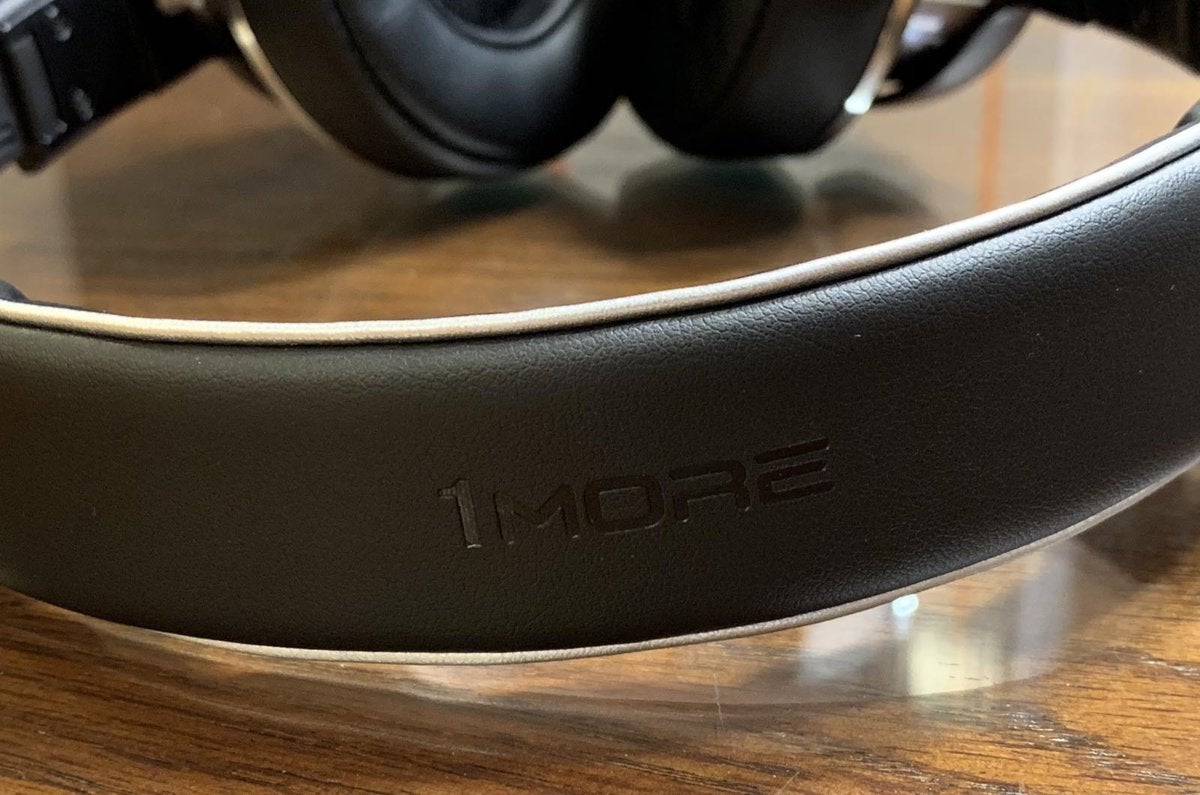 The ear cup's padding compresses easily, causing the driver housing to slightly touch your ear. The ear cup cavity isn't as spacious the B&W P9 Wireless, V-Moda Crossfade II Wireless, or Focal Clear. The ear pad sat partly on my ears. That 1More's fit is closer to the Sony MDR-1A I've previously had in for review.
1More says the headphones surpass industry testing standards. The Triple Driver Over-Ear are subjected to a wire flexing test 15,000 times, for example, versus the industry standard of 5,000 time. For the drop test, they are dropped 18 times from a height of 1.7 meters, compared to the industry standard of six times at 1.2 meters.
Included accessories
There's a zippered hard case, a soft carrying pouch, a 3.5mm cable, and 1/4-inch adapter included. You'll need to provide your own two-prong airline adapter should you need it for travel. The oval-shaped hard case has a mold of the headphones on one side for a stable fit. The top cover sports a Velcro-removable pouch for carrying the 1/4-inch adapter or other tidbits. A removable Velcro strap is intended to hold the Triple Driver's 3.5mm stereo cable.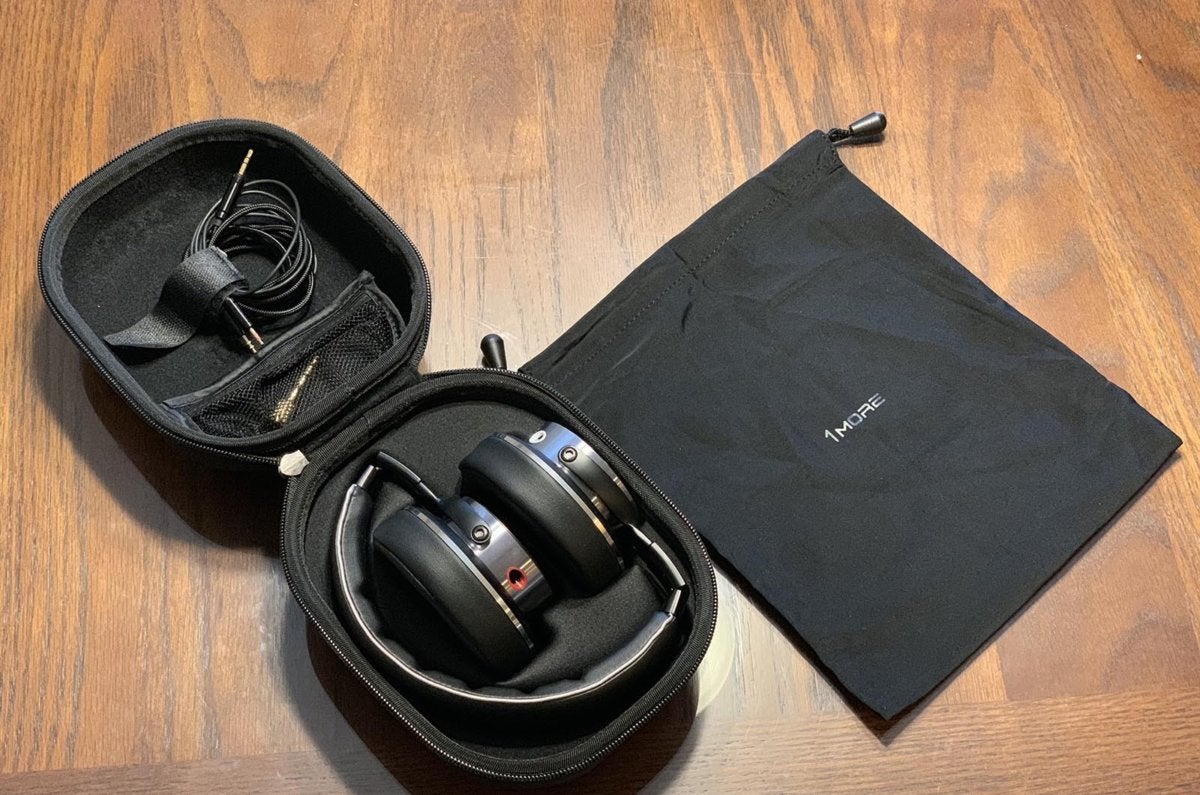 Speaking of which, the headphone's 99-percent oxygen-free copper cable is beautiful. It is built with an anti-tangle Kevlar sheath. The cable has a nylon braid from the cable neck through the stereo split. From the reinforced neck up, the cable is wrapped in a rubber sheath. There is no inline microphone or other smart-phone friendly integration.
I've had plenty of expensive headphones that have come with cheap 3.5mm jacks. Not here. The jack's black neck is metal with a brushed finish that matches the ear cups. I immediately felt the increased friction on my fingers; but I only truly appreciated the fine design after looking at it through a magnifying glass. The jack's neck is further reinforced by a rubber-tensioned neck where the cable enters to prevent fraying or damage. Once again, you see another example of 1More's value proposition.
High value sound
I paired the Triple Driver Over-Ear headphones with three high-res digital audio players: The Astell&Kern Kann, Astell&Kern AK70 MKII, and the Fiio X7 Mark II. I used the Astell&Kern players for tracks from my hi-res collection and streaming music from Tidal. I used the incredibly flexible Fiio X7 to pull hi-res music from my Roon music server with the Roon app for Andriod. While I also played the Triple Driver Over-Ear headphones with my iPhone XS, my comments below reflect the pairing with these high-res players.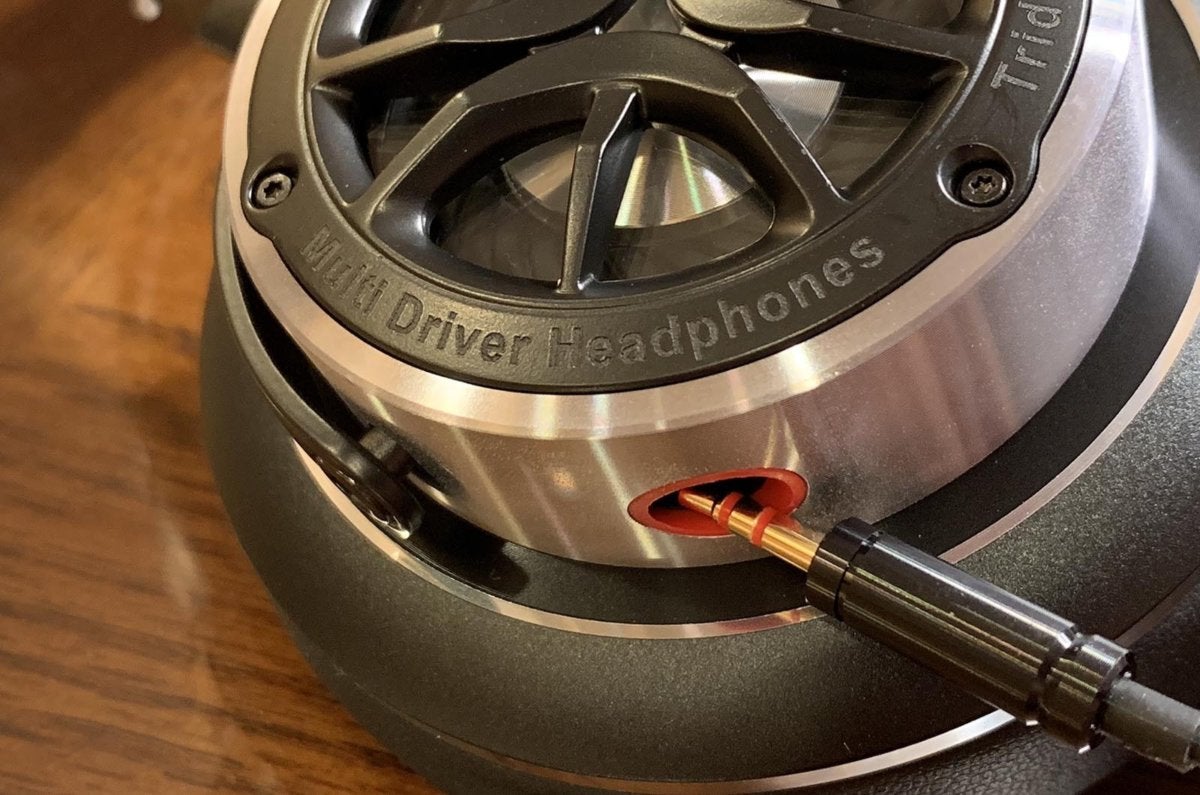 The headphones emphasize a clean midrange, solid top end, and a more accurate—as opposed to over-emphasized—bass response. If you prefer bass-heavy headphones, either adjust your player's EQ or look elsewhere.
The 1More Triple Driver headphones can render classical's finesse or rock's energy. They'll be right at home with both Debussy or Def Leppard.
Speaking of Def Leppard, Joe Elliott's vocals were pristine on the band's album, Hysteria. In fact, one of the first things you'll notice is how clean the midrange is. People who prefer a warmer sound won't find it here. The upper bass never imposed itself or distracted from the midrange. The track, "Gods of War" features the bands' instruments overlaid with various sound clips. The Triple Driver Over-Ear headphones did a very good job of maintaining the dynamics and energy of the song without losing the fine details.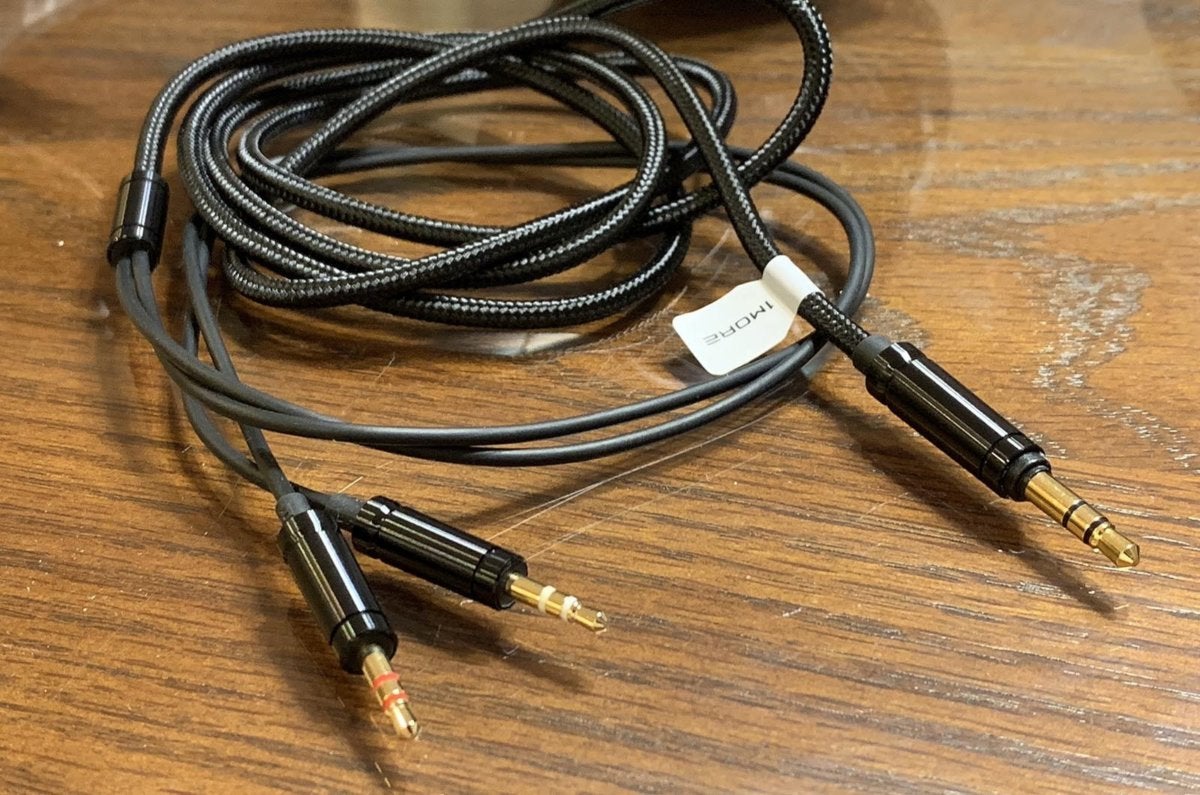 Bass response—especially chest-thumping midbass—was well done. U2's "This is Where You Can Reach Me Now [For Joe Strummer]" and "The Troubles" had good punch, though the songs exhibited some bass bloat. On the downside bass lines lacked the snap and nimbleness I've heard on reference-grade headphones.
To be sure, the 1More Triple Driver Over-Ear isn't the last word in transparency. While still very good, the 1More didn't extract the airiness and delicacy from stringed instruments in "Serenade No. 13 for Strings in G Major," by the Academy of St. Martin in the Fields, nor did it deliver the spaciousness around the drum-stick strikes at the beginning of U2's "The Miracle (of Joey Ramone). Details such as these were effortless on higher-end headphones like the Focal Clear or B&W P9 Signature. And that's perhaps the best way to sum up my experience with the 1More. These are very good headphones but they can't pull out the last ounce of refinement necessary to be considered a great, reference pair. But at this price, what headphones are?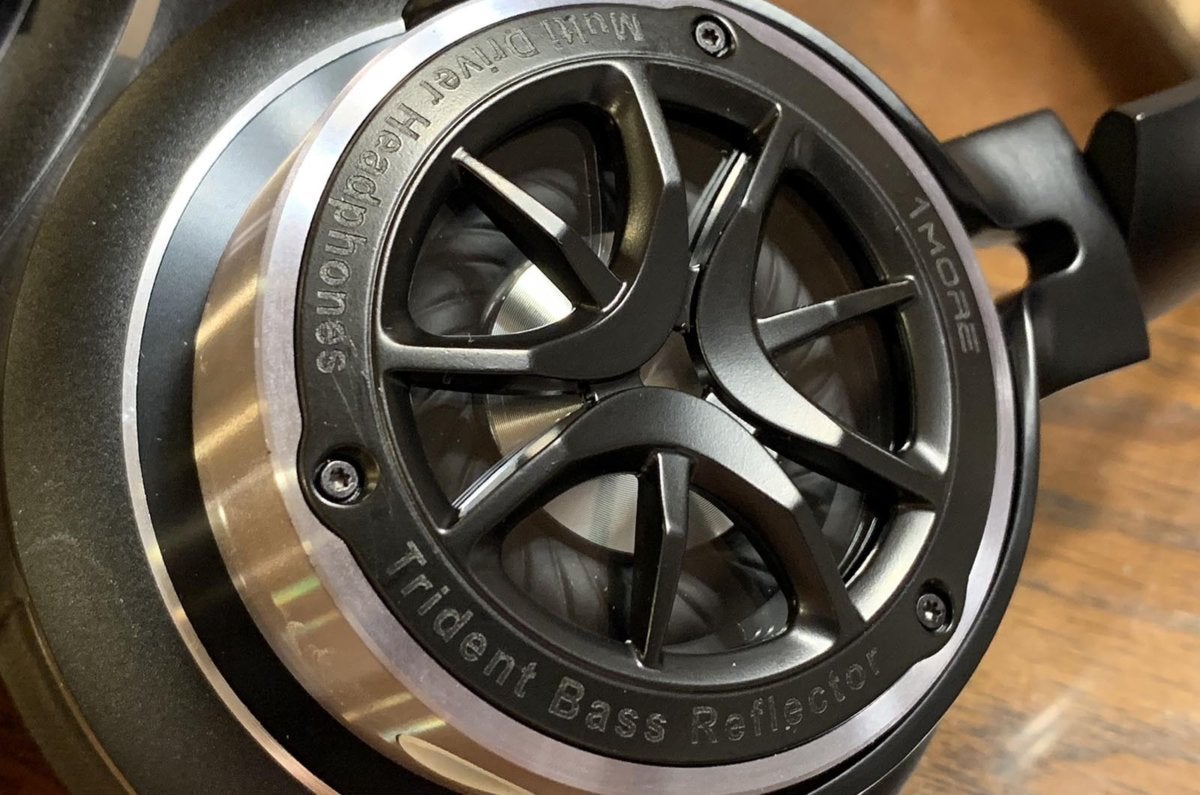 Check these cans out 1More time
1More has done it again. Great sound at a great value sums up the Triple Driver Over-Ear Headphone. While you can get higher performance from pricier cans, you'll be hard-pressed to find a better overall value. From performance to build quality to included accessories, you have a complete package that few other headphones can match. If you're in the market for headphones in the sub-$300 price range, be sure to to audition this pair.
Best Prices Today: 1More Triple Driver over-ear headphone