At a Glance
Expert's Rating
Pros
4K HDR streaming on the cheap
Same solid performance as Roku's pricier streamers
Simple software with lots of free content
Cons
No support for advanced HDR formats, such as Dolby Vision and HDR10+
2.4GHz 802.11n Wi-Fi is behind the times
A little less portable than Roku's Streaming Stick+
Our Verdict
The Roku Premiere+ is a great value for 4K HDR streaming with some minor compromises.
Best Prices Today: Roku Premiere+ (2018)
Going into this review of the 2018 Roku Premiere and Roku Premiere+, I had a hypothesis: These new budget 4K HDR streamers would be fine for people whose routers are close to their televisions, but most buyers should opt for the Roku Streaming Stick+, which is slightly pricier but offers better Wi-Fi connectivity.
Testing the hypothesis proved me wrong. For $50, the Roku Premiere+ is a fine value for streaming 4K HDR video from services such as Netflix and Amazon Prime. And in practice, you might not notice or care that it's a single-band (2.4GHz only) Wi-Fi client that's restricted to using the aging 802.11n wireless standard. Spending $10 more on the Streaming Stick+ is only necessary if there are lots of people at home competing for your network's bandwidth, or if your neighbors' Wi-Fi networks are causing interference on yours (I'll get deeper into this a bit later).
Mentioned in this article
Roku Streaming Stick+
Price When Reviewed:
$69.99
As for the $40 Roku Premiere, there are no surprises here: It's best avoided by almost everyone due to its inferior remote control, which requires line-of-sight to the player and lacks the voice and TV controls of pricier Roku players. Another $10 savings isn't worth those headaches.
Sizing up the new Rokus
You might recognize the "Premiere" and "Premiere+" branding from a pair of 4K players that Roku launched in 2016. But while those players were bulky set-top boxes, both of the 2018 Premieres look identical to Roku's cheap Express line. They fit in the palm of your hand, connect to the TV via an included HDMI cable, and can draw power from either a wall outlet or the USB port on most recent HDTVs. And like almost every other current Roku player, the Premieres have no additional ports for USB, MicroSD, or hardwired ethernet. (For those features, you'll need the $100 Roku Ultra.)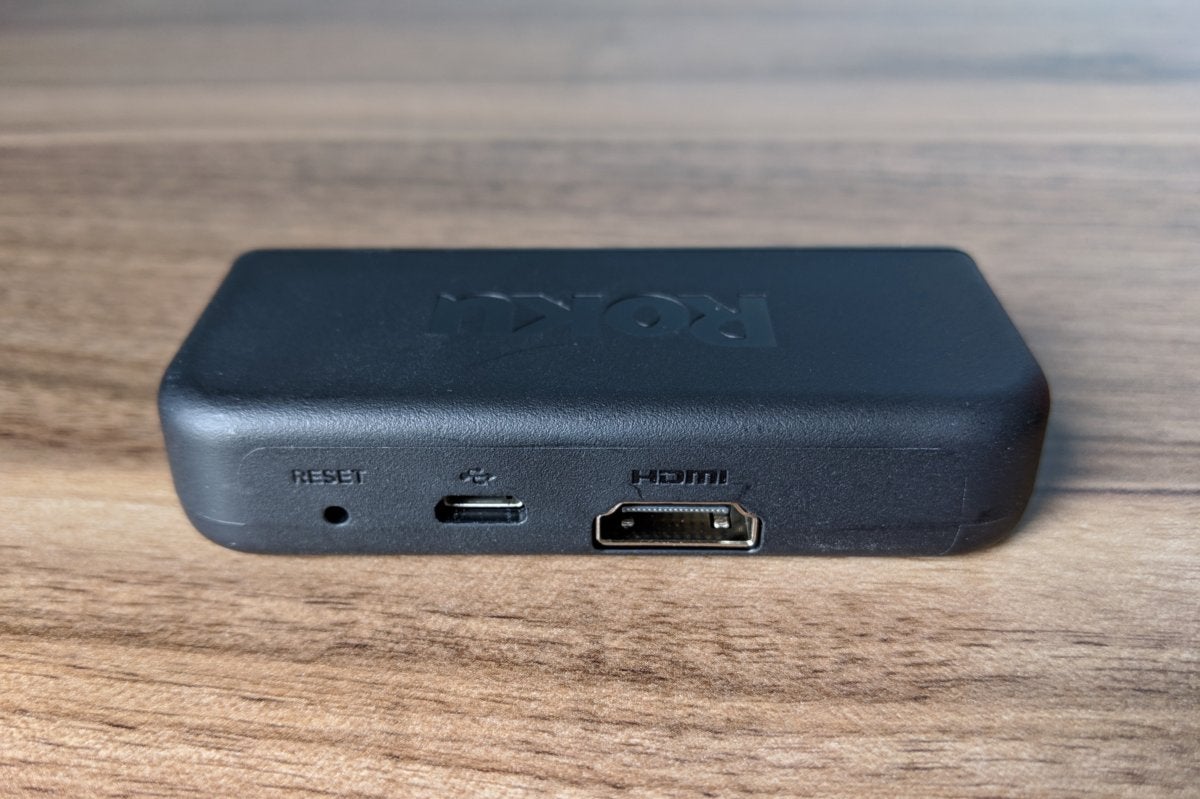 Internally, all of Roku's current products now use the same quad-core processor, and the Premiere models' performance is virtually indistinguishable from the pricier Streaming Stick+. Roku's software has always run efficiently even on cheap devices, and that's still the case here.
In some ways, though, the current hardware is showing its age. There's still no way to quickly jump between recent apps, and with certain live TV streaming services, such as Hulu and PlayStation Vue, scrolling through the guide can take a while as you wait for listings to load. Unfortunately, your only options for a speedier experience are the much pricier Apple TV 4K and Nvidia Shield TV, which both cost $180.
4K HDR features
If you have a 4K television, the Roku Premiere and Premiere+ can stream video in the higher-resolution format from services such as Netflix, Amazon Prime, YouTube, Vudu, FandangoNow, CuriosityStream, and Plex. Roku even offers a helpful 4K Spotlight app for tracking down supported content and services.
The situation with HDR is more complicated. Like the Roku Streaming Stick+ and Roku Ultra, the Premiere line supports HDR10 in apps such as Netflix, Amazon Prime, YouTube, and Vudu. This generally provides more vibrant colors in bright scenes and more color detail in dark scenes, and it's more noticeable than 4K alone.
Mentioned in this article
Apple TV 4K
Price When Reviewed:
32GB $179 | 64GB $199
No current Roku player, however, supports Dolby Vision or HDR10+, which can optimize those colors on a scene-by-scene basis. For videophiles, that makes the Premiere and other Roku players less desirable than Amazon's new Fire TV Stick 4K and the Apple TV 4K. Also, the aforementioned 4K Spotlight app makes no attempt to distinguish between 4K and 4K HDR content.
On the bright side, Roku takes care of home theater enthusiasts who wish to connect the streamer to an A/V receiver in that it will pass through Dolby Digital Plus, DTS, and Dolby Atmos encoding information.
Remote matters
Between the $40 Roku Premiere and the $50 Roku Premiere+, the only difference is the remote control. The Premiere remote uses infrared, which requires line-of-sight to the player itself, while the Premiere+ uses an RF signal that enables it to be pointed anywhere, so you can hide the streamer behind the TV or inside an entertainment center.
Having to point your remote at the TV might not seem like a huge issue, but infrared is much more annoying than RF in practice. When pressing the directional pad multiple times in quick succession, the Premiere remote often failed to register all the button presses–not a problem with the Premiere+ remote–and the Premiere remote is slightly slower at responding to button presses, which makes the system feel more sluggish.
The Premiere+ remote also includes volume and power buttons, so you don't need a separate remote to control basic TV functions, and it supports voice search so you can quickly look up titles, actors, and genres and browse the results across multiple streaming apps.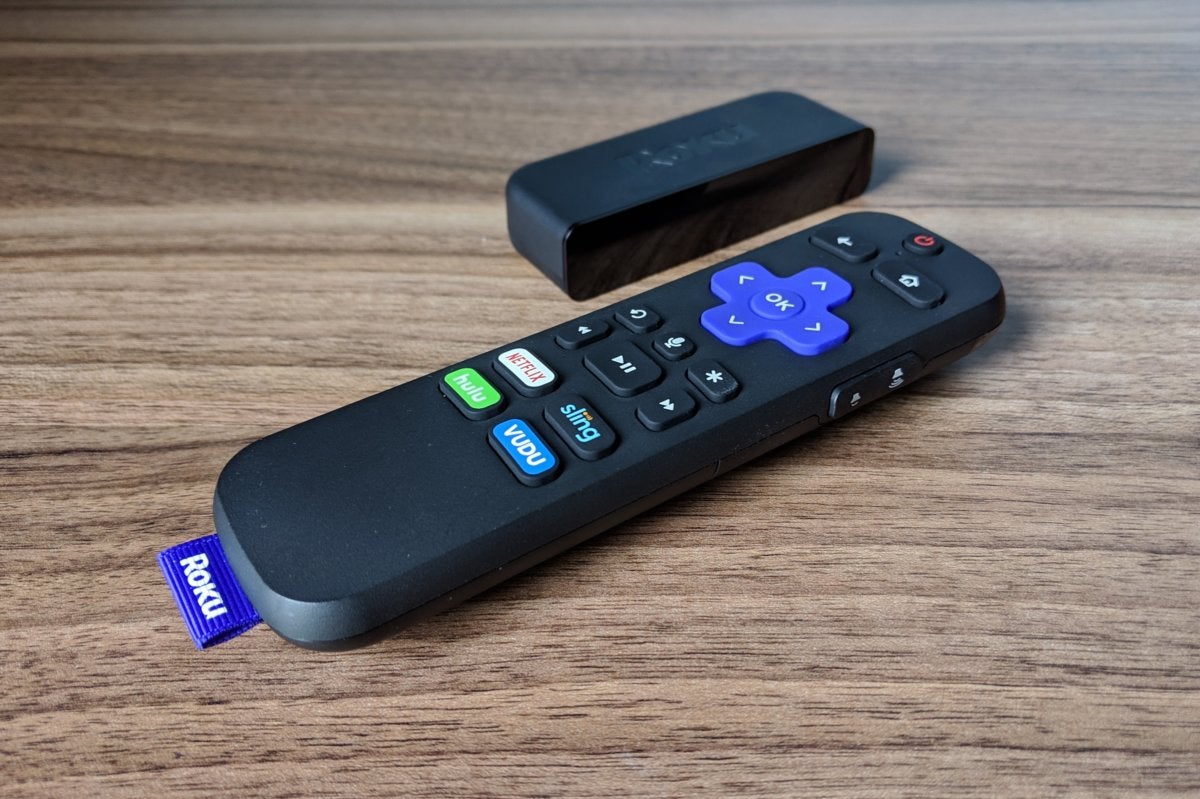 The Premiere might be sufficient if you plan to use it with a separate, programmable IR remote, such as a basic Logitech Harmony, though the Premiere+ appears to support the same IR commands. (When using both the Premiere and Premiere+, I've found that either remote can control either box.) You might want to spend the extra $10 just to keep your options open.
All about Wi-Fi
While I normally wouldn't dedicated a big chunk of a review to Wi-Fi connectivity, it's necessary in this case because Wi-Fi is the biggest point of distinction between the Roku Premiere line (and the $50 Premiere+ in particular) and the $60 Roku Streaming Stick+. Bear with me as this gets a bit nerdy.
The Roku Premiere connects to Wi-Fi via the 802.11n standard (or, to use the latest marketing lingo, Wi-Fi 4). The Roku Streaming Stick+ uses 802.11ac (or Wi-Fi 5), which has a couple advantages: If you have an 802.11ac router, the Roku can connect to it on the 5GHz frequency band, which tends to be less congested than the 2.4GHz band. The Streaming Stick+ also supports a technology called MIMO (multiple input, multiple output), which helps manage traffic from multiple devices at the same time.
In short, that means the Roku Streaming Stick+ is a safer bet in congested areas such as apartments, and in busy homes where lots of people are accessing the internet at the same time. In terms of raw performance, however, the Streaming Stick+'s advantages are less pronounced than you might expect.
To test Wi-Fi performance, I set up the Roku Premiere and Roku Streaming Stick+ at multiple locations throughout the house, and then measured connection speeds using the Netflix app's speed-test feature. (You can try this yourself by opening the Netflix app, and then going to Settings > Get help > Check your network.)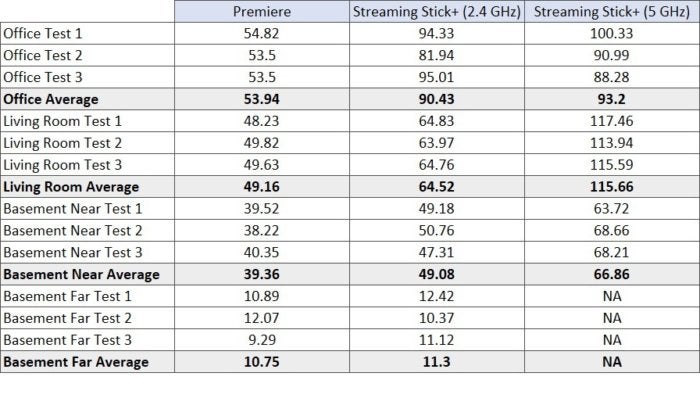 Strictly comparing performance using the 2.4GHz frequency band, the Streaming Stick+'s advantages were most pronounced in my office, where my router is located. While the Premiere+ never exceeded 55Mbps, the Streaming Stick+ came close to my ISP's advertised speed of 100Mbps. The Streaming Stick+ also performed better on my living-room TV (on the same floor as the router) and my basement TV (directly below the living room), but not dramatically so. At the far corner of my basement, meanwhile, both devices achieved speeds of around 11Mbps on the 2.4GHz band.
The real advantage for the Streaming Stick+ is on the 5GHz band, which the Premiere line does not support. Its speeds were much faster with the office, living-room, and basement televisions. Still, the Streaming Stick+ couldn't pick up the 5GHz signal at all in the far corner of the basement. The 5GHz band is generally faster than the 2.4GHz band, but those networks tend to deliver less range.
The most notable takeaway from these tests is that in most locations, both devices exceeded the 25Mbps that Netflix recommends for 4K HDR video. The only exception was the far corner of my basement, where neither device was getting enough bandwidth. Speeds higher than 25 Mbps are only necessary for certain media server applications; most streaming services demand nowhere near that amount of bandwidth.
In other words, you can probably get away with the Roku Premiere+ on an uncongested network with minimal interference. Spending an extra $10 on the Streaming Stick+ will mostly buy you peace of mind, plus a bit more portability since it doesn't require a separate HDMI cable to connect to your television.
Still Roku at heart
If you've ever used a Roku before, the Premiere and Premiere+ do not change the equation. The home screen still emphasizes apps over individual programs, and the app launcher still wastes about a third of its screen space on banner advertising. The software also remains filled with subtle pleasantries, such as the "Night Listening" feature that blunts loud noises so you can hear dialog without waking the kids. Roku's mobile app remains a powerful tool that lets you listen to audio privately through headphones, display photos on the big screen, and browse for things to watch.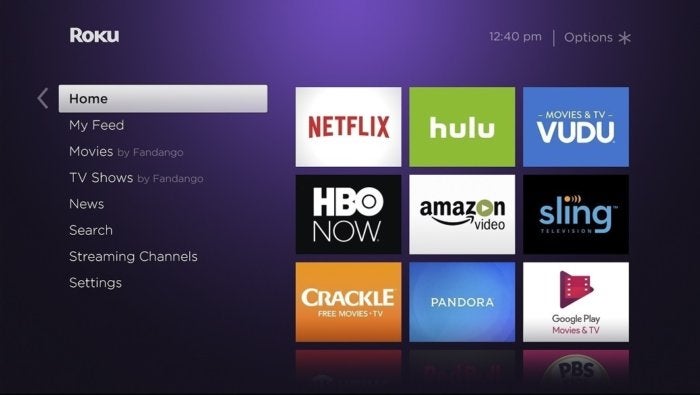 The biggest recent change in Roku's software is a new "Featured Free" section, which highlights ad-supported movies and shows from various apps. Some of the content comes from network apps like ABC and Fox, some come from free streaming services like Pluto TV and Tubi, and some come from The Roku Channel, which is Roku's own repository of free content. Featured free seems like the start of a foundational shift for Roku's software, but for now it's just a nice-to-have feature that you won't find on any other streaming platform.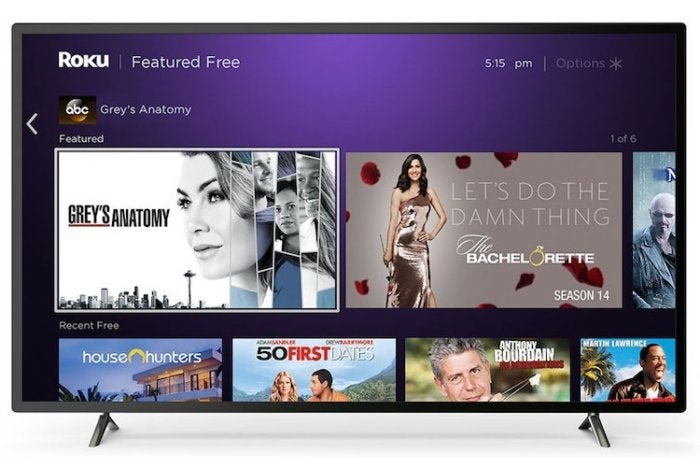 The one area where Roku is squarely behind the competition is in voice control. You can search for titles, actors, directors, and genres, but advanced searches like "Show me Sci-Fi movies from the 70s" or "Show me comedies on Netflix" don't work. Roku also lacks any deep integration with smart speakers for hands-free voice control. While Google Home integration is coming soon, this will only allow for launching apps and basic playback controls. You won't be able to launch content directly, like you can with Google Home and Chromecast. Roku is working on its own ambitious voice assistant and smart speaker platform, but it's been delayed into 2019.
All of this means that Roku isn't the most advanced streaming platform around (that would be Apple TV) or the one with the most forward-thinking ideas about where streaming TV is headed (I'd give that nod to Amazon's Fire TV). It's just a simple way to add a huge collection of streaming apps to your television on the cheap.
The Roku Premiere and Premiere+ further that goal by giving you 4K HDR streaming at previously unthinkable prices. But for practically everyone, only the latter is worth considering.
Best Prices Today: Roku Premiere+ (2018)