It's not printed in big letters on the box, but many of the latest smart home gadgets require a monthly subscription to unlock all their features. It might only be a few dollars a month, but over the life of a product it can easily double the purchase price. I can be particularly onerous if you're paying subscription fees for more than device.
Consider the $199 Ring Video Doorbell 2. Live video is free, but if you want to review what happened earlier, it will cost $30 per year, or an additional $150 over five years. The popular Nest cameras also livestream for free, but you'll only get still images of suspicious activity unless you pay $50 per year for Nest Aware. Over five years that adds $250 to the $200 price tag of a Nest Cam Outdoor.
Buying a smart home device that operates well without a monthly subscription fee could save you a lot of money over the years. Here's our pick of the best smart home gadgets that don't require a monthly subscription to do something useful.
Some of the products do have a subscription tier, but we judge the free option to have enough features to be useful. We aren't including smart home products like smart assistants or robot vacuum cleaners that are subscription-free anyway.
Best subscription-free video doorbell
August Doorbell Cam Pro 2
In a world of subscription doorbells, the second-generation August Doorbell Cam Pro offers 24 hours of video storage before your clips are deleted. So if you don't get to alerts immediately, you still have a whole day to review any recordings.
Detection is by infrared, not the more complex video motion detection, but this video doorbell does a decent job of triggering when it detects movement in front of your door. The field of view isn't the widest, and it sometimes struggles when there is a large difference in contrast between the person at your door and the sky behind them. This isn't ideal, but video doorbells with better images all have subscription charges.
One of the best features is hindsight, which buffers a few seconds of video, so you'll get to see what happened just before the recording was triggered.
Best subscription-free indoor security camera
Arlo Pro 2 (two-pack)
The handy Arlo Pro 2 camera is a breeze to install, and it comes with seven days of cloud recordings for up to five cameras for no charge. That's enough time for you to check out anything that triggers the cameras. If you want to keep the video longer, you can download to a PC or smartphone.
Paid subscription plans start at $3 per camera per month and bring artificial intelligence to bear that can suppress animal movement and alert only on the presenced of humans. The subscription also lets you define motion zones to ignore certain areas, but you can probably get away without these features in the name of saving money.
The Arlo Pro 2 is waterproof and can also be used outdoors, although it lacks a built-in light. Arlo sells an outdoor light that links to the camera, but we prefer the Netatmo Presence (see below) for outdoor use. Do consider the Arlo Pro 2 (or the LTE-based Arlo Go) for outdoor use, however, if you'll use indoor models. That way everything will be in one app.
Best subscription-free outdoor security camera
Netatmo Smart Outdoor Camera
The Netatmo Presence is dominated by a floodlight that produces 1,000 lumens of brightness, equivalent to a 120-watt halogen lamp according to Netatmo. That means it plays well in the daytime and at night, when the motion-triggered light is supplemented by infrared night vision.
The camera isn't as cheap as some of its competitors, but you'll end up paying less over time because there are no subscription fees. Instead of storing video in the cloud, it records to an SD card embedded in the unit itself.
The fixture remains connected to Wi-Fi, allowing for control from Netatmo's security app. You can livestream video from the camera, and you can also access recorded clips directly from the SD card, though the quality of those clips is highly dependent on the uplink speed of your broadband connection.
Best subscription-free smart home system
Samsung SmartThings Hub
Samsung's SmartThings hub does a great job of tying together lots of smart home gadgets thanks to its broad compatibility. The box doesn't look glamorous, but it connects to your router via an ethernet cable, and it has onboard radios for Z-Wave and ZigBee devices (the new version supports Bluetooth, too).
Those protocols cover a broad range of gadgets, including Philips Hue, LIFX, and Sylvania smart bulbs; GE, Leviton, and Lutron lighting controls; Ring video doorbells, Netgear Arlo home security cameras; Ecobee and Honeywell smart thermostats; Kwikset, Schlage, and Yale smart door locks; Bose smart speakers; and lots more.
A smartphone app acts as the control interface, and you can also program routines, such as having your lights come on gradually in the morning to gently wake you up.
Best subscription-free home security system
Ring Alarm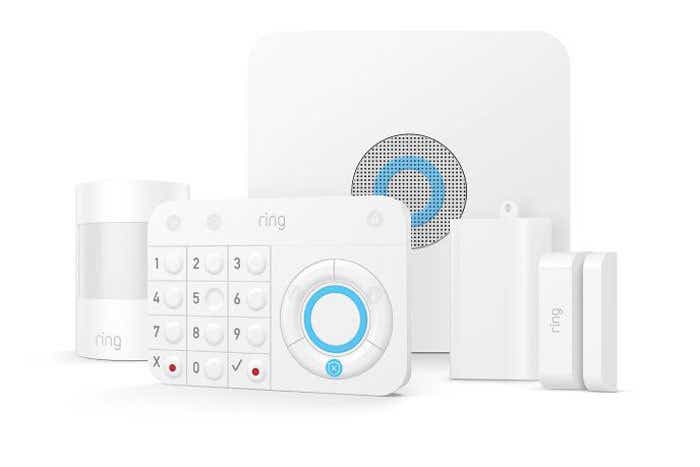 Ring is one of the newest entries into the smart-home alarm sector, but its debut Ring Alarm is impressive. The base station and sensors are cheaper than the competition, and it will trigger, alarm, and send notifications to your phone without a subscription plan.
It's also a breeze to install, so you shouldn't need to pay anyone to install it for you.
If you want professional monitoring that will dispatch the police in the event of a break-in—a service that no company offers for free—Ring charges just $10 per month or $100 per year. And that includes cloud storage for any Ring security cameras and video doorbells you might have.
Best subscription-free home weather station
Ambient Weather WS-2902 Osprey Weather Station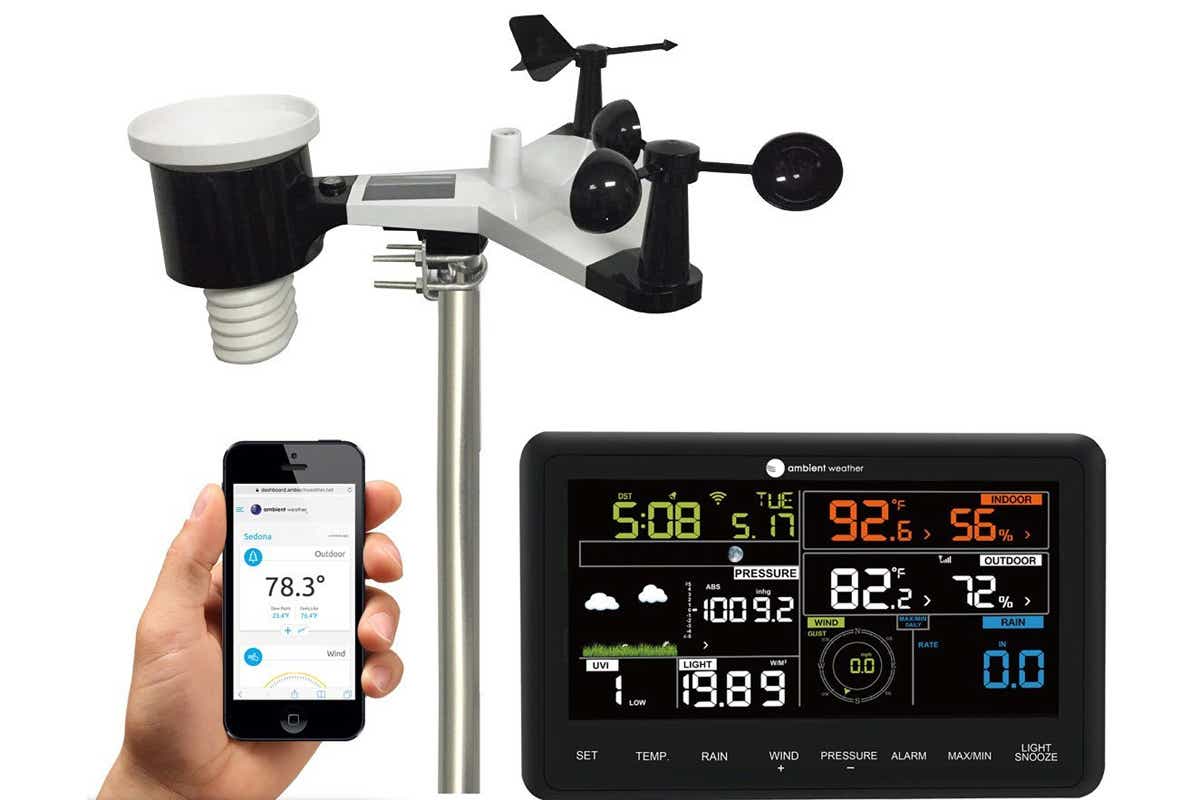 This home weather station costs less than competing weather stations, and we found its sensors performed above our expectations, matching a more expensive competitor and coming close to a nearby National Weather Service station.
The Ambient Weather WS2902 comes with a LCD display unit for inside the house that displays an array of data in different colors. A smartphone app is also available, and it can be hooked up to Amazon Alexa- or Google Assistant-powered smart speakers, as IFTTT, for smart home integration.