At a Glance
Expert's Rating
Pros
Excellent image processing
Plenty bright for HDR
Tight fit and finish
Cons
Color palette suffers from a minor blue shift
Mild, though smooth blooming around bright objects on a dark background
Middling audio performance
Our Verdict
Sony's XBR X900F barely squeaked out 4 stars because of Sony's excellent image processing. But its color palette skews too far blue. And while the 900F is bright, its HDR effect doesn't pop as much as some of the competition.
Price When Reviewed
$1998
I'm always excited to see a new TV from Sony, and this $1800, 65-inch class version of the XBR X900F is no exception. Historically, the company has produced some of the finest sets ever to pass down the pike. In some ways, the X900F is one of them. In other ways, it's not.
Design and specs
The XBR65X900F is a 64.5-inch (65-inch class) TV with an internal tuner, sporting 3840 by 2160p (4K UHD) resolution on a 120Hz panel. It's thin bezeled, handsome, and weighs in at 56 pounds, including stand. Construction is top-notch. While some TVs arriving at the test center these days have a flimsy feel to their construction (including higher-priced brands), the X900F has no gaps, loose seams, or disturbing amounts of flex. It feels solid, as befits a TV in this price range.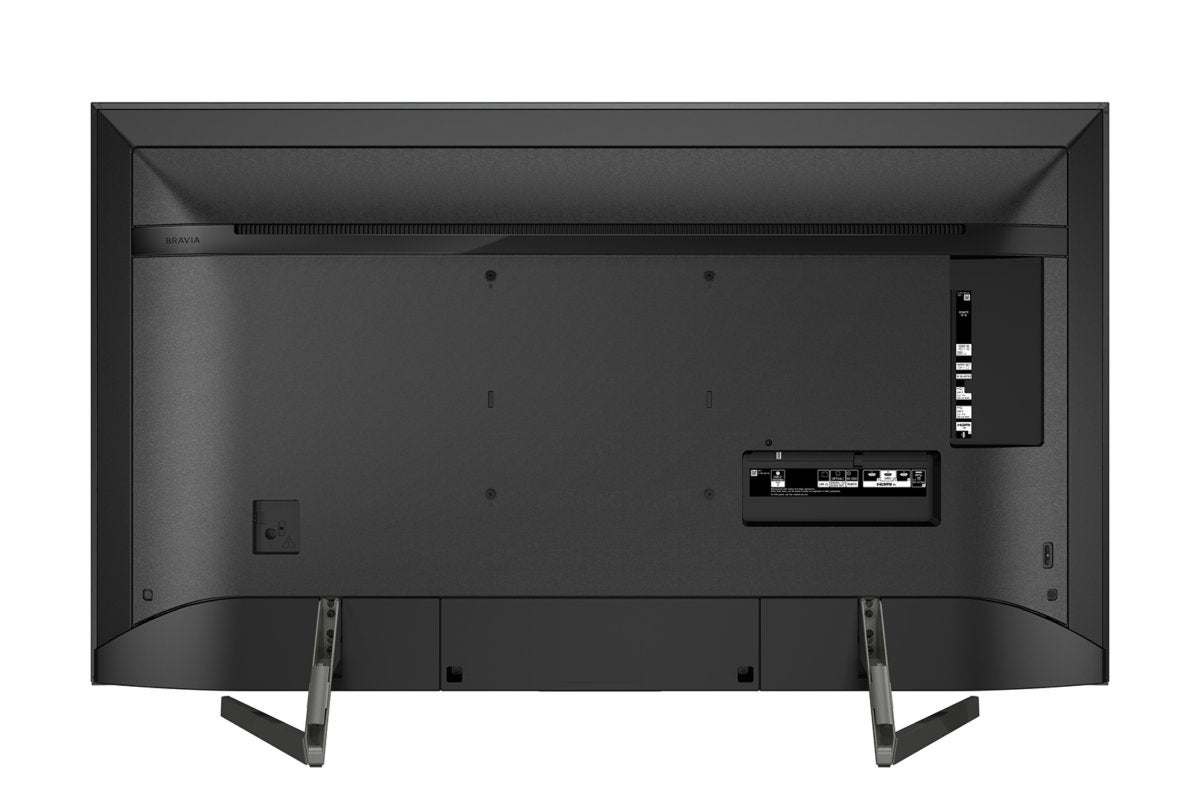 The back of the XBR X900F is home to a typical port selection, including side-facing HDMI and dual USB ports, an IR blaster port, an audio/video input, and a headphone jack. Another cut-out a bit further in hosts 100Mbps ethernet, the coax connection for antennas and cable TV, optical audio output, an RS-232 port for custom remote control, and three more HDMI ports. One of these supports ARC (Audio Channel Return). Wireless connectivity consists of Bluetooth and 802.11ac Wi-Fi.
I'll skip over most of Sony's marketing terms. What they boil down to is that the X900F has a decently powerful processor, quality components, and the company does a lot with them to deliver high-quality video renderings. On the processing front, Sony does better than just about anyone. The display components on the other hand, are lagging a bit behind the other two top vendors.
Interface and remote
Having just reviewed Hisense's H9E Plus, my opinion of Google's Android TV interface has improved quite a bit. Android on the Hisense I can live with. Android on the Sony? Not quite as nice. Sony's version still features a sea of icons that makes navigating a chore, and the stylistic melding of Android and Sony's own pop-up settings menus is slightly awkward. It's all workable, just not as seamless as you what you see from, say, Samsung or Roku TVs. The channel guide, on the other hand, is absolutely stellar—the best in the business.
For me, the X900F's somewhat old-school remote is a mixed bag. I like that it has dedicated transport control buttons, and the integrated microphone for voice control is handy, too. I understand it's universal and trying to replace, among other things, a cable remote. But the layout is busy, and the advertising buttons (Netflix and Google Play) are prominently located and visually distracting.
I also found the the circle of buttons (Apps, Home, Back, etc.) surrounding the four-way cursor-control/enter button too easy to press mistakenly when operating by feel. Hear again, it's workable, but not exactly what I associate with an $1,800 TV.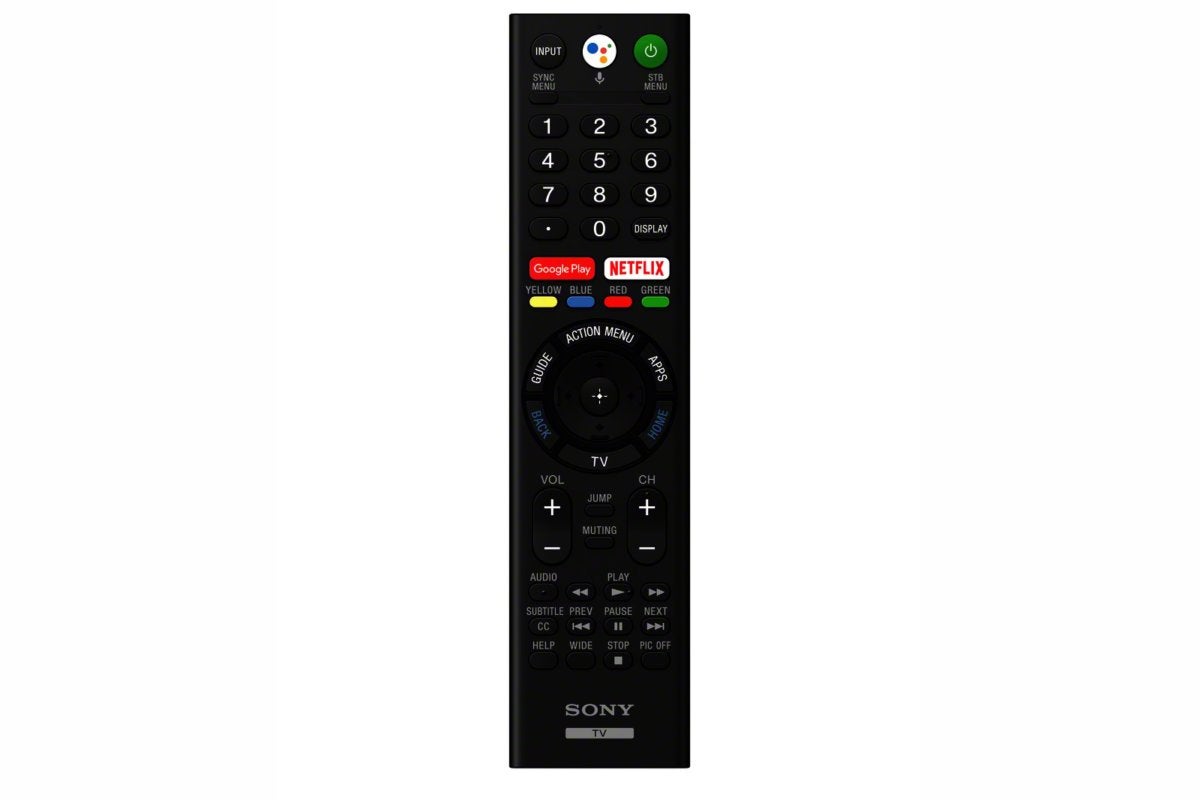 Then again, this is an Android TV, so you have access to all those apps and Google functionality, including Google Assistant. Like the channel guide, that will be a selling point for some.
Performance
The X900F has the best image processing in the TV industry. I've grown so accustomed to moiré, shimmering in detailed pans, jagged text, and backlighting blockiness found in other TVs that the absence of such things on the X900F is a real treat. Motion is also quite smooth when you increase the judder reduction, and the loss of detail is minimal. Believe it or not, there are Hollywood purists who want judder reduction removed from TVs. Take a hike, I say.
The X900F is capable of generating quite a bit of brightness for use in HDR: 990 nits was my highest reading with about 25-percent screen coverage white on black, though 770 nits was more the norm. HDR10 titles popped quite nicely, although getting HDR popping pretty much required turning on Sony's Xtended Dynamic Range (XDR) feature, at which point the X900F bleeds a lot of light. That is, there's quite a bit of "blooming" around bright objects on a dark background. In some cases, and from some angles, you could see bleed a foot or more from the bright object.
This is the conundrum with the X900F and many LED-backlit LCD TVs: You can have brilliant brights or decent black, but not both. With XDR disengaged, the X900F's black is much better than most TVs, so standard dynamic material looks rich. The light sabers just won't pop.
Sony wouldn't tell me how many zones are in the backlighting array, but given what I saw, there are a fair number. I don't know why vendors such as Sony and Samsung won't reveal that spec. Kudos to the companies that do.
Mentioned in this article
Oppo UDP-203 4K Ultra HD Blu-ray disc player
Price When Reviewed:
$549
The X900F supports Dolby Vision, but it took a firmware update to our standard Dolby Vision player (an Oppo UDP-203 4K UHD Blu-ray player, forcing its HDR setting to Dolby Vision), as well as setting the X900F's second and third HDMI inputs to "Enhanced Mode" (10-bit) before handshaking would commence. In the end, it looked pretty darn good with XDR enabled. Not so much with it off. Yes, the conundrum.
The X900F's other weakness, albeit a minor one, is color acuity. The overall palette is fine in practical terms, but reds skew slightly orange, and greens ever so slightly to lime. Other sets I've seen recently, such as the Samsung QLEDs and even the much more affordable TCL 55R617, Vizio P-Series, and Hisense H9E Plus, produce more accurate reds and greens.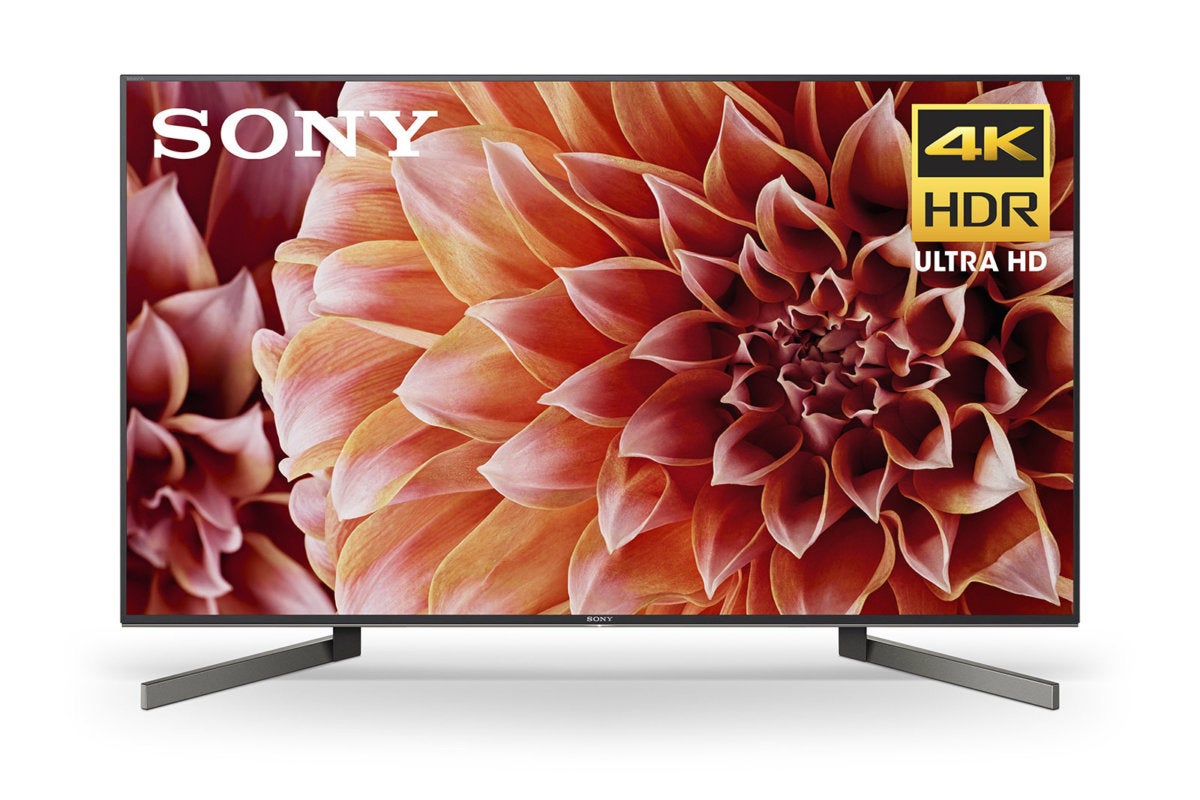 Sound from the X900F's down-firing speakers is—middling. There's plenty of volume, but it's a bit lacking in clarity; i.e., there's not a lot of treble. I was hoping this series would acquire the planar driver technology Sony employs to great success on its OLEDs, but perhaps the layered construction of LED-backlit LCD TVs makes them less suitable. In any event, you'll be able to live with its audio performance until you connect it to something better.
Mentioned in this article
Sony Bravia A1E-series 4K UHD OLED TV (65-inch class, model XBR65A1E)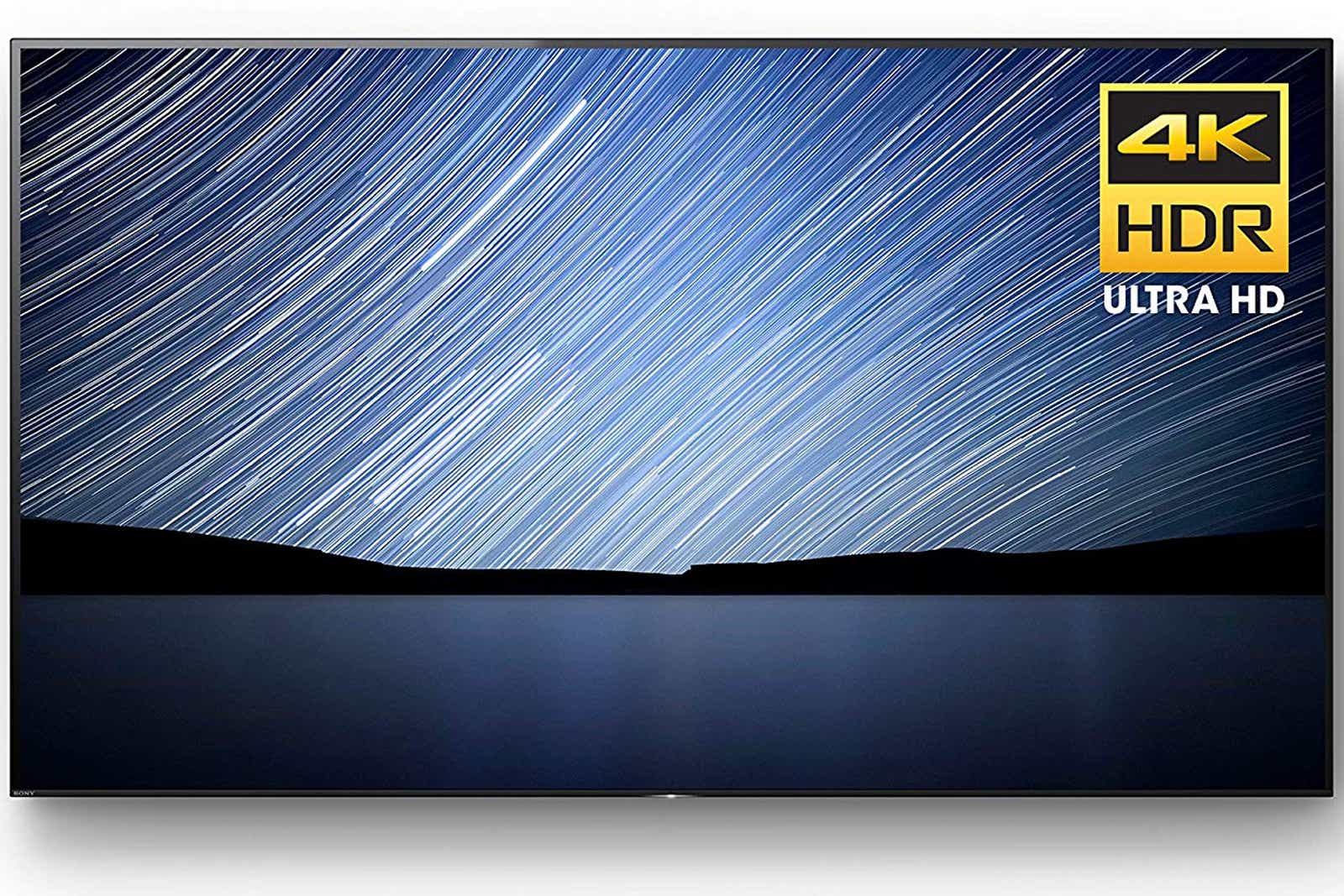 Sony's superior image processing, applied sparingly, generally makes up for its ever so slightly skewed color palette. There's not a lot of material that will noticeably suffer from the light-bleed issue, so I also consider it a relatively minor deal. That said, I took to turning off XDR whenever possible.
Conclusion
Not having to deal with picture artifacts such as moiré, jaggies, and the like is a huge plus for the X900F. And despite my acuity and bleed complaints, its picture quality with the vast majority of material is well within the ballpark when compared to LCDs from Samsung and LG.
Bottom line: The X900F is absolutely one of the models you must compare if you're purchasing a TV in this price range.