At a Glance
Expert's Rating
Pros
Great price considering the power
Customizable LCD makes key commands easier to find
Support for 23 favorite channels
Cons
A bit awkward in the hand
Extremely tiny screen limits flexibility
Our Verdict
Arguably the most powerful all-in-one infrared remote on the market.
Best Prices Today: Logitech Harmony 665
Logitech's Harmony 665 is a classically-styled, monolithic remote that keeps costs down by dropping a number of features that only real power users need.
The 665 stands on its own, so no Logitech Harmony Hub is required for it to operate (unlike Logitech's Harmony Companion and Harmony Elite models). Despite that limitation, it is surprisingly capable, supporting the same multi-step actions that the higher-end Harmony remotes offer, plus programmable control for up to 10 devices. (That's two more devices than the Harmony Companion, by the way.) Two AA batteries provide the power for the system.
The setup
To set up the remote, you'll need to jump through many of the same hoops as with the Hub-based remotes in the Harmony line. Setup is done exclusively through Logitech's MyHarmony Windows desktop app. There's no mobile app for the 665, nor is there a wireless syncing feature, so note that you'll need a USB cable on hand if you want to make any changes to your setup. Good news for remote junkies, though: You can copy the setup for the remote from another Harmony remote in your collection, all through a couple of clicks in MyHarmony.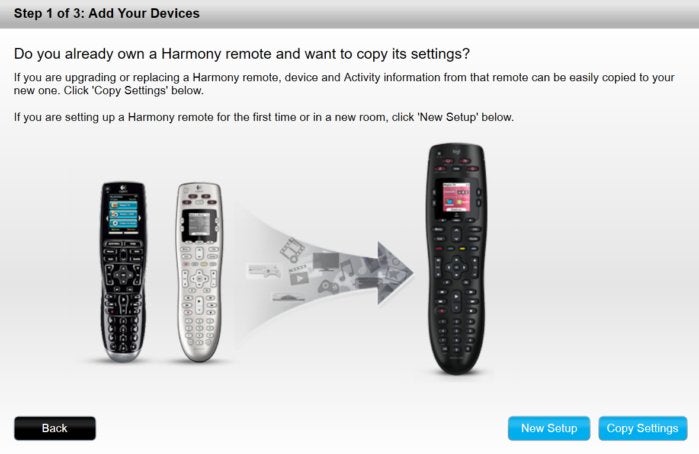 There's a lot going on with this remote. It is absolutely packed with buttons, each programmable based on which device you are controlling, and includes a tiny inch-square screen (not a touchscreen) that extends functions even more. This screen is particularly handy, because if you're especially fond of programming shortcuts, there's no way you'll remember what button you assigned to which command. The little screen lets you see the name of each command in text, next to one of the four adjacent buttons, which greatly simplifies navigation. The remote is also fully backlit, which is always handy.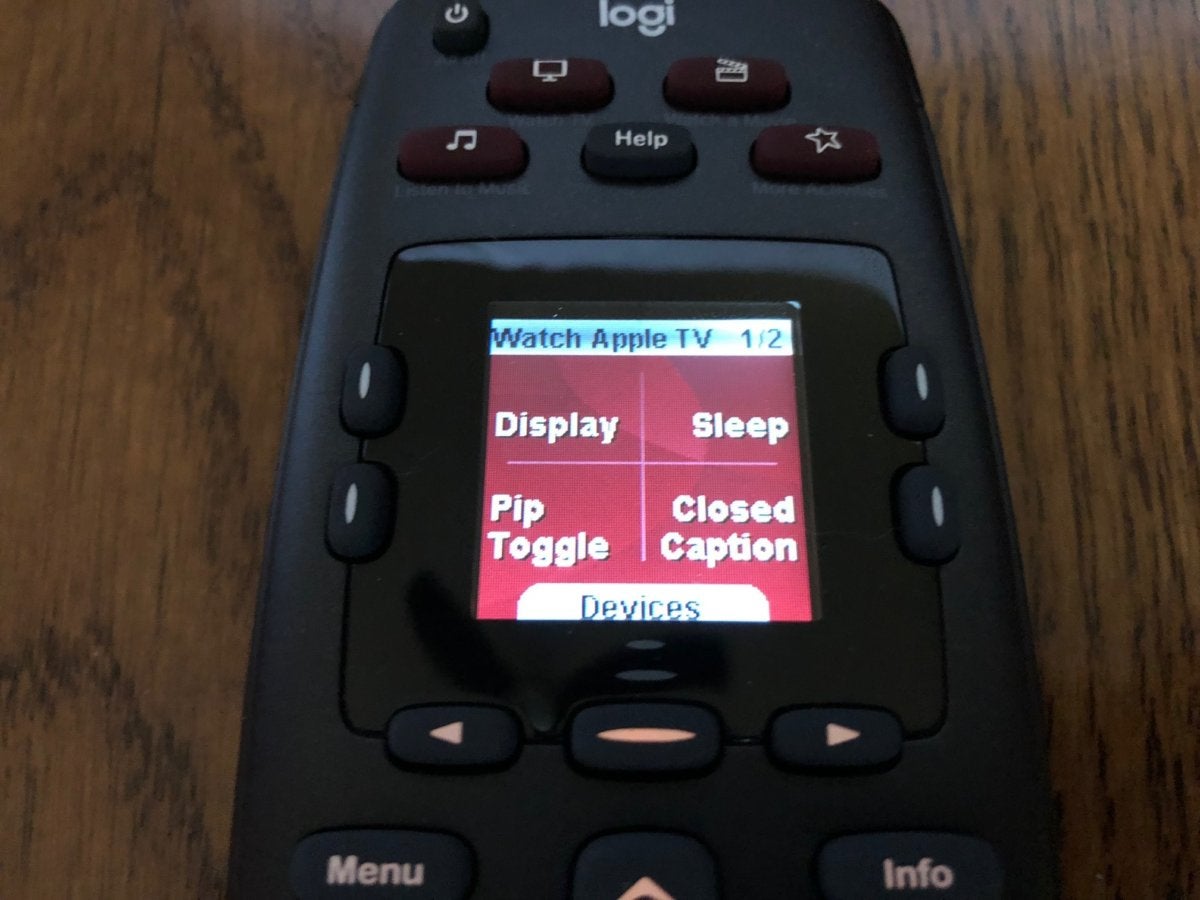 All of that however comes at the expensive of ergonomics and usability. It's so large and awkward in the palm that I found it was often easier to use two hands to reach certain buttons.
Bottom line
That aside, the Harmony 665 is a reasonably intuitive remote that packs a lot of power into its plastic case. Considering it is readily available for $50—sometimes even less—it's also a great value.
Best Prices Today: Logitech Harmony 665