At a Glance
Expert's Rating
Pros
Extremely affordable
Good overall design and button placement
Cons
Single "action" program will be limiting for some users
Only five favorite channels are programmable
No backlight
Our Verdict
Though it's marketed as an entry-level remote, the Harmony 335 has an exceptional feature set.
Best Prices Today: Logitech Harmony 350
Compared to higher-end Elite and Companion remotes in the Harmony line, the Harmony 350 can come across as decidedly simplistic. For less than $40 (at least on Amazon and Best BuyRemove non-product link), you aren't getting the works, naturally. But what you are getting is more than enough to recommend it as an alternative to any bottom-shelf replacement remote, or as a standard bearer for less complex environments.
That's not to say the Harmony 350 can't handle a complex setup. With support for eight devices and the full range of (infrared) equipment that other Harmony remotes support, the 350 will cover a wide range of gear configurations. It's a standalone remote that only supports infrared devices—and won't interface with your smart home—and it lacks some the Harmony 665's more helpful features (including the programmable display and a backlight), dollar for dollar it's still a solid buy.
The setup
The Harmony 350 is set up in the same way as the 665, via Logitech's MyHarmony app, which must be installed on your PC. (There's no mobile app here.) After you make configuration changes in the app, you sync the remote through a wired USB connection. I had a bit of trouble getting the 350 to sync—more than I had with any of the other Harmony remotes—but eventually got everything working just fine.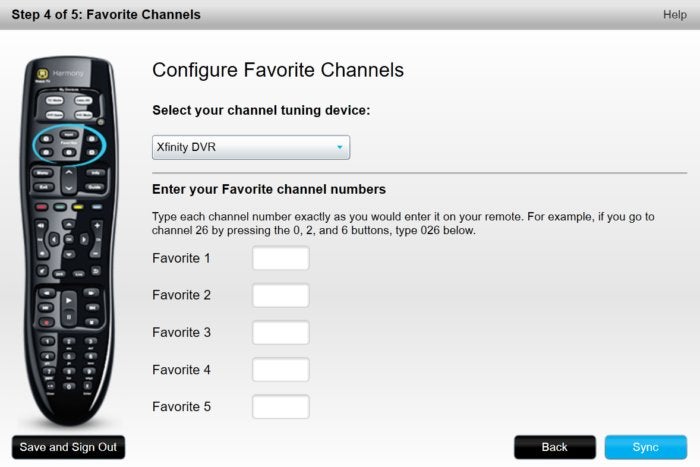 While other Harmony remotes support a multitude of "actions"—multistep functions that can route commands to several devices at once—the Harmony 350 supports only one. It's labeled "Watch TV" at the top of the remote. Functionally it operates like a master power button—though you can of course program it to turn on your Xbox or fire up the DVD player instead. If you want to do anything else, you'll need to use one of the four buttons in the "My Devices" panel directly below that. Again, these are pre-labeled but can be assigned to whatever you want. In keeping with most of the Harmony gear, each button can do double-duty by being programmed with a short-press or a long-press. The five channel favorite buttons, however, can only be assigned to a single TV channel. That may be a limiting number for some heavy TV watchers.
The 350 fits well in the hand and is more comfortable in regular use than the unbalanced 665, at least if you know what buttons you need. That shouldn't be hard, though, as frequently used commands are well positioned and easy to find.
Mentioned in this article
Logitech Harmony 665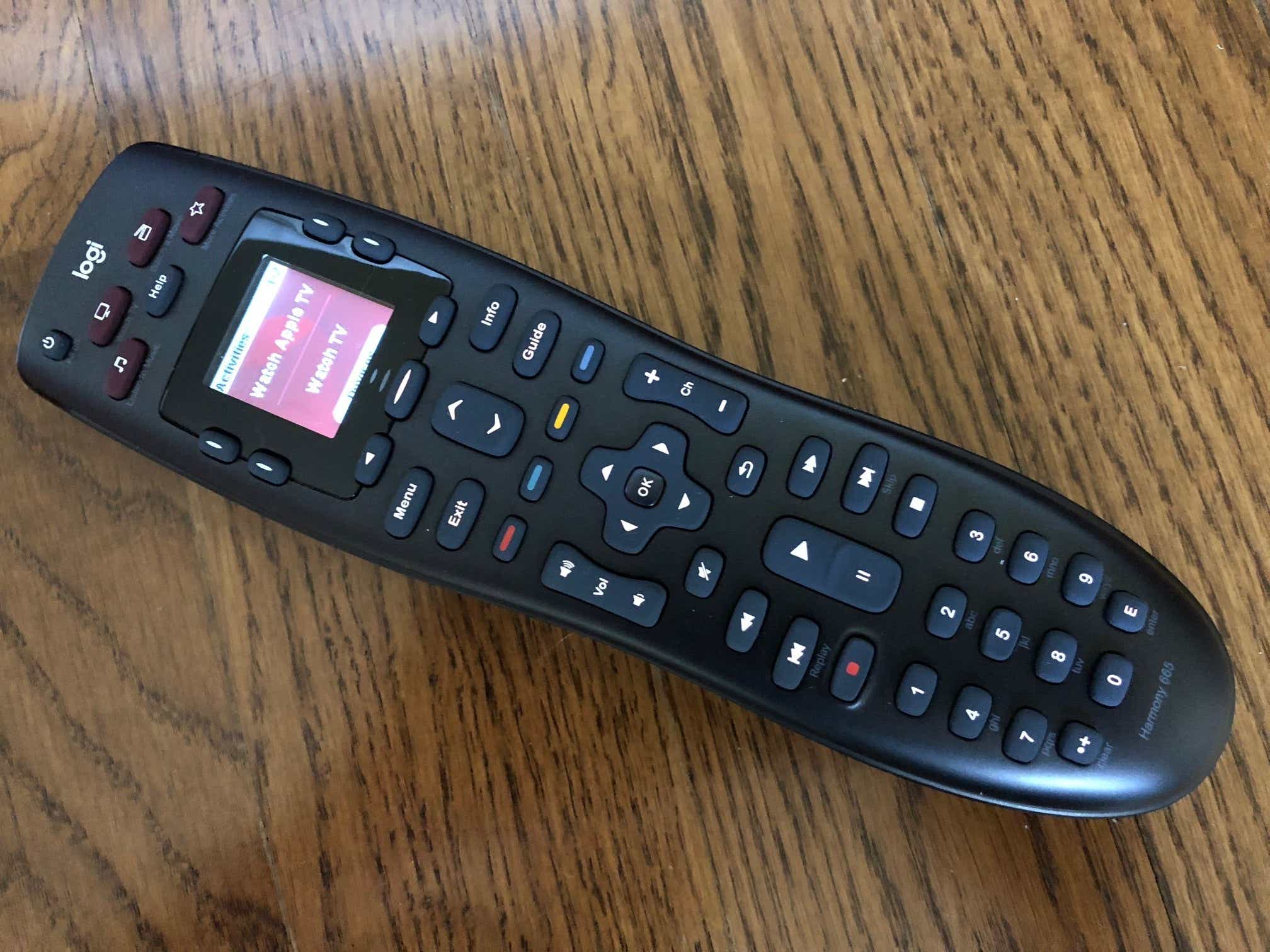 Price When Reviewed:
$69.99
Bottom line
All told, for less than $40 street price, the Harmony 350 stands as an excellent value in this field. That said, for barely $10 more, you can get the significantly more capable Harmony 665, an upgrade that is easily worth the extra outlay no matter what kind of user you are.
Best Prices Today: Logitech Harmony 350