A couple years ago, I took advantage of an antenna deal that seemed too good to be true: A brand I'd never heard of, called 1byone, was selling flat-panel antennas with an advertised 35-mile range for $18. That was about half the price of what bigger brands like Mohu and Winegard were charging, and Amazon's user reviews looked positive, so I took a gamble and ordered a pair.
My story has a happy ending. The two antennas have served me well for both personal use and product reviews, with no issues picking up all the free broadcast stations I care about. But since my purchase, even more no-name brands have emerged, advertising the same or greater mile ranges for even less than what I paid. I've always wondered how these cheap flat-panel antennas really compare to the mainstream brands.
To find out, I asked antenna makers and other experts a simple question: What's the difference between cheaper and pricier flat-panel antennas, given the same advertised mile range? Here's how they responded:
Signal quality
One refrain from the big antenna brands is that their products are better at reducing interference.
Antennas Direct CEO Richard Schneider says his company holds numerous patents on the design of its flat-panel antenna elements, which are designed to reject the out-of-band and off-axis signals that can cause interference.
"Most of the flat panels on the market are sourced from a catalog in China and have little if any R&D behind them," Schneider said via email.
Mentioned in this article
Mohu ReLeaf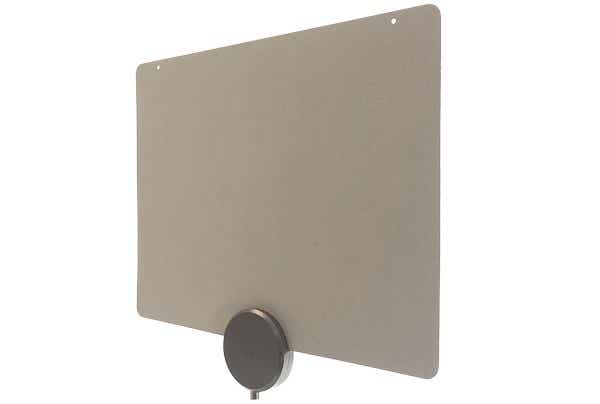 Price When Reviewed:
$49.99
I heard a similar claim from Mohu spokeswoman Emma Brothers, who pointed to the company's coaxial cable shielding and a "proven" antenna pattern. "Even our unamplified antennas, such as ReLeaf, continue to outperform competitors, including cheaper models with the same advertised range," Brothers said via email.
Those answers are obviously biased, but Nuvyyo CEO Grant Hall, who founded the company that behind the Tablo line of over-the-air DVRs, acknowledged that sticking with a name brand can yield some performance gains.
"The materials used (like RG6 vs. RG59 coax) and engineering tolerances in more-expensive antennas," Hall said via email, "should ensure a more consistent experience for those living further away from broadcast towers and for those with more advanced reception requirements. For example, quality antennas with built-in amplifiers will often also include filtering for LTE interference and other signal impediments."
Pricier antennas might have benefits that extend beyond performance, such as longer and more flexible coaxial cables that you can run discretely from your TV to a nearby window. (That said, the aforementioned 1yone antenna I ordered came with a 20-foot cable that's slim and flexible.) Big brands such as Mohu, Winegard, and Antennas Direct also provide domestic tech support by phone, so you can talk to a real person for advice on your antenna setup.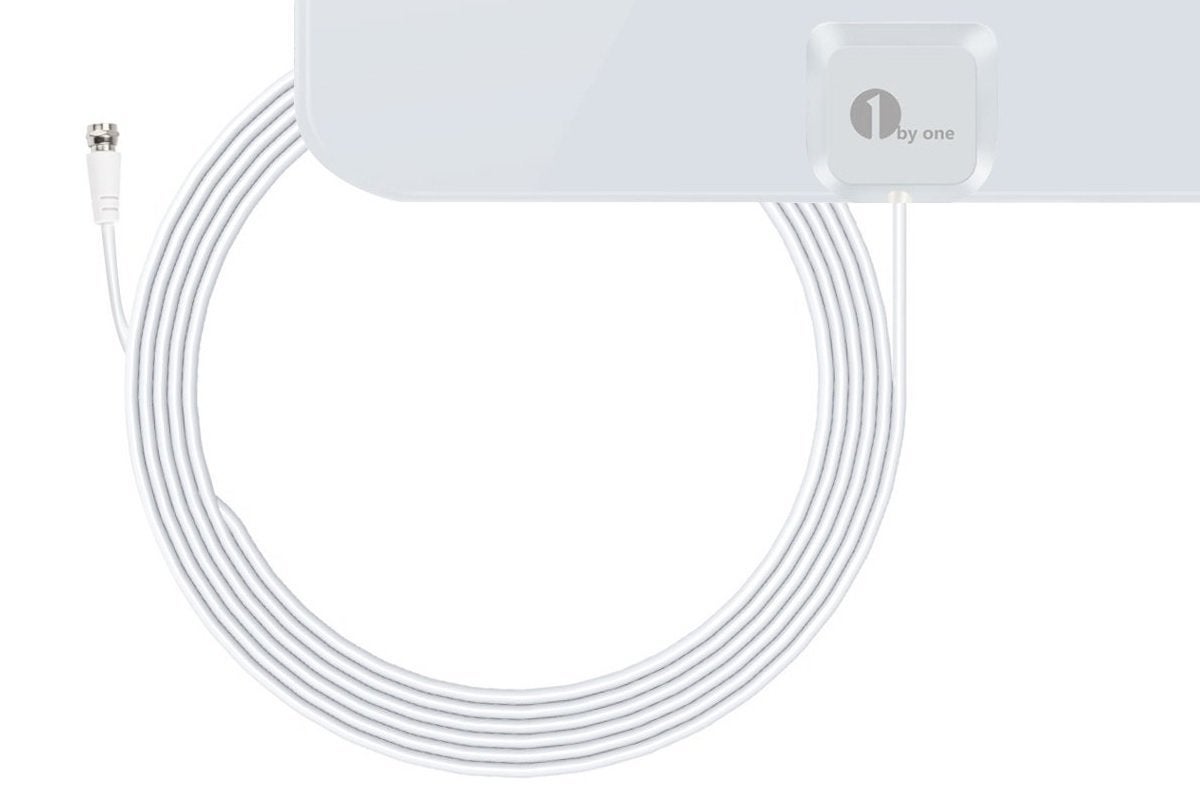 Truth in advertising
Established brands are also more likely to be honest about the capabilities of their products.
Schneider, for instance, bemoaned many vendors mile-range claims as "snake oil," noting that there are no independent agencies to ensure that vendors aren't exaggerating based on ideal conditions. This isn't just true of flat-panel antennas, but of attic and outdoor antennas as well. Some vendors, for example, claim that their outdoor antennas can get a signal from 150 miles away, more than twice what major vendors like Winegard advertise for their most powerful antennas.
"Take all the range claims with a huge grain of salt," Schneider said via email.
Range isn't the only way unscrupulous vendors try to mislead cord-cutters. I've found companies that advertise ESPN and Fox Business in their marketing materials, when both require a pay-TV subscription. Other vendors advertise 4K video, which only a small number of markets have started testing as part of the ATSC 3.0 standard. (This standard will itself require new tuners, which aren't even on the consumer market yet.)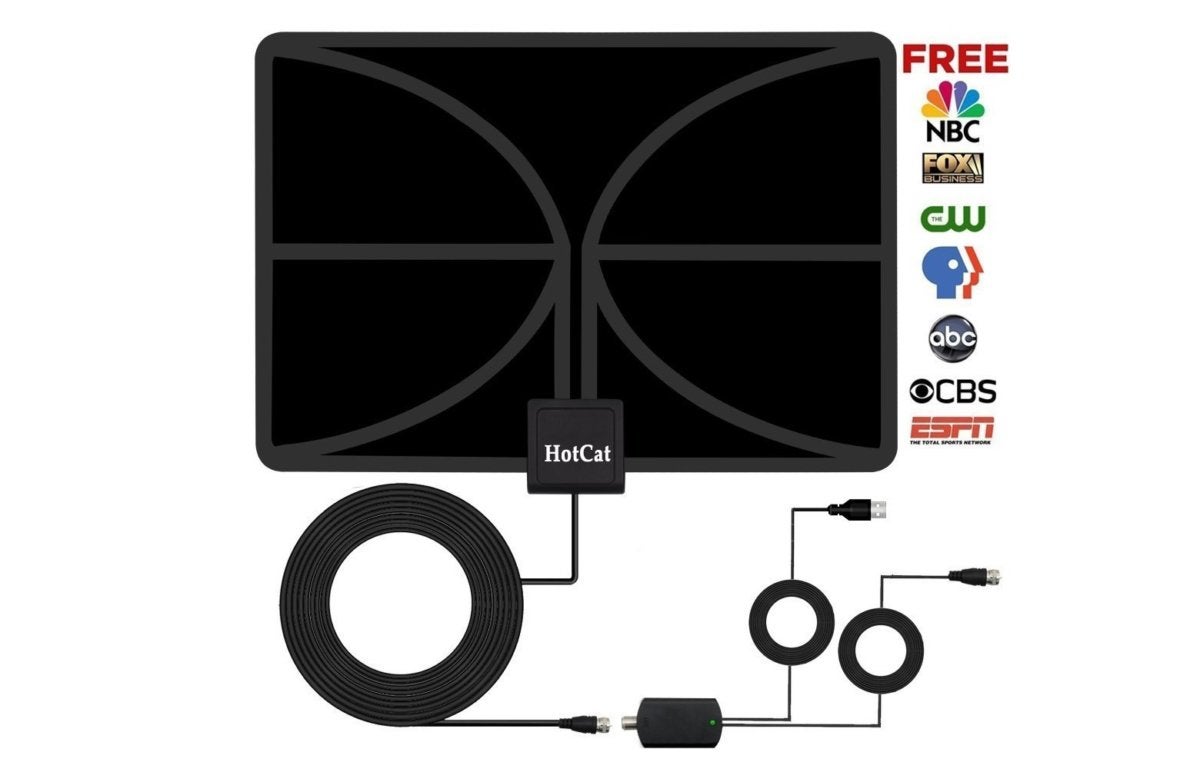 "We've found that 'quality' antenna manufacturers tend to avoid some of the more dubious marketing claims that we've seen on some of the cheaper knock-offs," Nuvyyo's Grant Hall says.
How much does it matter?
Knowing all that, why was I able to achieve such success with my off-brand antenna? The reality is that even a cheap model from an unknown vendor can serve you well under the right conditions and with the proper placement. If you live close to broadcast towers and don't have any major sources of interference in the way, you might even be able to get by with just a paper clip and a coathanger. (The website TVFool has an excellent tool for looking up nearby channels based on your location, and my colleague Martyn Williams has written an in-depth guide on interpreting the results.)
On the other end of the spectrum (oh yes, pun intended), you might need more than just a basic flat panel antenna to deal with troublesome reception, regardless of mileage claims. Additional tools such as an amplifier, attenuator, or an LTE filter can help you get a strong, clean signal. Channel Master even offers an antenna that can cycle through different virtual antenna patterns to find the best reception. And if all that fails, you'll likely have to brave the elements with an outdoor antenna.
Ultimately, the only way to know for sure what you need is to start trying things out yourself, which is why Nuvyyo recommends that cord-cutters buy a few antennas at various price ranges, and keep the one that works best. (To that end, Amazon offers a 30-day return policy on all products.)
"There is no 'right' antenna for everyone," Hall says, "and no minimum price point we think people should spend."
In other words, while my gamble on a cheap flat-panel antenna paid off, that necessarily doesn't mean yours will too.
Sign up for Jared's Cord Cutter Weekly newsletter to get this column and other cord-cutting news, insights, and deals delivered to your inbox.