Like Netflix, Amazon launched its first original series in 2013 and though its sheer volume of content hasn't quite kept up, the quality of programming has. The service features popular award winners, unsung gems, niche attractions, and even some guilty pleasures. There's a lot of content to sort through, so we took the time to do it for you. Here's a quick primer, hopefully offering a few good places to jump in and start streaming.
10. Transparent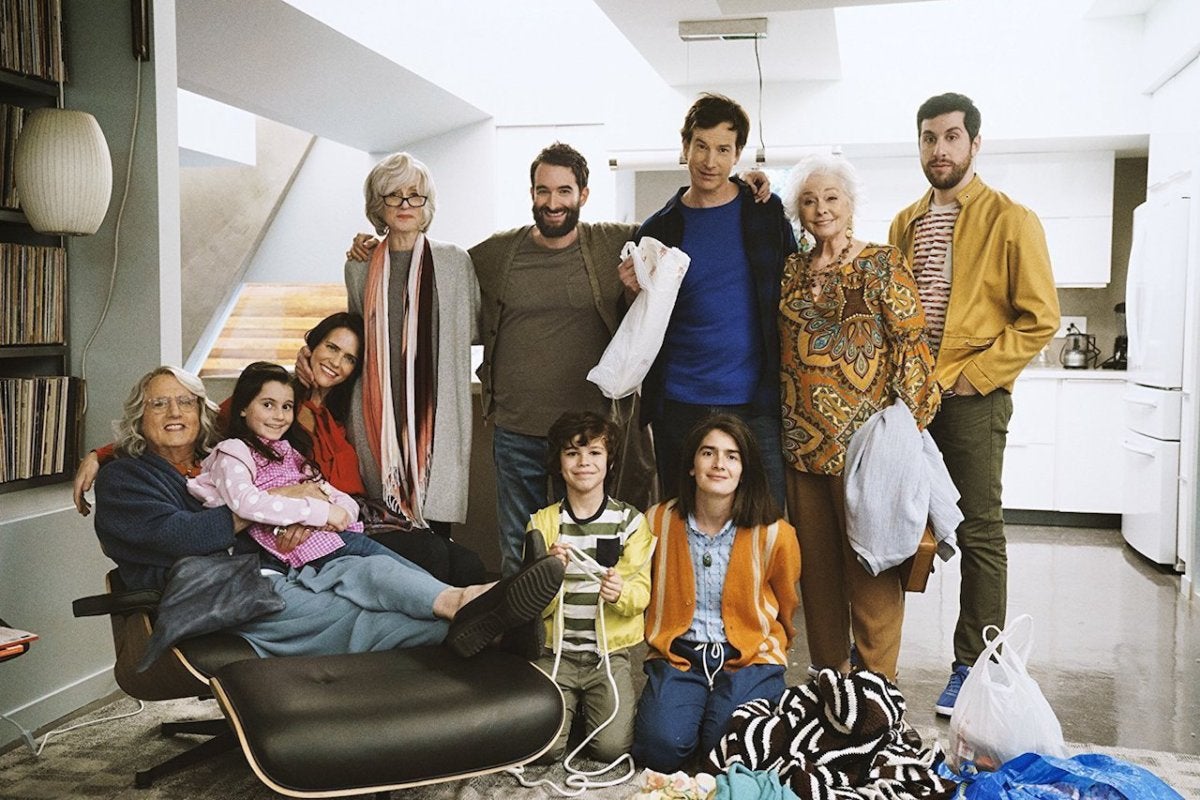 This one is a bit troublesome, given that star Jeffrey Tambor was accused of several counts of sexual misconduct and eventually left the show. It will be up to each viewer to decide if the good work done by many hands on this show is still worth watching. If you choose yes, then Transparent is a funny, touching, and groundbreaking show, worthy of its boatload of awards. It centers around Maura Pfefferman (Tambor), a retired college professor who begins identifying as a woman, wearing a dress and wig. His three grown children, Sarah (Amy Landecker), Josh (Jay Duplass), and Ali (Gaby Hoffmann), all have their own problems—often concerning sex and romance—as they begin to deal with their father's new reality. Judith Light adds warmth and humor as the brood's very Jewish mom.
Amazon Fire TV Cube (first generation)
Price When Reviewed:
$119.99
Creator Jill Soloway gives the show a lived-in look, with roving cameras that elevate it well past a standard sitcom. Whether it continues to be watched, or is already a product of its time, the four seasons of this show have done much to demystify what it means to be transgender.
9. Jean-Claude Van Johnson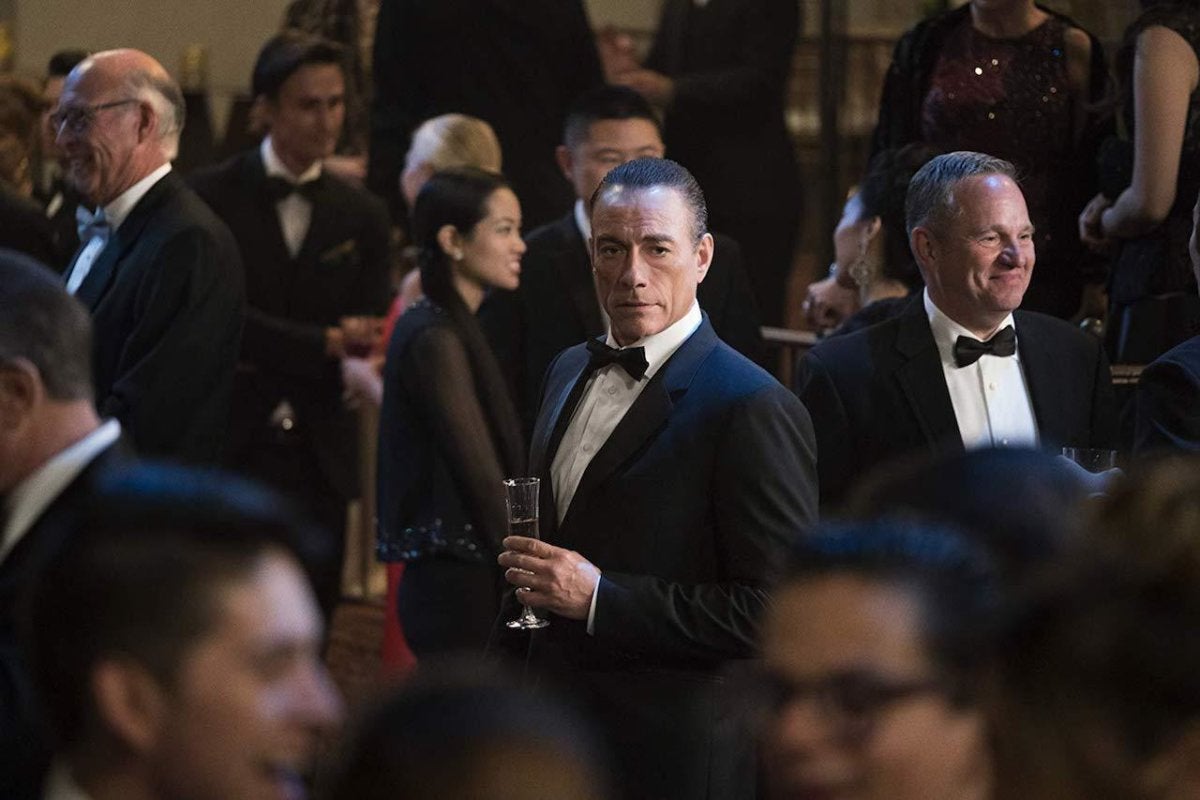 Perhaps a guilty pleasure, or perhaps some kind of absurdist, meta-masterpiece, Jean-Claude Van Johnson only works if you know and enjoy—either literally or ironically—the works of action star and martial artist Jean-Claude Van Damme. Taking a cue from the great 2008 film JCVD, in which Van Damme played himself, this show introduces the star as older and perhaps not as famous as he once was. When he runs into a lost love (Kat Foster), he decides to re-ignite his old career, not just as a movie star, but as a secret spy, traveling to various locations for movie shoots, and then performing real-life dangerous tasks in-between takes.
Moises Arias is hilarious as Luis, the pint-sized, stoic makeup artist who also doubles as a badass agent, and Phylicia Rashad is terrific as JCVD's agent (both for films and for spy work). Sadly, the show was not renewed for a second season, and six, half-hour episodes are all there is, but the show packs a lot into that time. Screenwriter David Callaham (The Expendables) created the show, and Peter Atencio (Keanu) directs all six episodes.
8. The Man in the High Castle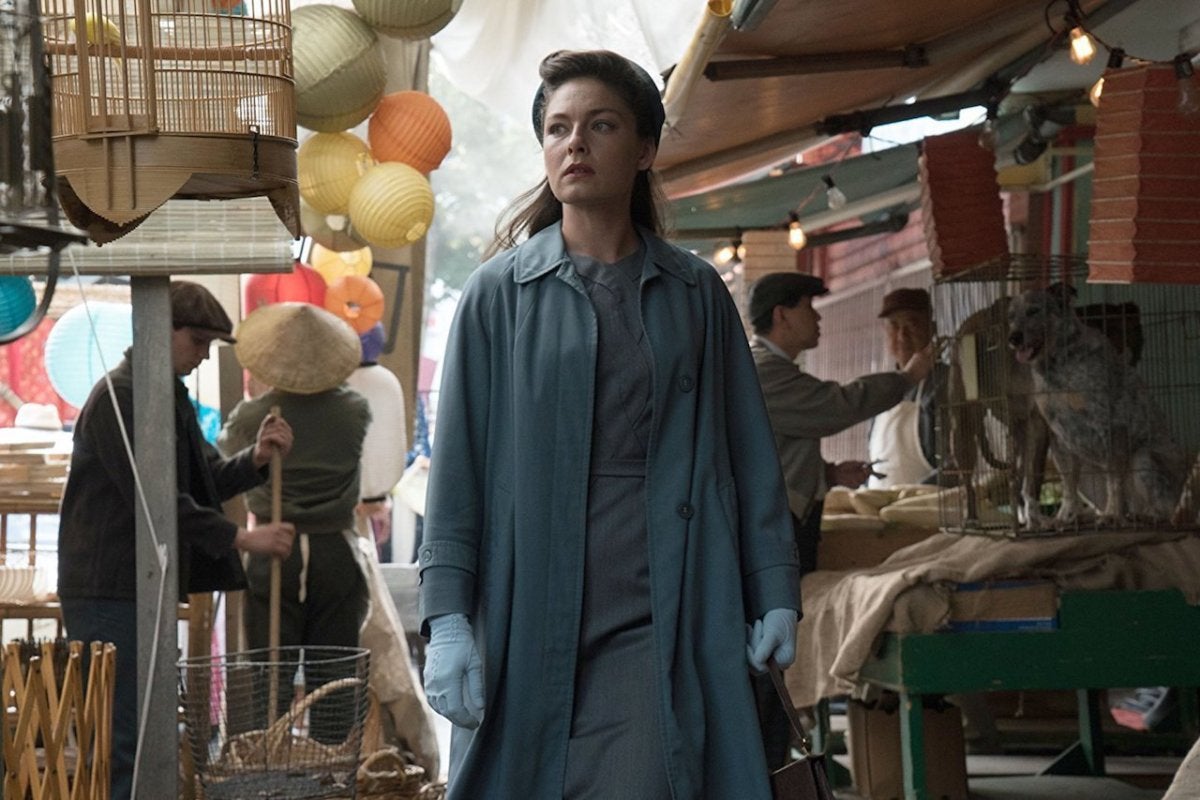 Like Hulu's The Handmaid's Tale, this one has become shockingly timely and yet can be quite punishing, like watching the news. But The Man in the High Castle, based on a novel by Philip K. Dick, is also quite a bit more. It's set in 1962, in an alternate reality wherein the U.S. has lost WWII, and the Third Reich and the Japanese control both of America's coasts. A resistance exists that involves collecting strange films that depict the U.S. winning the war Covert spies smuggle these films back and forth, while the bad guys try to catch them.
Roku Streaming Stick (2017)
Price When Reviewed:
$49.99
Juliana Crain (Alexa Davalos) winds up taking the place of her half-sister smuggling one such film. She meets Joe (Luke Kleintank), who seems nice, but could also be a Nazi. Meanwhile her boyfriend Frank (Rupert Evans) finds himself in hot water because of his connection to her, and his own hidden Jewishness. Created by Frank Spotnitz, a producer on The X-Files, this one runs deep and has many facets, but don't miss the first season's whopper of a final shot. Rufus Sewell co-stars as a high-ranking Nazi, DJ Qualls is Frank's best friend, and Cary-Hiroyuki Tagawa is excellent as a Japanese trade minister whose motives are a mystery. (Seasons one and two are available now, with the third season coming in October.)
7. Bosch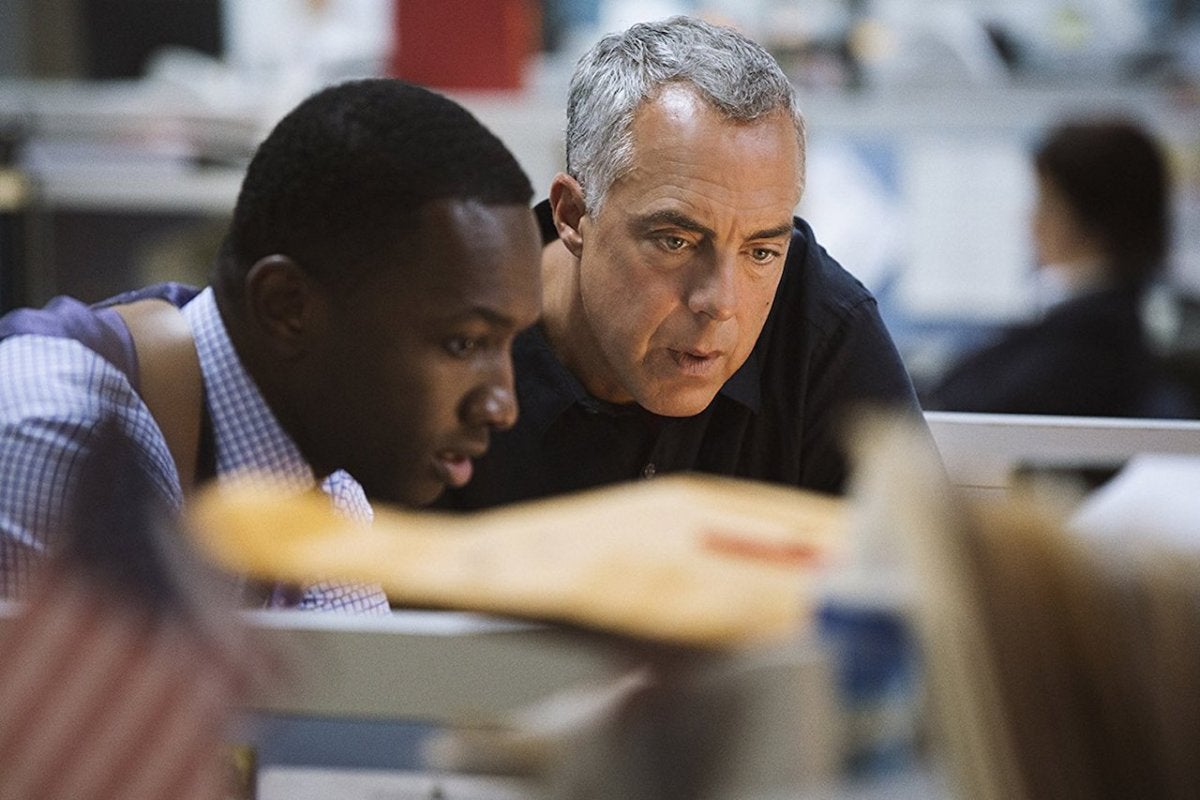 Based on a series of novels by bestselling author Michael Connelly, and starring Connelly's most popular character, Bosch is a rock-solid police procedural whose clever casting effectively mirrors the characters on the page. Over four seasons (and counting), Titus Welliver delivers a consistently great performance as LAPD detective Harry Bosch, a war veteran who came into some cash after serving as a consultant on a Hollywood movie. Bosch lives in a fancy home, but still heads to work each day. A stickler for the rules, he's something of an outsider among his colleagues. Yet he begins the series in doubt, after having been involved in an incident with a potentially armed suspect. Nuanced, likable, and wry, Bosch could be one of the all-time great TV cops.
The worthy cast also includes Jamie Hector as Harry's partner, Amy Aquino as Harry's lieutenant, and Jeri Ryan (from Star Trek: Voyager) as an ex-porn star. Small-screen veterans Ernest R. Dickerson (The Wire, The Walking Dead) and Tim Hunter (Twin Peaks, Mad Men) are among the show's directors.
6. Mozart in the Jungle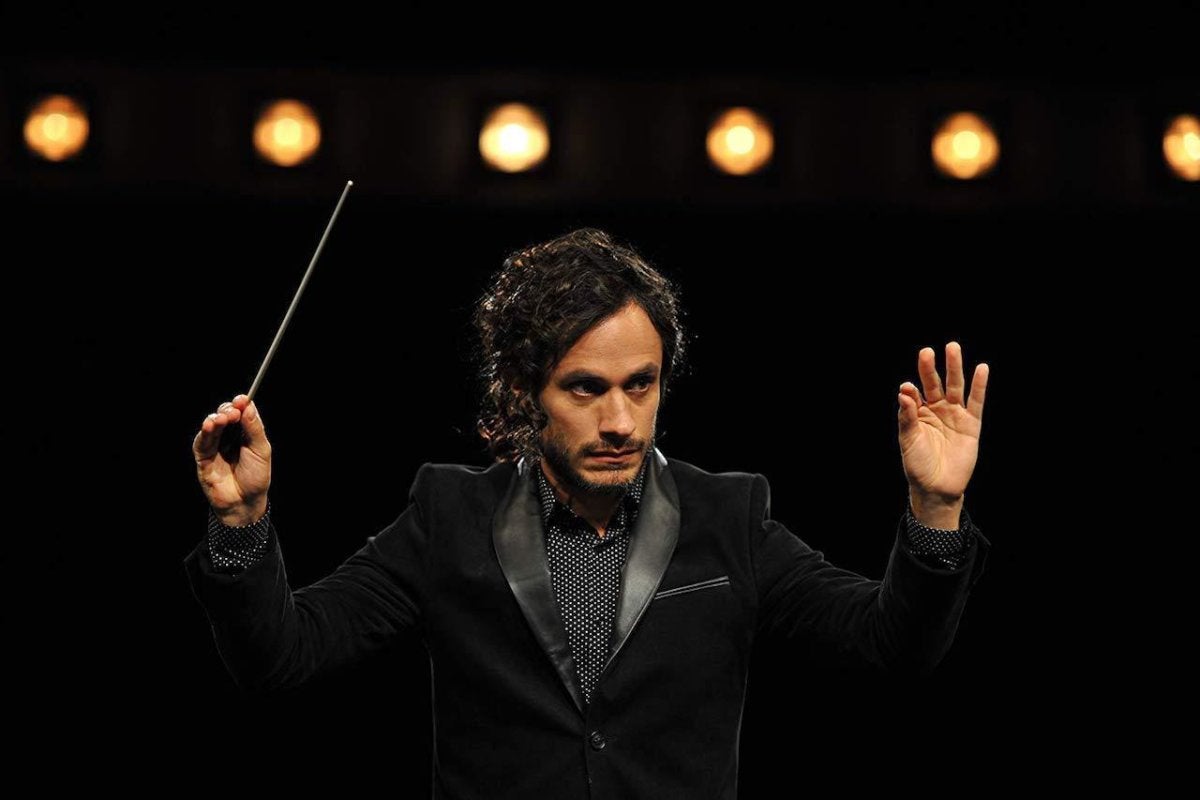 Gael Garcia Bernal is magnificent as Rodrigo De Souza, the impetuous, artsy, but ultra-cool new conductor of the New York Symphony. He has replaced the retiring Thomas Pembridge (an equally great Malcolm McDowell), who remains on as "conductor emeritus." The main character is arguably Hailey Rutledge (Lola Kirke), an oboist who dreams of playing with the symphony, but winds up as a personal assistant to Rodrigo, fetching yerba mate tea for him. Bernadette Peters also stars as the president of the symphony, and Saffron Burrows is the libidinous star cellist.
Amazon Fire TV Stick with Alexa Voice Remote (2016)
Price When Reviewed:
$39.99
Co-created by Jason Schwartzman (who occasionally appears as podcaster "B. Sharpe"), Roman Coppola, Alex Timbers, and Paul Weitz, Mozart in the Jungle—which is based on a novel by Blair Tindall—nicely exists in the world of classical music without seeming too esoteric or brainy. It balances moments of humor with its soapier moments, and with each episode running a half-hour, it's a breeze to watch. This one lasted four whole seasons, with 40 episodes to binge.
5. Red Oaks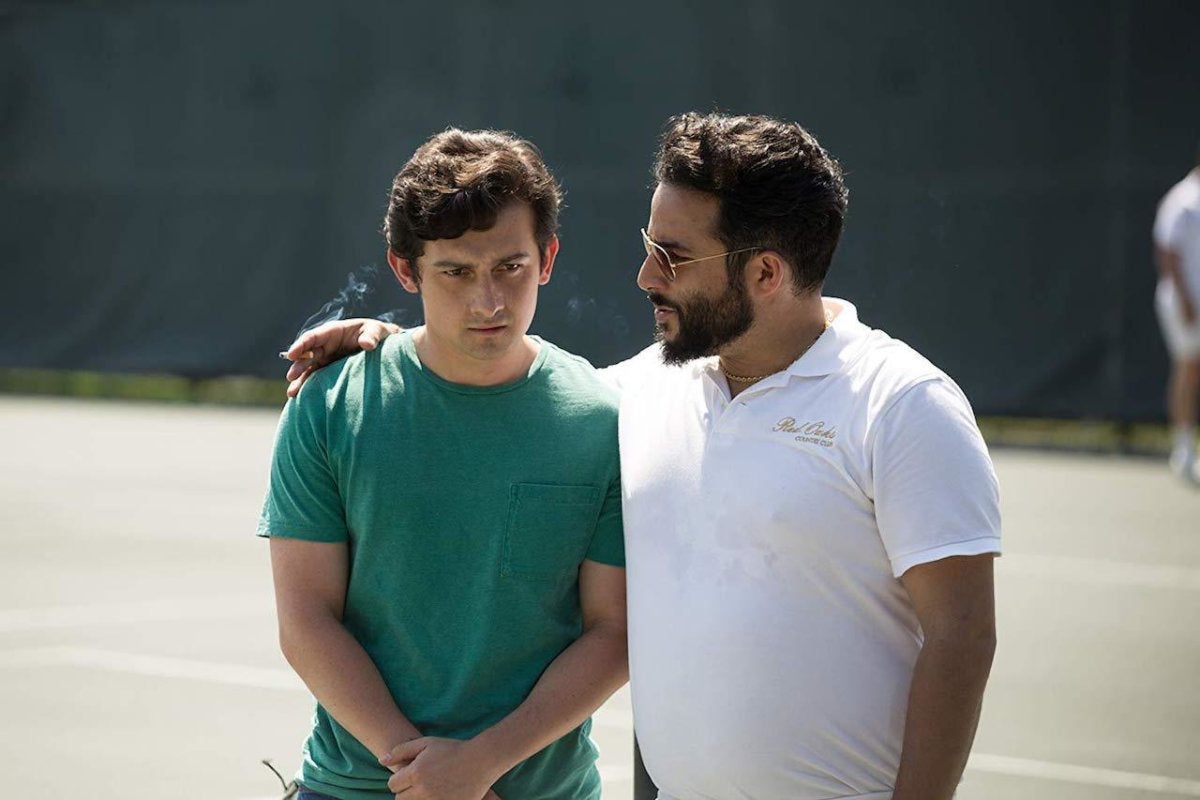 Created by Joe Gangemi and Gregory Jacobs, Red Oaks is the TV version of rambunctious, irreverent summertime comedies like Meatballs, Wet Hot American Summer, and Adventureland. Relaxed and spread over several episodes (Season One covers an entire summer), and helmed by acclaimed indie directors like David Gordon Green, Hal Hartley, and Amy Heckerling, the show manages to juggle partying and sex with actual, heartfelt character concerns. It's easy to care about these misfits.
Pressured by his father (Richard Kind) to become an accountant, college student David Myers (Craig Roberts) takes a job as an assistant tennis pro at a prestigious country club in the summer of 1985. His girlfriend (Gage Golightly) is the yoga instructor, and his slovenly best pal (Oliver Cooper) deals drugs from the valet parking lot. Amidst much partying, David crosses paths with the club's cutting, caustic owner (Paul Reiser) but finds himself drawn to his pretty daughter (Alexandra Socha). Ennis Esmer is terrific as David's experienced, faux-classy, well-fed tennis pro supervisor, and Jennifer Grey (Dirty Dancing) is David's mom. Three seasons are available.
4. Patriot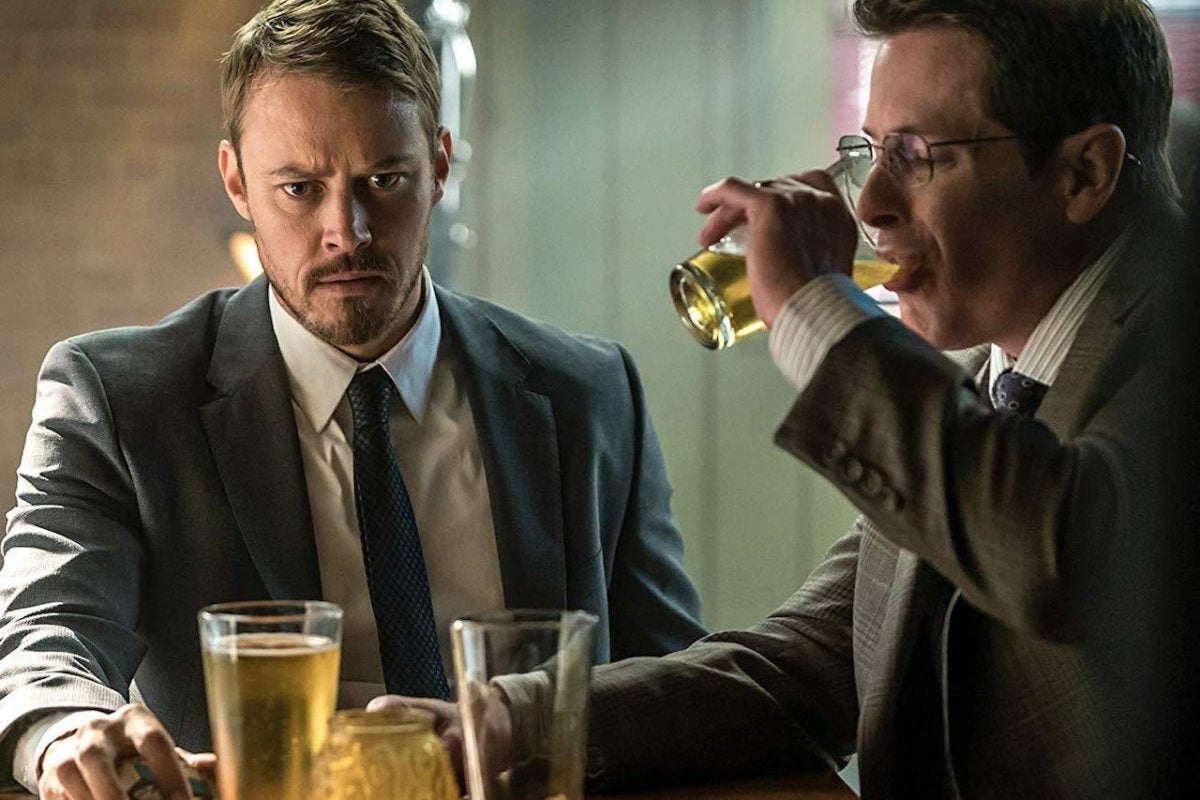 This unsung series doesn't sound very promising from its description, but it's a brutally smart criss-crossing of dark and dry comedy. Patriot was created by screenwriter Steven Conrad (The Pursuit of Happyness), who also directed most of the episodes. Michael Dorman stars as John Tavner, a withdrawn, wounded intelligence agent who has perhaps seen too much. He performs bizarre, hilarious folk songs (which don't even rhyme) about his exploits, just to get things off his chest. His latest assignment requires him to work a cover job at a piping company (where, again, the technical dialog is insanely, poetically brilliant) so he can travel incognito to Luxembourg. There, he will be able to access Iran, and hopefully prevent a nuclear disaster.
But just about everything that can go wrong, does go wrong, hilariously. Terry O'Quinn plays John's father and senior officer, and Michael Chernus is amazing as John's less-cool, but cool-with-it brother. Gil Bellows, Kurtwood Smith, and Mark Boone Junior round out the supporting cast (with Debra Winger promised for the upcoming Season Two).
3. One Mississippi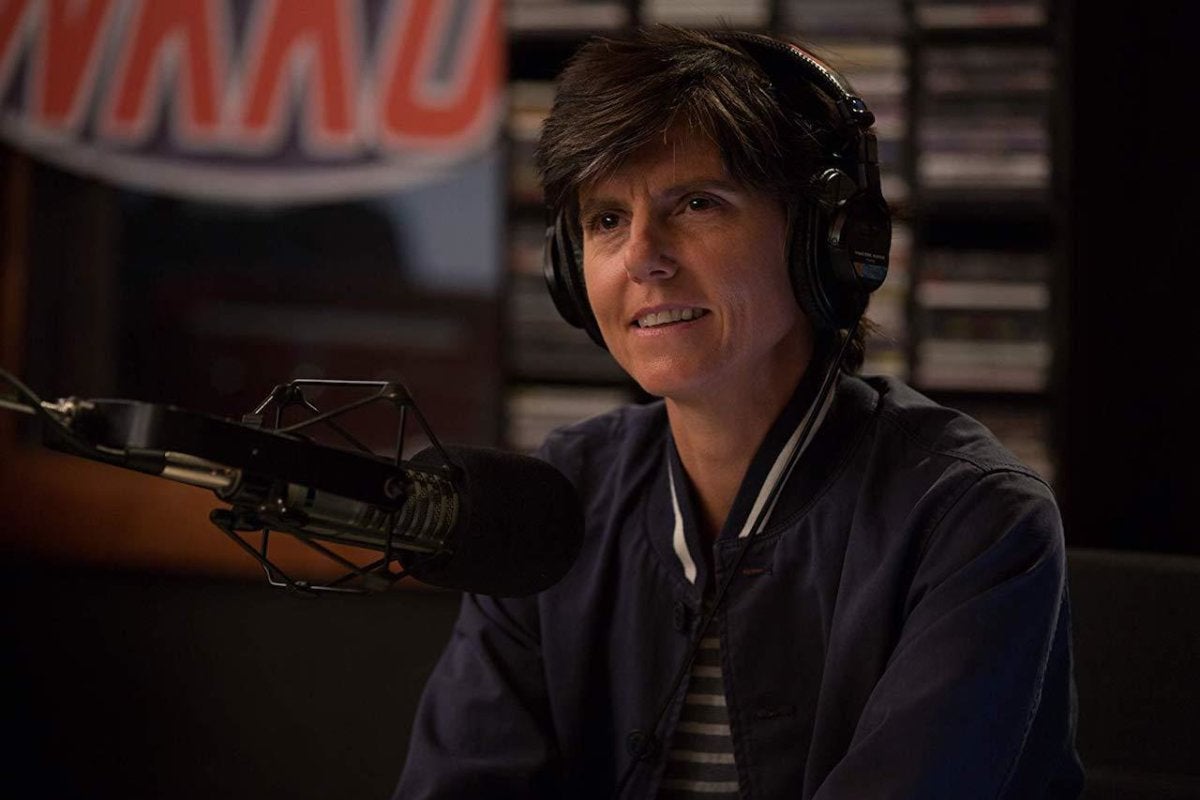 Tig Notaro has a way of speaking that's perpetually, wryly, bemused, as if she were frowning and smiling at the same time. She's wonderfully engaging, especially in this version of herself, a Los Angeles radio host who returns home to Bay St. Lucille, Mississippi to be with her dying mother. Herself recovering from cancer, she winds up returning to be with her fastidious stepfather, Bill (John Rothman) and her lovable loser brother Remy (Noah Harpster). She also makes a strong connection with a local sound engineer, Kate (Stephanie Allynne), and nurses a silent crush on her.
Apple TV 4K
Price When Reviewed:
32GB $179 | 64GB $199
Co-created by Oscar-winner Diablo Cody (Juno), One Mississippi isn't nearly as heavy as it sounds, thanks to Notaro's fine performance and the show's very funny supporting characters and pithy observations. It's directed as dryly as one of Notaro's comic monologues: part realistic, with a big toe dipped into absurdity. Nicole Holofcener (Friends with Money, Enough Said) and Ken Kwapis (The Sisterhood of the Traveling Pants) are among the show's directors. There are currently two seasons, consisting of 12 episodes.
2. Sneaky Pete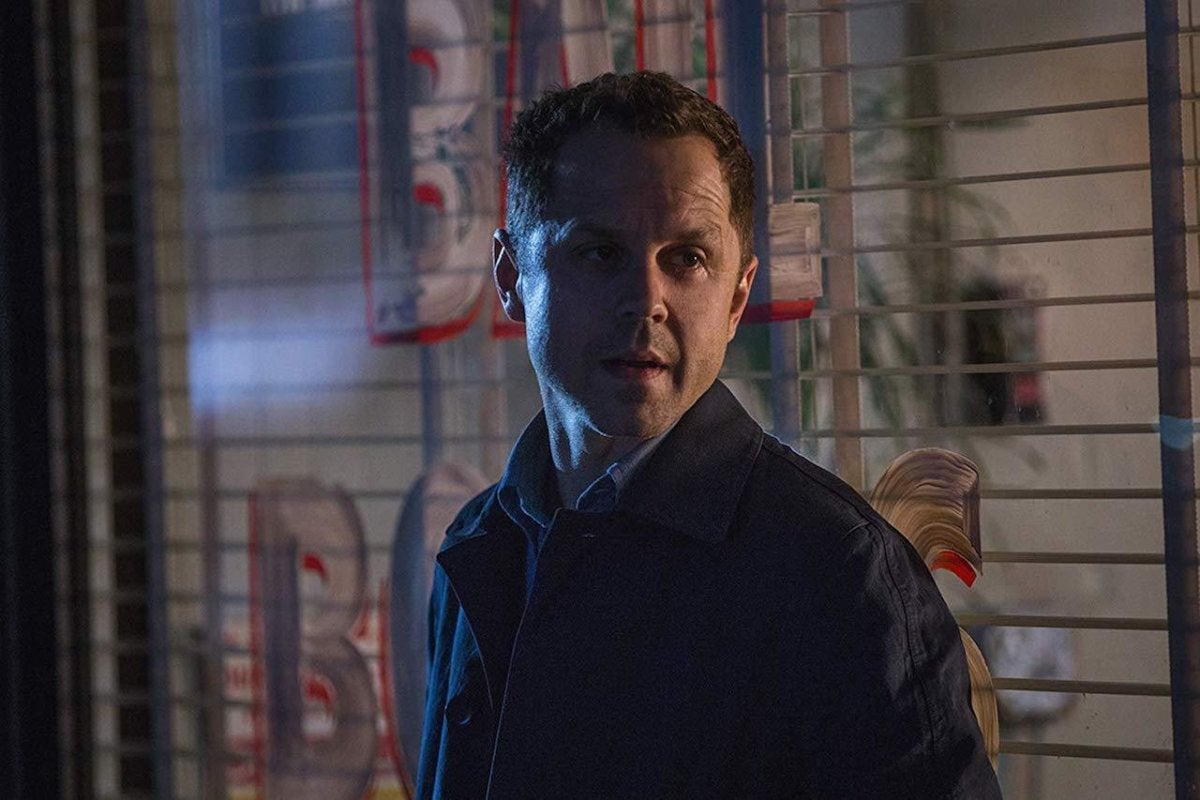 Giovanni Ribisi stars as Marius, an ex-con who is so desperate to escape his former life that he borrows the name of his cellmate, Pete. Pete's family hasn't seen their long-lost Pete in some time, so Marius moves in with them and passes himself off, even landing a job at the family bail bond firm. Marius must use all his con-man skills to stop the family from discovering his secret, try to score some cash, make it to his parole meeting on time, and take down a brutal gangster named Vince (Bryan Cranston).
Any crime-drama show that features Cranston is inevitably going to be compared to Breaking Bad, but Cranston—who co-created Sneaky Pete with David Shore—clearly and definitively sets the two shows apart, giving this one a more playful, darkly comic bent. Although as it builds to its climax, it gets more and more appropriately tense. The cast is terrific, but Margo Martindale is a standout as Pete's grandmother, who runs the store with some serious moxie, and isn't afraid of some field work. (Season Two launched this past March.)
1. The Marvelous Mrs. Maisel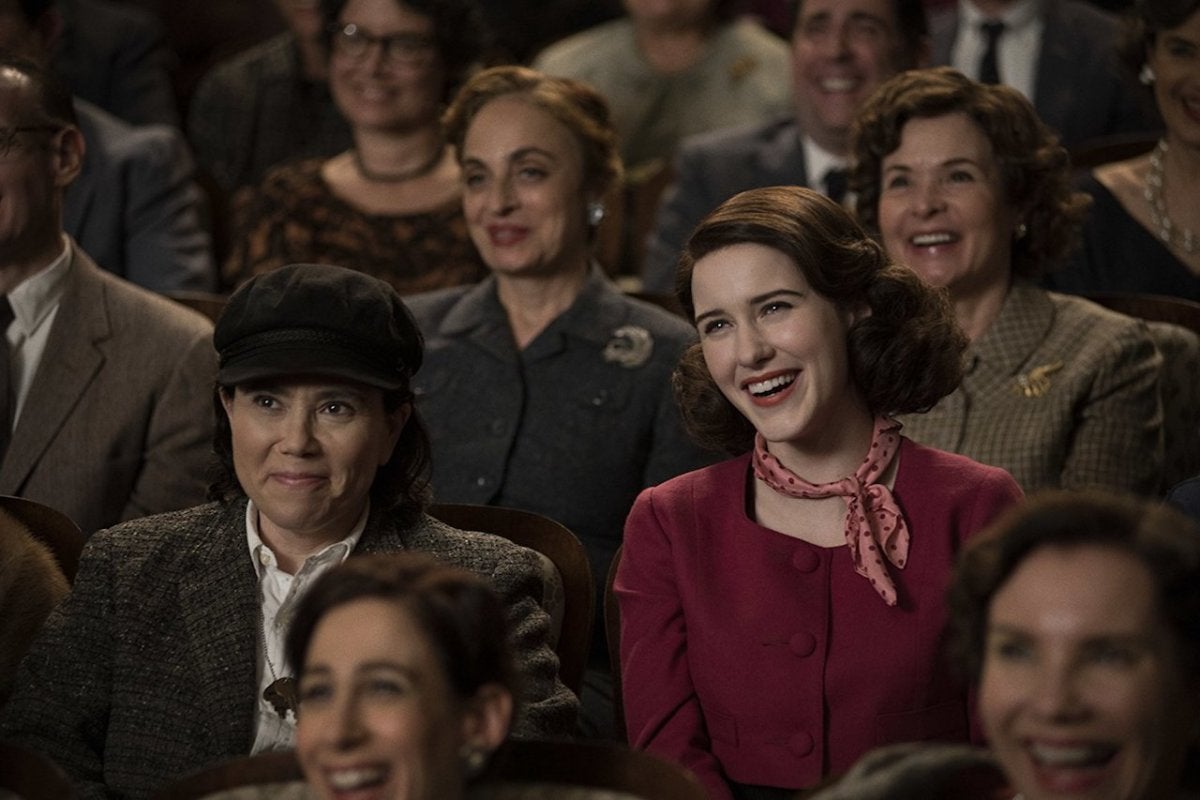 Created by Amy Sherman-Palladino, that Dorothy Parker fan who gave that snappy patter to the Gilmore Girls, The Marvelous Mrs. Maisel is a period comedy set during the late 1950s in New York City, the comedy era of Lenny Bruce. Housewife Midge Maisel (Rachel Brosnahan) supports her husband in every way possible; she even wakes up early to prepare her makeup so that he doesn't ever see her without it. She also attends his pathetic attempts at stand-up comedy and takes notes for him. But the couple eventually splits and Midge finds she has her own flair for comedy, noticed even by Bruce (Luke Kirby).
The show's design, pacing, humor and characters are all spot-on, and Brosnahan is superb, but she's given essential support by Alex Borstein as Susie Myerson, who, in her cap and frumpy clothes, is perpetually mistaken for a small man. Susie works at the Gaslight Cafe and becomes a manager/mentor for Midge. As the show goes on, the two actresses begin to lend an edge of sadness and uncertainty to the humor, and it goes in unexpected directions, both tender and hilarious. Eight episodes are currently yours for streaming, but the show has performed so well that it has been renewed for two additional seasons.
Runners-up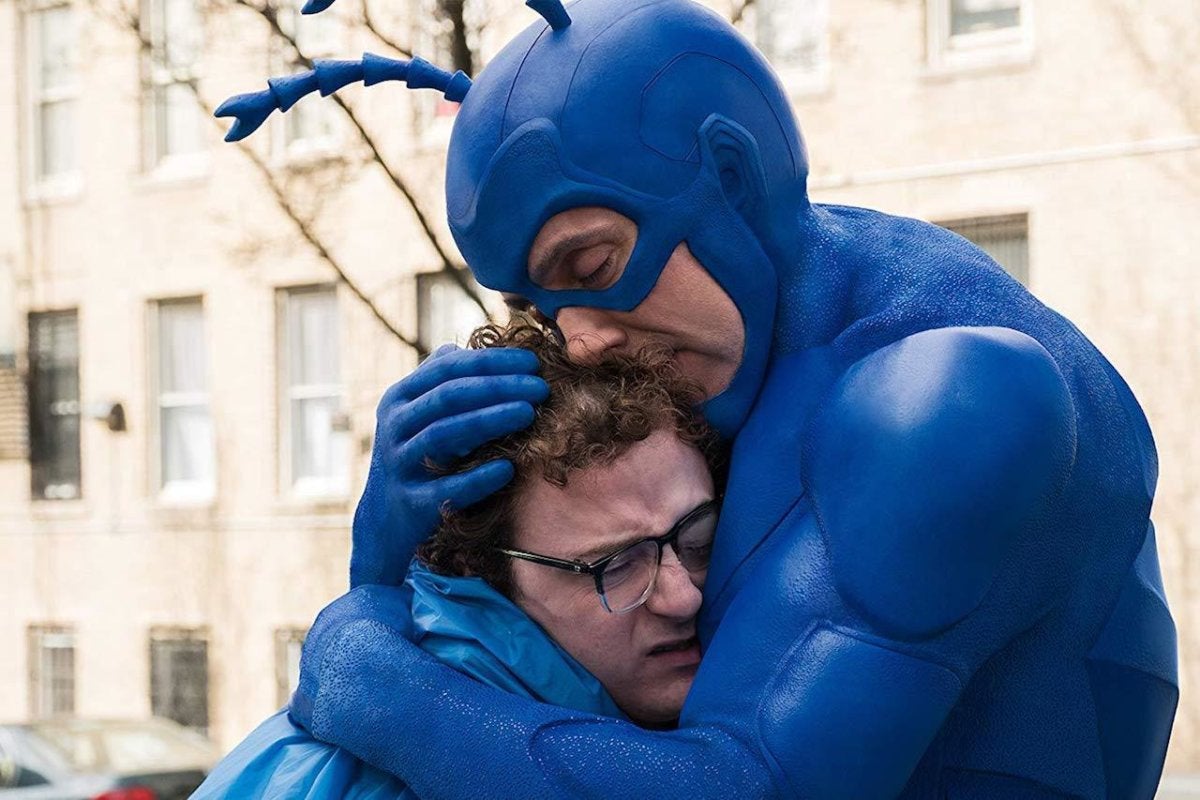 It's difficult to watch The Tick without comparing it to the 2001 Patrick Warburton show (let alone the 1994 animated series), and certainly it's not quite as funny, but it goes deeper and develops the characters in a more satisfying way. Good Girls Revolt, about women who work at a news magazine in the chauvinistic world of 1969, didn't exactly catch fire, but it's a solid show, and just right for our times. Philip K. Dick's Electric Dreams is an all-star anthology sci-fi show that was unfairly—and unflatteringly—compared to Black Mirror. Based on several original Dick stories, it's a smart, often captivating show.
New Yorker Presents, a collection of documentary shorts, sketches, cartoons, and other things, doesn't quite live up to the magazine, but some of the segments are downright fascinating, and the show attracted some talented filmmakers. Grateful Dead fans will no doubt love the six-hour documentary Long Strange Trip, though non-converts probably shouldn't bother. Directed by Stephen Frears, the three-episode mini-series A Very English Scandal has some fine moments, but it might have made a better movie. Goliath soars whenever Billy Bob Thornton is onscreen as a shabby lawyer, doing yet another version of his crabby, drunk Bad Santa routine, but the rest isn't quite up to his level.
Finally, speaking of Bad Santa, though it did not get picked up for a series, Terry Zwigoff's extremely funny half-hour pilot Budding Prospects, based on the novel by T.C. Boyle, is still available to stream. It's very much in the vein of the director's other works (Ghost World, et al), and would have been a winner.