IRobot is endowing its newest Roomba robot vacuum cleaner with extra smarts, so it learns and remembers your house for more efficient cleaning. The Roomba i7+ also debuts with a redesigned dock that automatically empties the vacuum's dirt bin, removing one of the most annoying aspects of owning an automatic vacuum cleaner.
Learning smarts
Until now, Roomba vacuum cleaners have mapped as they have gone, slowly learning the walls, rooms, hallways, and furniture of your house as they do their cleaning job. The map is retained in the vacuum cleaner's memory until the cleaning, but it's then dumped for the learning to start over again the next time. It's obviously not a very efficient way of doing things, so that's all changing on the Roomba i7+.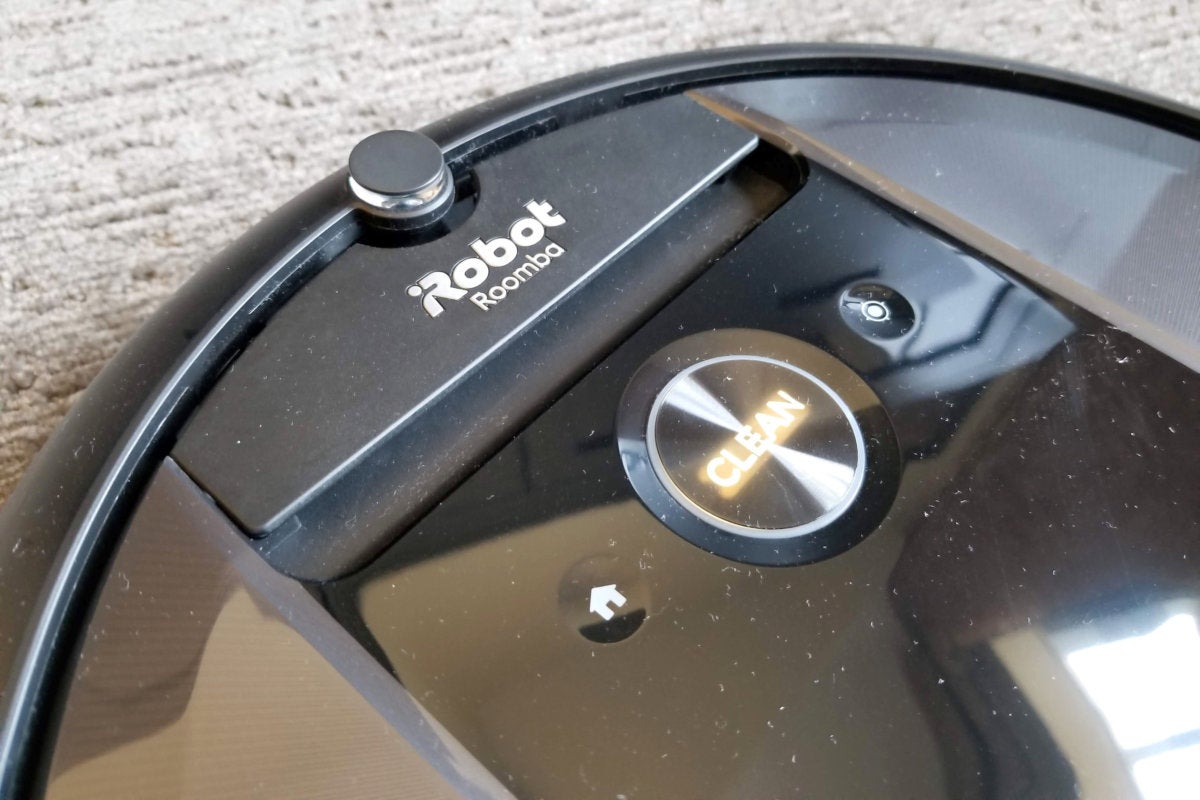 The new vacuum cleaner remembers the layout of your house, so that on subsequent runs it can plan a much more efficient cleaning pattern. That means it uses less energy and completes the task in less time, according to iRobot.
It takes two or three complete runs for the Roomba i7+ to have gathered enough data to have a pretty good idea of the layout of your house, where the walls and immovable objects are and where the furniture and other obstacles are.
Owners can view map through the Roomba app, which attempts to automatically figure out room boundaries (if it fails, you can adjust them yourself). Once stored, it then makes possible cleaning on a per-room level.
So, say, the living room and hallway need to be vacuumed once a day but the guest bedroom needs cleaning only once a week.
The vacuum cleaner can remember up to 10 floor plans, which could be useful if you have a multi-level house.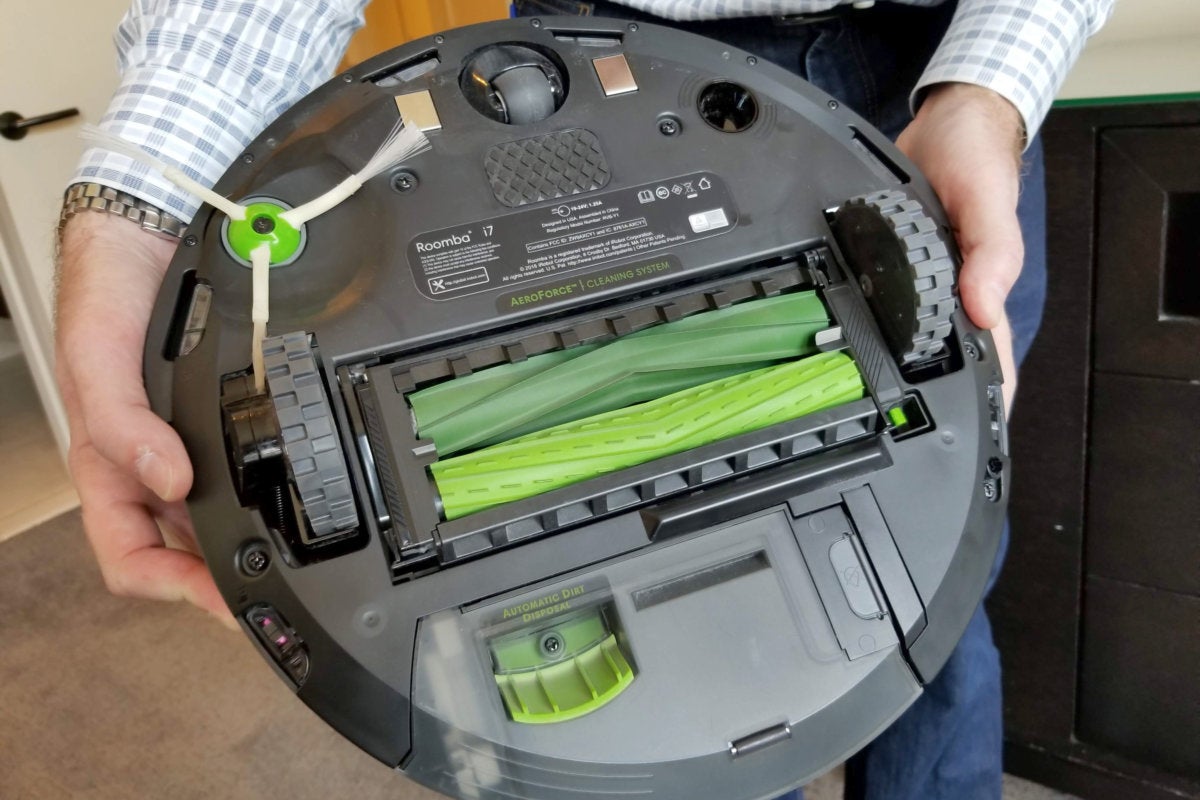 Dirt detection
A couple of sensors on the Roomba i7+ attempt to detect specific types of dirt or debris the vacuum may be encountering and cause it to launch a customized cleaning mode.
An acoustic sensor listens for the telltale sound of grains of sand or similar dirt and, if detected, gives several extra cleaning runs over an area as you might do with a manual vacuum cleaner.
An optical sensor attempts to detect pet hair or fur and, if encountered, provides a bit more suction power to make sure it's all picked up.
Dirt disposal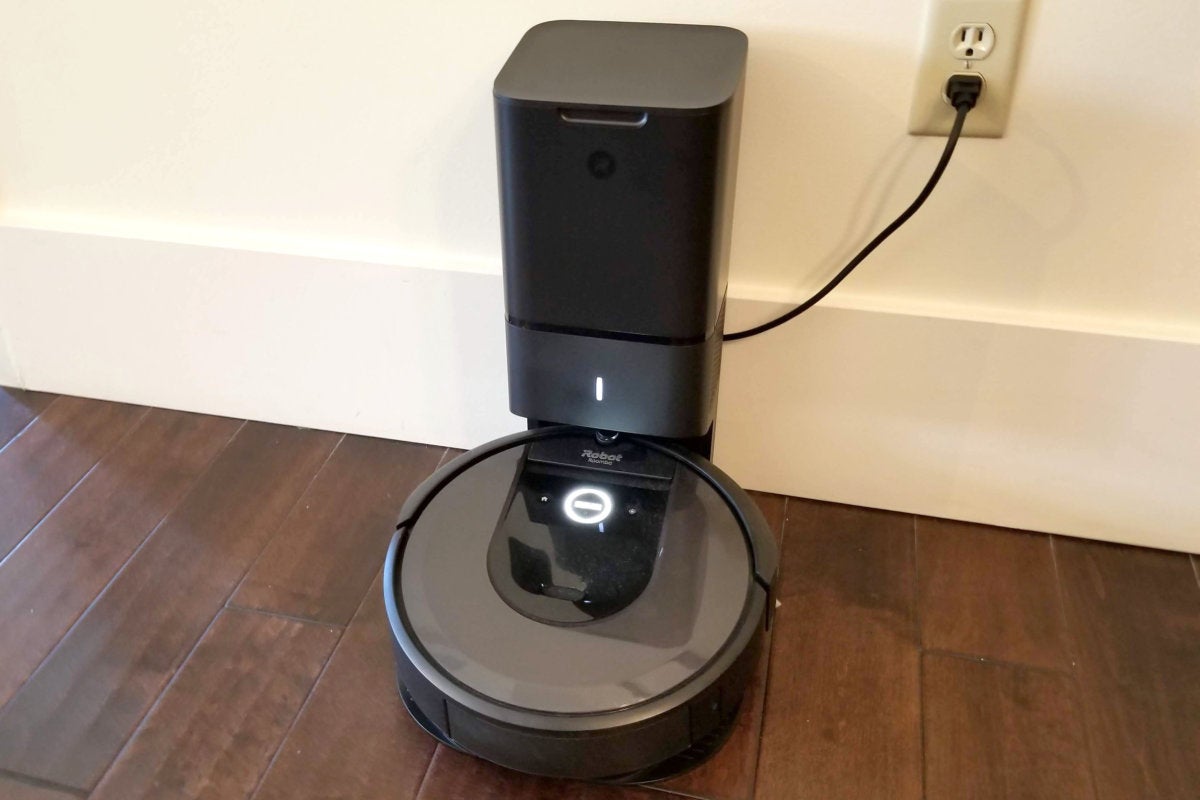 The dirt bin on a robot vacuum cleaner isn't very large, and most owners know the frustration of getting an app alert on their phone when they are away from home telling them the cleaning won't be completed because they forgot to empty the bin.
It's not only a hassle but a dusty and messy job that iRobot seeks to eliminate with its new dirt-disposal docking station.
The unit is essentially an upright vacuum cleaner built into the dock. When the i7+ comes back to base, a port on its base aligns with one on the dock and a vacuum in the dock starts up, sucking the dirt out of the robot. In a demonstration it took just a few seconds.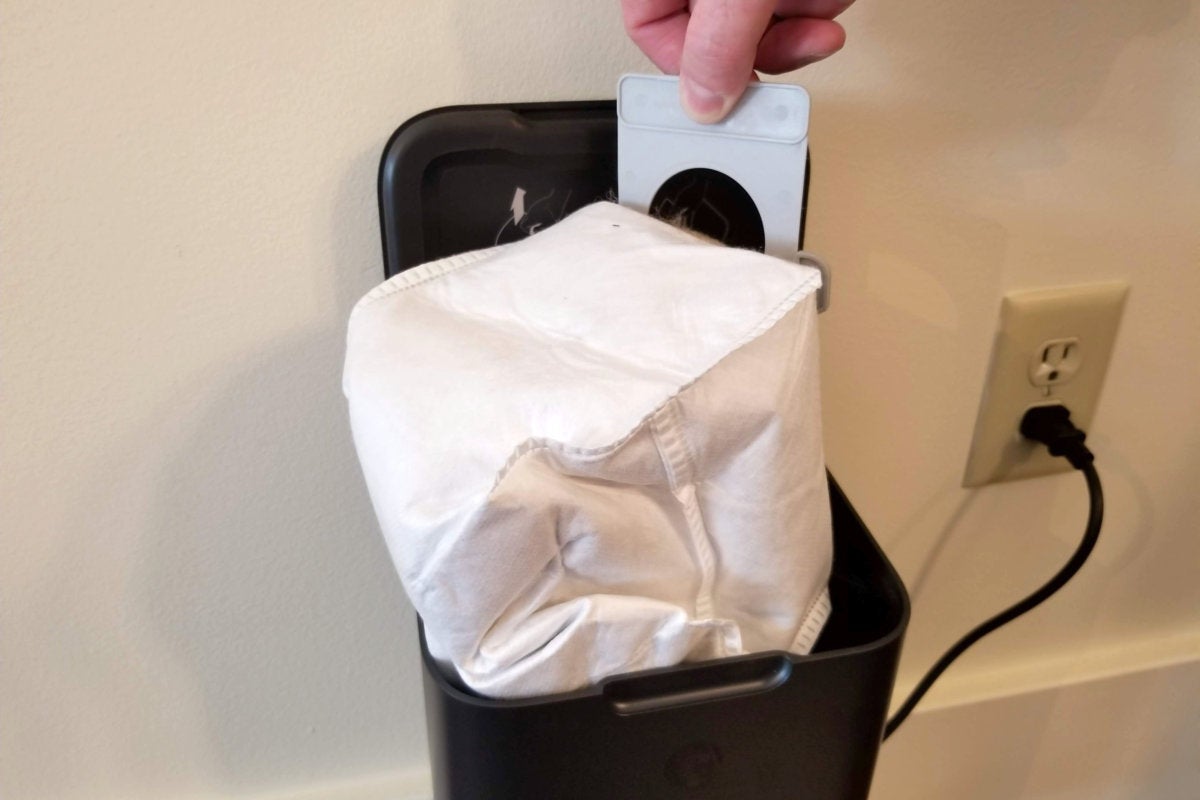 The base station contains its own dust bag that collects the dirt from the vacuum cleaner. It will hold about 30 times the volume of the vacuum cleaner's own dirt box. The bag promises to eliminate the problem of dust re-entering your room's air when you dump the bin.
Smart assistant compatibility
The Roomba i7+ is compatible with both Amazon Alexa and Google Assistant. It can be triggered to clean specific rooms with a voice command.
Price and availability
The iRobot Roomba i7+ will be available September 12 at a price of $949, including the dirt-disposal dock. The vacuum cleaner with a conventional charging dock will cost $699, and the dirt-disposal dock will $299 if purchased separately. The latter dock mates with a port on the new vacuum cleaner, so it cannot be used with existing Roomba vacuum cleaners.
Note: When you purchase something after clicking links in our articles, we may earn a small commission. Read our affiliate link policy for more details.