Call me an optimist, but I've never been convinced by the idea that cord cutting will leave consumers in worse shape than they were with cable TV.
We've heard a lot of arguments to that extent over the years. Cord cutting's naysayers have told us that streaming TV gives people too many choices, won't actually save money, will wipe out quality programming, and could even cripple the internet, all to imply that we should be careful about wishing for cable's decline.
These days, I typically ignore such claims, having debunked them enough times already. But after reading a recent piece by Graeme McMillan at The Verge, which argues that media companies are "accidentally re-creating cable TV," I want to make one more point that's often overlooked: Streaming video has given us more to watch than we ever could have hoped for in the cable era, to the point that it's impossible to keep up. The idea that you must pay for every conceivable streaming service isn't just wrong, it's impractical.
More, more, more
Android TV
Nvidia Shield TV (2017)
Price When Reviewed:
$199.99
Like other anti-streaming stories we've seen in the past, McMillan's piece bemoans the notion of "fragmentation." Instead of having "one or two online subscriptions" that cover most available content, cord cutters now must consider a half-dozen or more options, even for a single genre such as sci-fi:
Star Wars will live on Disney's new proprietary service, but new episodes of Star Trek (both Star Trek: Discovery and the upcoming Next Generation sequel) are only available on CBS All Access. Meanwhile, The Expanse is exclusive to Amazon Prime. If fans want to watch DC's superhero shows, as well, that'll require a DC Universe subscription—although the CW shows featuring DC characters will only be available via the CW app—or, for patient fans who want a commercial-free option, Netflix. If they want to catch up on classic Doctor Who, they'd better have a Britbox membership.
The problem with this argument is that it implies there was once a simpler way to access all these programs. In fact, many of them only exist because of greater competition between streaming services.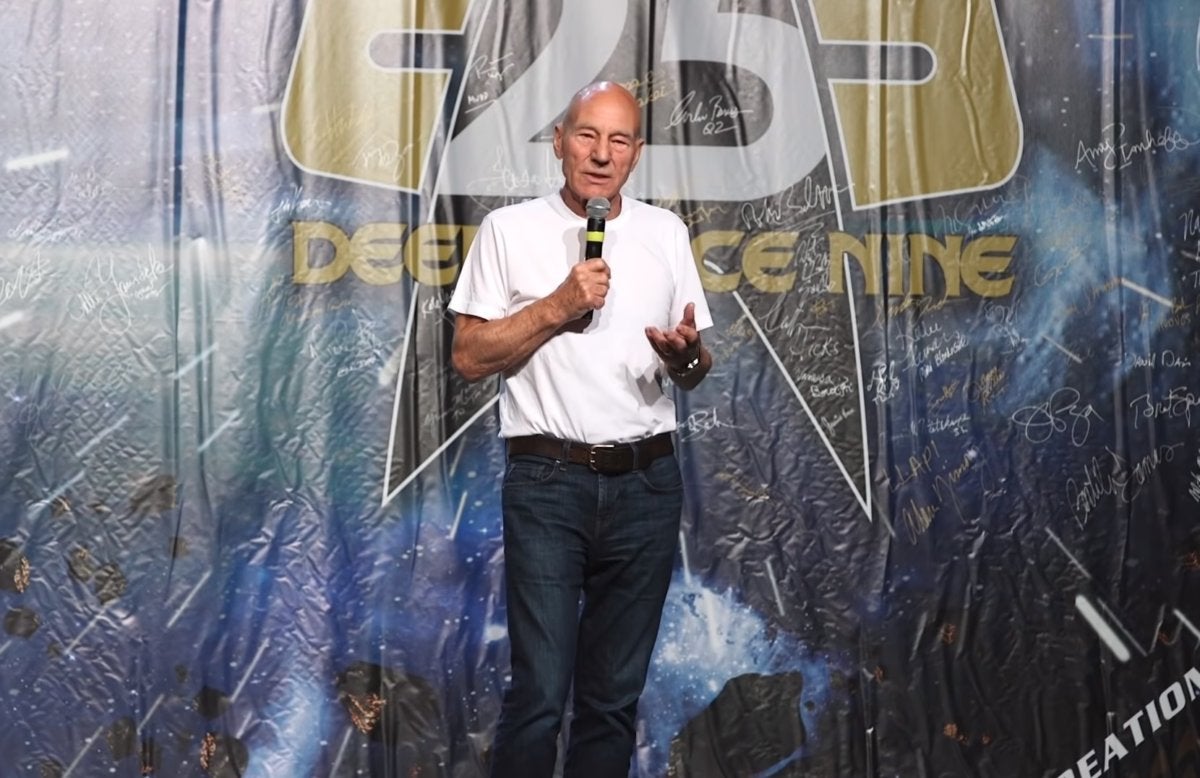 CBS wasn't making new Star Trek shows until it launched All Access—let alone one that will bring back Jean Luc Picard—and The Expanse was on SyFy's chopping block until Amazon saved the show from cancellation. DC Universe hasn't even launched yet, so its promise of original superhero shows takes nothing away from existing services.
Because streaming services are competing directly for viewers' dollars, they're producing ever-greater amounts of original television. Broadcast networks, cable channels, and streaming services aired 487 scripted original series last year, according to FX Networks Research. That's more than double the amount that aired in 2010, and most of the growth in the past few years has come from streaming services, which alone put out 117 series in 2017.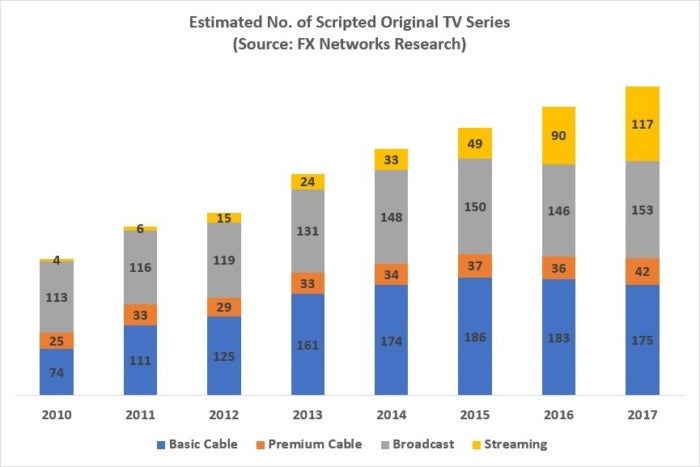 It's true that streaming services have lost some content along the way. You can't, for example, use Netflix to binge watch Doctor Who like you did before, and a bunch of cable shows, such as FX's Archer, have moved to other services such as Hulu. But even when those shows' back catalogs were available on Netflix, you still needed a cable subscription to watch current episodes. And while Star Wars films will eventually become exclusive to Disney's own streaming service, Netflix didn't carry any of them until a year ago with the arrival of Rogue One: A Star Wars Story.
In other words, those who fret about fragmentation among video services are yearning for something that never existed. If TV seemed simpler under cable's reign, it was only because we had less of it to go around.
Too much TV
Whenever someone argues that the cost of streaming services sure adds up, the obvious response is that no one's making you subscribe to them all. But given how much original programming these services keep pumping out, I'm not sure that subscribing to them all would even make sense. You'd never be able to keep up.
Alexa in a streamer
Amazon Fire TV Cube (first generation)
Price When Reviewed:
$119.99
The same phenomenon has already happened with music, podcasts, books, articles, video games, and social networking feeds. Without unlimited free time, consuming everything that's of interest at a given time is impossible. We merely drink what we can from the firehose, and then move on.
Unlike cable TV, streaming video provides more control over that firehose. If you want to watch a critically acclaimed show on HBO or Showtime, you no longer need a pay TV package to do it. If that service stops providing its money's worth, you can turn it off without any hassles. And if you insist on paying the same amount for TV that you did with cable, you'll get far more high-quality programming than you ever used to.
Sign up for Jared's Cord Cutter Weekly newsletter to get this column and other cord-cutting news, insights, and deals delivered to your inbox.