At a Glance
Expert's Rating
Pros
Streamlined design
Loud speaker
Supports a wide range of third-party smart home products
Cons
Sometimes unresponsive microphone
No dimmer capabilities with conventional bulbs
Incomplete setup instructions
Our Verdict
It's the first light switch with Alexa built in, making for the most elegant way yet to use your voice to turn the lights off and on.
Best Prices Today: Ecobee Switch+
Amazon's Alexa two-way voice technology has been embedded in clock radios, thermostats, televisions, and even lamps. With the Ecobee Switch+, it now comes to the humble light switch.
No, this isn't a switch that "Works with Alexa." There are dozens of those. This is a switch with a legit Alexa hub built into it, blue light and everything. Speak into the embedded microphone, and your light switch can do just about anything that your standalone Echo device can do. It even has a button you can press to turn the lights on.
Mentioned in this article
Noon Lighting System Starter Kit
Price When Reviewed:
$399.99
As smart switches go, the Switch+ installs relatively easily. The design is clean and the unit is small enough to work with, aided by hardwired pigtails that stream out of the back of the device, so you aren't forced to use stab-ins or screw terminals (some of us prefer stab-ins. Ed). Ecobee includes a collection of wire nuts that make connecting everything simple, though note that, as with most smart switches, you'll need neutral wiring in your home for it to work.
This switch also only works with single-pole lights, so be forewarned if you have lots of three- or four-way lighting. If you're looking for something that's more sophisticated, take a look at the Noon Lighting System (but be aware it's much more expensive).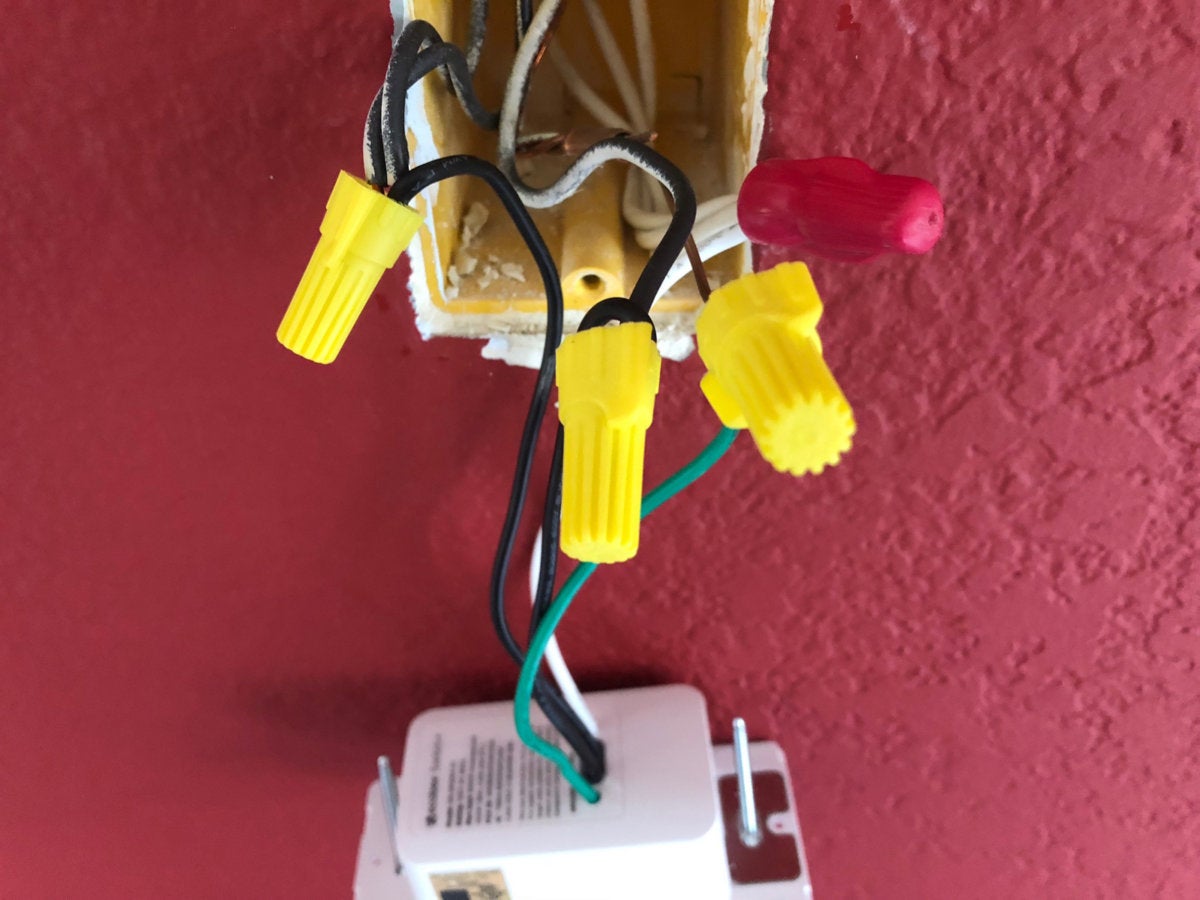 While hardware installation proceeds quickly—and Ecobee's instructions are straightforward here—things bog down a bit on the software side. Ecobee barely acknowledges that there's an Ecobee app in its manual, much less does it walk you through how to set it up and configure the switch to work with Alexa. If you only want to use the Switch+ to turn the lights on and off from the wall hardware, you don't need the app; but then you don't need a $100 switch for that, either.
A little online sleuthing led me to a software FAQ, but even that is incomplete. (If you're following along because you're lost, after you follow Ecobee's FAQ, you then need to open the Alexa app and search for the switch via the Smart Home tab. Once this is complete, then you'll have it fully joined to your network.)
From here, the Switch+ is lots of fun. Sure, you can tell it to turn the lights on or off—or tell any other Alexa device in the house to control the lights connected to the Switch+—or you can have it do any of the other Alexa things you can do, like set alarms, play music, or ask what the name of that kid in Whiplash was.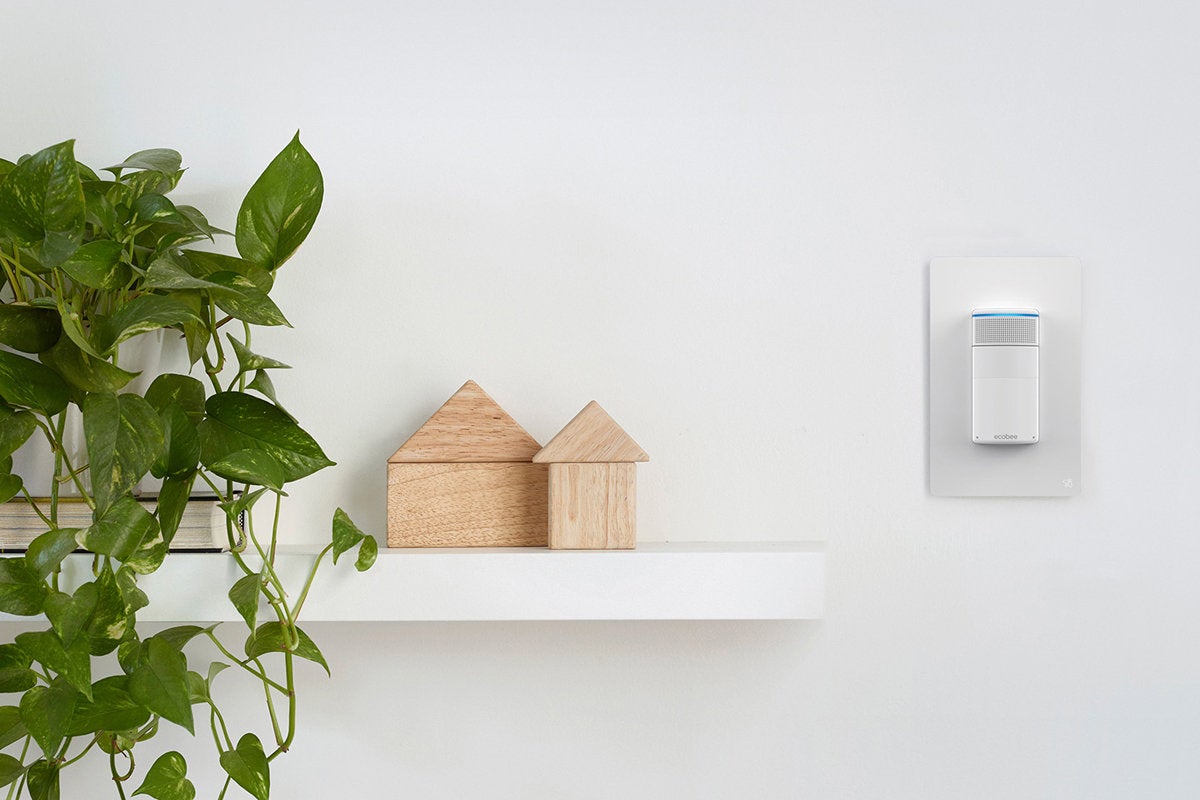 And that would be awesome if the microphone worked a bit better. While the speaker is surprisingly loud given its size—able to fill a modest-sized room with music in my testing—the microphone often had trouble hearing me, even if the room was otherwise silent (but especially if it was playing music). Unless I was very close to the Switch+, I often had to repeat myself at least once, usually raising my voice along the way.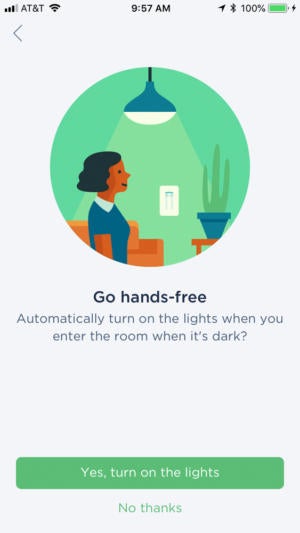 Beyond its Alexa support, the device supports a wide range of other smart home gear and services, including Apple Homekit, SmartThings, Google Assistant, and IFTTT. Within the Ecobee app, you can also set the switch to turn on when it detects motion in the room, and/or to turn off automatically when everyone leaves.
The integrated light can be set to work as a nightlight too. In my testing, all these functions worked well, though the motion sensor was sometimes a bit slow to pick up on someone entering the room, and the occupancy sensor was prone to picking up shadows as movement. One particularly bizarre oversight: The switch has no dimming capabilities for conventional bulbs (it can dim Philips Hue smart bulbs with an Alexa command) and no way to create schedules within the Ecobee app.
At $100, the Switch+ sounds very expensive, but if you compare the price to a standard smart switch (about $30) plus that of an Amazon Echo Dot ($50), the $20 price upgrade isn't bad considering you're reducing clutter considerably.