When the New York Times reported earlier this week on a meeting between HBO employees and one of their new overlords at AT&T, the story had all the indicia of corporate greed run amok.
AT&T executive John Stankey, now the head of Warner Media following AT&T's acquisition of Time Warner, reportedly told HBO employees to expect a "tough year" as the venerable network changed direction. Getting "more hours of engagement" would become a priority, Stankey said, because more engagement means "more data and information about a customer that then allows you to do things like monetize through alternate models of advertising as well as subscriptions." When Richard Plepler, HBO's chief executive, pointed out that the network already makes money, Stankey agreed, but added, "Just not enough."
Observers pounced on the report as a sign that AT&T would ruin HBO by pushing quantity over quality. Gizmodo's Rhett Jones bemoaned the possibility of "turning the carefully curated, profitable, and beloved HBO into a big-data monster like Netflix." The Atlantic's David Sims perceived Stankey's comments as a threat to HBO's "prestige" sensibility, perhaps bringing about "the end of HBO as we know it." Headlines abound with the possibility that HBO was headed toward ruin.
Let's briefly set aside the possibility that that the Times' report didn't capture the full context of Stankey's remarks, as Recode's Peter Kafka argued after hearing the meeting audio himself. The AT&T exec has a point: HBO should be more engaging than it is now, not just for AT&T's benefit, but for the benefit of HBO's subscribers.
That doesn't mean HBO should start emphasizing quantity over quality–and, reading Stankey's full remarks, I'm not convinced that's what he was driving at–but it does mean HBO needs to change. Despite its prestigious veneer, HBO is in the business of producing mass-market entertainment and should want people to consume more of it. Right now, the network isn't doing all it can to make that happen. Even if HBO doesn't become a Netflix clone, there are plenty of ideas it ought to borrow from the streaming video giant.
Some examples:
Abandon weekly episodes
Limiting new episodes to once per week makes some sense as a way to build hype around tentpole series such as Game of Thrones; but for most shows, not being able to binge-watch is just frustrating. As Netflix content chief Ted Sarandos has noted, people want to watch shows on their own schedules, and they increasingly prefer to spend lots of time with one show before moving on to the next one. By telling people they can only watch episodes of Silicon Valley or Crashing in 30-minute increments, HBO is doing viewers a disservice and making itself less engaging.
Make a better app
While some people gripe about Netflix's interface, for the most part it works. Information about each show is right on the surface, and your recently-watched shows are easily accessible alongside interesting new recommendations. As a result, Netflix is becoming the default place people go to watch TV.
In late 2016, The Verge's Kaitlyn Tiffany wrote a sharp takedown of HBO's app, and many of the problems she described in that story still exist today. You can't search by actor or director, for instance, and the only way to get more information about a program is to click on it, so browsing the catalog can be laborious. Just getting to the shows you've been watching recently is also a hassle unless you add them to your watchlist first, and HBO hasn't yet embraced personalization or user-specific profiles.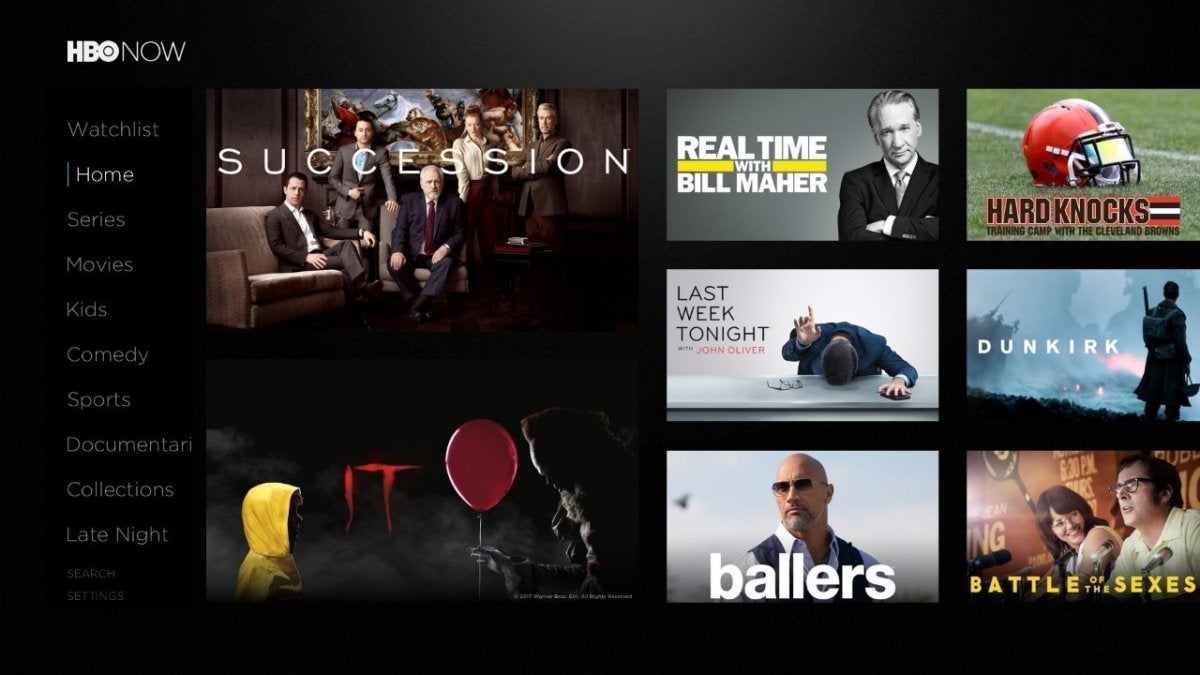 There are other ways to watch HBO outside of its own app. You can add it as a subscription to live TV services such as Sling TV and DirecTV Now, or you can subscribe to it through Amazon Channels for convenient access on Amazon's Fire TV devices and Prime Video apps. But if HBO is going to keep offering its own app, it ought to be a decent one.
Embrace new video formats
In 2014, Netflix and Amazon both started streaming original programs in 4K resolution, which creates a much sharper picture compared to 1080p HD. One year later, Amazon started adding HDR video, which allows for more color-rich imagery, and Netflix followed in 2015. HBO does not yet support either format.
To be fair, most other traditional TV networks haven't embraced 4K or HDR either, but HBO should be a leader, not a follower. Rival premium network Epix has already announced that it will stream 4K movies later this year; it'd be a shame if HBO was far behind.
Give us more to watch
The examples I've mentioned so far have nothing to do with quantity over quality. Even if HBO's content output didn't change, the network could become more engaging through higher video quality, better apps, and a binge-first release schedule.
Still, HBO should produce more high-caliber movies and TV shows than it does today, and it probably would if the funds were available. HBO's Richard Plepler seemed to acknowledge this himself during the company's meeting with Stankey, noting that the network has sometimes missed out on prestige programming that it wanted to carry.
"[W]e've said before we never want to be in a position that we have to say no to what we want to say yes to. And we have had to say no to what we want to say yes to," Plepler said. "And the textbook example of that unfortunate constraint is a show like 'House of Cards,' which was in this company." (Netflix famously outbid HBO for the political thriller, which became one of Netflix's first high-profile originals.)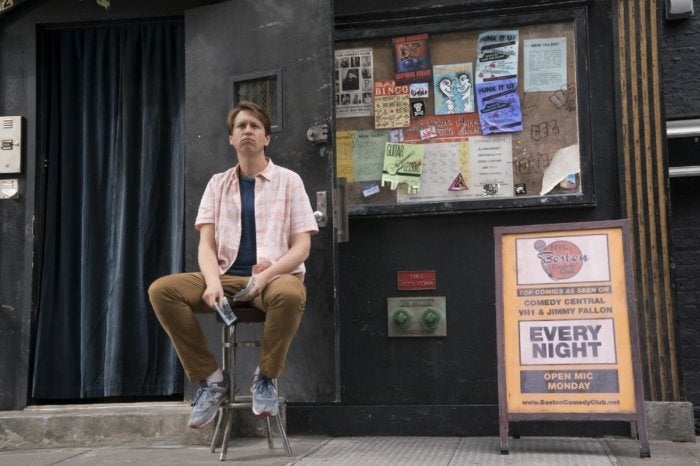 Now, AT&T is promising to invest more in HBO, and if you take Stankey at his word, the network will still enjoy "a lot of autonomy." This could allow HBO to produce more prestige programming because it won't have to pass up on as many opportunities.
HBO produces some great television, but as a streaming TV service, it could be so much better. While we shouldn't blindly assume that AT&T will steer HBO in the right direction, we also shouldn't fear change when the network so clearly needs it.
Sign up for Jared's Cord Cutter Weekly newsletter to get this column and other cord-cutting news, insights, and deals delivered to your inbox.