If you can't control your smart home with voice commands, your home isn't all that smart. Before now, smart-home-as-a-service provider Vivint was happy to sell you a smart speaker—either an Amazon Echo or a Google Home—on top of its other offerings. Today, the company announced that it has partnered with Google to include two Google Home Minis in all its starter packages.
Amazon had a long head start with Vivint, a Utah-based company that sells and services custom-installed smart home systems. Customers could use Amazon's Alexa digital assistant and Echo devices with Vivint Smart Home for months and months before they were able to do the same with Google Assistant and Google Home hardware. I know, because there's a Vivint system in my own home. Amazon's Echo Spot and Echo Show—being the only smart speakers on the market to have displays—still offer one significant advantage: You can stream video from Vivint's video doorbell and its various security cameras to those screens.
Why this matters: Including $49 Google Home Minis in package deals is a much more effective means of convincing customers to use a smart speaker, versus upselling them on one when the deal is struck, or convincing them to buy one after the fact. The Vivint/Google partnership also entails offering customers Google Wifi mesh network systems and the Nest Thermostat E (the company previously sold only the Nest Learning Thermostat), though these are not included in Vivint's starter kits.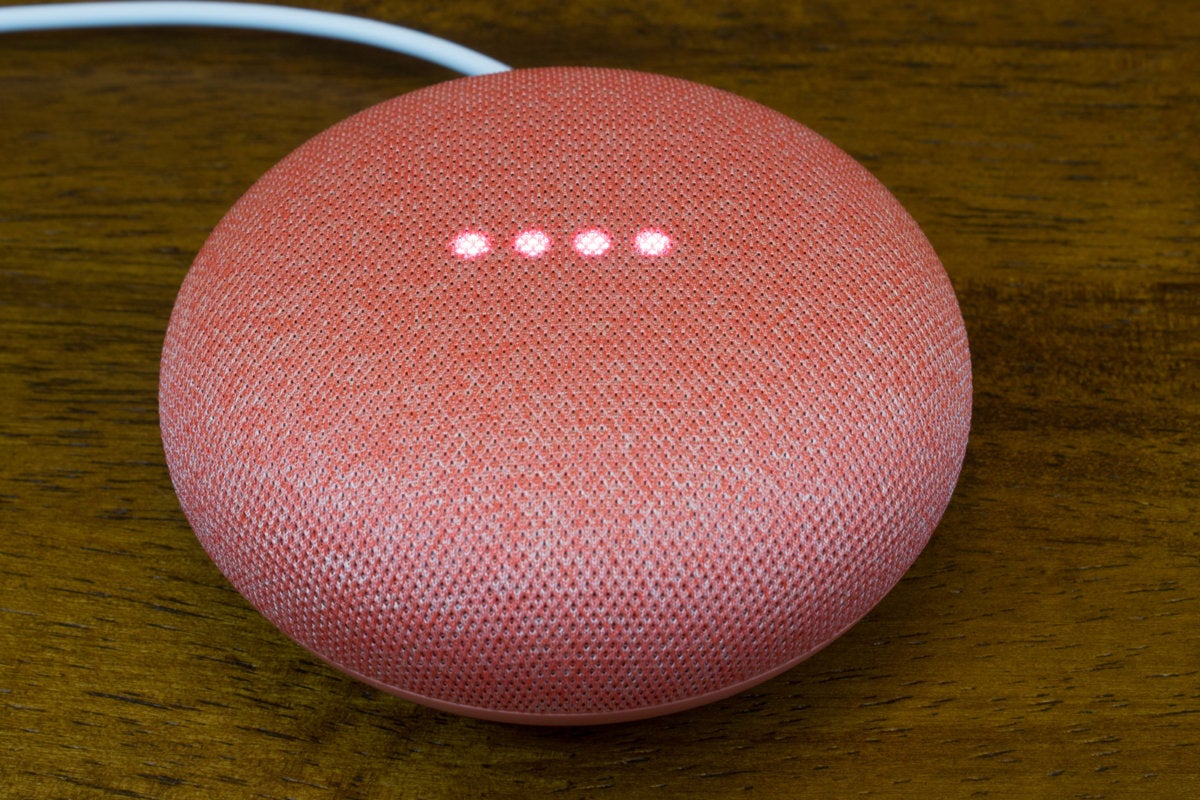 What's it all cost?
Vivint's systems are simpler than the high-end offerings from providers like Control4 and Savant, who cater to clientele with deeper pockets. They can manage your home's security, HVAC, and lighting systems, but they can't control your home theater or close your motorized blinds. Consequently, Vivint's systems are also much less expensive than those luxury offerings. Another reason why is that Vivint subsidizes your upfront equipment purchase and recoups it over time—and then some—with a monthly service fee.
Mentioned in this article
Google Home Mini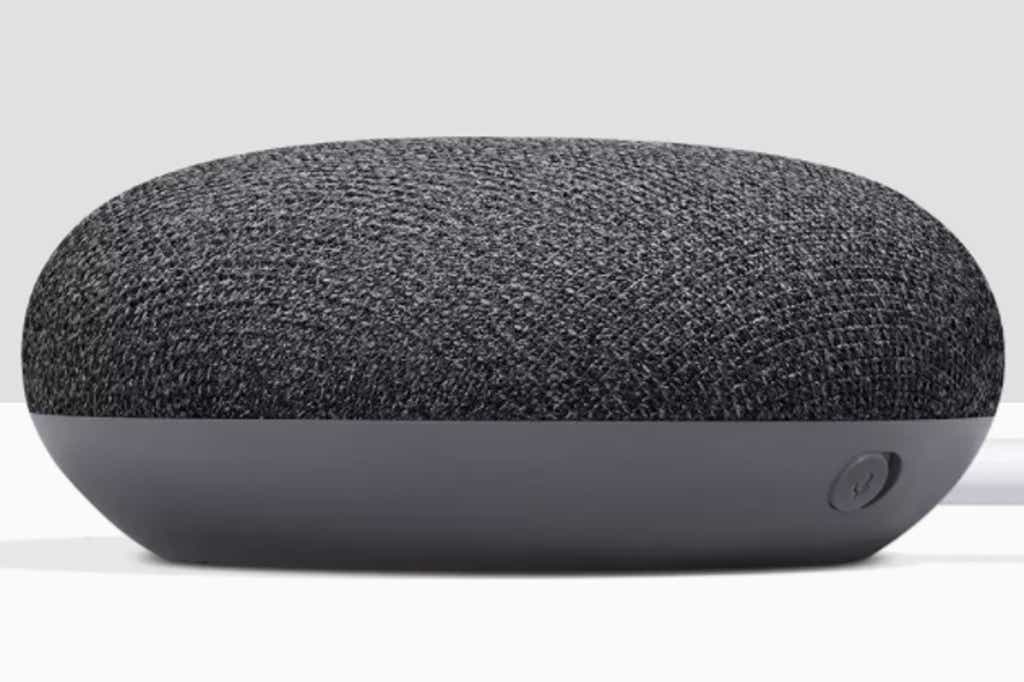 The company doesn't advertise its prices online, because its sales are somewhat a la carte: You buy a starter package, and then add individual components at the time of purchase or later. The Vivint Starter Kit costs $599, plus $199 for installation (there is no DIY option, but Vivint won't bar you from adding your own components after the fact). The starter kit includes a touchscreen Vivint Smart Hub, two door/window sensors, one motion sensor, and two Google Home Minis. A monthly service fee of $39.99 covers 24/7 professional monitoring that will dispatch first responders in the event of a break-in (they'll attempt to contact you first), fire (if you have a connected smoke detector), or medical emergency (if you press a button on the control panel).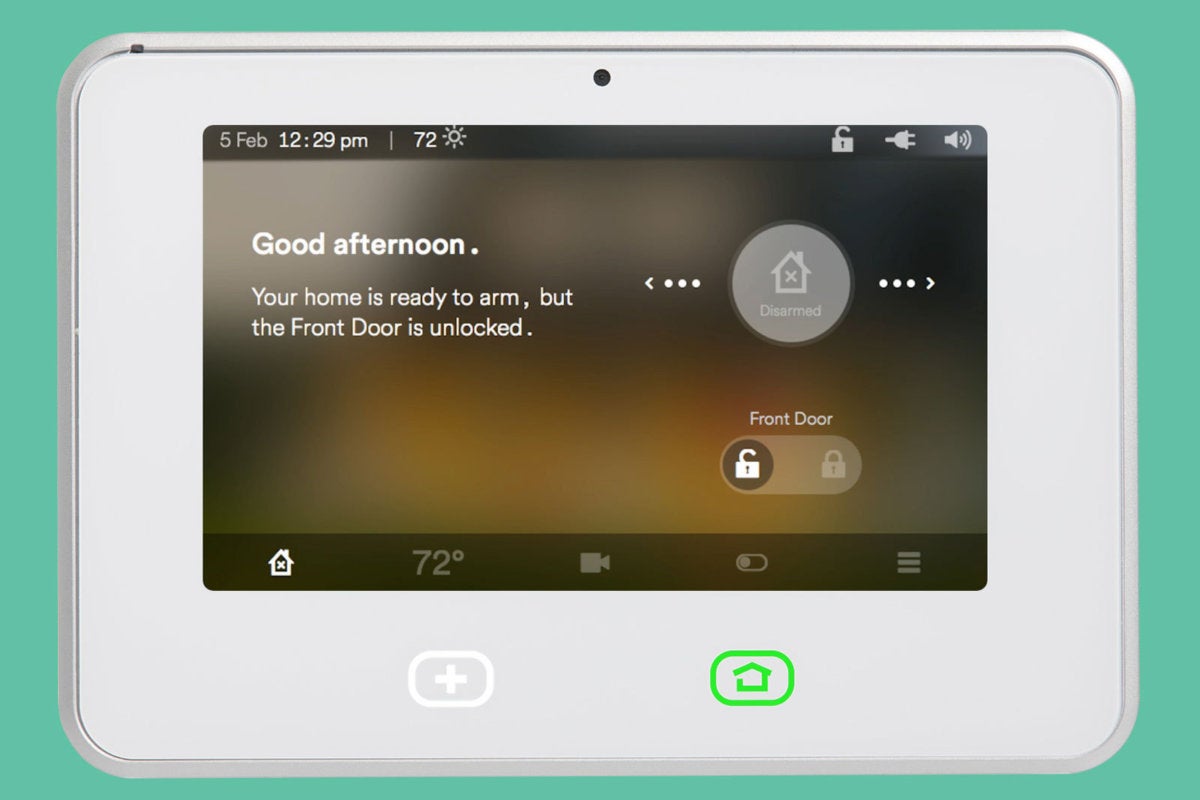 The hub connects to your Wi-Fi network, so you can access the system from anywhere you have internet access using Vivint's app. The hub has a battery backup and LTE connection, so that if your power or broadband connection goes out, the system will continue to operate (the door and motion sensors are also battery operated; the cameras depend on AC power).
A Vivint Smart Home system can be expanded with additional sensors and just about every smart home device you can think of, including smart deadbolts, Philips Hue smart bulbs, smart thermostats (either Vivint's own Z-Wave model or one from Nest), Z-Wave smart switches, smoke detectors, garage-door openers, and more. You can also add Vivint's own video doorbell and indoor and outdoor security cameras. Adding cameras will bump your monthly service fee to $49.99 per month, but it includes 14 days of video-clip storage in the cloud.