Even more so than its original movies (you'll find our top picks in that category here), Netflix has really poured it on with their original TV series. There are dozens to choose from, and they are coming faster than is possible to watch them. It would be an impossible task to catalog all of them and come up with a definitive list of the best, so please consider this list more of a broad guideline; It's a list of 14 great Netflix shows (we have four ties), rather than the 14 greatest.
There are many intriguing possibilities among the shows that didn't make the cut: Bojack Horseman, Godless, House of Cards, Lady Dynamite, Mindhunter, Orange Is the New Black, Trollhunters, the great documentary mini-series Five Came Back, David Letterman's My Next Guest Needs No Introduction, the continuations of Arrested Development and The Killing, and many more. But hopefully these titles, covering a wide range of tastes and topics, will give you a place to set up base camp.
10. Mystery Science Theater 3000: The Return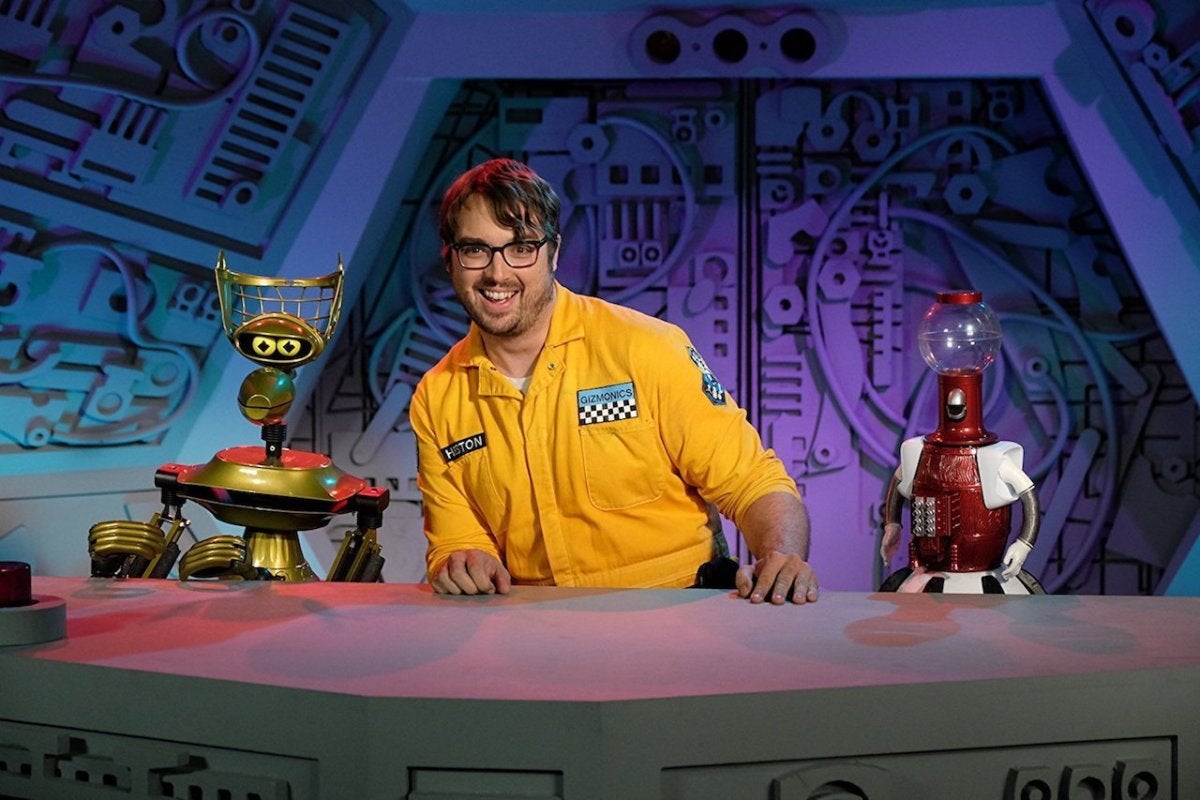 This reboot of a show that ended in 1999 still feels amazingly fresh, even among all the YouTube channels and other meta-comedy shows it inspired. In Mystery Science Theater 3000: The Return (2017-present), writer, comedian and podcaster Jonah Ray fills the shoes of his predecessors nicely, a jump-suited worker bee trapped in a space station and forced to watch bad movies. But, with the help of his robots Crow and Tom Servo (voiced by various actors), they ridicule the movie and keep their sanity—while making us laugh.
Fanboy dreamgirl Felicia Day plays the head villainess, and Patton Oswalt is her henchman, adding to the warm, nerdy factor. Aside from a new widescreen-TV look and a few other updates (Servo can now fly inside the screening room, and the third robot, Gypsy, also makes appearances), the format is refreshingly the same. As always, it has the power to knock you off guard with a silly comment, and then keep you off-balance as it bombards you with more silliness. Look for guest stars such as Neil Patrick Harris and Jerry Seinfeld, and even musical numbers, including the now-classic "Every Country Has a Monster" rap from the Reptilicus episode.
9. Chef's Table / Ugly Delicious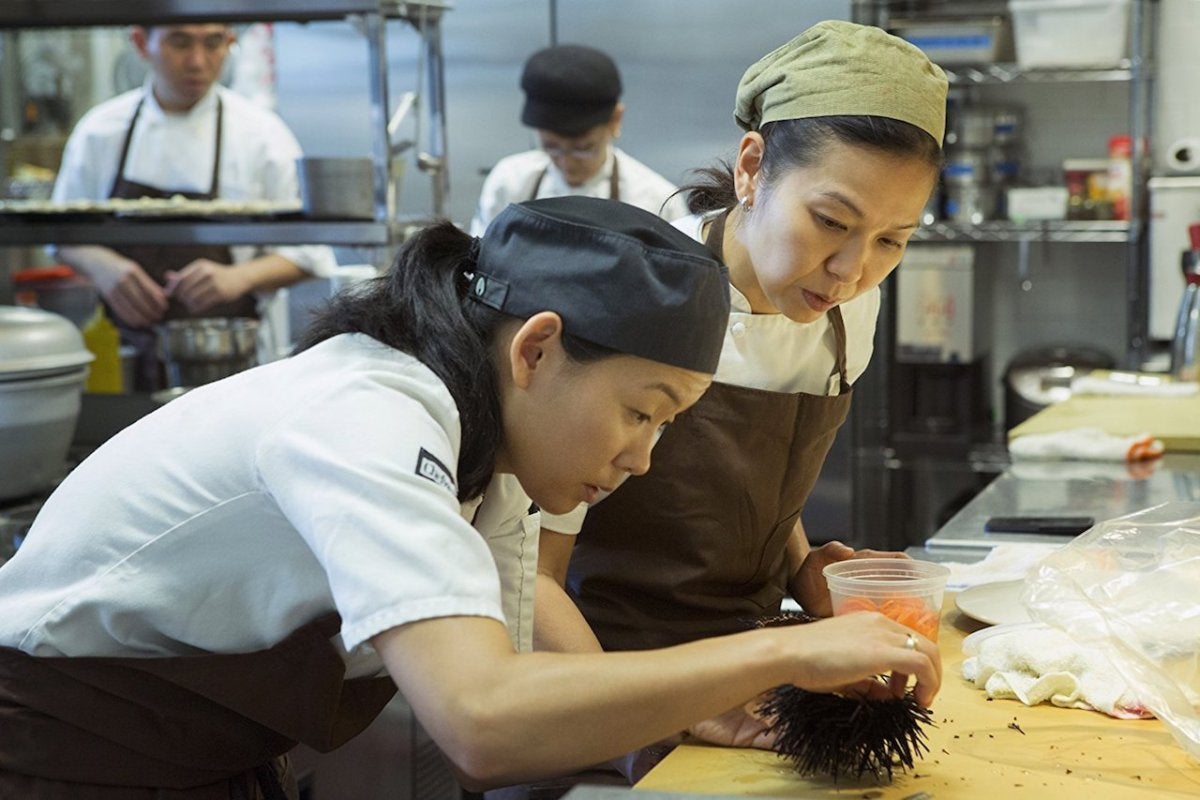 Cooking shows are everywhere, and foodie nerds are very picky about which ones they like, but these two Netflix shows are both favorites. Chef's Table (2015-present) spends each episode visiting a different chef in a different city, painting something of a personal portrait, while Ugly Delicious (2018-present) is more directly focused on the origins and cultural authenticity of specific dishes. Needless to say, the latter show is more focused on delicious food (or "food porn" as it's sometimes known), so which show emerges as the victor depends on the viewer's palate.
Chef's Table focuses on restaurants that most of us will never be able to afford. For us, Ugly Delicious gets a slight edge, for pure "yum" factor. The first eight episodes concentrate on things like tacos, pizza, fried rice, shrimp and crawfish, BBQ, and fried chicken, and there's even an episode devoted solely to home-cooked Thanksgiving meals. Aziz Ansari guest stars in the pizza episode, and Oscar-winning documentary filmmaker Morgan Neville (Twenty Feet from Stardom, Won't You Be My Neighbor) directed two episodes and produced all eight.
8. Jessica Jones / Luke Cage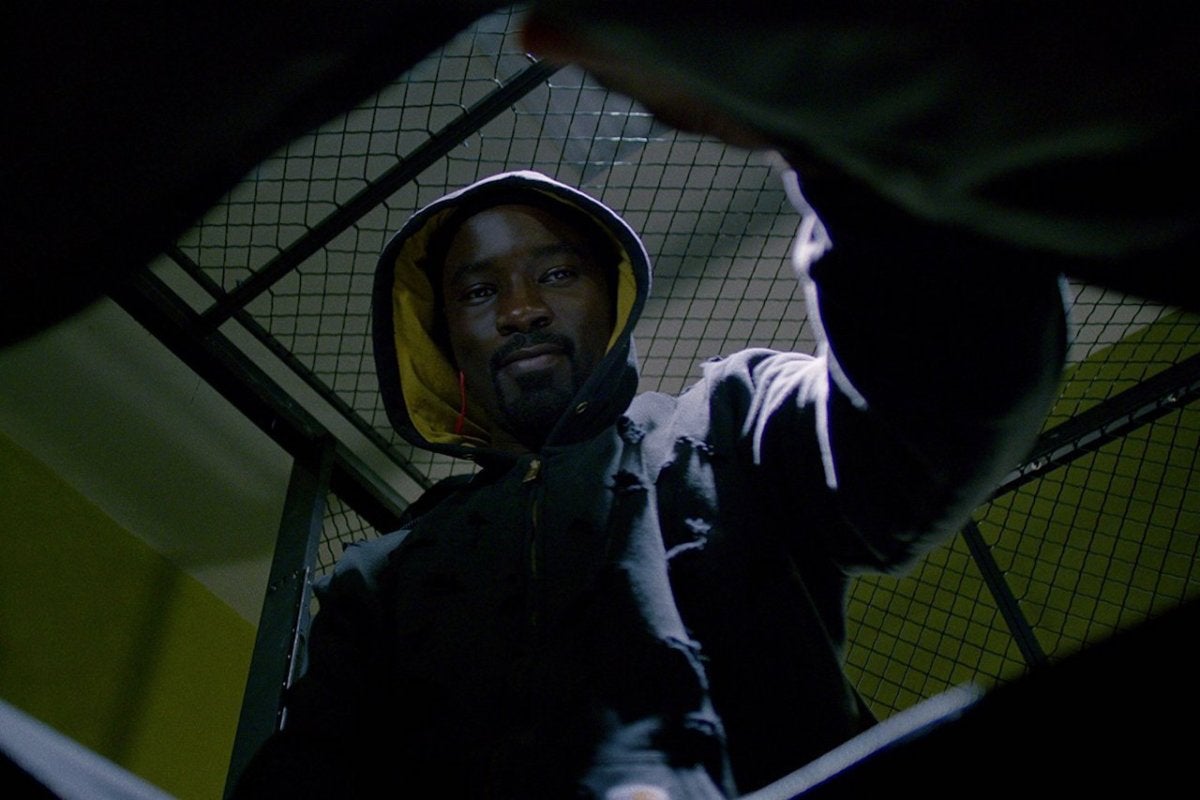 Netflix's run of Marvel superhero shows has been hit and miss, but when they hit, they are gripping. While still action oriented, these shows are more interested in characters, out of costume, dealing with everyday hangups in addition to more world-shaking threats. Daredevil was great in the middle, but it started slow and ended sluggishly; The Defenders was a fizzle, and the less said about Iron Fist, the better. But the first seasons of both Jessica Jones (2015-present) and Luke Cage (2016-present) are crackerjack (and both featured great villains!).
Krysten Ritter gave the world a beautiful, just-rolled-out-of-bed badass, carrying a lot of baggage, and not caring about etiquette or fashion, fighting the all-controlling Kilgrave (David Tennant). Luke Cage (Mike Colter)—who, incidentally, first appeared on Jessica Jones—dealt with Harlem's politics, poverty, and richness of character, in addition to its vicious crime. Soon-to-be Oscar winner Mahershala Ali (Moonlight) brilliantly plays villain Cornell "Cottonmouth" Stokes—a king-sized portrait of The Notorious B.I.G. on the wall—creating the stuff of legends.
7. American Vandal
Technically a spoof of true-crime shows like Making a Murderer—and podcasts like Serial—Dan Perrault and Tony Yacenda's American Vandal (2017-present) is good enough to stand on its own. The crime takes place at a high school, wherein an unknown someone spray-painted 27 penises on 27 cars in the faculty parking lot. Dunderheaded Dylan (Jimmy Tatro) is immediately blamed and expelled, but two members of the school A/V team—Peter (Tyler Alvarez) and Sam (Griffin Gluck)—see holes in the story and decide to investigate on their own.
The investigation itself is ingenious, with astonishing use of video, audio, charts, timelines, interviews, and alibis; Peter and Sam even investigate themselves, given that they, too, are possible suspects. (They had access to the parking lot cameras, which were disabled.) But while you're becoming deeply involved in such things, you may take a step back, realize what it's all about, and laugh hysterically; it's wonderfully ridiculous. The ending, on the other hand, is unexpectedly poignant, and makes this all the better. Season Two is on its way.
6. Unbreakable Kimmy Schmidt / GLOW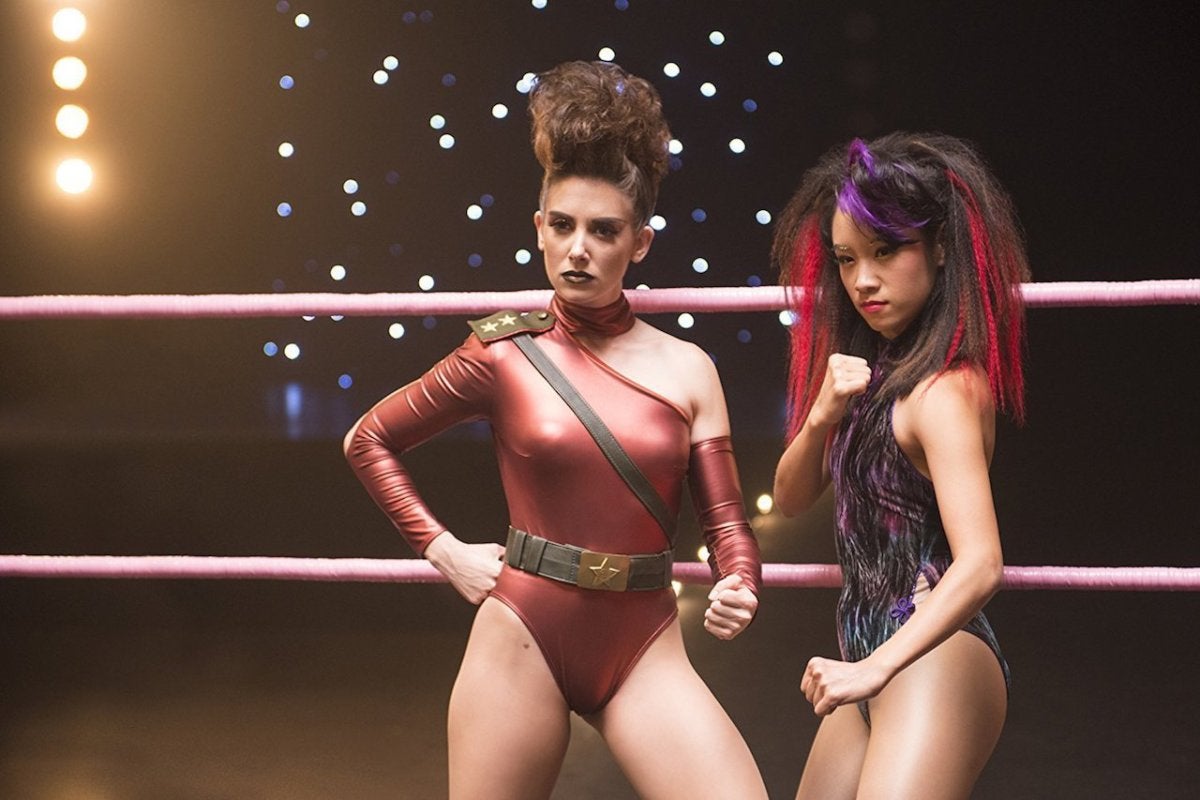 Here are two great comedies based around adorable and funny female leads. Co-created by Tina Fey, Unbreakable Kimmy Schmidt (2015-present) uses an old, fish-out-of-water concept: A woman (the wonderful Ellie Kemper) is freed from a cult after years spent in an underground shelter and must navigate modern-day New York, but does it in a bracing, positive way. The show's pack of strange, self-involved supporting New Yorkers, and the way they rub against the perky, sunny Kimmy, is a major key to the show's success.
Alison Brie stars in GLOW (2017-present), which is based on an actual cheeseball show from the 1980s; it stands for Gorgeous Ladies of Wrestling. Brie plays Ruth Wilder, an actress whose inherent obnoxiousness keeps her from getting real work, so she accepts a job on a quasi-exploitational wrestling show. In learning how to wrestle and be on a team, she becomes a more tolerable person. It's a shaky foundation for a show, but its unexpected combination of goofiness and excitement makes it a little treasure.
5. Dear White People / She's Gotta Have It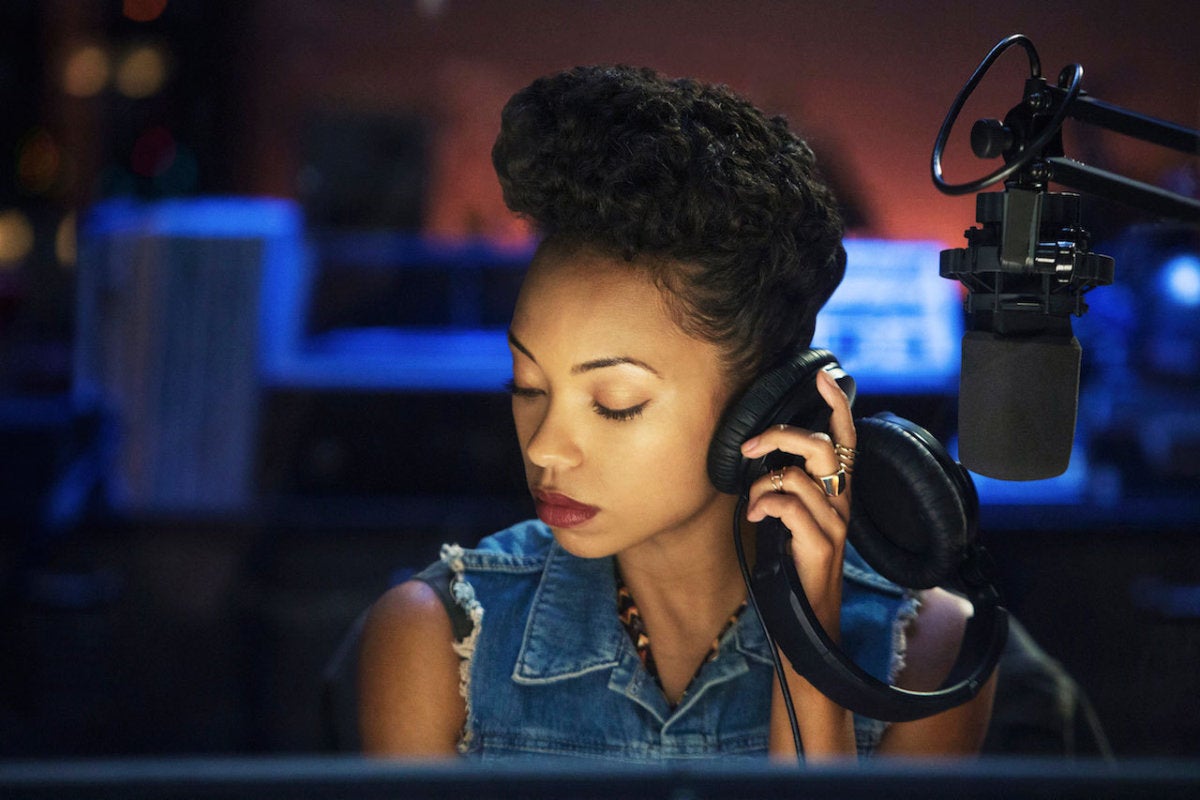 If two funny shows featuring female leads sounds too good to be true, how about two great shows featuring black female leads (both based on movies)? We have not been able to decide which of these is best, truth be told. Dear White People is based on Justin Simien's very good 2014 feature film, but replacing many of the actors. The incredible Logan Browning takes over the role of Sam White, whose radio show "Dear White People" at the Ivy league Winchester University perturbs many, especially after a Halloween party with white students dressed in blackface.
Spike Lee has expanded and updated his legendary 1986 feature debut She's Gotta Have It into a series. He keeps the heroine Nola Darling (DeWanda Wise) and her three lovers—goofy Mars Blackmon (Anthony Ramos), vain Greer Childs (Cleo Anthony), and responsible Jamie Overstreet (Lyriq Bent)—but adds modern political and sexual mores, as well as digging deeper into the characters' lives. Lee directed each episode, written by others, and he seems to be re-invigorated.
4. Alias Grace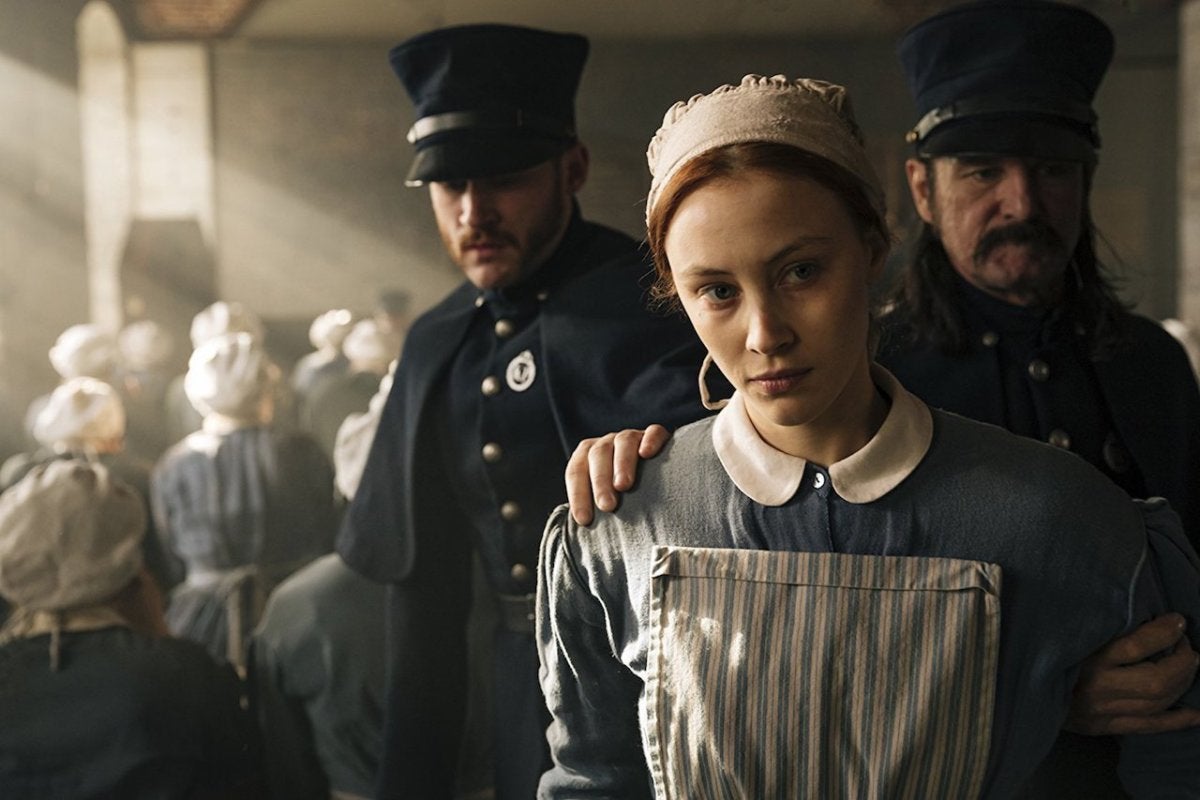 While Hulu has the hit The Handmaid's Tale based on Margaret Atwood's best-known novel, Netflix quietly offered this hidden gem, based on a slightly less-known Atwood novel. It's every bit as socially relevant, as well as equally brilliant and binge-worthy. Set in the mid-19th century, Alias Grace (2017) concerns accused murderess Grace Marks (the remarkable Sarah Gadon), who has been imprisoned for 15 years. Dr. Simon Jordan (Edward Holcroft) is ordered to give her a psychiatric evaluation.
Their talks frame the story, which evolves into detailed and troubling flashbacks, and the truth itself becomes something layered and weirdly malleable. This is a thoroughly Canadian production, with actress/filmmaker Sarah Polley (Away from Her, Stories We Tell) writing all six episodes, and Mary Harron (American Psycho) directing all six. Legendary filmmaker David Cronenberg co-stars as a reverend, and Anna Paquin has one of her most manic roles as one of Grace's early employers.
3. The Crown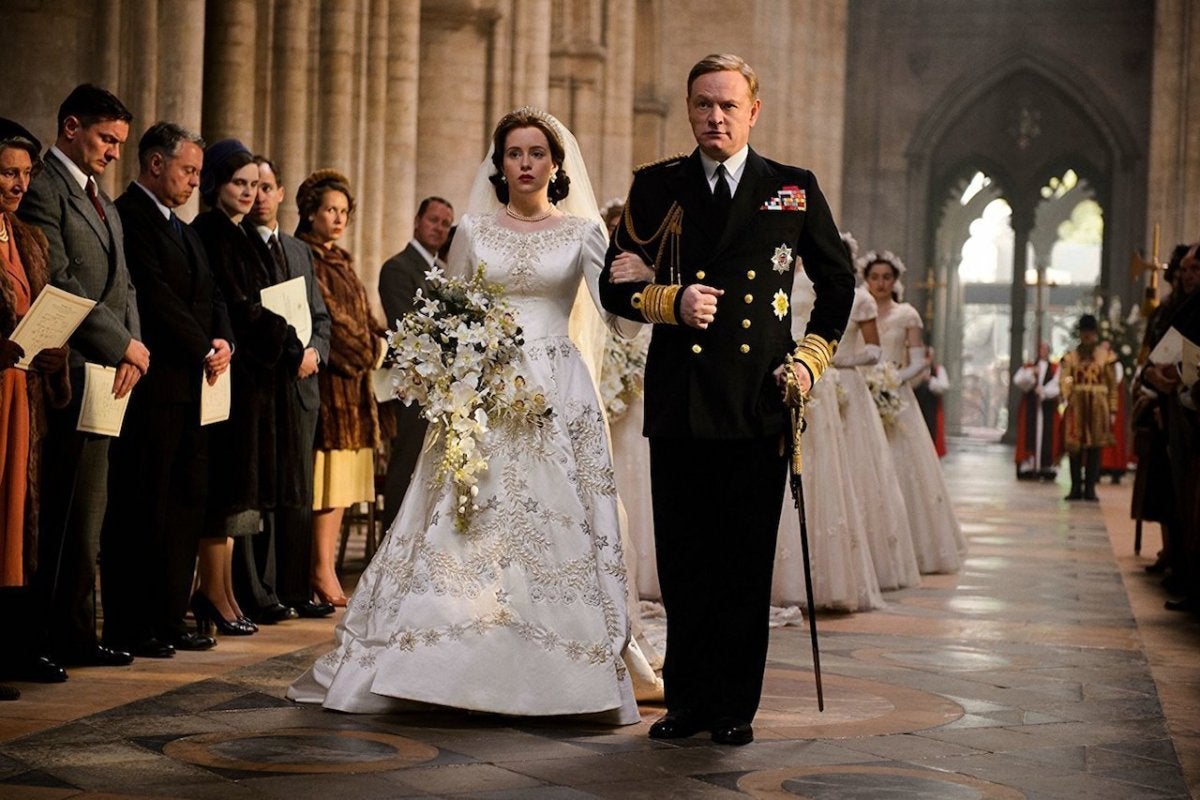 Those who watched the recent royal wedding between Prince Harry and Meghan Markle had an extra advantage, a deeper understanding of the ritual and nuance, if they had also seen The Crown (2016-present). The Oscar-nominated screenwriter Peter Morgan (The Queen, Frost/Nixon) created this epic biography of Queen Elizabeth II, intended to span 60 one-hour episodes over six seasons, with different actors portraying different parts in different eras. In a highly acclaimed performance, Claire Foy portrays the queen from 1947 to 1965 in the first two seasons.
Unlike a standard movie biopic, the series has the luxury of delving deep into times and places, rather than hurriedly skimming over the surface of a life for two hours. It takes what could have been dull matters of state and turns them into high, gripping drama, and it leaves viewers—perhaps Americans especially—with a new appreciation of a remarkable woman. Matt Smith co-stars as Prince Philip, Duke of Edinburgh; Vanessa Kirby is Princess Margaret, and John Lithgow is a memorable Winston Churchill.
2. Master of None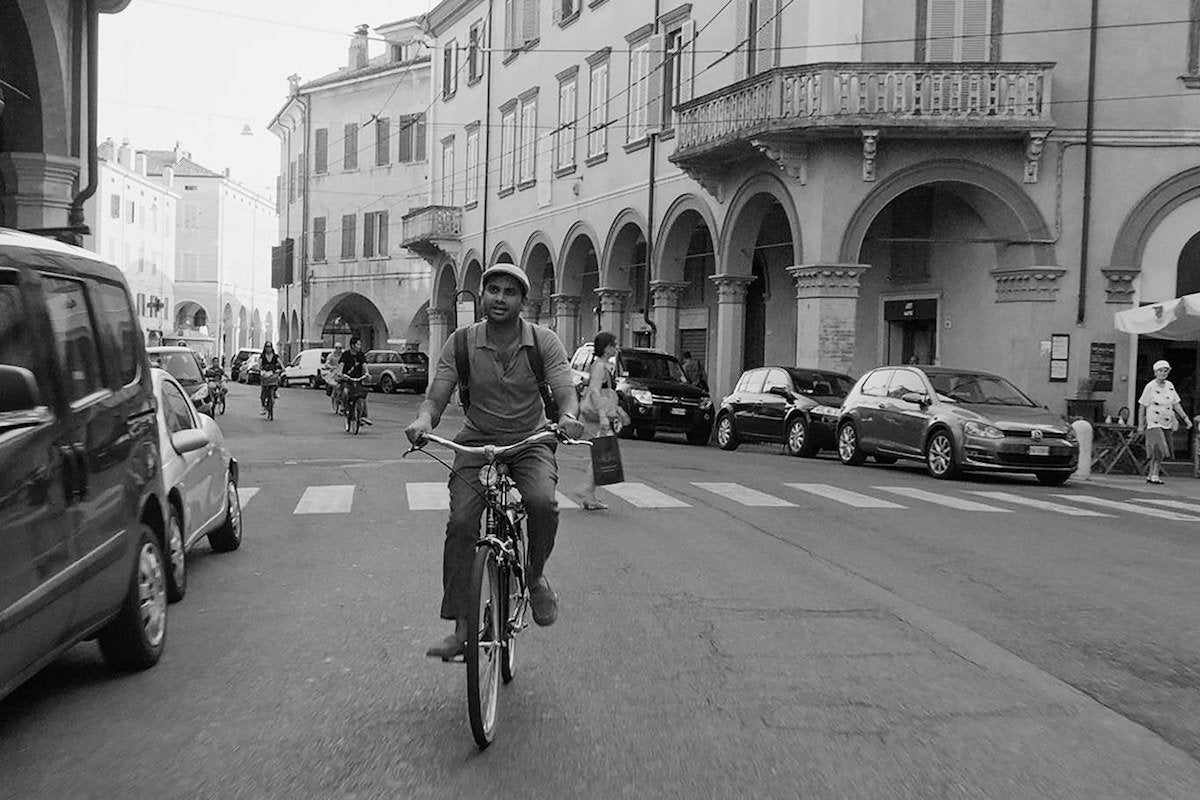 Many comedians have earned half-hour sitcoms, but none have stretched the format as far, and as brilliantly, as Aziz Ansari has with his Master of None (2015-present). Co-created with Alan Yang, the show's first season is funny enough, with Seinfeld-like conversations and awkwardness about day-to-day things, plus talk about being an actor and being Indian, and often both. Yet it's season two, in which Dev (Ansari) turns his love of pasta into a sojourn to Italy that morphs this series into something great.
Paying homage to many classic Italian films (it begins with Bicycle Thieves, but see if you can get the reference to Antonioni's La Notte), the show veers into risky territory with things like long, unbroken shots on characters with no dialog, or an episode that suddenly turns left and follows unknown characters. Even the supporting characters Arnold (Eric Wareheim) and Denise (Lena Waithe) only grow richer as the show goes on, rather than wearing out their welcome. This is a true feast of a show.
1. Stranger Things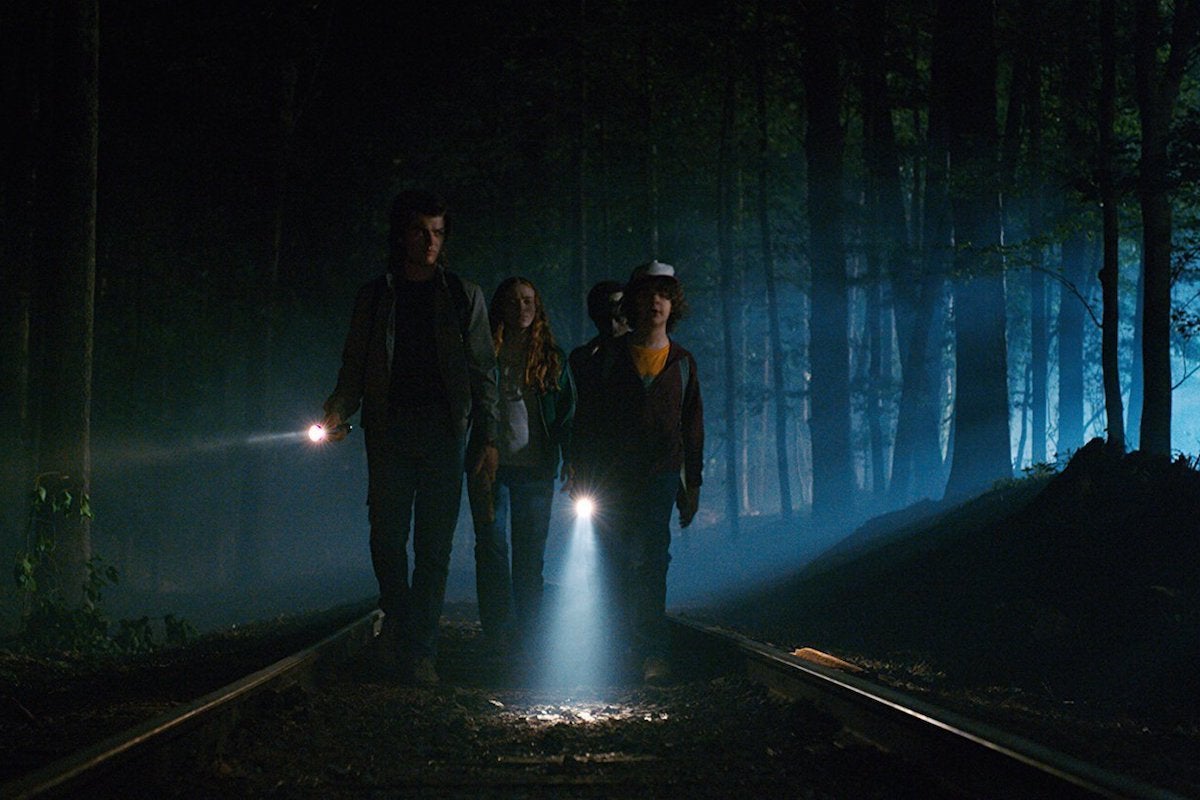 With Super 8 (2011), J.J. Abrams attempted to make a movie that captured that special spirit of growing up a nerd in a small town in the 1980s, steeped in sci-fi, fantasy, and horror books, movies, and games, and riding bikes in packs toward the hope of adventure. Where Abrams failed, Matt and Ross Duffer's Stranger Things (2016-present) wildly succeeds. It's so fully packed with vivid characters that the satisfying setups and payoffs for every secret and mystery seem almost effortless. It has an organic flow.
Winona Ryder and David Harbour are the adults, more rounded than adults usually are in these kinds of stories, while the shaven-head Eleven (Millie Bobby Brown) has become a girl-hero for the ages. Her friends, Mike (Finn Wolfhard), Dustin (Gaten Matarazzo), and Lucas (Caleb McLaughlin) love to argue over D&D minutiae and call their science teacher at home with questions about the universe. It's a series that is eagerly devoured and yet continues to beckon for multiple views.