At a Glance
Expert's Rating
Pros
One of the best quality video images available
Motion alerts by text and email
Relatively few false alerts
Cons
Facial recognition had problems recognizing faces
Some problems with Wi-Fi Direct on initial setup
Requires doorbell wiring and cannot run on batteries
Our Verdict
This video doorbell produces excellent video, but no one should buy it for its promised ability to recognize faces.
If you're considering buying a video doorbell, the Wisenet SmartCam D1 should be on your shortlist.
The image is sharp, clear, and comparable to the Nest Hello,TechHive's current top doorbell pick. It's relatively good at ignoring passing cars and other spurious movement, but I found one of its key detection features—facial recognition—had a difficult time catching visitors.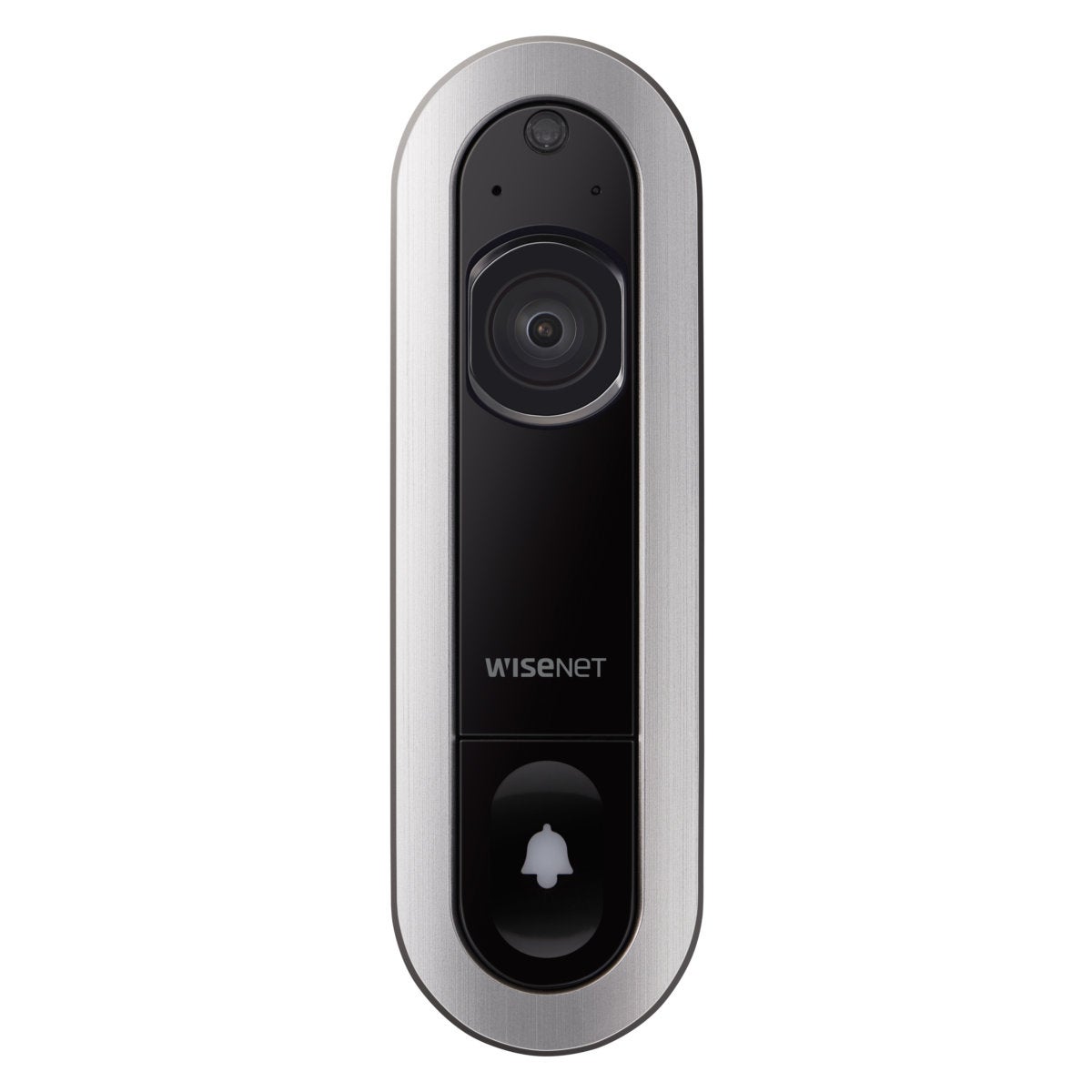 Like its competitors, the doorbell will send an alert to a linked Android of Apple phone when someone presses the bell. You can talk to whoever is at the door using your phone anywhere you have an internet connection.
Video quality
The sharp video from the SmartCam D1, coupled with a bunch of controls, is one of the features to love about this product.
Mentioned in this article
Nest Doorbell (Wired) (Formerly known as Nest Hello)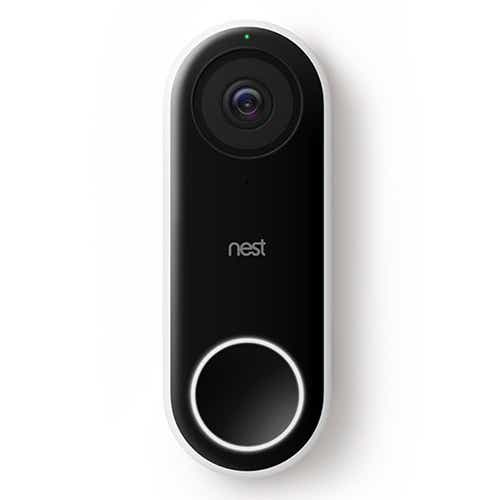 Price When Reviewed:
$179
At 1,600 by 1,200 pixels, the resolution matches the Nest Hello and has the same 4:3 aspect ratio. The lack of widescreen means you miss a bit off to the sides of the picture, but you end up with better resolution in the center of the image where callers to your door will appear.
Users can adjust the brightness, manually control night vision, switch on and off wide dynamic range, and even switch on and off lens distortion. It's probably more control than most people need, but it's nice to have.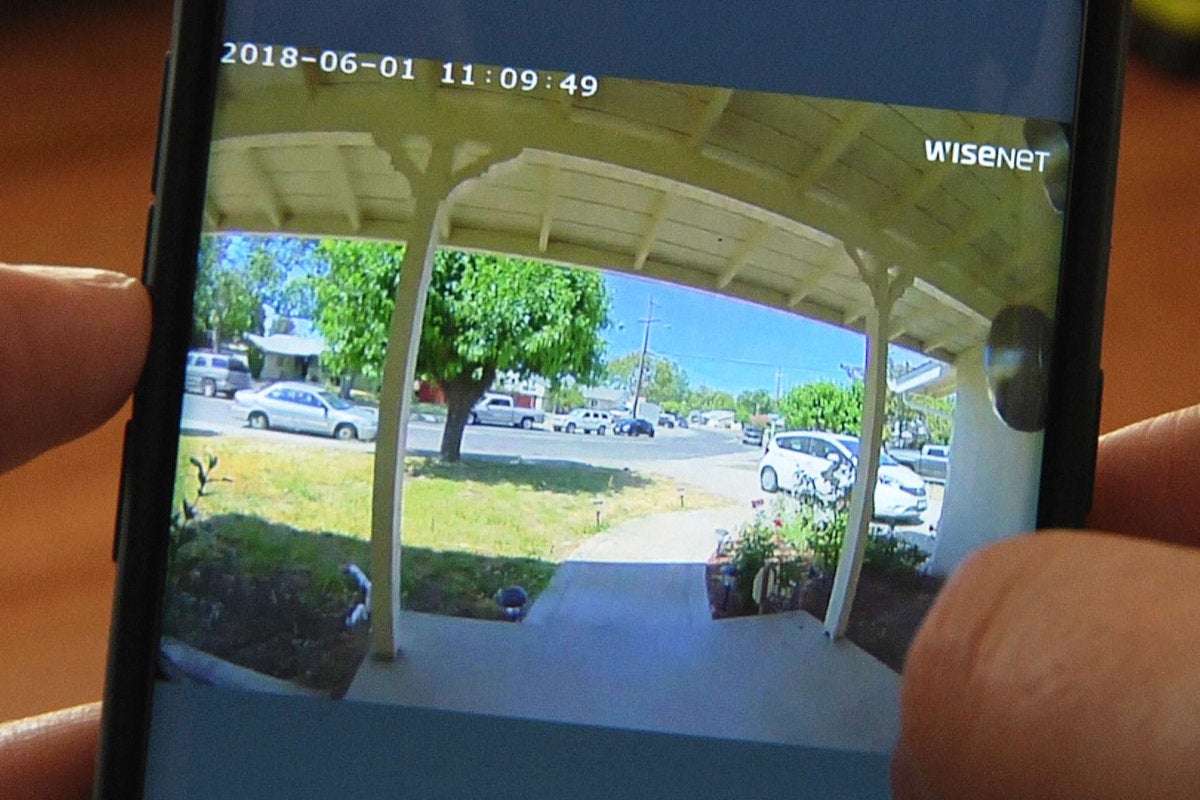 There's a 4X digital zoom that doesn't get too muddy or unclear when you use it. And you can set the system to record a time and date on the video image—something that is missing from many competitors' products and is surprisingly useful.
Detection
The SmartCam D1 uses infrared to detect movement, so it should ignore things like trees swaying in the wind. It can also be triggered by the sounds of people talking, glass breaking, or sirens.
It did a good job of ignoring passing cars and people, but did sometimes misinterpret random movement as a person, although that's pretty common with all video doorbells. When it detects something, you can choose to get an app alert, an email, or both.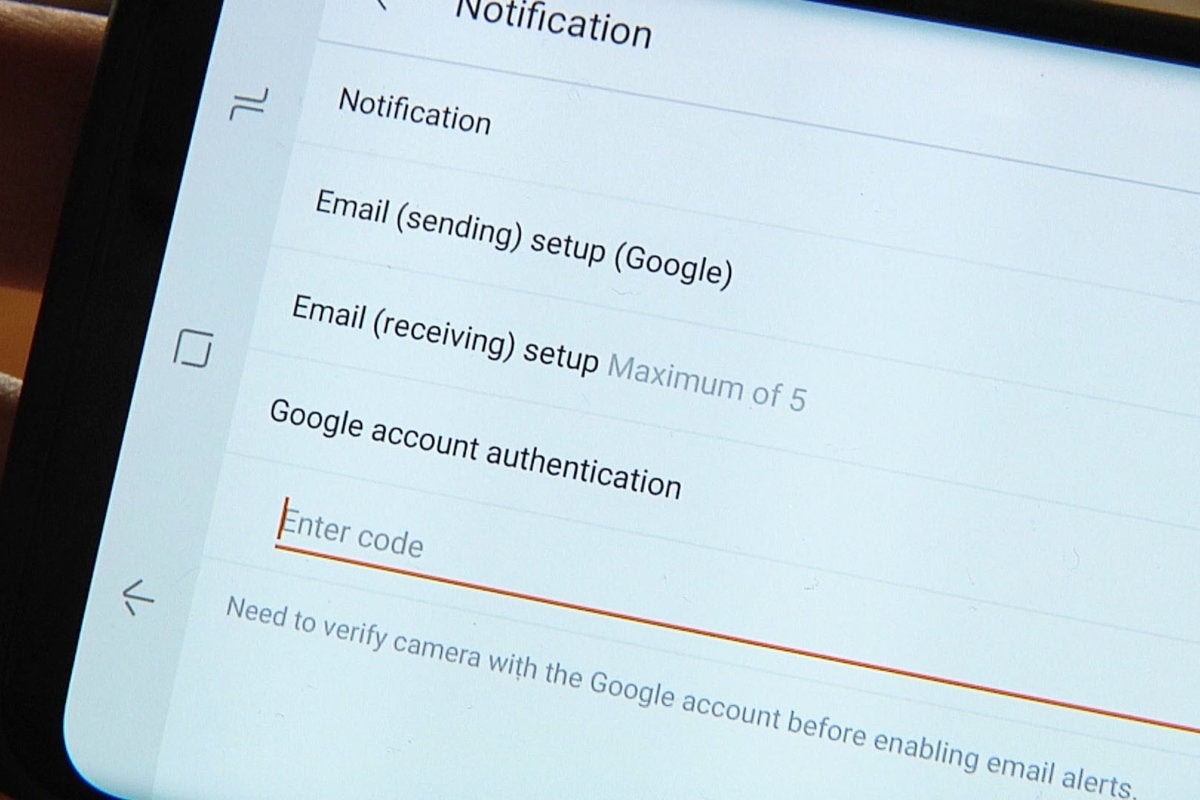 Complaints
The biggest problem I had with the Wisenet SmartCam D1 was with its facial recognition alerts. The idea is solid: When it notices someone, it snaps a picture of their face and then watches for them again. If you assign a name to that face in the software, you'll get alerts that tell you when they have been seen.
The reality for me was that in two weeks of testing, it managed to alert me just three times, and one of those was when it mistook the hubcap on a car for a face. I reset the unit, which seemed to help for a moment, but then encountered the same problem. I even swapped the unit for a new one, but nothing changed.
Installation
Hooking the doorbell up was easy thanks in part to the wire connector blocks that come with the doorbell—they make connecting it to existing wiring easy.
I did have problems with the Wi-Fi set up. Like other products, you need to use Wi-Fi Direct to connect to the doorbell to set it up, but that connection failed with a Samsung Note 8 on both units I tried. I called customer support, which answered fast and helpfully suggested trying another phone. That worked, but what would I have done had I not had another phone around?
Once it was set up, the Note 8 worked fine for everything else.
Three face plates are supplied in black, gold, and silver.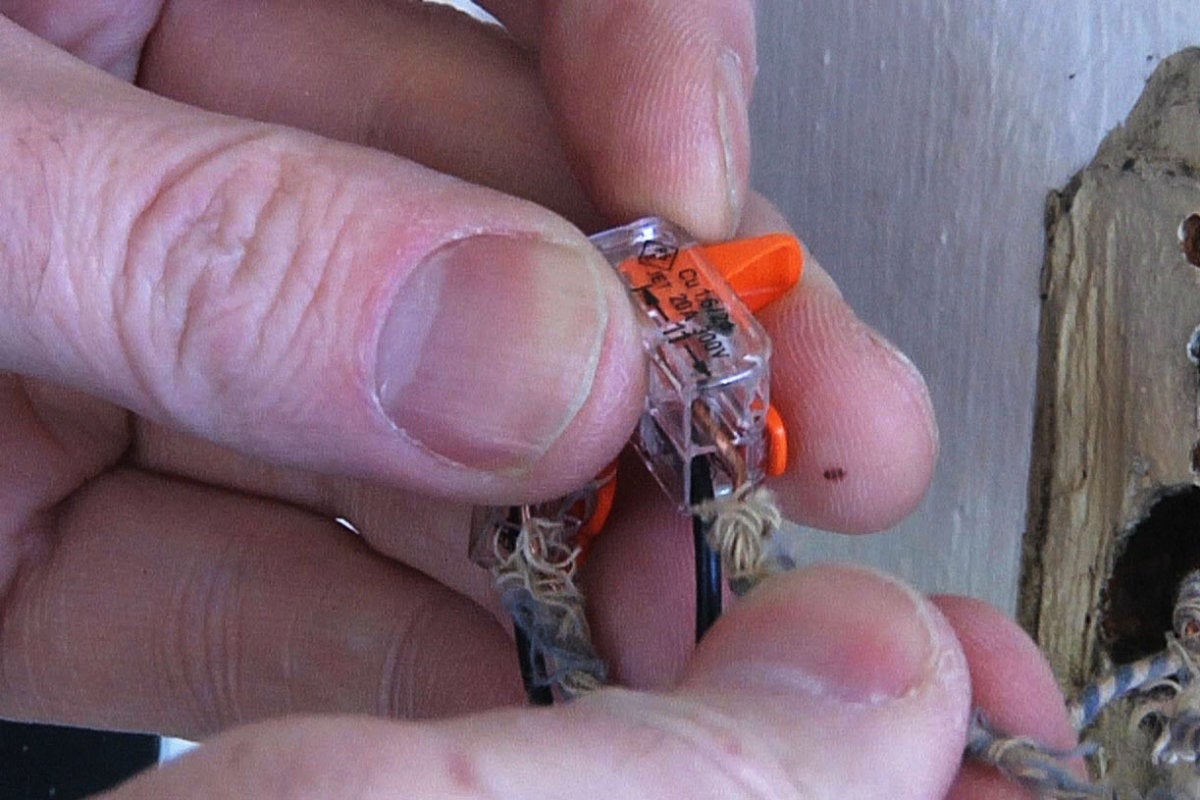 Monthly costs
If you want the doorbell to store footage of things it has captured, you'll need cloud video storage. It costs $5 per month to store 30 days worth of activity.
Conclusion
I was pretty impressed with the Wisenet SmartCam D1, largely because of its image quality. It's among the best out there and it does well on minimizing false alarms, so it's a pity that I had a problem setting it up and that facial recognition didn't work as expected.
The problems I experienced with facial recognition should only influence your decision if it's a feature you think you'll need. Plenty of other doorbells don't have it and I found it was quite acceptable without.