Though it's often confused with Veteran's Day, Memorial Day is when we take time to remember those brave souls that died for their country. It's not an easy thing, and perhaps a little painful, but by acknowledging those who gave of themselves, gave everything they had, it makes our own lives a little more worth appreciating. Here are 15 movies that offer a meaningful way to commemorate these heroes and their sacrifice.
All Quiet on the Western Front (Hoopla)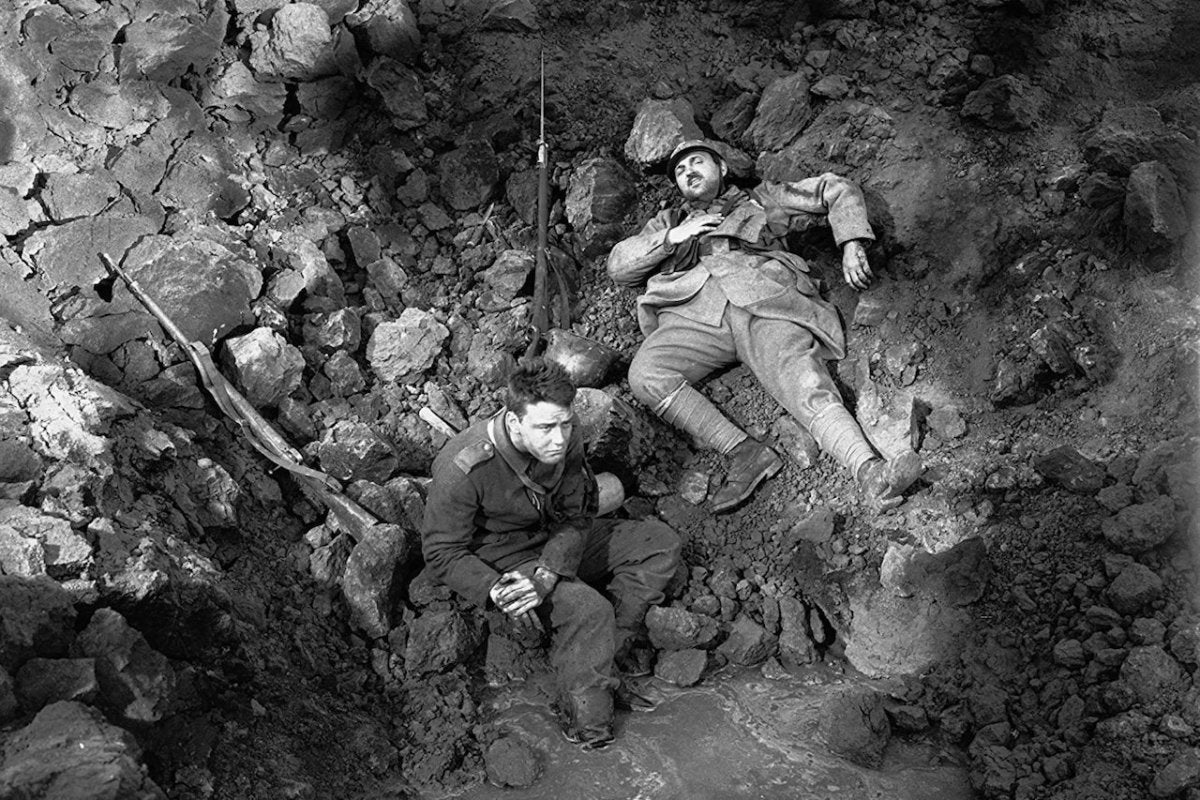 ★★★★★
Based on a 1929 novel by Erich Maria Remarque and directed by Lewis Milestone (who had previously worked on army training films), All Quiet on the Western Front (1930) was a gargantuan production in its day, an event movie that took the world by storm and won an Oscar for Best Picture; even today its power has barely diminished. (Hitler even banned it from being shown in Germany.)
It begins with a rousing speech that rallies a class full of young men to join the army and serve their country in the Great War, but they quickly discover that life in the trenches is far from glamorous. The famous tracking shot following the charge into battle has been frequently discussed; it actually has the power to excite and rather dampens the movie's anti-war stance. But another shot, involving a butterfly, is still remembered as one of the simplest and most powerful in any war film, then or since. Playwrights George Abbott (Damn Yankees) and Maxwell Anderson (Key Largo) were among the many who worked on the screenplay.
La Grande Illusion (FilmStruck)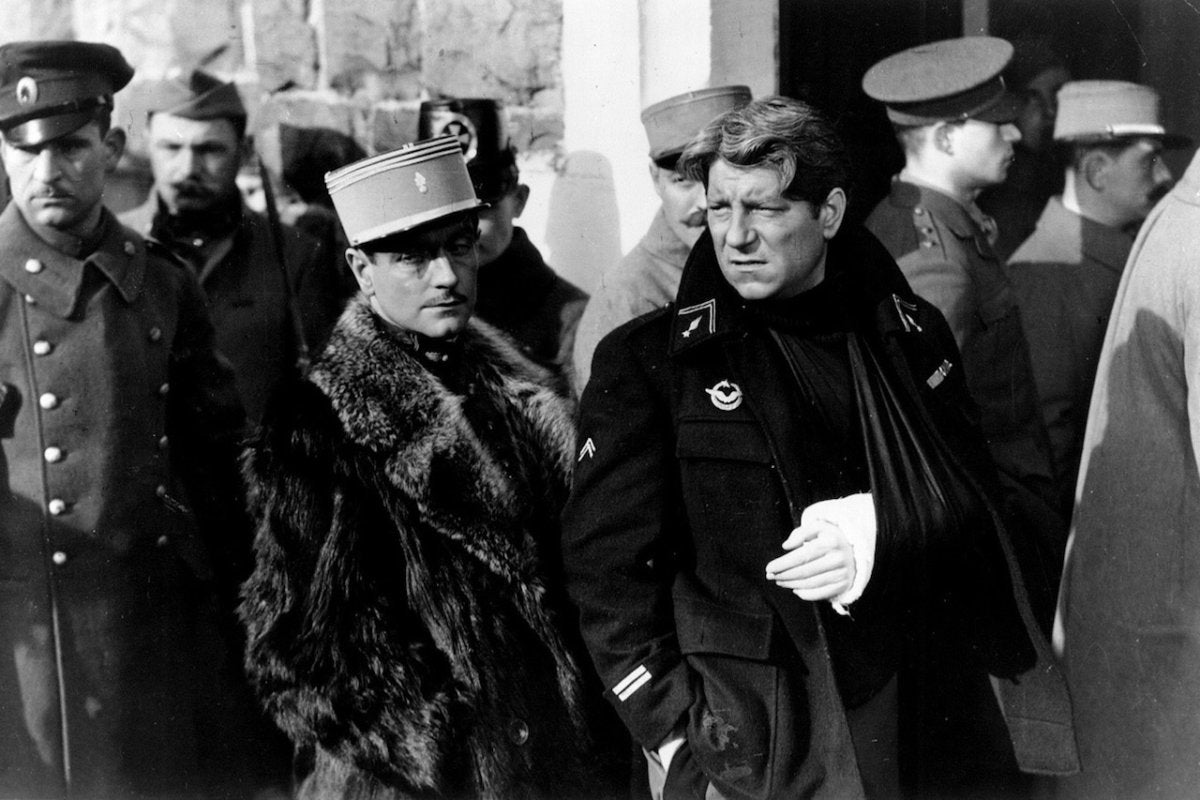 ★★★★★
Jean Renoir's masterful war-themed film La Grande Illusion (1937) has no battle sequences and is less about the horrors of war than it is about the difference between classes and nationalities (a subject that it still highly relevant). During the first World War, two French officers, Lieutenant Maréchal (Jean Gabin) and Captain de Boeldieu (Pierre Fresnay) are thrown into a prison camp, where they meet Rosenthal (Marcel Dalio), a wealthy Jewish couturier.
Amazon Fire TV (4K)
Price When Reviewed:
$100
Despite receiving preferential treatment, the men begin planning an escape. This is thwarted when they are transferred to an impenetrable German castle, run by Captain von Rauffenstein (Erich von Stroheim). However, another escape attempt is imminent. Stroheim is the movie's ace-in-the-hole; the actor wears a robotic back and neck brace, white gloves (to hide battle scars), and his famous monocle, and yet his character is oddly sympathetic, and his scenes with the French prisoners are rather touching. It's all due to the skill and genius of Renoir, who was perhaps the most humane of all directors.
They Were Expendable (Rental: iTunes, Vudu, Amazon Prime, etc., from $2.99)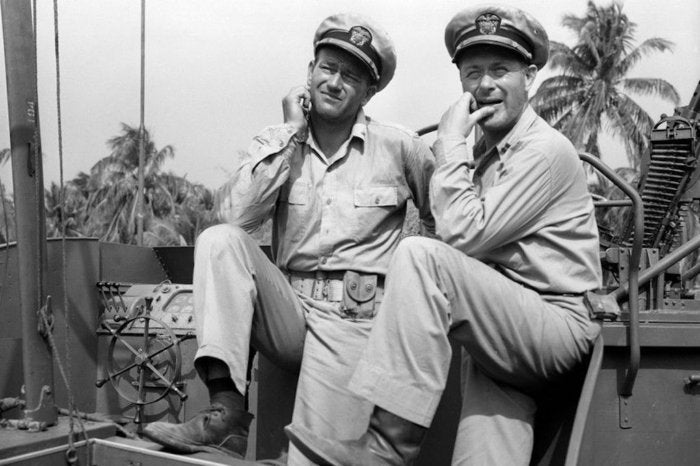 ★★★★★
John Ford's great WWII film They Were Expendable (1945) was shot and set at the tail end of the war, with his characters looking exhausted, bedraggled, unshaven, and utterly beaten. Playing Lieutenant "Rusty" Ryan, even the great John Wayne is shown at one point simply slumping to the ground. His co-star Robert Montgomery had only recently returned home from the real-life war.
The movie is ostensibly about the introduction of PT Boats into the fighting, but it is really a beautifully complex depiction of war as something both exciting and horrifying. The luminous, shadowy black-and-white cinematography helps underline the differences between the perception of war and what actually transpires. It's a remarkable film, but if viewers are looking for an alternate, and already subscribe to FilmStruck, Ford's The Long Voyage Home (1940) is also available. Also starring Wayne and with legendarily great cinematography by Gregg Toland, this one is set at the war's beginning and based on plays by Eugene O'Neill; it has a very different feel, but still equally poetic.
A Matter of Life and Death (FilmStruck)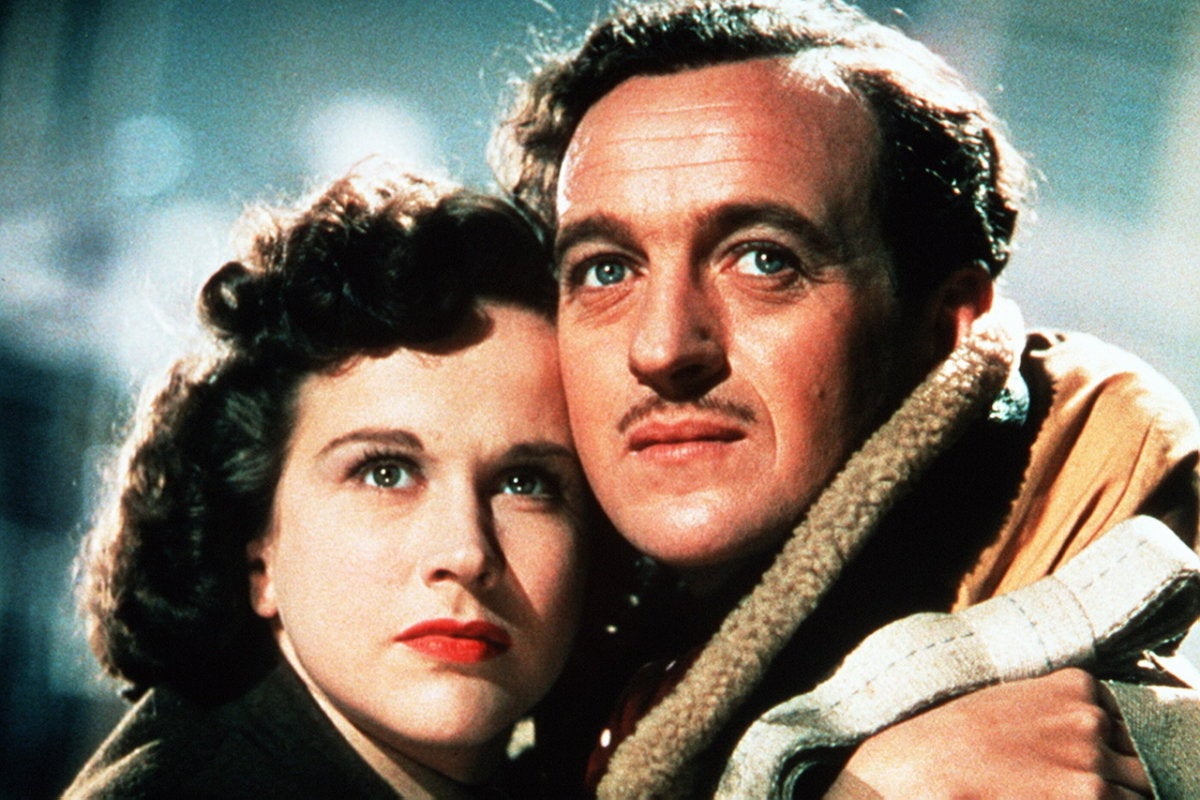 ★★★★★
Released in America as Stairway to Heaven, A Matter of Life and Death (1946) is one of the most enchanting, imaginative wartime movies ever made. Nosediving in a malfunctioning plane, a British pilot, Peter Carter (David Niven), speaks to a sweet-sounding American radio operator (Kim Hunter), and they fall instantly in love. In the morning, he inexplicably walks out of the ocean, alive, and meets the girl in the flesh.
Roku Streaming Stick+
Price When Reviewed:
$69.99
Apparently, Carter was supposed to have died and gone to heaven, but a mistake was made. He argues that because he's fallen in love, he has a right to stay. The case goes to trial in a heavenly court, with help from Carter's doctor (Roger Livesey). Powell and Pressburger paint their cinematic Heaven in black and white and Earth in lovely Technicolor, the opposite of what one might imagine, largely in an attempt to celebrate the joy of life. The film also features astonishing visual effects, none more memorable than a "stairway to heaven," which escalates itself infinitely through the clouds, past giant statues of philosophers and other potent images.
Paisan (Kanopy, FilmStruck)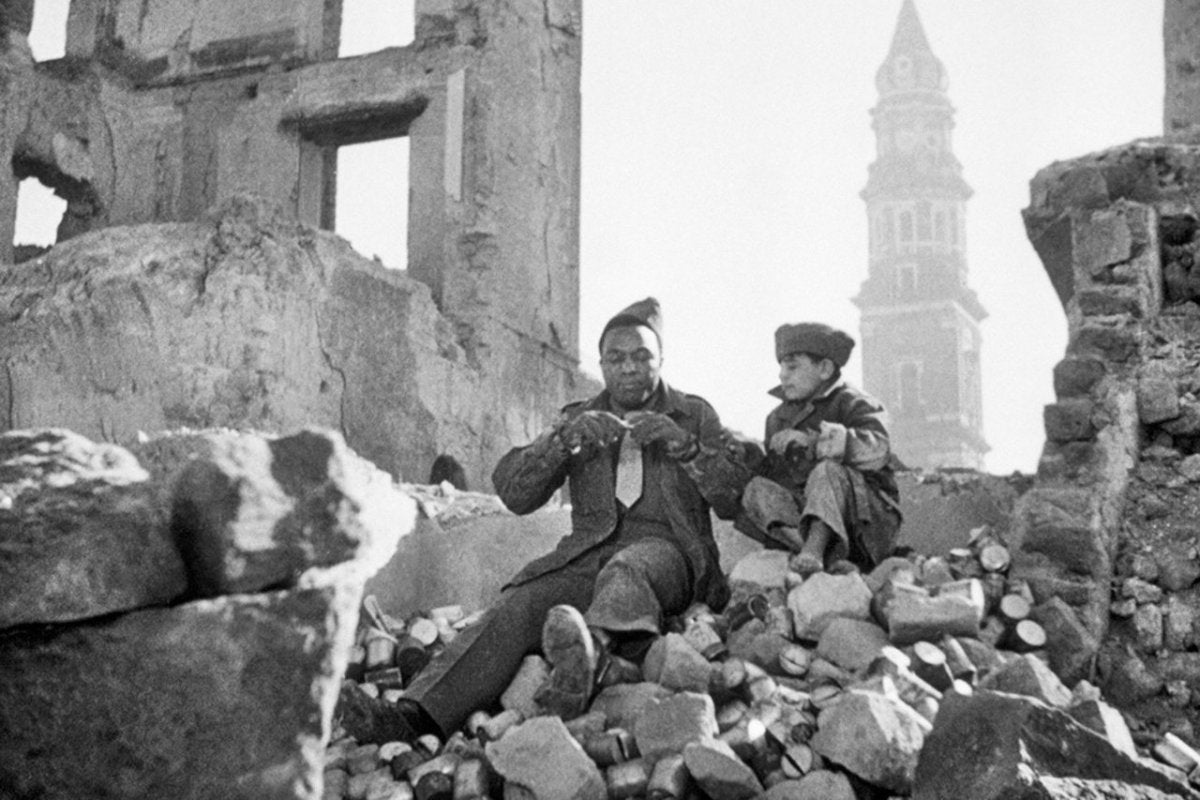 ★★★★☆
Roberto Rossellini's second feature film—and the second of his "war trilogy" (after Open City and before Germany Year Zero)—Paisan (1946) is an anthology film consisting of six tales about the meeting of Americans and Italians during WWII. ("Paisan" is a term of friendship.) In one, an American soldier tries to protect an Italian woman, though neither of them speaks the other's language. In another, a black soldier comes across a boy thief. And in another, three American chaplains spend the night in an Italian monastery (the monks are incredulous when they discover that two of the chaplains are protestant and Jewish).
In the best crafted story, a weary, drunken soldier searches for a girl and falls in with a prostitute without realizing that they are one in the same. Though it's a prime example of the Italian Neo-Realism movement, Rossellini's handling of the actors is sometimes awkward, and he has a penchant for melodrama and for swelling music. But the genuine feeling of human warmth is unmistakable. The writers, including Rossellini and Federico Fellini, received a Best Screenplay Oscar nomination in 1950.
The Steel Helmet (Kanopy, FilmStruck)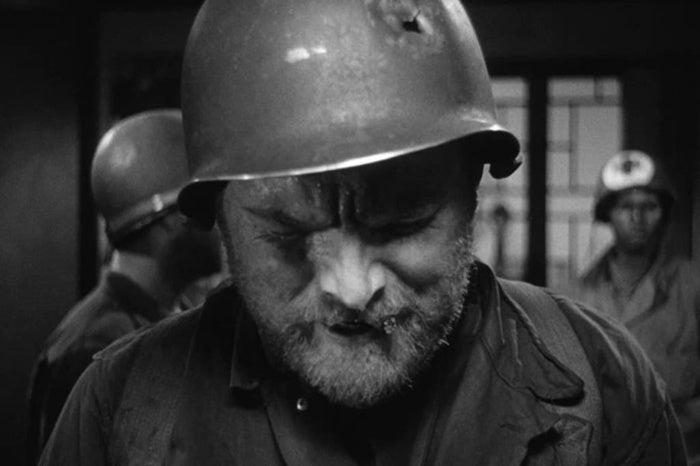 ★★★★★
Before breaking into films, the great writer and director Samuel Fuller worked as a newspaper reporter and fought with the "Big Red One" in WWII, and his hard, tough, headline-like writing resulted in a series of punchy, ferocious movies. The Steel Helmet (1951) is arguably his first masterpiece, following the cigar-chompin' Sergeant Zack (Gene Evans), the lone survivor of an ambush in the Korean War. (He is saved by his steel helmet, also slangily referred to as a "tin pot.")
A young Korean boy, whom he nicknames "Short Round" (William Chun), begins to tag along with him and the Sarge reluctantly, grumblingly, allows it. They come across a platoon of other soldiers, a wide cross-section of various and assorted cultures, and together they establish a base in a beautiful Buddhist temple. There, the men's internal conflicts and prejudices bash up against the real, external conflict. It's a smart, tense film, but Fuller's later, full-color The Big Red One (1980) (Rental: iTunes, Vudu, Amazon Prime, etc., from $2.99), based on his own experiences during the war, is also highly recommended.
Paths of Glory (Rental: iTunes, Vudu, Amazon Prime, etc., from $2.99)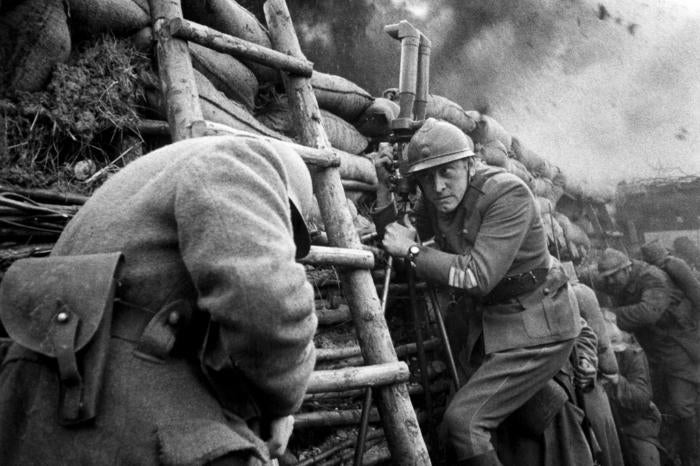 ★★★★★
Without question a masterpiece, and one of the greatest war films of all time, Stanley Kubrick's Paths of Glory (1957) is swift and merciless in its condemnation of the behaviors of war, and yet without a hint of preaching. During WWI, a general (Adolphe Menjou) orders an attack that will surely be a suicide mission; when it fails, he furiously orders a court-martial. Three scapegoats (Ralph Meeker, Timothy Carey, and Joe Turkel) are chosen, for reasons having little to do with the mission, and it's left to Regiment Colonel Dax (Kirk Douglas) to try to defend them during their trial.
The extraordinary black-and-white cinematography captures the cavernous, fluid spaces in which all this blame-passing and hubris occurs, and legendary pulp novelist Jim Thompson co-wrote the vicious screenplay. It wraps up with an indescribably moving sequence in a cantina involving a German singer; she's played by Christiane Susanne Harlan, who married the director the following year. This is unmissable.
Saving Private Ryan (Rental: iTunes, Vudu, Amazon Prime, etc., from $2.99)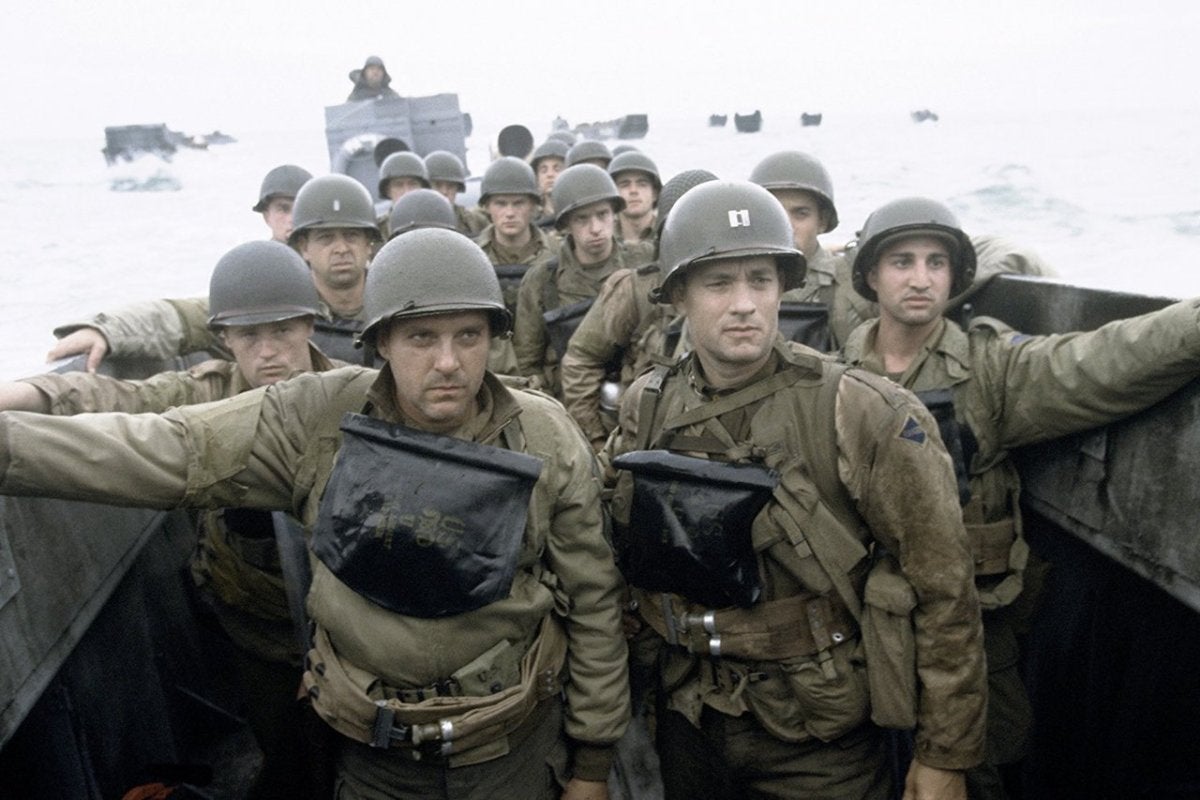 ★★★★☆
Steven Spielberg knew that war movies could possibly make war look exciting and appealing, so, with Saving Private Ryan (1998), he concocted the now-legendary battle at Omaha Beach during the Normandy landings; this opening, bloody, 27-minute sequence is so visceral, so harrowing, that it feels for all the world like cinema has been reinvented.
Mi Box Android TV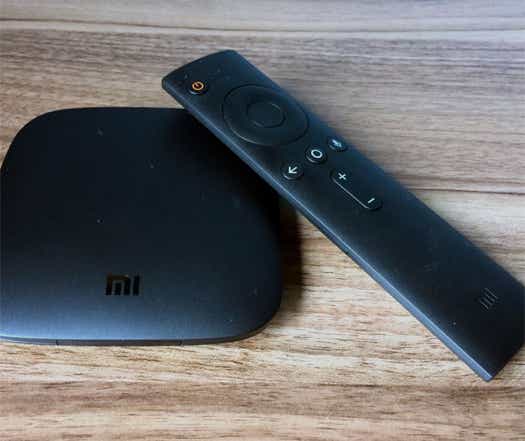 The rest of the movie is touching, and frequently gripping, as Captain John H. Miller (Tom Hanks) and a squad (Tom Sizemore, Edward Burns, Barry Pepper, Giovanni Ribisi, Vin Diesel, Adam Goldberg, and Jeremy Davies) try to find the title Ryan (Matt Damon), who gets to go home because he is the last survivor of four fighting brothers. Spielberg plays up the disdain that the men feel toward Ryan, while remaining honorable toward all the characters. It's not flawless, and it goes a little overboard from time to time, but it's unforgettable, and potentially life-changing. It won five Oscars, for Best Director, Cinematography, Editing, Sound, and Sound Effects Editing.
The Thin Red Line (Rental: iTunes, Vudu, Amazon Prime, etc., from $2.99)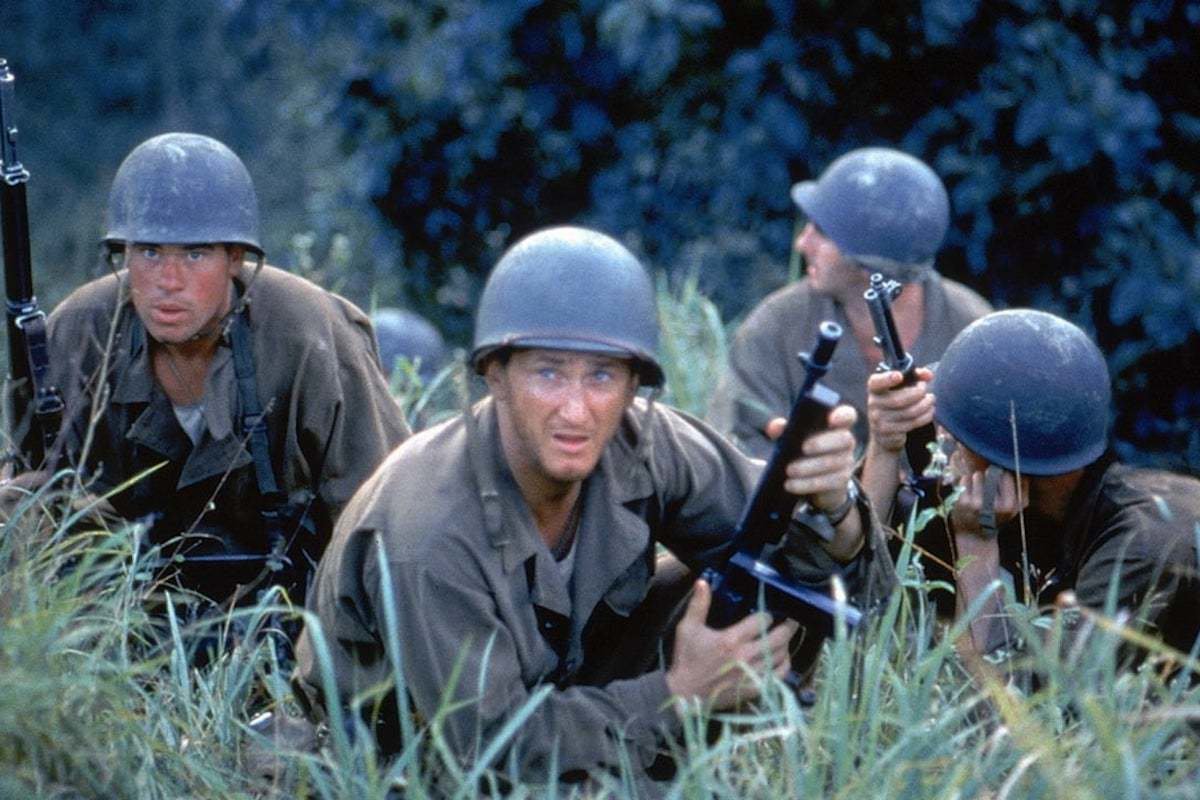 ★★★★★
At the end of 1998, critics fought their own war over which was better, the popular Saving Private Ryan or the artistic The Thin Red Line; both are great films, but Terrence Malick's The Thin Red Line (1998) is something a little more; whereas the former is a technical masterpiece, this one is cinematic poetry. Based on a 1962 novel by James Jones, the movie depicts the taking of Guadalcanal from the Japanese by the U.S., but it's really more interested in a bigger picture, in a sense of how man fits into nature, and how nature is bigger than any war.
John Toll's glorious cinematography shows the soldiers among tall, wavy grass, against a huge sky. Images such as a bird being born, and then dying, in the midst of battle are more potent than the outcome of that battle. It's not exactly a movie for everyone, but for daring viewers, it's immensely powerful. The cast—some of whom appear onscreen only for a few minutes—includes Sean Penn, Adrien Brody, Jim Caviezel, Ben Chaplin, George Clooney, John Cusack, Woody Harrelson, Nick Nolte, John C. Reilly, and John Travolta.
Hart's War (Hulu)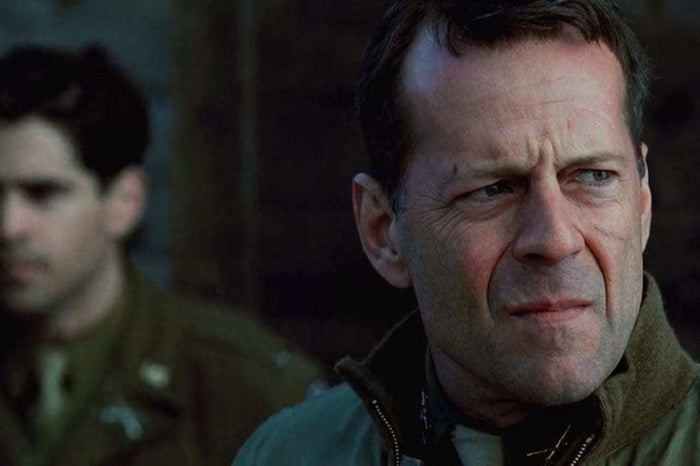 ★★★☆☆
Here's a good, solid little war movie that doesn't change the world, but is efficient, entertaining, and satisfying. Hart's War (2002) was a box office failure, but mainly because the ads featured a tough-looking Bruce Willis, and audiences no doubt expected—and did not receive—something like Die Hard. The actual main character is Army First Lieutenant Thomas Hart (Colin Farrell), a senator's son and former law student, who is captured and tortured by the Germans, talks, and is thrown in a prison camp.
Apple TV 4K
Price When Reviewed:
32GB $179 | 64GB $199
Cranky Col. McNamara (Willis) is there, and suspects that Hart may have given up information. Two Tuskegee Airmen are additionally captured, and begin enduring hateful, racist remarks from the white prisoners. One of the black men is murdered, and the other, Lt. Lincoln Scott (Terrence Howard), is blamed and court-martialed. Hart is assigned to defend him during his trial. So it's a crack courtroom drama, but stick around: It's also an exciting escape movie! Gregory Hoblit directed, based on a novel by John Katzenbach. Future directors Billy Ray (Shattered Glass) and Terry George (Hotel Rwanda) wrote the screenplay.
The Messenger (Hulu, Fandor, Kanopy)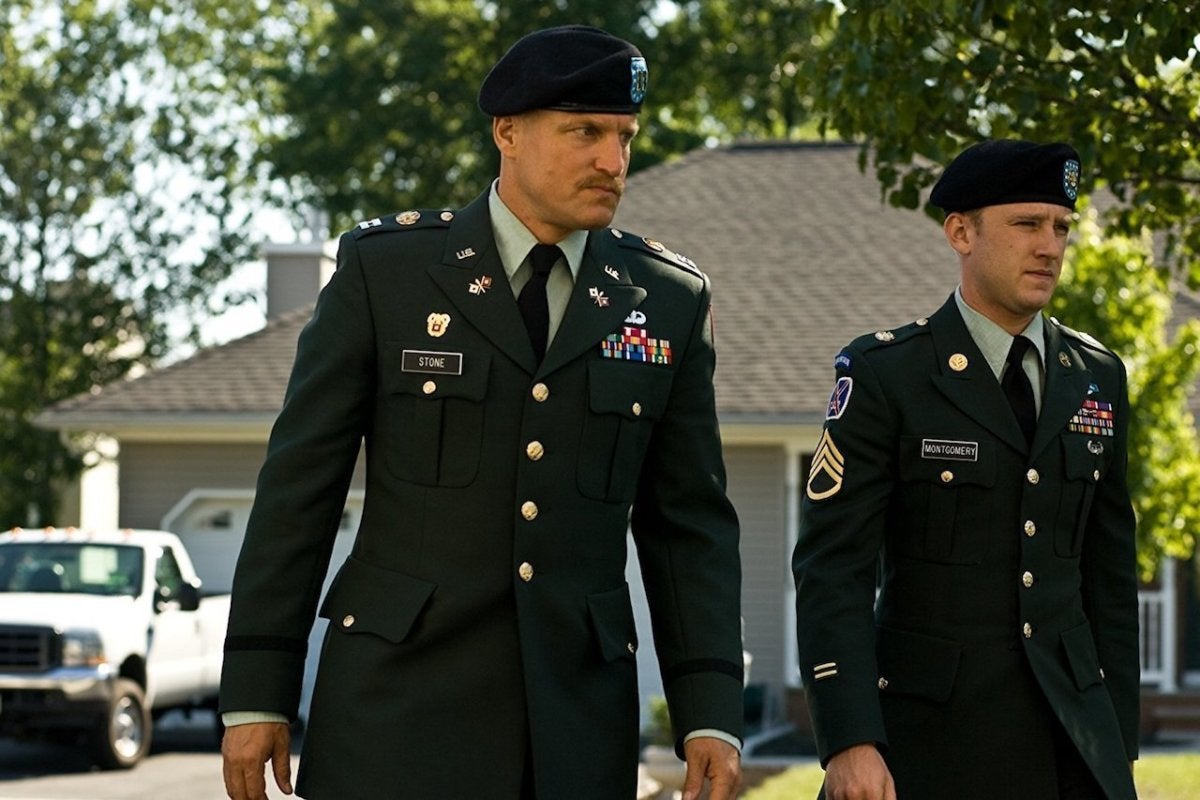 ★★★★☆
This extraordinary movie about the war in Iraq may look like a somber, noble chore. But within minutes, it reveals itself as warm and engaging, with characters that we'd like to get to know better. It's an effortless drama that simply carries us along. The Messenger (2009) concerns staff sergeant Will Montgomery (Ben Foster), wounded in Iraq with just a few months left on his tour; he is assigned to notification duty, which means that he gets the not-enviable job of ringing doorbells and informing the next-of-kin that their loved ones have died in the war.
He answers to Captain Tony Stone (Woody Harrelson), who understands well the intricate rules of this duty; the slightest variation could lead to disaster. Together they witness many kinds of grief and rage, and Will finds himself drawn to a beautiful new widow (Samantha Morton). Screenwriter Oren Moverman (Jesus' Son, I'm Not There) makes his directorial debut here, and it's a work filled with rich, thoughtfully observed characters and nuanced human behavior. Nothing is simple or black-and-white; the characters drive this story, which is all the more surprising given how grim this subject matter could have been in the wrong hands. Moverman and Alessandro Camon's original screenplay received an Oscar nomination, as did Harrelson's supporting performance.
Fury (Rental: iTunes, Vudu, Amazon Prime, etc., from $2.99)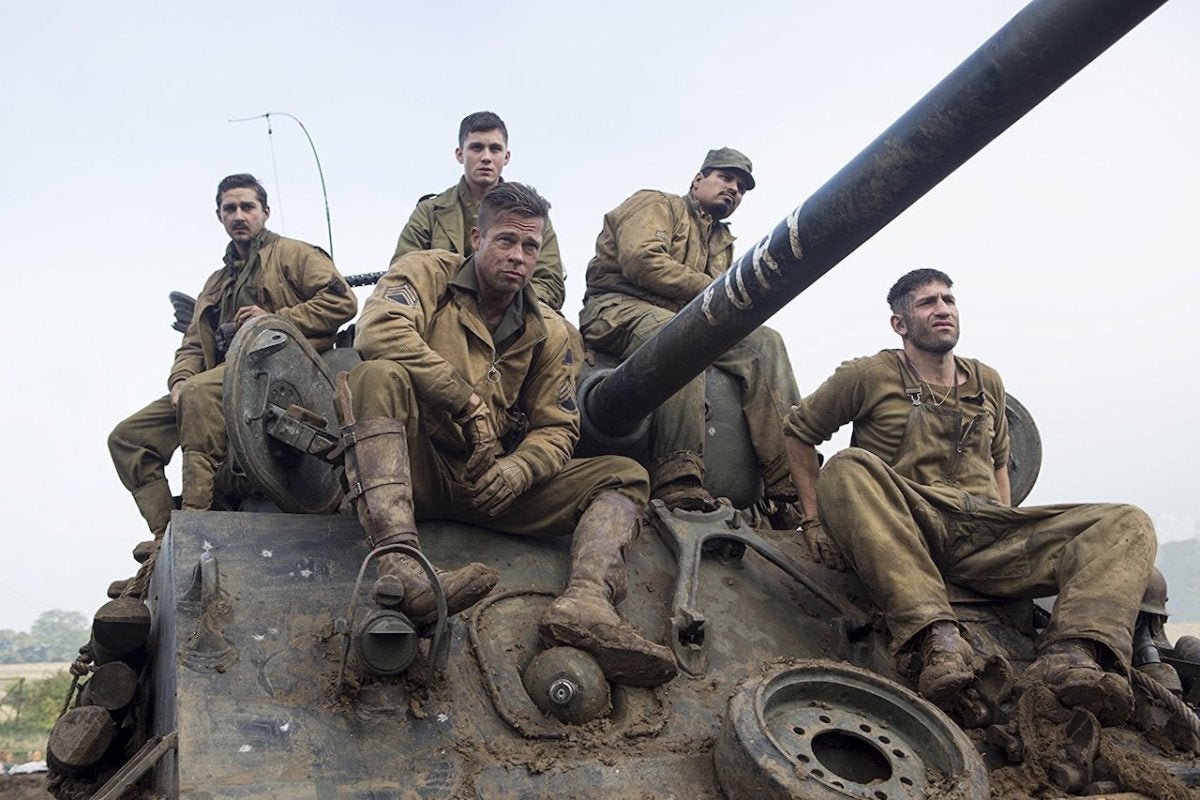 ★★★★☆
Filmmaker David Ayer wrote the screenplay for Training Day and directed End of Watch, both about the day-to-day operations of police officers; with Fury (2014) he transfers that attention to detail to a tank crew in the final days of WWII. On the German front lines, a staff sergeant known as "Wardaddy" (Brad Pitt) has a reputation for keeping his crew alive, although they have recently lost a man.
YAS-107
Price When Reviewed:
$199.95
A rookie, Norman (Logan Lerman), who has been trained for office work, is ordered to join them. The other men (Michael Pena, Shia LaBeouf, and Jon Bernthal) scorn him at first, but after several battles, big losses and small victories, they begin to bond in a meaningful way—until they hit a land mine and become stuck behind enemy lines. The film's cinematography and editing is remarkable, providing a clear understanding of the inner operations of the cramped tank, without any clumsy expositional dialogue, and the exterior battles are kept just as startling and vivid. The "rookie" idea is a little shopworn, but the movie has an old-fashioned feel; tough, yet unafraid to show pain.
Allied (Amazon Prime, Hulu)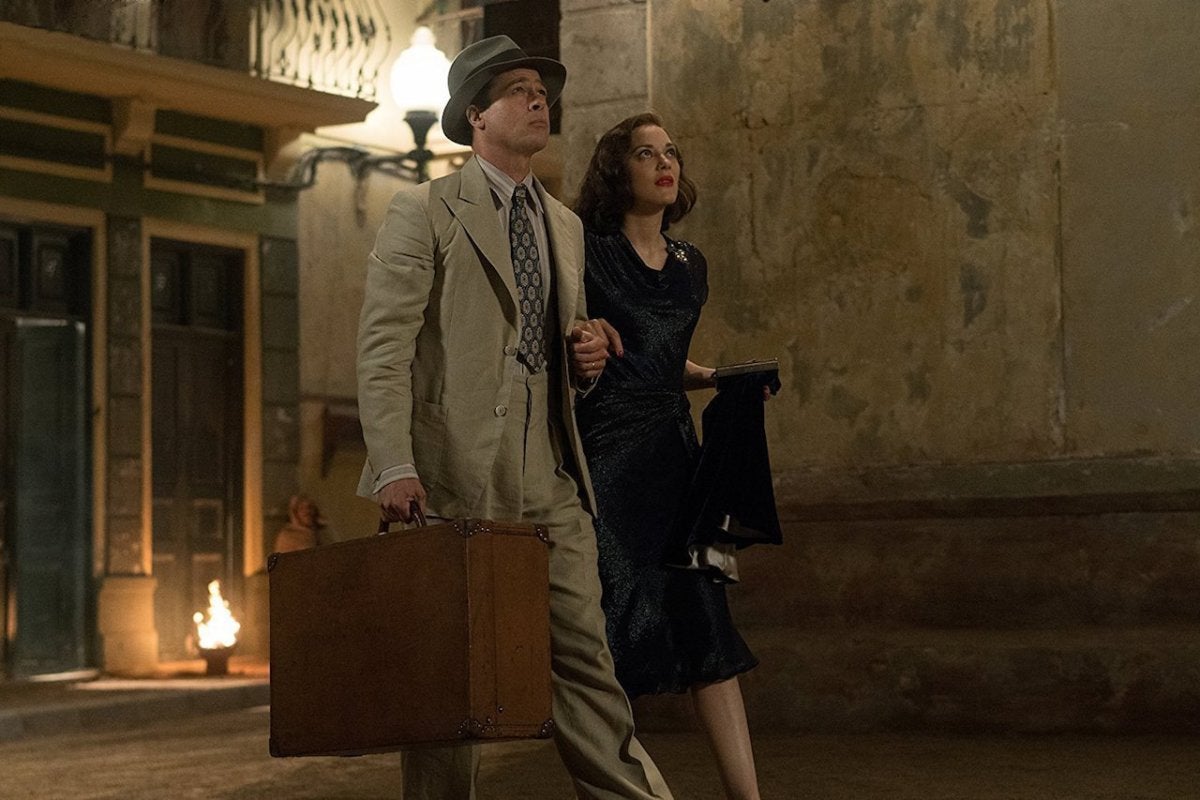 ★★★★☆
Recalling Casablanca (1942) in a big way, Robert Zemeckis's Allied (2016) is another old-fashioned war film, big and polished with evocative music (by Alan Silvestri) and period designs. In the early days of WWII, intelligence officer Max Vatan (Brad Pitt) gets a new assignment. He is to meet French resistance fighter Marianne Beausejour (Marion Cotillard) in Casablanca, Morocco, pose as her husband, and then assassinate a German ambassador at a swanky party.
They pull off the hit, but have fallen in love, so they move to London, settle down, and raise a family. But then Max is called into headquarters and given dire news: His wife may be an enemy spy. Worse, unless he can prove that she isn't, he'll be required to kill her himself. (Shades of Brad Pitt's Mr. and Mrs. Smith!) Pitt and Cotillard are glamorous in a good, movie-star way, and generate a warm, vivid onscreen chemistry. After a long career of glitzy entertainments, this, along with Flight and The Walk, shows Zemeckis embarking on a more mature phase of his career, not shying away from visual effects, but not showing off either–although a love scene inside a car surrounded by a sandstorm is just a little silly.
Five Came Back (Netflix)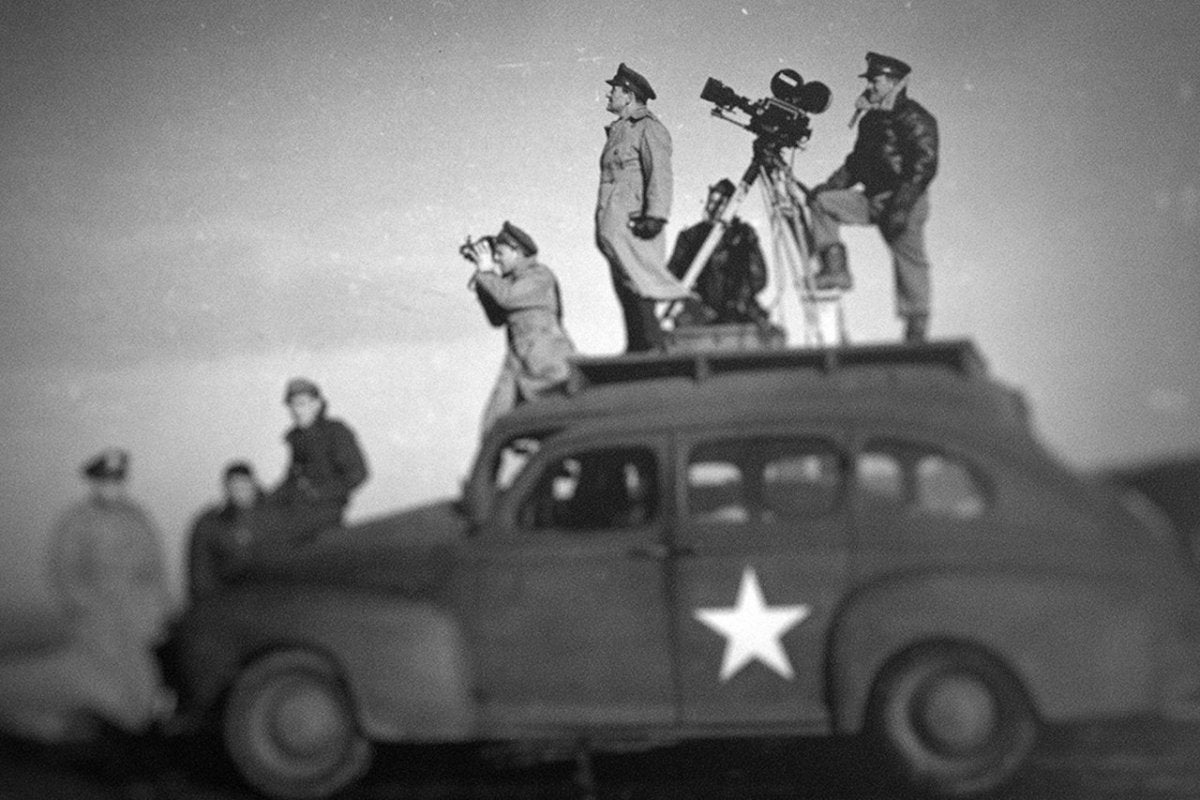 ★★★★★
Journalist Mark Harris adapts his 2014 non-fiction book into this three-part, three-hour Netflix original documentary, and it's a triumph. Five Came Back (2017) both argues and proves that film is a strong medium for communicating ideas in an emotional way. But at the same time, it's a moving, powerful evocation of how alluring and how corrosive images of war—and, finally, war itself—can be. As WWII loomed, five key Hollywood filmmakers, John Ford, Frank Capra, William Wyler, John Huston, and George Stevens, felt the need to do something for their country.
Sonos Playbase
Price When Reviewed:
$699
They wound up overseas making all different kinds of propaganda films and documentaries to help bolster the troops' morale, educate the folks back home, or simply record history. Of course, nothing went as smoothly as one might imagine, and when they came back, they were all changed forever. Interspersed with footage, vintage interviews, photographs, and narration by Meryl Streep, five modern filmmakers turn up to champion the five original heroes: Guillermo Del Toro, Paul Greengrass, Steven Spielberg, Francis Ford Coppola, and Lawrence Kasdan.
Last Flag Flying (Amazon Prime)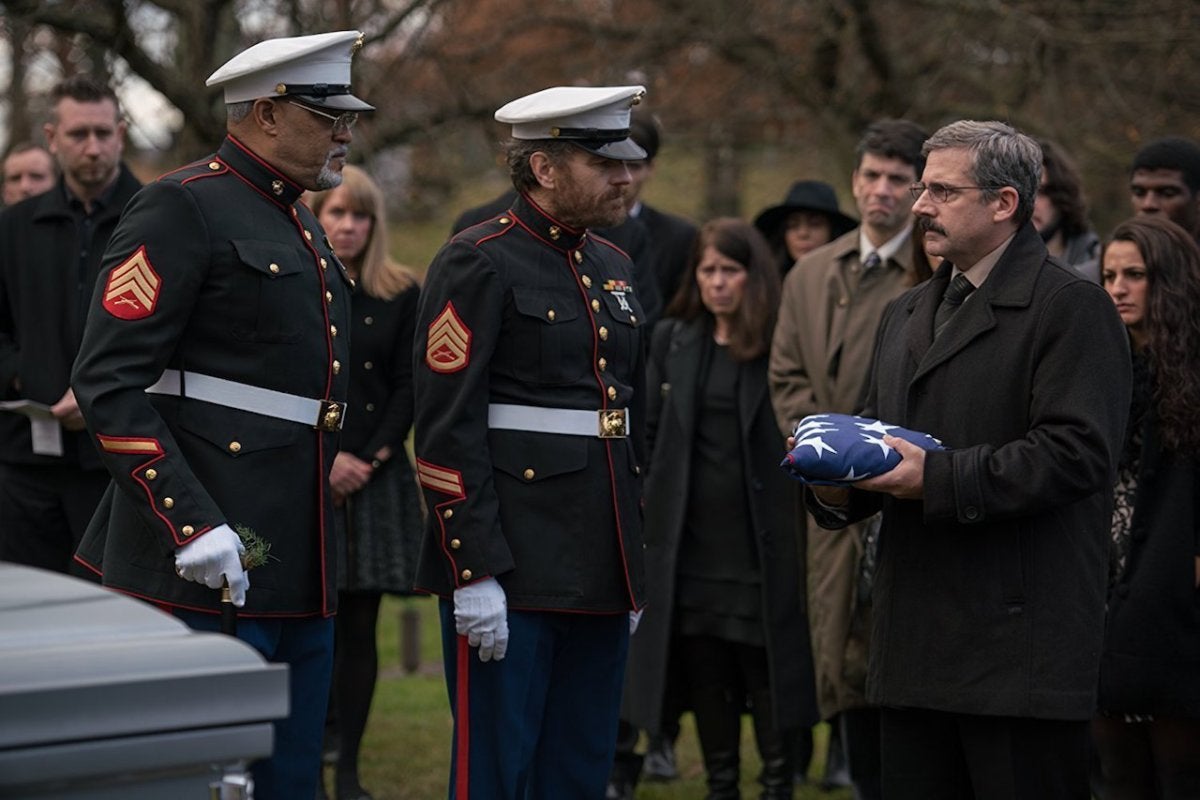 ★★★★★
We recently included this one on our 10 best original movies streaming on Amazon list, but it's a perfect Memorial Day movie in many ways, so here it is again. Directed by Richard Linklater, the seriously underrated Last Flag Flying (2017) is a worthy companion piece to Hal Ashby's The Last Detail (1974), both based on novels by Darryl Ponicsan. It involves a road trip taken by three former military men, all of whom served together in Vietnam: ex-Marines Sal Nealon (Bryan Cranston) and Richard Mueller (Laurence Fishburne), and ex-Navy Corps medic Larry "Doc" Shepherd (Steve Carell).
It's 2003, and Doc has lost his son in the current war in the Middle East and wishes his old friends to accompany him to claim the body. Sal is a lovable loudmouth while Mueller is now a reverend at his local church; Doc is simply quietly processing his grief. Their charismatic combo—and three outstanding performances—provides not only big laughs but also easily makes the tear-ducts flow. Linklater guides them through the story with his usual easygoing flow and a frozen, wintertime rural-ness, with amusingly out-of-place Christmas decorations.