At a Glance
Expert's Rating
Pros
Can program up to three functions or scenes
Easy to use
Cons
Expensive for a niche product
Response times can be slow
Our Verdict
The Eve Button brings some tactile control to complex smart home systems, but it's expensive for what it does.
Best Prices Today: Eve Button
Anyone who has spent more than a minute in a smart home knows they're often too smart for their—and your—own good. Elgato wants to bring some simplicity back to our high-tech homes with the Eve Button, a programmable button for controlling smart devices in Apple's HomeKit ecosystem.
Elgato put effort into giving this 2-by-2-by-0.5-inch square an Apple-like appearance with a silver-aluminum-and-black-plastic body with a glossy-black button panel. The Eve Button is feather light and parts of the button panel feel like you could punch through them if you press too hard, but on the whole it's pretty sturdy.
The Eve Button runs on a common CR2032 coin cell battery, and you can track the remaining battery life in the Home app. Oddly, it doesn't come with any mounting hardware because the Eve Button begs to be placed on a wall like a light switch. Instead, it comes with four tiny rubber feet you can attach to keep it from slipping when you set it on a table or shelf.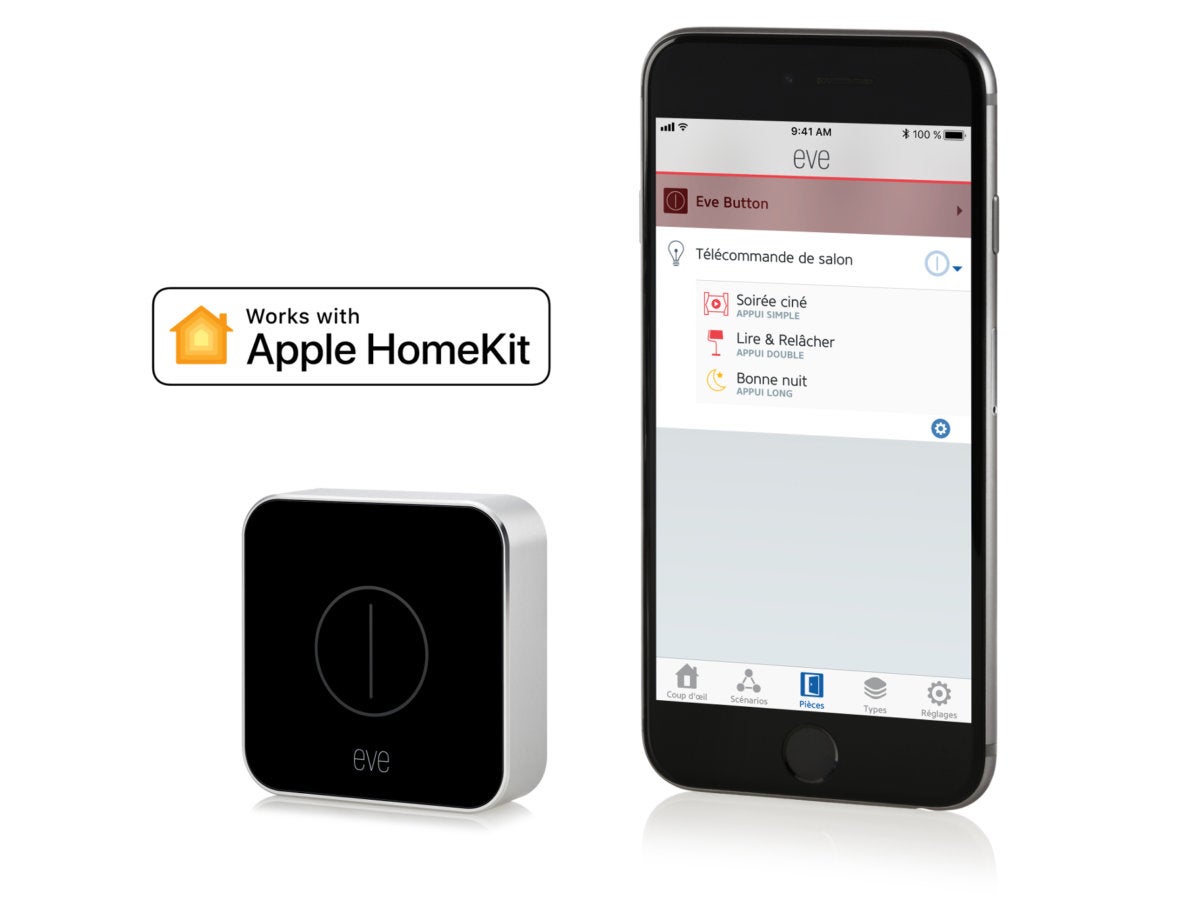 Setting up the Eve Button is fairly simple, but there are some strict requirements. Your iPhone and/or iPad must be running at least iOS 11.3, and you must have a HomePod, Apple TV with tvOS 11, or iPad set up as a home hub. Without a hub, as I discovered, you'll be able to connect and program the Eve Button but not actually use it.
Mentioned in this article
Apple HomePod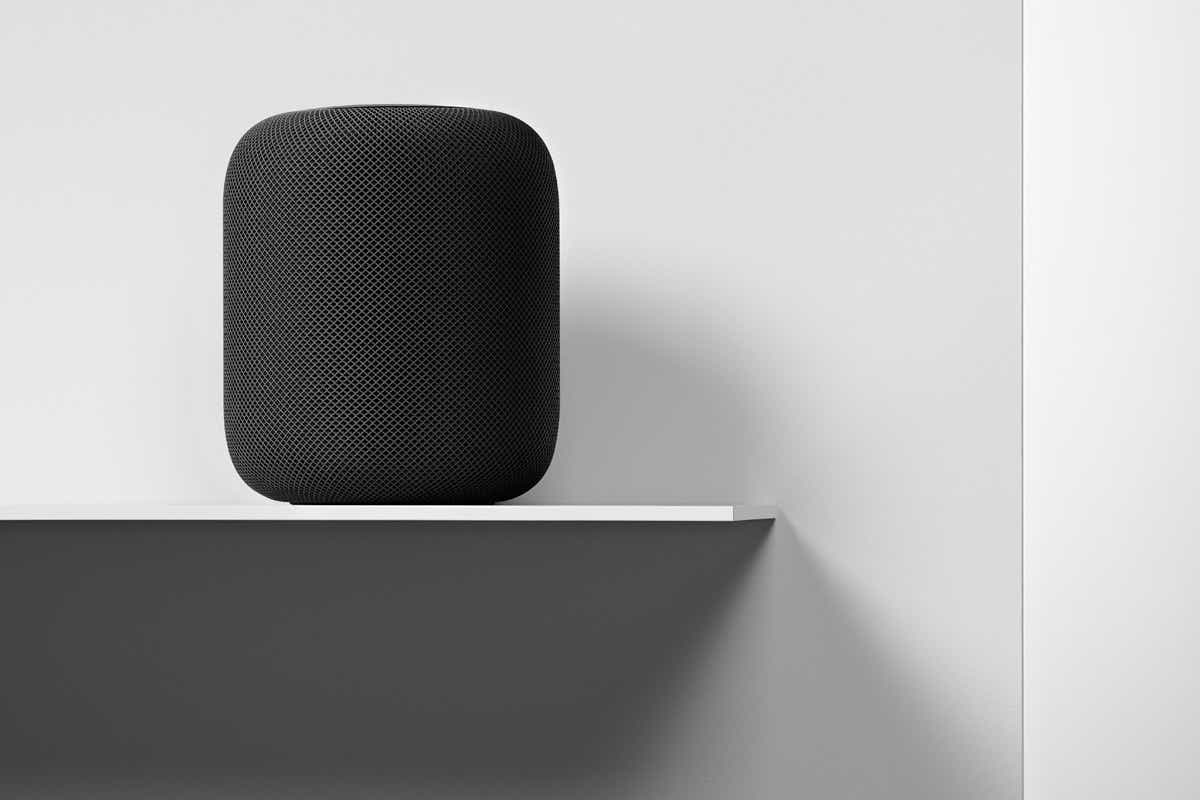 Price When Reviewed:
$299
The process of connecting the Eve Button should be familiar to HomeKit users—just scan the HomeKit QR code in the Elgato Eve app to add it as an accessory. During this setup process, you're asked to choose a room to delegate the button to, name the button, and assign functions or scenes.
The Eve Button can perform three actions—a single press, a double press, and a long press—and you can assign a function or scene to each. Lighting lends itself most easily to three-action arrangement, so per Elgato's suggestion I assigned the long press to turn on my Philips Hue lights, the double press to dim them 50 percent, and the short press to turn them off.
Controlling a single oft-used device like a fan, coffeemaker, or garage door seems the most intuitive way to use the Eve Button. But taking up two-thirds of your available actions to turn a single device on and off isn't all that efficient. A better use of the Eve Button is to assign a complete scene incorporating multiple devices and actions to each button gesture. It can be easy to forget what scene you've assigned to which button action, though, so Elgato includes several sheets of colored decals of rising suns, crescent moons, and various appliances that you can stick on the Eve Button to jog your memory.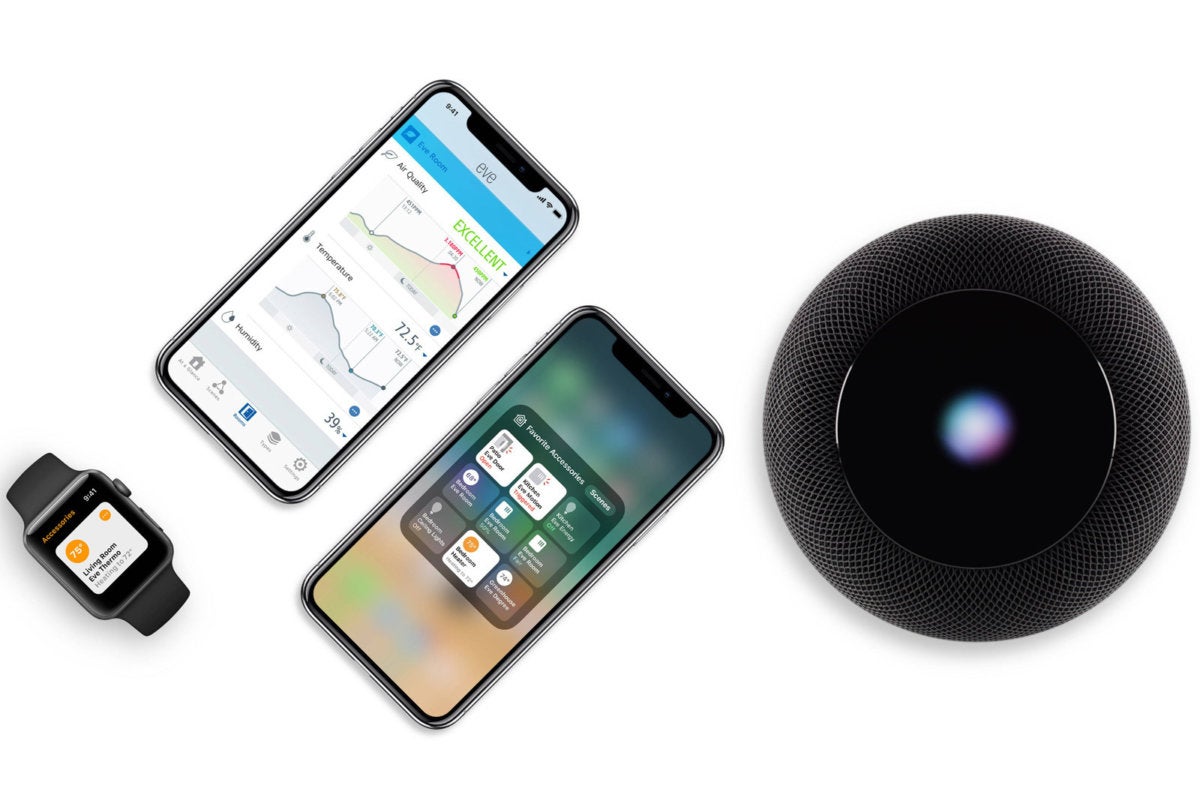 The Eve Button works well, for the most part, though the Bluetooth connection it uses is prone to laggy response times. And on a few occasions it didn't respond to being pushed, despite the fact the red indicator light blinked on, and I had to repeat the action.
On the whole, though, the Eve Button does what it does well. I just didn't find what it does all that compelling. I can think of a few scenarios where it might be useful, such as when you have small children in the house or you have guests over. But beyond that, 50 bucks seems like a lot to spend for the convenience of not having to reach for my phone. If you really long for the simplicity of tactile control though, it will get the job done.
Best Prices Today: Eve Button