Netgear's Arlo home security cameras are among TechHive's top choices due to their image quality, detection features, and generous seven-day subscription-free video storage plan. [Editors' note: We've since published a hands-on review of this product.]
The cameras have a built-in infrared light for night vision, but that doesn't have the same deterrent effect as a conventional home security light that switches on and blankets an area in bright light to scare people away.
Mentioned in this article
Arlo Security Light (2-pack, with bridge)
Price When Reviewed:
$249.99
Now Netgear has an answer with the Arlo Security Light.
The unit is a bit bigger than an Arlo camera and packs its own motion sensor and bright LED lamp. The unit is battery powered, using the same battery pack as the Arlo camera, and can be placed alongside a camera or in a different position.
To save on power, Netgear is employing Bluetooth to link the light to a hub, which then connects back to an Arlo base station over a proprietary radio link. The setup is a little more complicated than most smart home gear but it seems to work in reducing power consumption and making the batteries last a long time.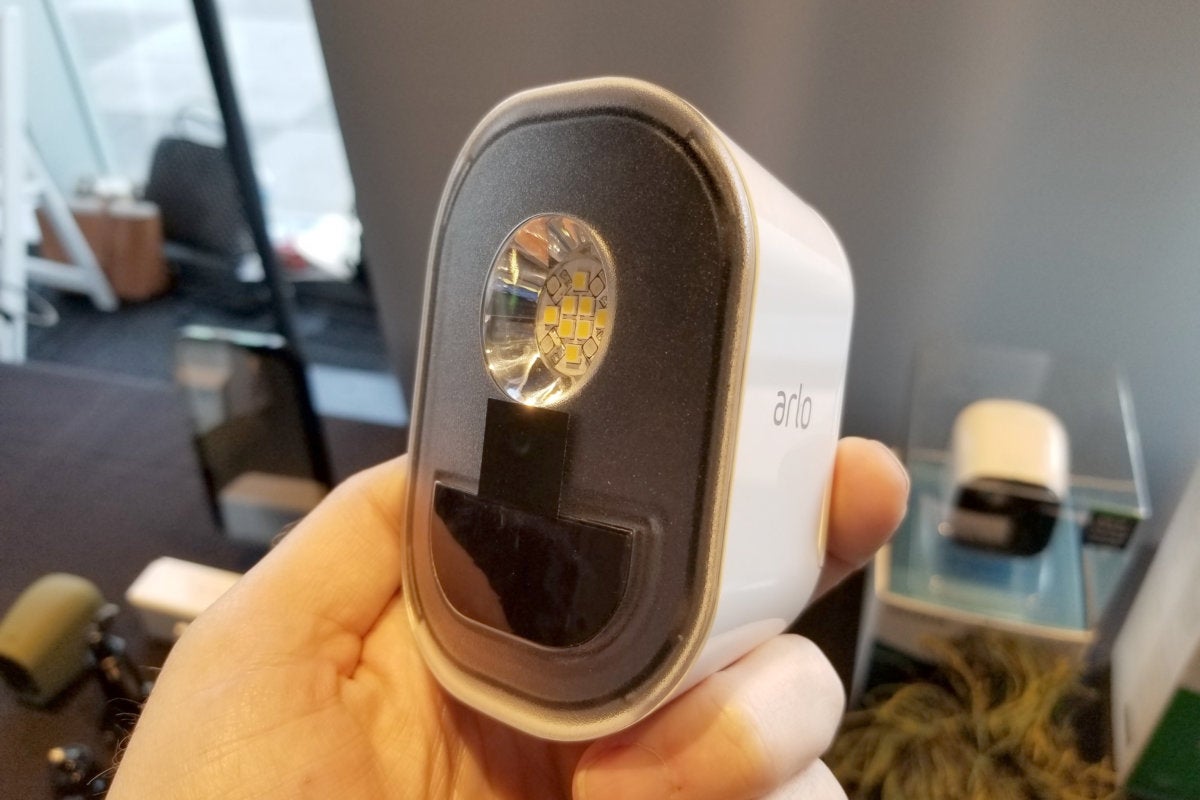 TechHive's pick for best security camera
Arlo Pro 2 (two-pack)
Price When Reviewed:
$479.99
When connected, the lights and cameras can share their triggers so, for example, the light can be programmed to switch on if the camera detects motion or vice versa.
The light puts out 400 lumens, which is a third brighter than the battery-powered Ring spotlight cam.
Netgear hasn't restricted it to white light either. Through an app, the user can set it to output any of 16 million shades of color and you can set it to bathe an area in light or flash to attract attention.
Netgear says the Arlo Security Light will be coming out later in May.
A single light costs $130 and the hub costs $60, but packs are also available: a light and hub is $150, two lights and hub for $250 and three lights and hub for $350.