At a Glance
Expert's Rating
Pros
Small and discreet, but rugged
Excellent wireless range (using Bluetooth LE)
You can deploy up to six sensors per thermostat
Cons
Only works with third-generation Nest Learning Thermostat and Nest Thermostat E
Does not detect motion
Our Verdict
For third-gen Nest and Nest E owners, sensors make a great upgrade to an already very good thermostat.
Best Prices Today: Nest Temperature Sensor
It was a long time coming, but Nest has finally released its remote temperature sensor, which allows third-generation Nest thermostats to monitor multiple areas of your living space instead of only where the thermostat is installed.
Remote sensors are a big reason why Ecobee's smart thermostats have earned our top recommendations. Now that Nest is on a more equal footing with Ecobee, the dynamics change a bit, though not quite enough for Nest to claim the top spot. One reason why is that Ecobee's sensors detect motion, so they know when a room is occupied and when it's not. Nest's sensors detect only ambient temperature, so it's up to you to decide when sensor should be used to control your HVAC system at any given time.
If you spend most of your time in a room in your home that your HVAC system just can't seem to make comfortable, putting a remote sensor there will help your system achieve that goal. If you work out of a home office during the day, for instance, placing a sensor in that room will enable the thermostat to respond to the temperature in that room instead of only in the hallway where your thermostat is located.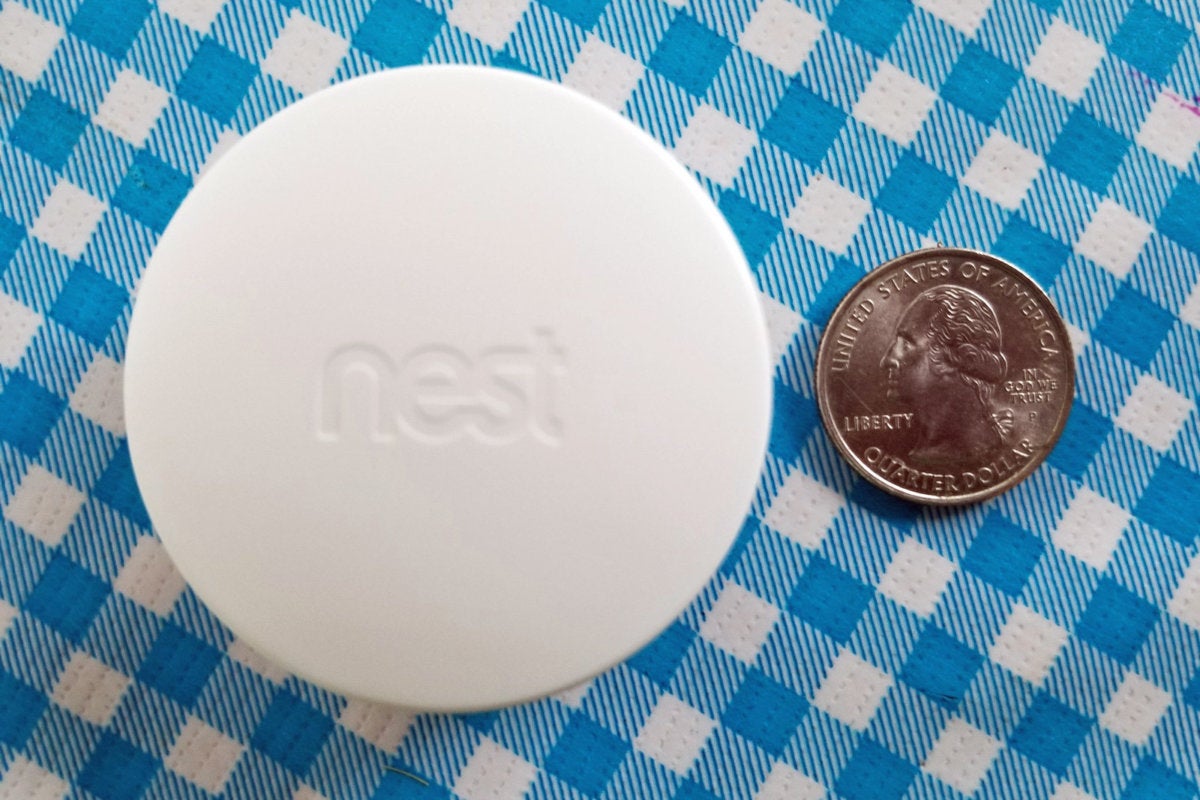 A single Nest thermostat can support up to six sensors, which allows for extensive monitoring. The puck-shaped sensors measure about two inches in diameter and can rest on a flat surface or be hung on a wall up to 50 feet from the thermostat. They operate on a CR-2 3V lithium button battery, which Nest says should last up to two years, and they communicate with the thermostat using Bluetooth Low Energy.
Using the Nest app to set up the sensors is simple enough, but the thermostat will need a firmware update. This should happen automatically, but if you're like me and can't wait, remember that the firmware updates occur only when the Nest is not actively controlling your HVAC system.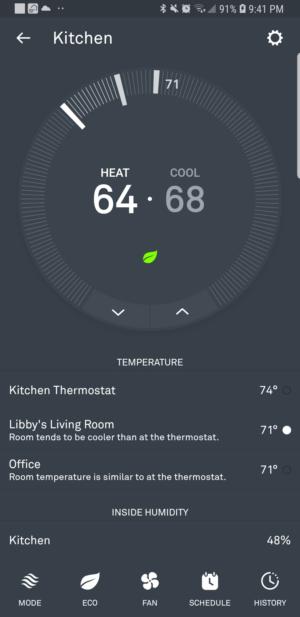 If you're using a third-generation Nest Learning Thermostat or a Nest Thermostat E (older models are not compatible), adding one or more sensors will help make your home's interior climate more comfortable. But be aware that adding sensors is not a magical cure-all. Cooling or warming one room or one area of your home will require your HVAC system to pump cool or warm air through the rest of the home, too.
For those deciding between our top thermostat recommendations—Nest or Ecobee—we still prefer the Ecobee series for its user interface and exceptional touchscreen (and the Ecobee4 features an integrated Amazon Echo). Sensors greatly level the playing field for Nest, though, and if you're already deep into the Nest ecosystem with its smoke/CO detectors, security cameras, doorbell, home security system, and the Nest x Yale door lock, buying one of the company's thermostats is a no-brainer.
Editors' note: This review was updated shortly after publication to add the fact that the Nest Temperature Sensor does not detect motion.
Best Prices Today: Nest Temperature Sensor