At a Glance
Expert's Rating
Pros
This kit might have the loudest siren on the market
Accurate sensors
Extremely inexpensive
Cons
Very, very slow in operation
Very limited feature set
Barely usable
Our Verdict
Swann's bundle of random parts makes for a poor entry into the smart home security space.
Best Prices Today: Smart Home Alarm System (model SSH-KIT01)
Swann is an old-school name in the world of security, best known for selling video surveillance systems that connect, say, a dozen or more wired cameras to a DVR, so your armed security guards can keep an eye on the grounds when they aren't feeding the Dobermans. Swann is a relative newcomer to the smart home space, but judging from the price of this kit—just $250—it's playing for keeps.
This kit seems pretty loaded for the price: a hub, a separate siren, two motion sensors, a single door/window sensor, and a security camera. That said, Swann's SSH-KIT01 isn't so much a cohesive kit as it is a box full of smaller boxes. Each of the items in this kit are packaged separately. Upon unboxing, there was no indication of where to start, but the Swann Smart Hub seemed like a good bet.
There were no instructions in the Hub's box, but I was eventually directed to a Dropbox page where I could access some basic setup information. It's a good thing, because I'd have been completely lost without it. Setting up the Swann kit requires an awful lot of legwork, little of which is intuitive. For example, you need to create an account on Swann's customer portal using a web browser, but you also need Swann's mobile app and your phone for certain operations.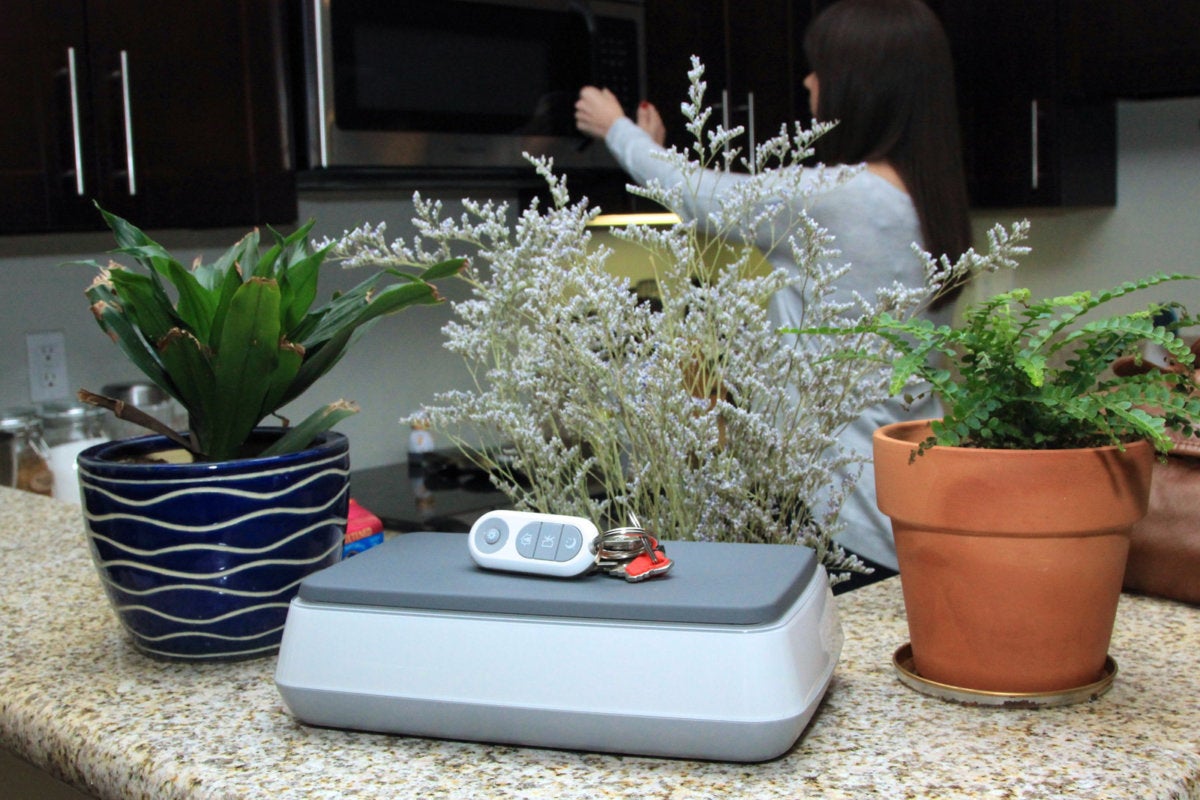 After plugging the oversized hub into your router, you configure it by using your browser to tap in the hub's MAC address, located in fine print on the bottom of the device. After a significant amount of time—setup can be agonizingly slow—you can start adding sensors to the network.
All of the Swann hardware is rather large and quite '80s in appearance, all shades of cream and gray; not unlike something that might have been bundled with an IBM PCjr. Setting up sensors is a slow process that requires you to open each one and press an unlabeled button on the circuit board inside to initiate the connection. Setting up the security camera is particularly convoluted, involving both a microscopic MAC address being manually typed in and using the camera to scan a QR code. There are firmware updates and lots of waiting. I spent nearly an hour setting up these components, which is far more than the average for a smart home security system.
After that, then what?
It soon becomes crystal clear that Swann's system revolves around video surveillance, and not a traditional home alarm. The app and website both shine at giving you a live look at a room, but the system just isn't built to do much else, at least not very well. On the home screen of the app, a panel of six icons promise functionality, but few of them actually do anything. Most of Swann's setup must be performed via the web browser, where you can set up basic rules for the way the product works. If you want to be alerted when a sensor is tripped, this rules system is the only way to do it.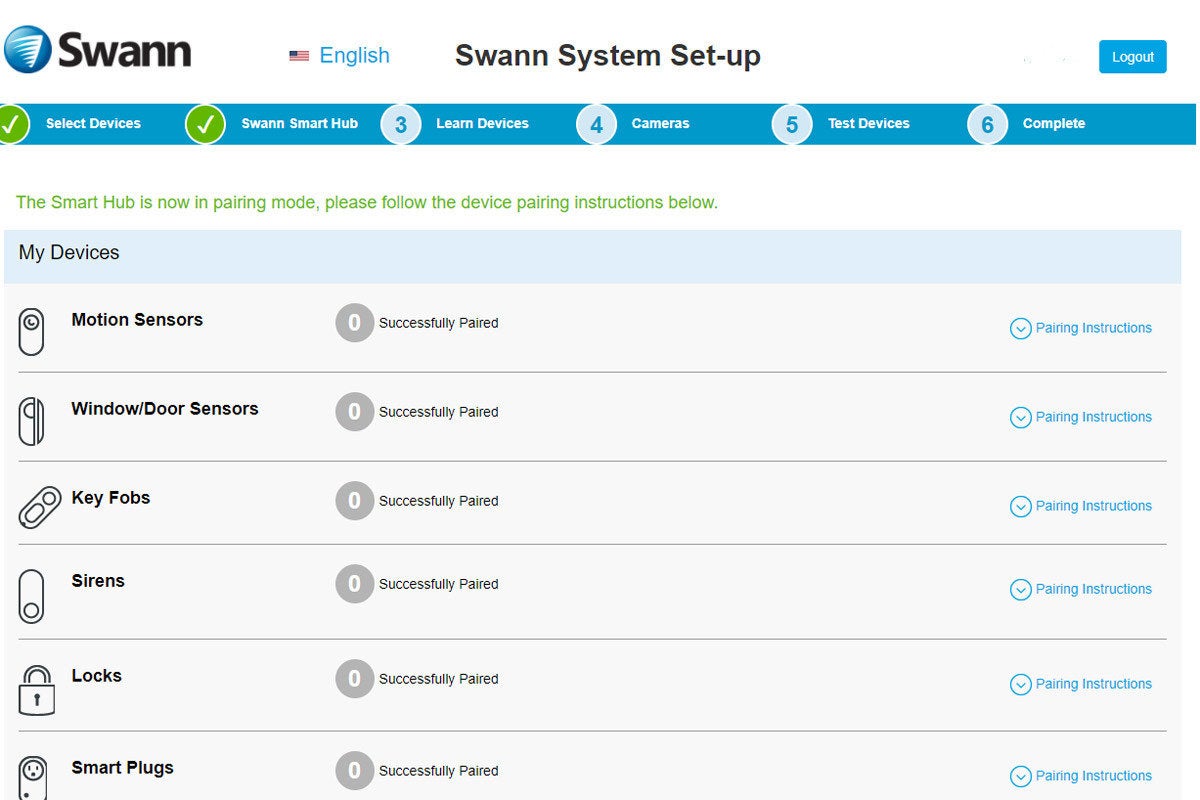 Swann does support three alarm modes, in keeping with the traditional model, though Swann calls them "At Home," "Night Mode," and "I'm Away." "At Home" disables everything. "Night Mode" turns off motion sensors, but leaves the door and window sensors armed. "I'm Away" is full lockdown. By default, Swann does not alert you about anything. If a door was opened or motion is detected, I never got an alert, regardless of the mode. Digging into the settings, I found that push and email notifications could be turned on (in addition to the rules noted above). You must also dig around to find Swann's professional monitoring plans ($10 per month for the basics, such as unlimited users and remote lock controls; $20 per month for actual remote monitoring services), but these can only be activated via the web.
Swann's siren is clearly its biggest selling point. The standalone siren is powered by four D batteries, and it's one of the loudest things I've ever encountered inside my home. I know because it erupted just a few feet from my head during my testing. Completely unaware of what might happen, I turned on "I'm Away," then triggered the motion sensor. Immediately the alarm erupted, an ear-piercing shriek that left my ears ringing for half an hour.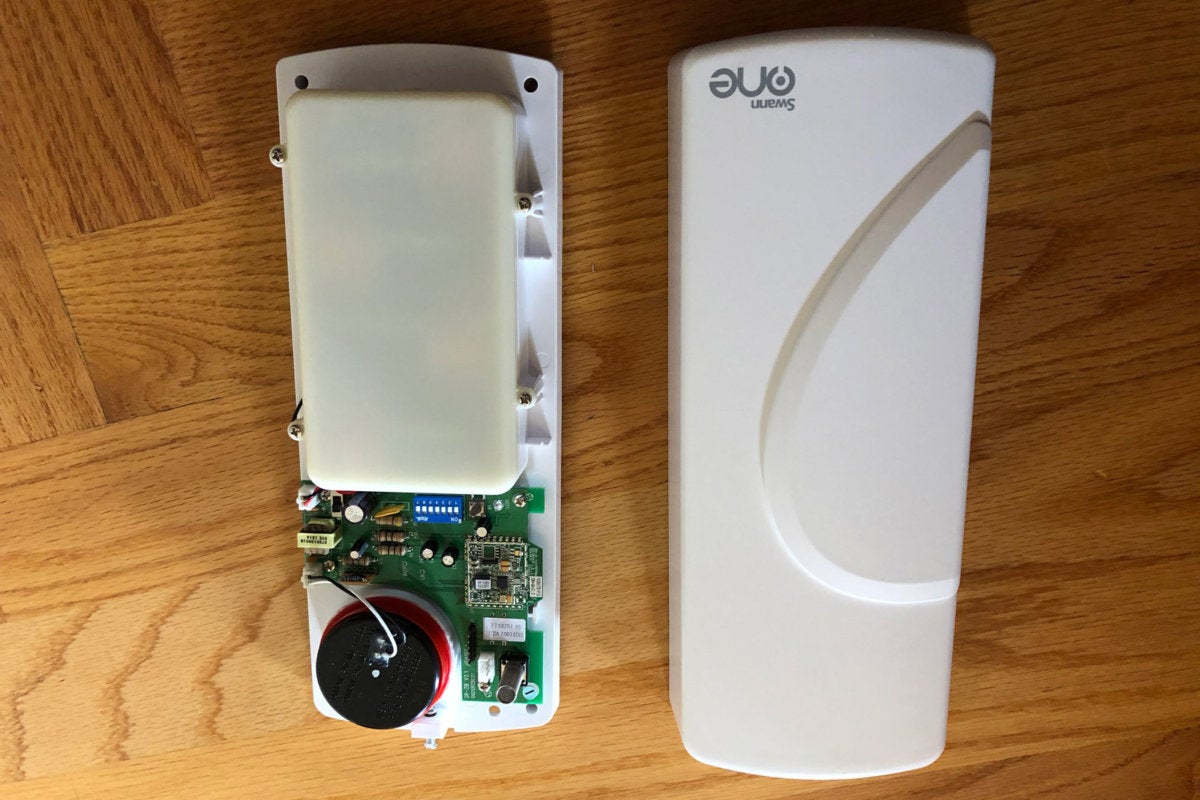 I staggered out of the room, expecting to be greeted with an alert on the Swann app and a prompt to disable the siren, but found nothing at all. Only through a little trial and error did I figure out to simply turn the alarm status to "At Home," after which the siren stopped. Historical reporting is available on Swann's website—again, this is not included in the app—and alarm conditions are segregated into their own logs.
That said, I had significant trouble with the kit throughout my testing. The slow setup aside, Swann's smart home entry is simply unready for prime time. The app is unintuitive, prone to hanging, and kicks out errors like "Could not contact panel," and the website only works some of the time; it is quite fond of telling you that you don't have Flash installed, an unfortunate prerequisite to use the video viewer.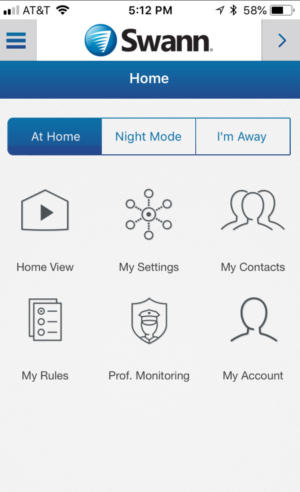 Changing the alarm status from, say, Home to Away, can take 30 seconds before the process completes, something that shouldn't take more than a tap of a button and a second or two. And as for the video, the live view can lag, anywhere from 5 to 15 seconds, making it even less useful since you can't rewind the feed.
There are no door chimes, and no snapshots are recorded when motion is detected or an alarm goes off. There's not even an audible countdown when you set the alarm (though it defaults to giving you 20 seconds to get out), and only a short grace period when you come back in. Door/window sensor trips give you a few seconds to disable the alarm, but motion detection results in an instantaneous alarm. Best to try to remember to turn the alarm off before you come back inside, because the sensors tend to work quite well.
Those with simplistic security needs—perhaps to scare off intruders from breaking into a shed far from the house—might find a use for Swann's kit, but don't let the rock-bottom price fool you. There's just not enough to get excited about here to recommend it to anyone in a home setting.
Best Prices Today: Smart Home Alarm System (model SSH-KIT01)