Monoprice, known for its no-nonsense, low-cost tech products, is expanding into the smart home with a range of new devices in the coming months.
The company already has a couple of Wi-Fi-based gadgets on sale, and it showed off four new products at an event in San Francisco last Thursday.
Each one is controlled through Monoprice's Simple Home smartphone app and is compatible with Amazon Alexa and Google Assistant voice commands. Since they operate via Wi-Fi, there's no need for a smart home hub.
Monoprice will market the devices using the Stitch brand. Several of the company's initial products are centered around home sensing and home security. The four new products will be available in July or August.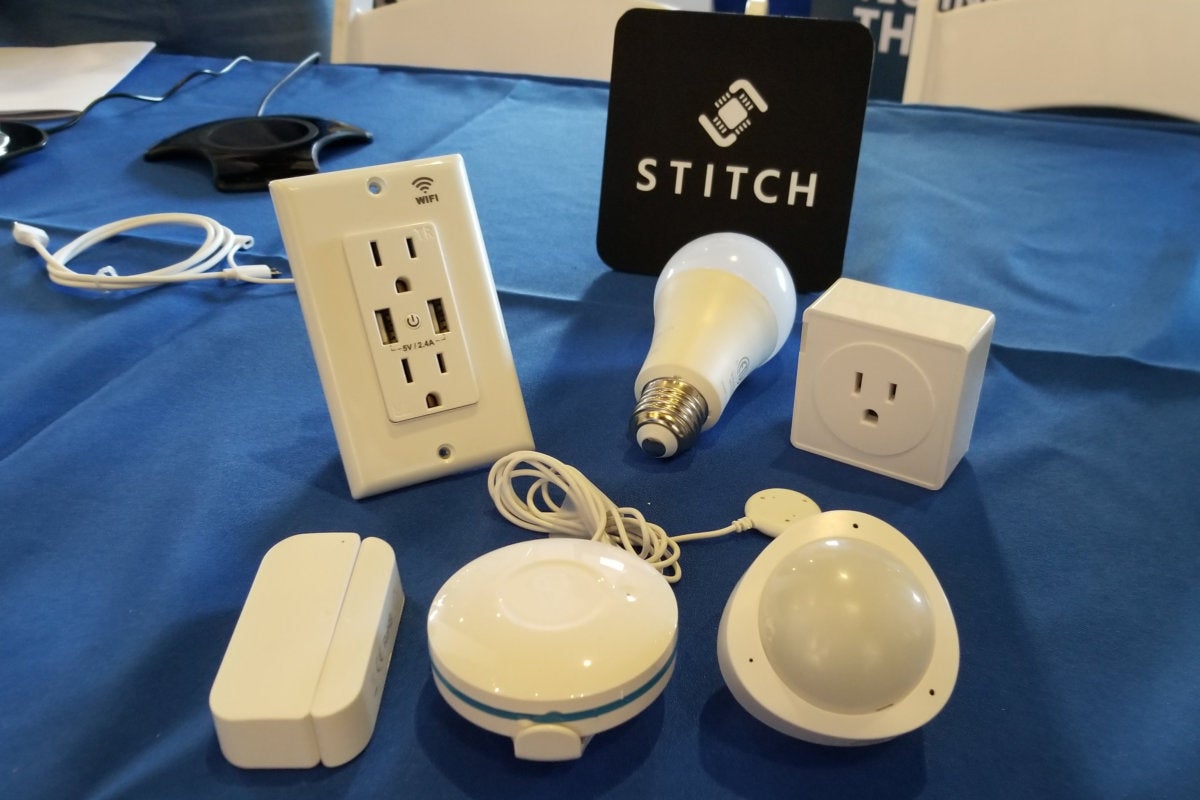 Wireless smart plug with energy monitoring: The Stitch Wireless Smart In-Wall Outlet plugs into an existing outlet and provides a Wi-Fi-controlled outlet for appliances up to 1,800 watts. It can also monitor energy consumption with daily, monthly, and real-time data. An LED in the plug changes color based on the power draw. It's available now and costs $20.
Smart LED light bulb: This dimmable bulb produces a soft white light and is equivalent to a 50-watt incandescent. It can be remotely dimmed and switched on or off, but its color temperature is fixed. It costs $19 and is available now.
Smart in-wall AC outlet: This device packs two grounded AC outlets, plus two USB charging ports in the space of a conventional receptacle. Wi-Fi control allows each outlet to be turned on and off remotely. It looks a bit deeper than a conventional outlet, so you might need a new junction box in your wall, too. No price has been announced.
Door/window sensor: This magnetic field sensor can be used to detect when a door or window has been opened. It's a bit larger than the ones you normally get with home security systems because of the Wi-Fi radio onboard. It will cost $30 when it ships later this year.
Motion and vibration sensor: Along with the door/window sensor, this is another component that is common to home security system users. It will cost $30 when it becomes available.
Flood sensor: This is intended to be installed somewhere that might get wet should a pipe burst or an appliance—such as a water heater or washing machine—spring a leak. It will cost $26.