When it comes to compact smart speakers, Google and Amazon lead the pack—and right now the dueling companies are offering their most popular tiny speakers on sale.
Across many retailers, including the Google Store and Best Buy, the Google Home Mini is on offer for $39, a savings of $10, or you can save $40 when you buy two. Either way, you'll be able to access the Google Assistant (probably the smartest of all digital assistants) via voice control to do everything from querying Google's search engine to controlling various smart home devices.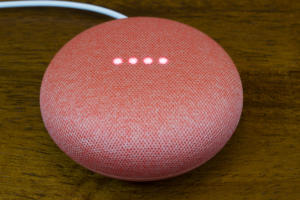 With a 3.86-inch diameter and a 1.65-inch height, this tiny speaker has a soft, modern aesthetic, and can blend into any room. We gave it 4 stars out of 5 for its sleek design and sophisticated smart assistant.
Amazon's Echo Dot is $40 today, a savings of $10, just like its direct competitor. This small speaker allows you to use your voice to access the Alexa digital assistant and control everything from calls to other connected devices. The Echo Dot is actually a hair smaller than the Google Home Mini, with a diameter of 3.3 inches and a 1.3-inch height, and it can also serve as a hub for all your smart devices. We gave it 4 stars out of 5 for its small size and broad device compatibility.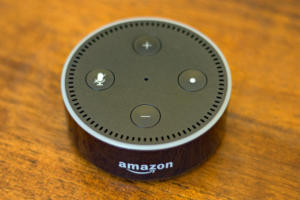 If the Dot isn't quite the Echo you're looking for, the Tap, Spot, and Show are also on sale, though their offers aren't quite as exciting as the broad appeal of the small speaker deals.
For more options, check out our roundup of the best smart speakers.
[ Today's deals: The Google Home Mini for $39 on the Google Store and the Echo Dot for $40 on Amazon. ]