At a Glance
Expert's Rating
Pros
Effective medication adherence assistance
Medication notifications sent via the hub, app, and/or SMS
It's also a great tool for helping elderly parents aging in place
Cons
Somewhat expensive
System can only assume the correct medicines and dosages have been taken
Monitors only one person's prescription regimen
Our Verdict
Whether it's for you or someone you love, the PillDrill is fabulous system to help with medication adherence.
Best Prices Today: PillDrill
The importance of medication adherence can't be overemphasized, but with our busy lives, it's all too easy to forget. The PillDrill is a great tool for anyone taking prescription meds on a regular basis, and if you're taking care of an elderly parent, it enables you or other family members to help them comply with their prescription regimen.
The system consists of five elements: A central hub that connects to your Wi-Fi network, a pill strip that resembles an old-school pill organizer, a set of tags for prescriptions that don't come in pill form (eye drops, for instance), a "mood" cube, and a mobile app. The pill pods and tags have embedded RFID tags that you present to the hub when you take your medicine.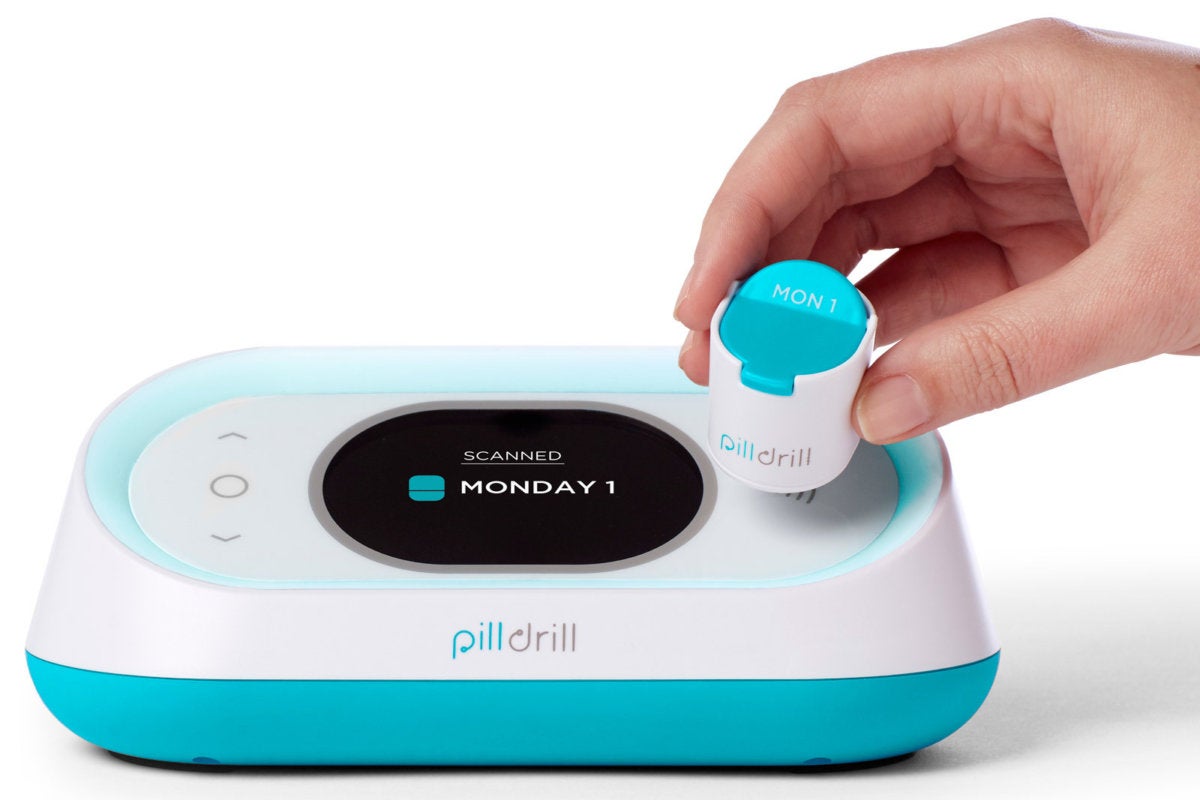 The mood cube is RFID-based, too, but it's designed to track your frame of mind throughout the day. The cube has five faces labeled Great, Good, OK, Bad, and Awful. When this is presented to the scanner, anyone monitoring the system will get an instant notification of how you're feeling. Mood-cube scans can be scheduled or performed at any time.
Each interlocking pill strip holds seven removable cups, labeled with the day of the week and a number indicating the sequence in which the dose should be taken. The cups are easy to open and therefore not at all childproof. Two strips are included, but you can purchase as many extras as you need (they cost $29.95 per pair).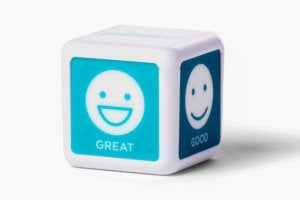 You set up the medication schedule in the app, which syncs to the hub. When the time comes to take your medication, the hub will display a reminder of which medicine needs to be taken, and it will beep persistently until you scan the medicine pod or the tag on the hub.
If you're helping mom or dad adhere to their treatment (the system can track only one person at a time), you'll receive a notification—on the app or via SMS—each time they log their dose.
The PillDrill must rely on a human to fill the pods with the correct medicines and doses, of course, and it only knows when a pod or tag has—or hasn't—been scanned. It can't guarantee that the medicine has been taken. It is nonetheless a terrific reminder and tracking system.
Best Prices Today: PillDrill