Google's home theater strategy might finally be starting to come together. Ahead of the I/O conference that kicks off tomorrow, Google is giving a preview of an upcoming Google Assistant-enabled smart speaker, and it's not meant to go on your nightstand—it's meant to fit under your TV.
Google has partnered with JBL on the new Link Bar, which is many things in one: It's a soundbar. It's a Google Home. It's an Android TV streaming box. And it's kind of ingenious. Instead of focusing the bedroom or kitchen, JBL has made a Google Assistant speaker that can power your entire home theater, whether you're listening to music, looking for a good movie, dim your smart lighting, or you just want to know the weather forecast.
While pictures of the device indicate it has ports o' plenty—4 HDMI ports, Ethernet, and digital optical and analog audio ports—there's a lot we don't know about the Link Bar yet, namely how much it costs and how many drivers it has. But even assuming it has specs similar to JBL's existing two-channel Bar Studio, which has one woofer and two tweeters, it'll still sound better than anything Amazon is putting out and will likely be cheaper than HomePod.

Along with its audio capabilities, Link Bar is also an Android TV streamer, with voice-controlled HDMI switching and hands-free searching across all supported apps and services. Presumably the new speaker will ship with the Oreo flavor of Android TV, which brought a new content-focused UI earlier this year, though the timing could mean an even newer OS. Google says Link Bar will be available for purchase "later fall 2018," at which time Android P will already be available.
A late 2018 ship date also gives time for Google to woo app developers to support the new "Watch Next" feature, which is the main reason why Nvidia hasn't updates its Shield TV to Oreo. As Nvidia's director of Shield product management Chris Daniel told TechHive earlier this year, "If you release a whole new interface, and the apps aren't supporting it, then we don't feel like it's a good launch for us. … We're sending a lot of changes back to Google that we want to see."
Google will be demoing Link Bar at I/O this week, so we'll report on new information as we receive it.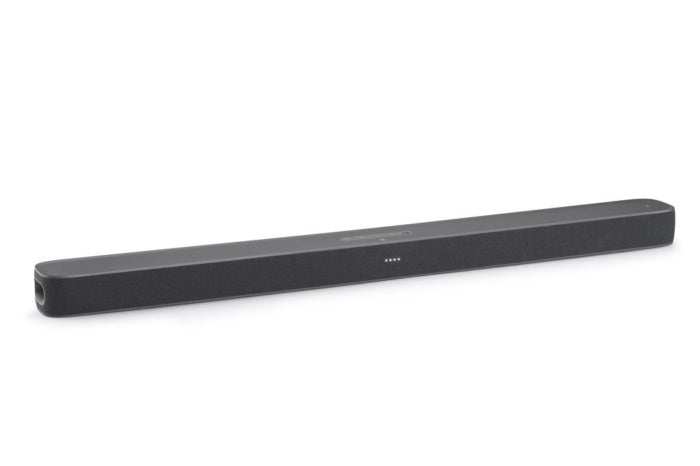 Why this matters: Android TV received Google Assistant support late last year and a UI overhaul with the Oreo update earlier this year, but app support is still lacking when compared to Apple TV, Roku, and Fire TV. Google is clearly taking steps to rectify this problem. Android TV is still a bit player in a game dominated by Roku and Apple TV, but if the JBL Link Bar is a sign of things to come, that could change in 2018.
A Google Assistant-enabled smart soundbar with Android TV is a solution to several problems at once, and if it's the start of a whole line of Google-centric home theater products, it could be the thing to start making Android TV a household name.