Ninety7 specializes in battery docks that render smart speakers portable, so it's appropriate that the company's new product for the Amazon Echo 2 features a large, easy-to-grab handle. The Sky is a replacement sleeve for the Echo 2 that docks the speaker to an 8800mAh Li-ion battery, so you can take Alexa out in the yard or on even on the road.
The company says the battery should power an Echo 2 for about 8 hours, and a column of four LEDs near the bottom of the sleeve report the battery life remaining. I'm sure that will vary depending on how many times you summon Alexa and how much you use the Echo 2 to stream music.
The battery gets recharged from the Echo 2's factory AC adapter and cable. Unlike with some of Nine7's other products—the Vaux portable speaker for the second-generation Echo Dot, for instance—there is no need to fiddle with cables when mating the Sky to an Echo 2.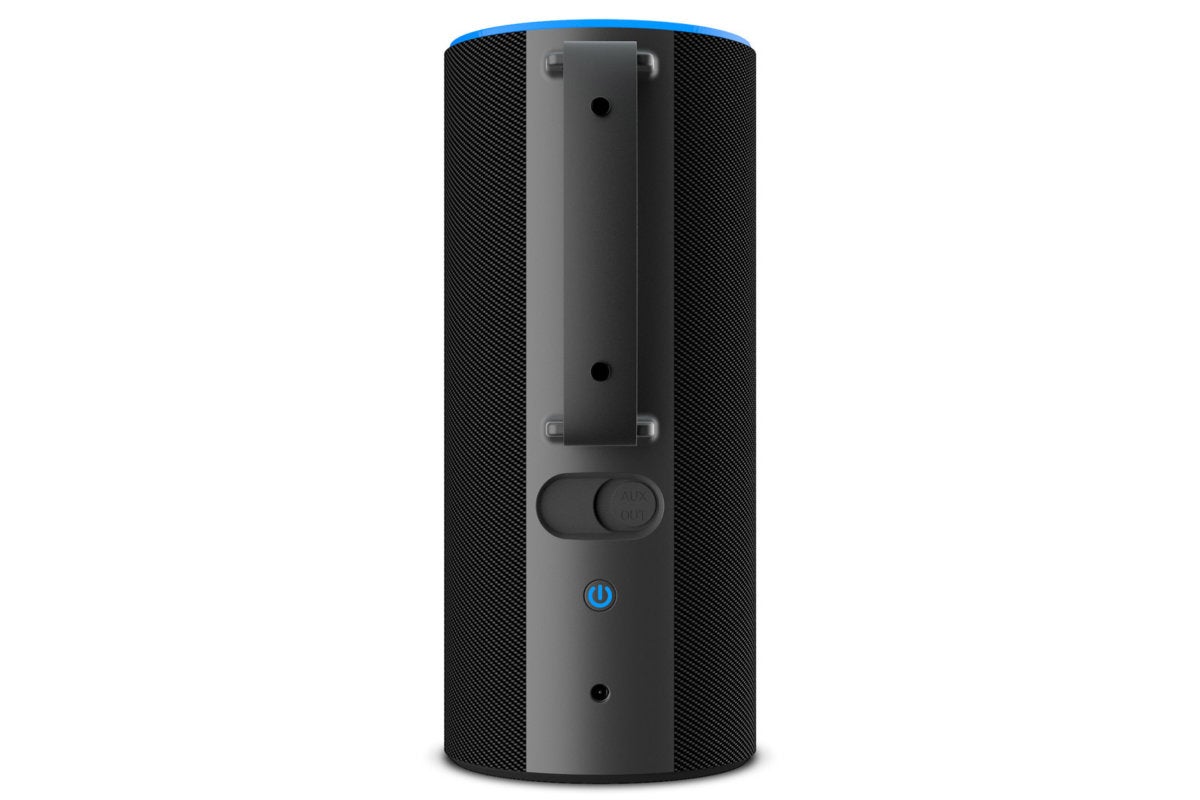 Mentioned in this article
Ninety7 Vaux
Price When Reviewed:
$49.95
Unlike the Vaux, the Sky does not include a speaker. The Echo 2 on its own, however, is much more musical than its smaller sibling (although neither device is great when it comes to reproducing music). Ninety7 describes the Sky's cloth grille as "acoustically transparent."
The Sky will retail for $59.95 when it becomes available, but Ninety7 will offer the device for $49.95 for a limited time when it opens preorders in June.