At a Glance
Expert's Rating
Pros
Easy installation of both hardware and app
Flawless operation throughout our testing
Remotes and switches work even if the bridge is offline
Cons
Wired bridge required to operate the system
App supports only one account/login
Our Verdict
Lutron's Caséta smart switches give you capable dimming and remote controls, but you'll need to hardwire the hub to your router. Note this price includes two in-wall switches, two remotes, and a Wi-Fi bridge.
Best Prices Today: Lutron Caséta Wireless Smart Lighting Dimmer Switch Starter Kit
Too lazy to get out of bed to turn the lights on or off? Have I got a light switch for you!
At its simplest, Lutron's Caséta Dimmer is a four-button in-wall light switch with both on/off and dimmer controls built in. But the real fun comes in the form of a wireless remote control that offers the same functions and which you can put just about anywhere. Whether that means dimming the bedroom lights from under the covers or controlling an exterior light from the other side of the house, the Caséta remote is versatile and, throughout my testing, never missed a beat.
Editors' note: Lutron no longer offers a Caséta starter kit with two in-wall switches, two Pico remotes, and the Wi-Fi bridge. The starter kit available now consists of one in-wall dimmer, onePico remote (with an in-wall bracket), and the bridge. You can purchase this kit at AmazonRemove non-product link.
The secret sauce with this kit—which includes two in-wall switches and two remotes—is the Caséta Smart Bridge, a hub that must be wired to your Wi-Fi router. The Smart Bridge serves as the interface between the Lutron mobile app and the in-wall dimmers, which utilize a proprietary RF protocol.
You can also add Lutron-brand smart plugs to control lamps—but not small appliances—plugged into receptacles that aren't controlled by wall switches. The Caséta system is also compatible with Lutron's Serena-brand motorized window shades and Hunter-brand ceiling fans (features not evaluated in this review). Additional in-wall switches cost $60 each, while Caséta smart plugs are priced at $50 each.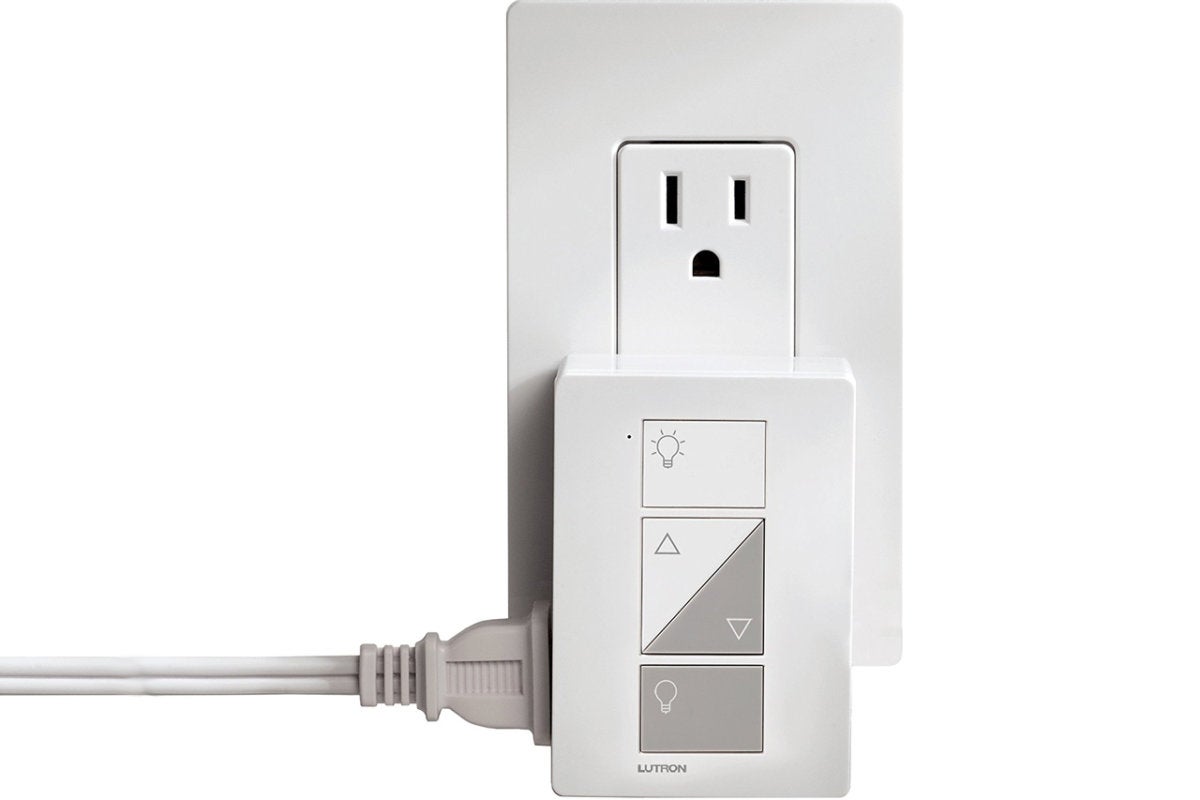 Unlike smart switches that connect directly to your Wi-Fi network, you can't use the Caséta app to control anything unless the bridge is installed, operational, and connected to the internet. As such, Lutron's Caséta lineup isn't as sophisticated as our top pick in the smart lighting category: the Noon Lighting System. The bridge in Noon's starter kit, which features an ultra-elegant OLED touchscreen, installs right inside your wall. Then again, the Noon starter kit (which can control three sets of light fixtures) costs $400, and it can't control window shades.
Mentioned in this article
Noon Lighting System Starter Kit
Price When Reviewed:
$399.99
The Caséta wall switches install easily—unlike many modern smart home products, no neutral wire is required—and anyone with a screwdriver should be able to get a switch installed in a matter of minutes. Setting up the app is also easy, though it can be a bit of a slog, requiring various hardware buttons to be pressed and/or held down at each step. The pairing process—switch to app, remote to switch—is similarly quite easy.
The good news is that once you pair a remote and a switch, they will continue to remain paired (and work normally) even if your internet connection goes down or—don't tell—you get rid of the bridge altogether. You won't be able to make any changes to the network or install new gear, but you will at least be able to use already installed equipment even in inclement technical conditions.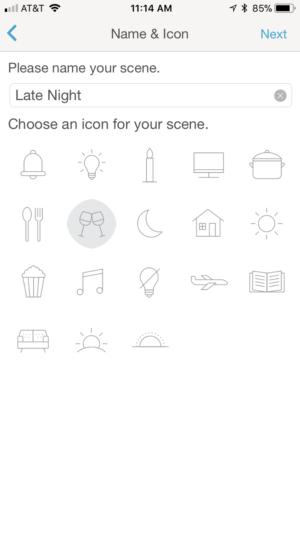 From a basic operational standpoint, the Caséta kit doesn't exactly break the mold, but it does cover the essentials. The dimmer is a bit too slow to change brightness, but the scheduling system, while simplistic, is easy to use. The app supports a "scenes" system, so if you have multiple Caséta switches or smart plugs in the house, you can set them all to a preconfigured brightness with a single tap.
And if you have a HomeKit device, you can tie the switches together with other devices or use Siri to turn lights on and off. On the downside, you can only pair a switch with a single Lutron account, so if two people want to control the same light switch via the app, you'll need to share the login.
Beyond HomeKit, Lutron does pay some attention to the broader smart home market. Lutron supports Nest products, so you can turn on the lights if the smoke or carbon-monoxide alarm sounds, for example; and while I eventually got this working, setup was buggy. The Caséta system also supports the other two major digital assistants—Amazon Alexa and Google Assistant—for basic voice control. You can also integrate the Caséta system into Samsung SmartThings or Wink smart home systems.
If basic lighting features are all you need and you don't mind dealing with the extra hub, the Caséta kit, at $160 for two switches, two remote controls, and the smart bridge, is a good value.