In writing this weekly column and my newsletter, occasionally I'll hear from people who need advice on cutting the cord. They've read about how streaming and over-the-air television is cheaper, more flexible, and less of a hassle than cable, and they want to know the best way to switch without giving up the programs they love.
Most of the time, I can help point these folks in the right direction. But on rare occasions, I have to break some bad news: They're just not ready to ditch cable TV. Although cord cutting is getting easier all the time, it's not automatically a better option than traditional TV service. Here are five signs that you're among the group that should stick with cable or satellite television:
1. Your must-have channel list is too long
Mentioned in this article
YouTube TV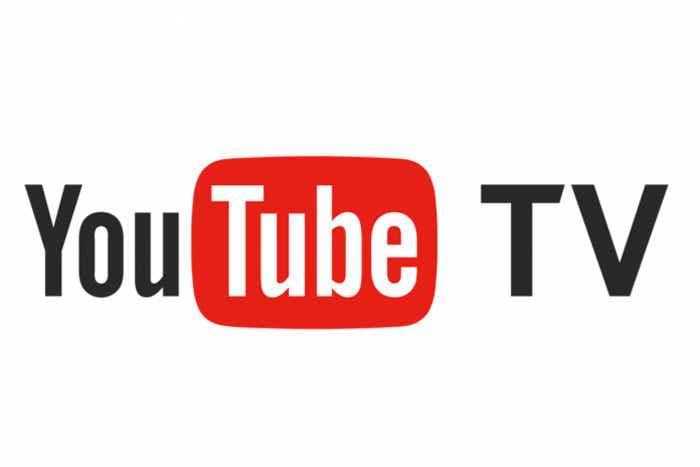 Price When Reviewed:
$50/mo. when first reviewed. As of 4/18/23, price is $73/mo
On an individual basis, most streaming TV bundles don't offer the same broad selection of channels you can get with cable. Instead, most bundles keep prices down by working with a subset of major programmers, leaving out channels that are more costly or less popular. Some don't offer channels from Discovery Communications, while others eschew Viacom channels (such as Comedy Central and MTV). FuboTV is the rare bundle that doesn't have ESPN or anything else owned by Disney. Even DirecTV Now, which has channels from every major programmer and network, still has some blind spots, including NFL Redzone, Hallmark Drama, BeIN Sports, and NESN channels in Boston.
By comparison, cable TV providers tend to work with all major programmers, so while service is more expensive overall, the average price per channel is low and few channels are unattainable. You'll be better served by one of these mega-bundles if your must-have channel list is long and often veers into the obscure.
2. Your DVR needs are too particular
In some ways, the cloud-recording features of streaming TV bundles are superior to what you'd get from a cable box DVR. Some allow you to record unlimited series, while others allow for hundreds of hours of storage. And because all the recordings are stored online, you can access them from anywhere.
But these services also have some quirks that don't apply to cable:
PlayStation Vue, Philo, and YouTube TV allow unlimited recordings, but Vue deletes them after 28 days, Philo deletes them after 30 days, and YouTube TV deletes them after 9 months.
Among bundles that have storage limits, Sling TV and Hulu don't let you record individual episodes, and FuboTV doesn't allow series recordings. Hulu can avoid recording reruns, but other bundles can't.
No streaming bundle to date supports manual recordings or adding a custom amount of time to a recording, which can be a problem for live events that run long. (PlayStation Vue at least automatically adds 50 minutes to the end of sporting events.)
YouTube TV won't let you skip ads if an on-demand, ad-supported version of the show is available.
Sling TV doesn't support recording ESPN channels, or pausing on Fox channels.
Hulu lets you pause Fox Sports channels, but prohibits fast forwarding through the commercials afterwards.
With FuboTV, you can't start watching a recording until it's finished.
Mentioned in this article
Tablo (two-tuner model)
Price When Reviewed:
$200.00
If you're coming from cable, you might expect DVR to behave a certain way. If you're unable to adjust, streaming might not be for you.
3. You have lots of TVs used simultaneously
One of the best things about streaming TV bundles is their lack of set-top box rental fees. All you need is a Roku or other streaming device, which can cost as little as $30.
But there is a tradeoff: Every streaming bundle puts a limit on how many devices can play simultaneously, usually no more than three streams at a time. (PlayStation Vue offers up to five streams at home, and Hulu offers unlimited in-home streams for an extra $15 per month.) Depending on the bundle you want, and how many televisions you have in regular use, renting those extra set-top boxes might be more economical than paying for more than one streaming bundle.
4. Your ISP still gives you a great TV deal
Here's something I hear a lot from folks who are still hanging onto cable: If they were to cut the cord, they'd have to pay more for internet service and wouldn't save any money after adding a streaming TV bundle.
This tends to happen in places with more than one broadband provider—the majority of U.S. markets don't have this—and cable customers must still beware of hardware rental costs and below-the-line fees that can make prices higher than they seem. Given that the average cable TV bill is around $100 per month, most people would save money with streaming TV alternatives.
Still, cable bundle deals can sometimes be cheaper than paying for internet alone and tacking on a streaming bundle. If that's the case for you, there's no shame in taking advantage of the situation—so long as you're vigilant about the price hikes you'll inevitably face in a year or two.
5. You fear change
Mentioned in this article
Roku Streaming Stick (2017)
Price When Reviewed:
$49.99
Replacing your current TV bundle with a streaming one isn't the only way to cut cable and save money. You might, for instance, want to set up an over-the-air antenna for some channels, or download individual shows through an a la carte store like iTunes. You might decide to pursue pirated content—we're not naive here—or look into alternative streaming-only video services, separate from what's available on cable.
But even when you opt for a more traditional streaming channel bundle, the experience won't be exactly the same. The apps and menus you use will look and feel different, and some things (like DVR) won't behave the way they did with cable. If you're willing to be flexible, you'll gain a lot more control over how much you're paying for TV. But if you're looking for a perfect imitation of the cable experience that simply doesn't cost as much, you're probably not ready to make the leap.
Sign up for Jared's Cord Cutter Weekly newsletter to get this column and other cord-cutting news, insights, and deals delivered to your inbox.