Netflix has been cranking out a startling amount of original content, including TV shows, documentaries, cartoons, specials, and feature films, and it can make one's head spin to try to navigate it all. The list of feature films alone is intimidating, but over the past several weeks we have been combing through all of them, and watching anything that seemed at least promising.
The best part about these titles is that all—barring an apocalypse—will be available on the streaming channel forever, almost like a personal library, available at any time (and available for download for offline viewing on mobile devices). Admittedly, the forgettable stuff outweighs the good stuff, but there is plenty of good stuff to get excited about and to bookmark.
Overrated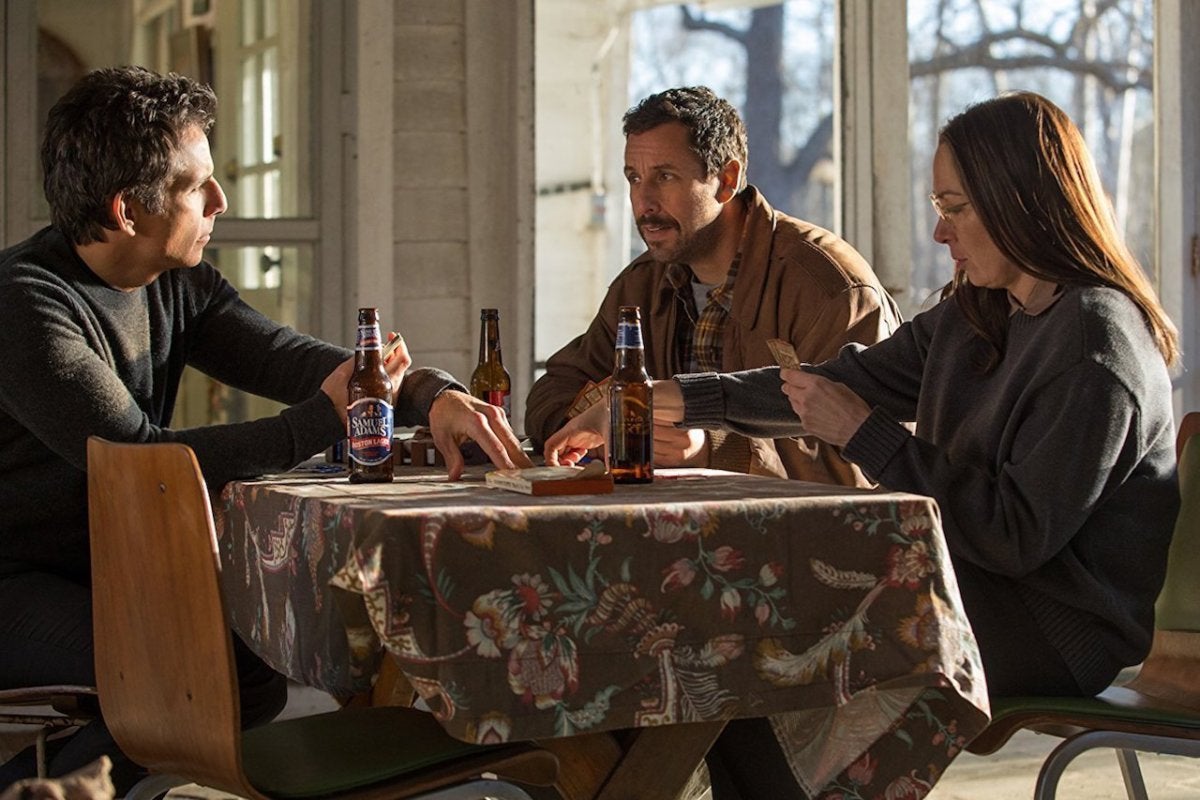 First, I thought I'd address a couple of elephants in the room. Most lists of great Netflix movies will include two titles in particular: Noah Baumbach's The Meyerowitz Stories (New and Selected) and Angelina Jolie's First They Killed My Father. They are not on my list.
Mentioned in this article
Amazon Fire TV (2017)
Price When Reviewed:
$69.99
The Meyerowitz Stories is filled with Baumbach's highly educated, artist-type dialogue, very high-strung, and then filled out with fussbudget actors like Ben Stiller and Dustin Hoffman. It's enough to make one bite one's nails. Happily, Adam Sandler is by far the best thing in it, and a single scene of his character playing piano with his teen daughter is worth everything else in the movie.
Jolie's film is arguably her best directorial work in a career of crushingly heavy-handed films. It's an admirable attempt, but her efforts to show the story from a young Cambodian girl's point of view as the Khmer Rouge take over, don't always work, and frequently detract from the story.
Flops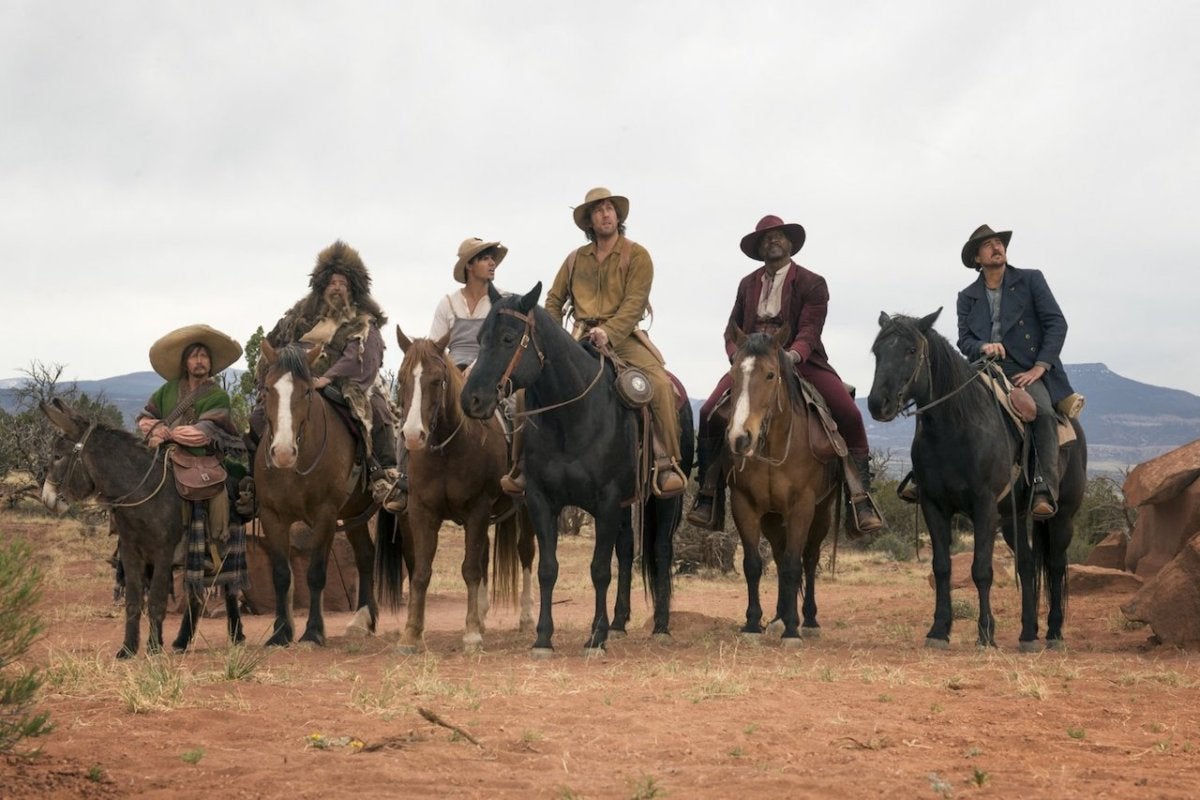 Next, there is an alarmingly high number of high-profile disappointments on the channel, big flops that Netflix probably wishes it could sweep under the rug. Many of them stirred up excitement as their drop-date approached, with myself and many others enthusiastic about how good they looked. Then, shock and disappointment as the first reports came in.
These range from sci-fi films like The Discovery, David Ayer's Bright, and Duncan Jones's Mute, to David Michod's satire War Machine, to a series of Adam Sandler movies, the absolute worst of which has to be The Ridiculous 6, although the absurdly long Sandy Wexler comes close (I could not finish watching either of them).
Guilty Pleasures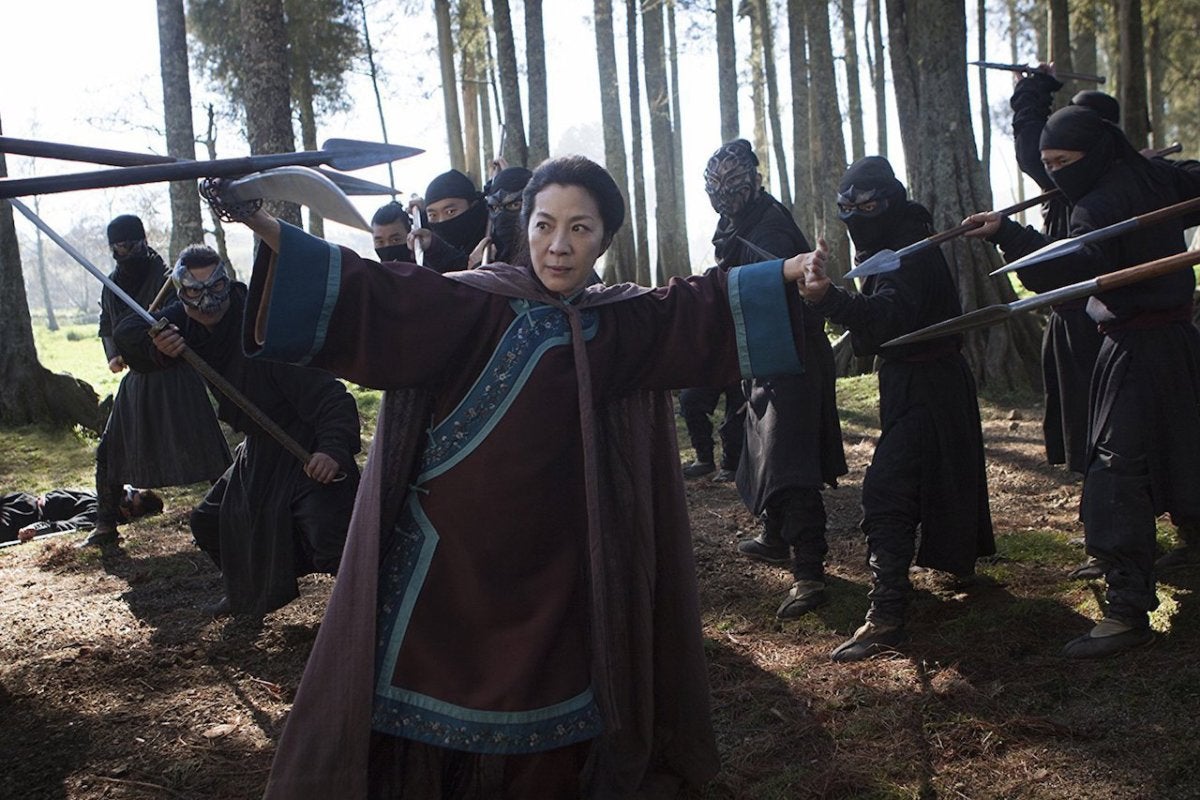 Then there are the guilty pleasures, or films that we find wonderfully enjoyable or at least interesting, when the rest of the world doesn't quite see it the same way. I found Christopher Guest's Mascots to be hilarious, with moments of warmth that rank with his best work, and with a performance by Susan Yeagley that ought to have been a career breakthrough.
Mentioned in this article
Nvidia Shield TV (2017)
Price When Reviewed:
$199.99
I Am the Pretty Thing That Lives in the House is a very arty horror movie that was probably too slow and weird for most, but was just right for me. The sequel Crouching Tiger, Hidden Dragon: Sword of Destiny insulted fans of the original with its English-language soundtrack, but I found that it was more of a genuine martial arts film (and less a slow-moving arthouse picture-postcard); director Yuen Woo-ping is a legendary fight and action choreographer, and his handling of both Donnie Yen and Michelle Yeoh is breathtaking.
Runners-up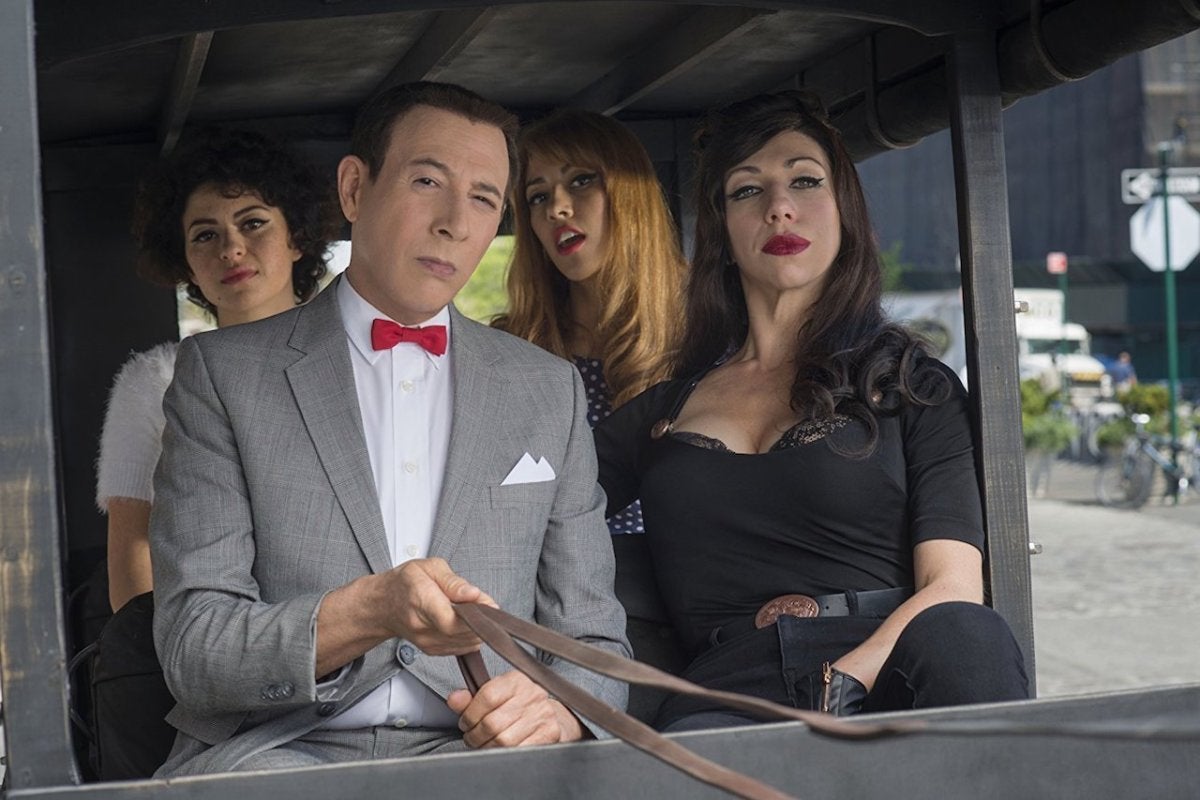 Finally, before getting to the top ten, here are a batch of runners-up. McG's fun comedy-horror movie The Babysitter is about a pre-teen whose sexy babysitter has something up her sleeve. The humanistic Barry tells an early chapter in the life of Barack Obama, going to college and finding himself. Our Souls at Night is a sweet, unhurried romance between a widow and a widower, reuniting Robert Redford and Jane Fonda onscreen. Marti Noxon's To the Bone is a respectful, potent story of anorexia, starring a terrific Lily Collins.
Deidra & Laney Rob a Train is a zippy little dark comedy about a high school student and her sister forced to, yes, rob a train after their mother goes to jail. The Fundamentals of Caring is a road comedy with Paul Rudd that could have easily embraced cliché, but winds up finding real empathy for its sad, silly characters. Tramps is a crackerjack little crime-romance in which a young man and a young woman meet and must locate a lost suitcase, misplaced during a heist. And Pee-wee's Big Holiday proved that a sixty-something Paul Reubens can still deliver a weird, delightful Pee-wee Herman movie.
The top 10 Netflix originals
10: Tallulah (2016)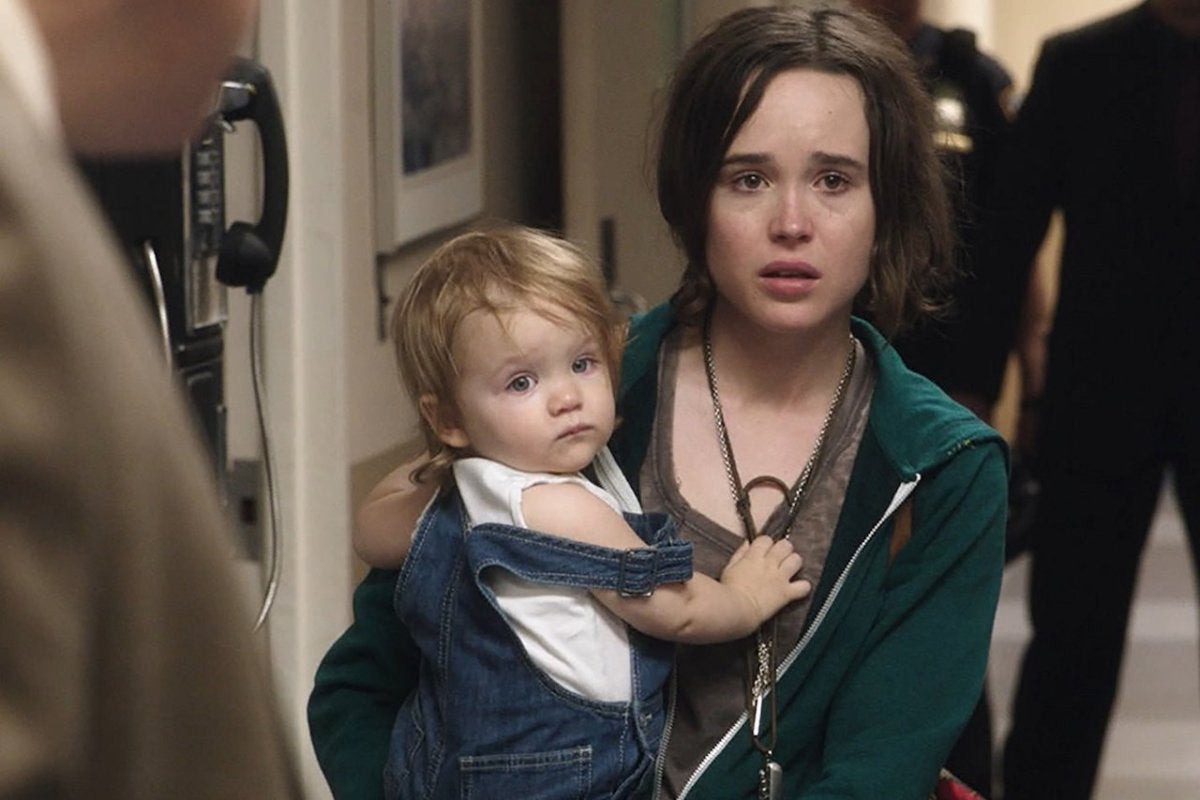 Ellen Page stars in a very strong performance as the title character, a crafty homeless waif living in the back of a truck with her boyfriend, Nico (Evan Jonigkeit). They scrounge for food or steal it, and they are happy, until Nico decides to leave. Tallulah sneaks into a hotel to pick at the food left in the hallway, and is mistaken for a hotel babysitter by the rich, pathetic Carolyn (Tammy Blanchard). Carolyn has come to New York to have an affair, but has brought her young daughter Madison along, with no idea how to care for her. Tallulah decides to steal the child, and, with nowhere else to go, turns to Nico's uptight mom, Margo (a great Allison Janney), claiming that the child is Margo's granddaughter.
Mentioned in this article
Roku Streaming Stick+
Price When Reviewed:
$69.99
The feature directing debut of Sian Heder (a writer for Orange Is the New Black), Tallulah (2016) is an assured work, allowing for moments of pure character development and lovely flights of fancy. It never goes over the top into goopy sentimentality, and if any tears are produced, they are earned.
9: Hush (2016)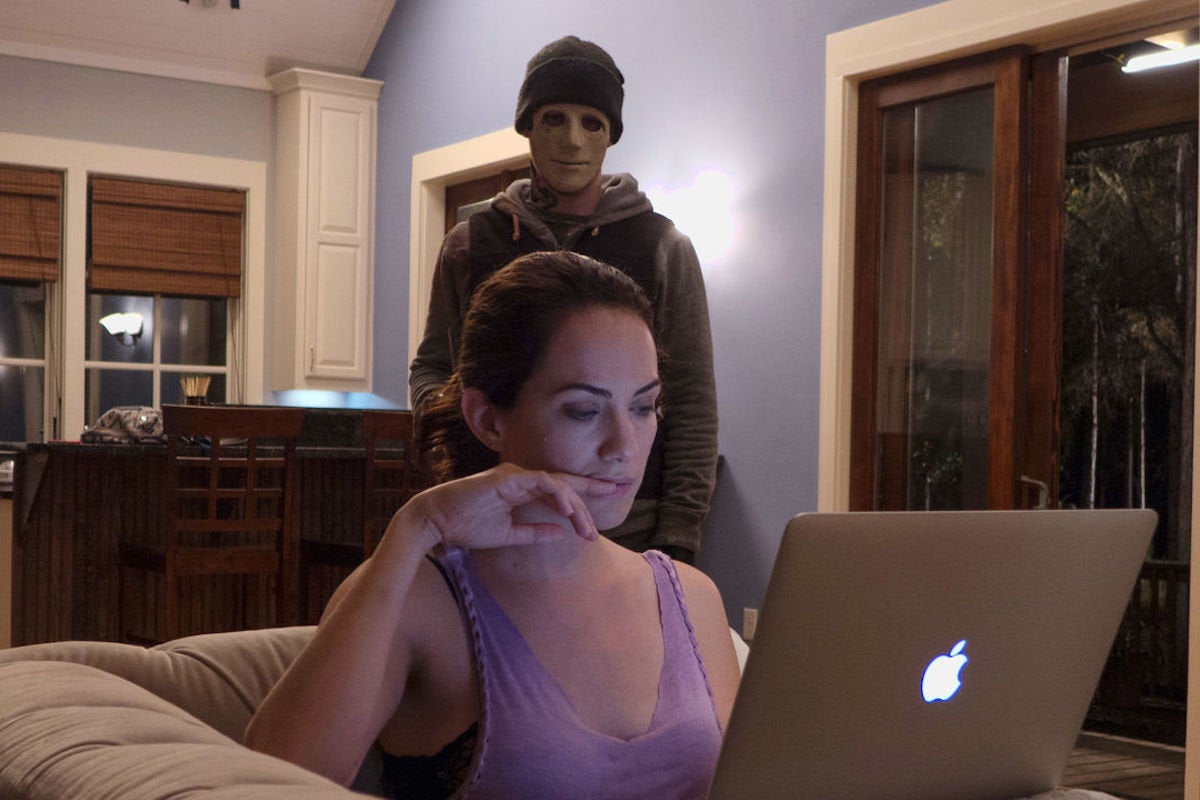 Directed by Mike Flanagan (Oculus, Ouija: Origin of Evil), Hush is of the familiar, self-explanatory "home invasion" thriller subgenre, but with a few twists. One is that the lead character is deaf. The other is that the masked invader eventually removes his mask, and the effect is unexpectedly chilling.
Kate Siegel co-wrote the screenplay and stars as Maddie, a successful author, who has chosen to live in a remote house, fitted with lots of windows and surrounded by woods, to work on her new book. She tries (and fails) to cook dinner, chats with a neighbor (who is trying to learn sign language), and then holes up for the night. In a shocking scene, the intruder commits a murder right up next to a window without Maddie noticing, and then stalks Maddie, seemingly just for the fun of it.
Admittedly, Flanagan occasionally relies on genre staples, but for the most part creates a tense and effectively gripping tale. Most surprising is John Gallagher Jr.—mainly known for his lovably bearded, soft-bellied dorks in things like The Newsroom, Short Term 12, and 10 Cloverfield Lane—as the terrifyingly lean, cool killer.
8: I Don't Feel at Home in This World Anymore (2017)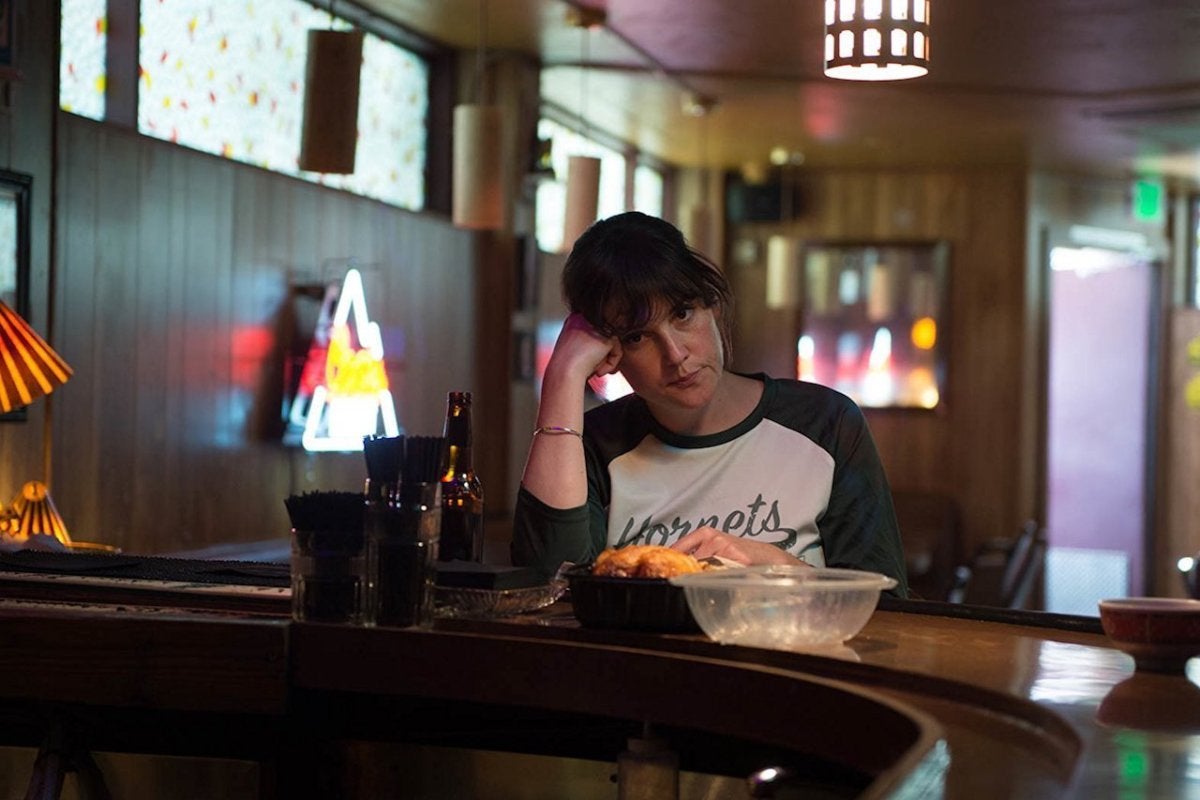 The wonderful, unsung New Zealand-born actress Melanie Lynskey stars in I Don't Feel at Home in This World Anymore (2017) as Ruth Kimke, a nursing assistant who has a very bad day. A patient dies in front of her (after some nasty, vulgar last words), a man in a bar ruins a huge plot twist in a book she's reading, and, to top it off, her home is burgled. The cops do little but scold her for not locking up tighter, but when her phone shows the location of her stolen laptop, she enlists a wacko neighbor, Tony (a perfect Elijah Wood), who has a collection of ninja throwing stars, to help get it back. From there, they find clues leading to the rest of her stolen goods, mainly her grandmother's silverware, but things take a very weird turn.
This is the directorial debut of actor Macon Blair (Blue Ruin and Green Room); Blair also wrote the screenplay, and it cannily, and hilariously deals in life's most mundane sorrows and searchings, the kind of stuff that most movies simply ignore. The movie's shift in tone from its first half to its second can be shocking, but, eventually, strangely satisfying.
7: Imperial Dreams (2017)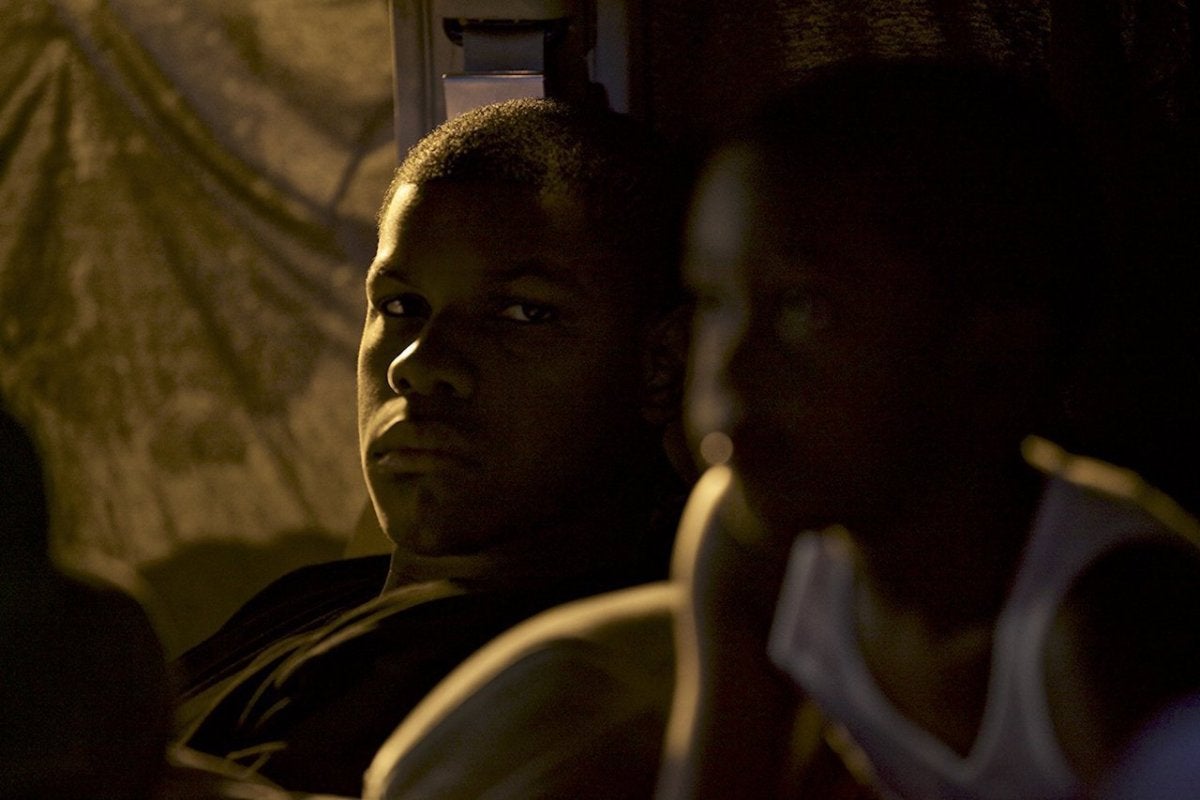 Though it features Star Wars star John Boyega, Malik Vitthal's Imperial Dreams (2017) is not a prequel about his character Finn joining the ranks of the imperial stormtroopers. Rather, it's a heartbreaking, sympathetic urban drama, filled with passages of beautiful sadness.
Mentioned in this article
Boyega stars as "Bambi," who has just been released from prison and returns to his tough Watts neighborhood. He has published a short story in McSweeney's magazine, dreams of being a writer, and hopes to get his young son Day (played by twins Justin and Ethan Coach) out of the 'hood. His criminal uncle Shrimp (Glenn Plummer) offers Bambi a job, driving a car carrying illegal substances across the border to Portland, but Bambi insists on going straight. Even so, he finds that looking for a job through endless amounts of red tape, and the lack of a computer, make life difficult. He winds up moving into his car, scribbling his beautiful, painful prose into notebooks and insisting to his son that everything is going to be OK.
Director Vitthal doesn't shy away from crime, but also does not glamorize it; he views the dangerous neighborhoods with a certain kind of vicious poetry. It's a place where dreams cannot entirely die.
6: The Incredible Jessica James (2017)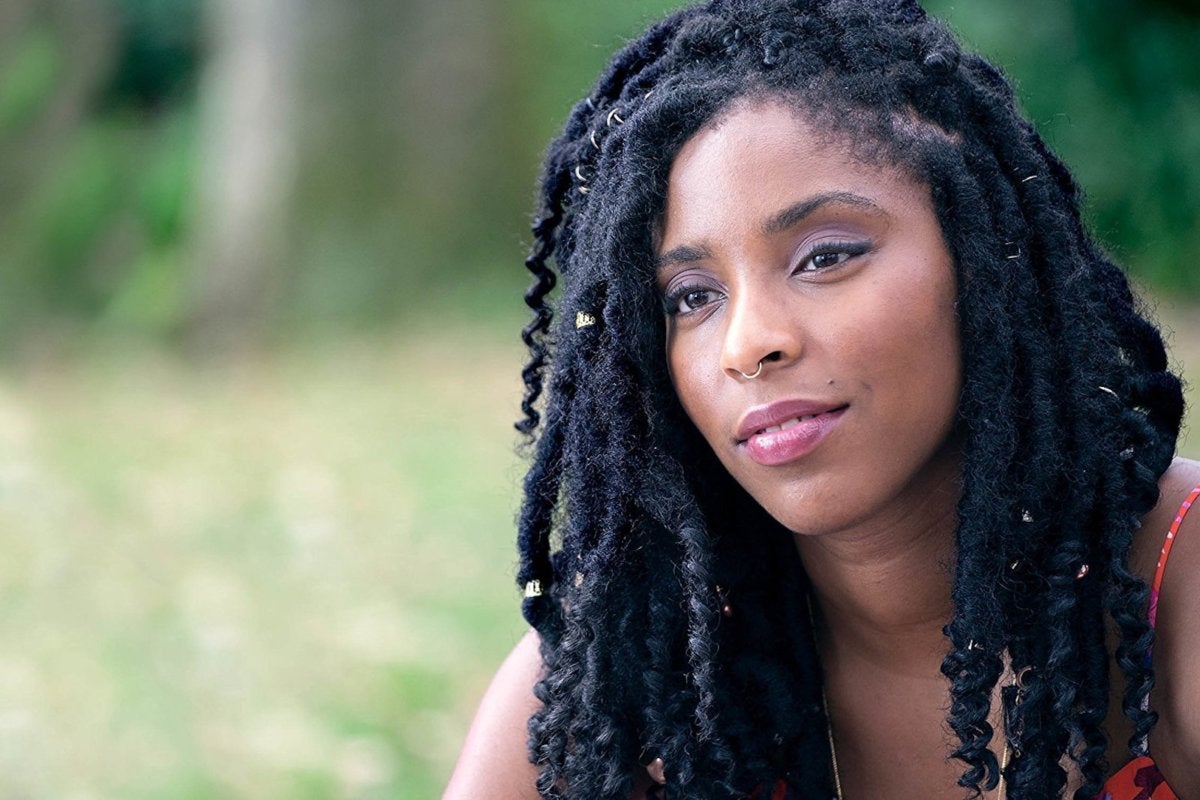 The energetic, funny The Incredible Jessica James (2017) relies almost entirely on an outgoing, zany, unfiltered central performance by Jessica Williams, and succeeds. She and her boyfriend (Lakeith Stanfield) have recently broken up, and she keeps "seeing" him everywhere, imagining how their conversations would go. Meanwhile, she's an ambitious playwright who collects rejection notices and teaches theater to kids. She has tried dating anew, but is sickened by the whole thing. That is, until her friend hooks her up with the unlikely Boone (Chris O'Dowd), an older divorcee who knows nothing about theater. ("Did you write Hamilton?" He asks.) But over the course of their time together, they begin to enjoy each other's honesty. They even begin following each other's exes on Instagram, so that they can officially unfollow them but still get reports.
Written and directed by Jim Strouse, the movie is effortlessly paced, clocking in at 85 minutes and never wearing out its welcome. It beats down the old, worn plot points with its sheer, constant energy.
5: The Little Prince (2016)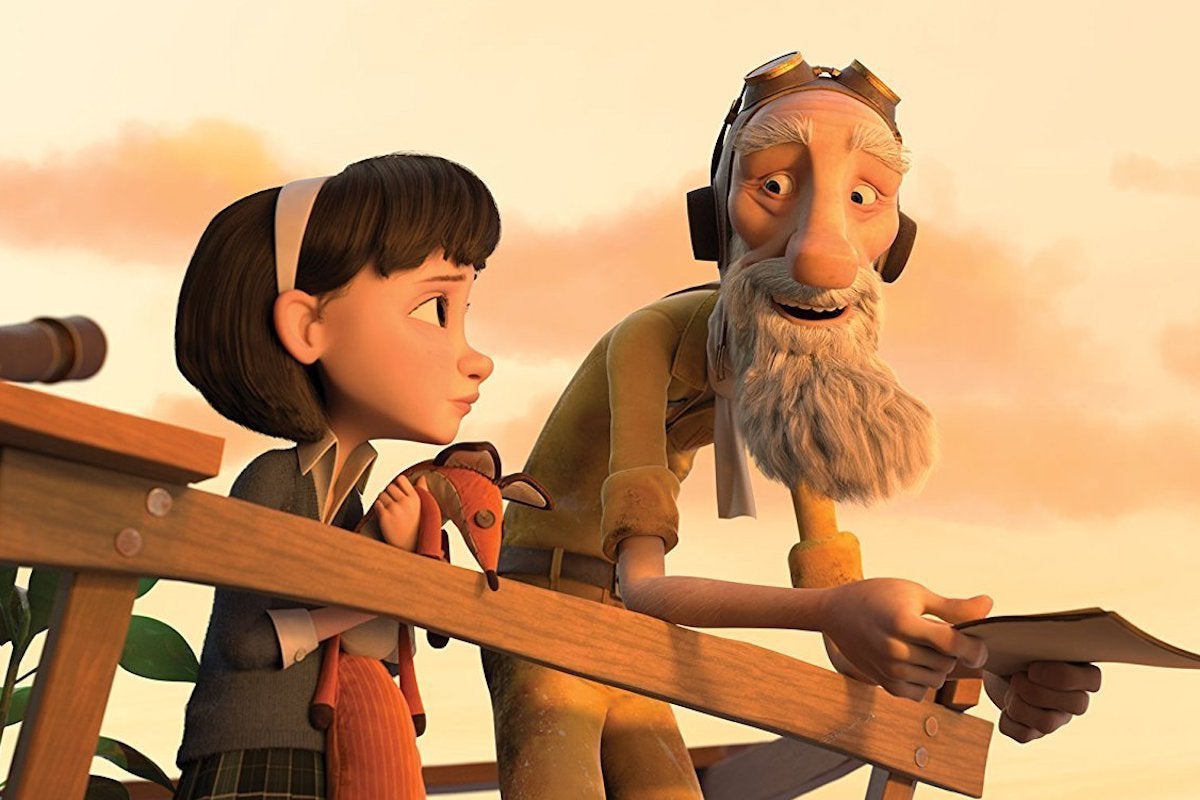 Given that it's based on one of the most popular books of all time (Antoine de Saint-Exupery's 1943 novella), fans may rule that Mark Osborne's movie version of The Little Prince (2016) is somewhere between an insult and a disaster. But taken on its own, it's a wonderfully creative, soul-soothing work. It was originally shown in Cannes in a French-language version, but Netflix offers an English-dubbed version. In this updated version of the story, we meet "the aviator" as an old man (voiced by Jeff Bridges). He once encountered the Little Prince and now tries to tell his story to a modern-day little girl (voiced by Mackenzie Foy). The girl's uptight mother (voiced by Rachel McAdams) wishes for her to get into a good school and determines that things like friends, stories, and imagination are unworthy of her time. Happily, the girl eventually goes on her own adventure.
The modern storyline is computer-animated, while the classic "Little Prince" material is beautifully animated with stop-motion. The focus is less on noise and flash and more on storytelling and joyous images, and it's a standout for families as well as movie buffs.
4: Gerald's Game (2017)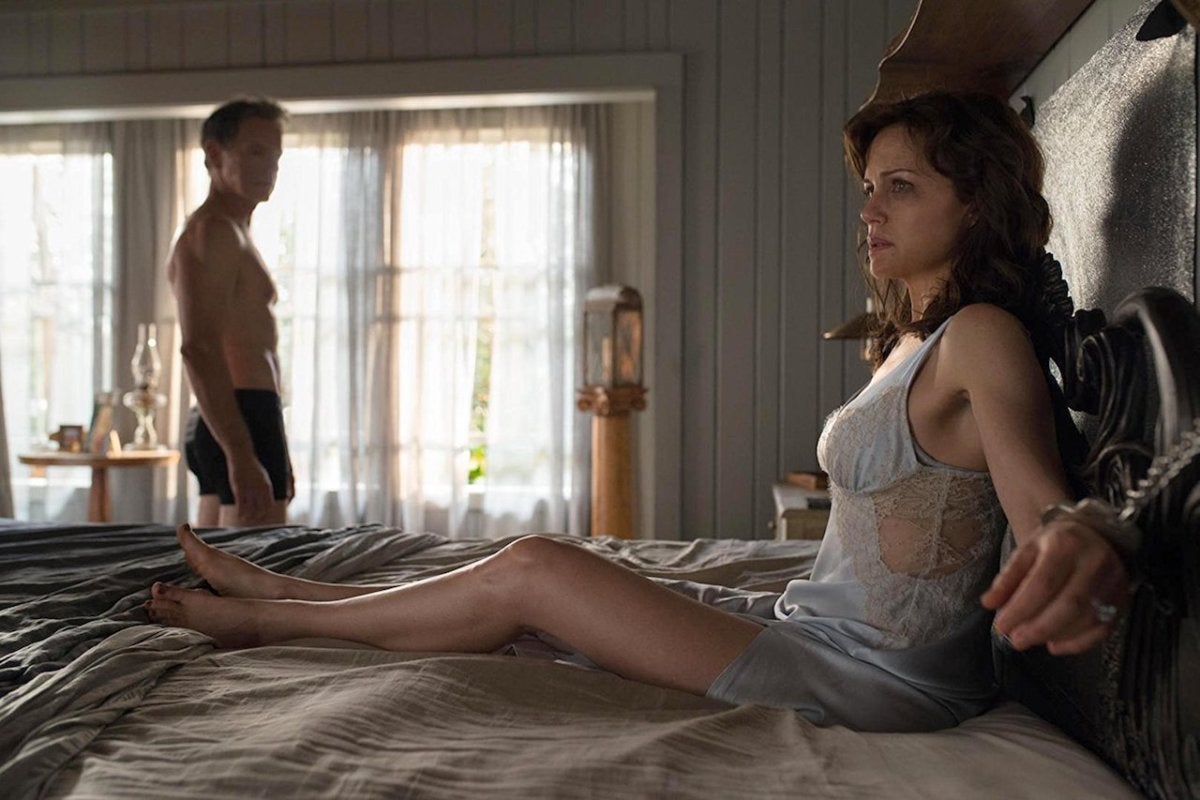 The king of Netflix horror, Mike Flanagan, is no slouch. He's represented by two titles on this list, and has a third, Before I Wake, available for streaming. But he's also left his mark on theatrical releases, with the excellent Oculus, and the surprisingly good sequel Ouija: Origin of Evil. His Gerald's Game (2017) is surely one of the best Stephen King adaptations of recent years.
Mentioned in this article
Apple TV 4K
Price When Reviewed:
32GB $179 | 64GB $199
Set almost entirely inside a bedroom, it echoes Misery, but tells its own incredible story, with its own psychologically powerful twists. Jessie (Carla Gugino) and her husband Gerald (Bruce Greenwood) head to a remote lake house for a weekend of sex, but just as Gerald begins to get uncomfortably kinky, he dies of a heart attack, leaving Jessie cuffed to the bed. A stray dog comes into the picture (shades of Cujo), and she begins speaking to apparitions of herself and her husband, and experiencing memories of her childhood that somehow pertain to her current situation. Worse, she begins to see a monster, a tall thing carrying a box of bones, in the dark corner. Many horror movies drop the ball before the end, but Flanagan sees this one out to a logical, humanistic, and satisfying conclusion.
3: Beasts of No Nation (2015)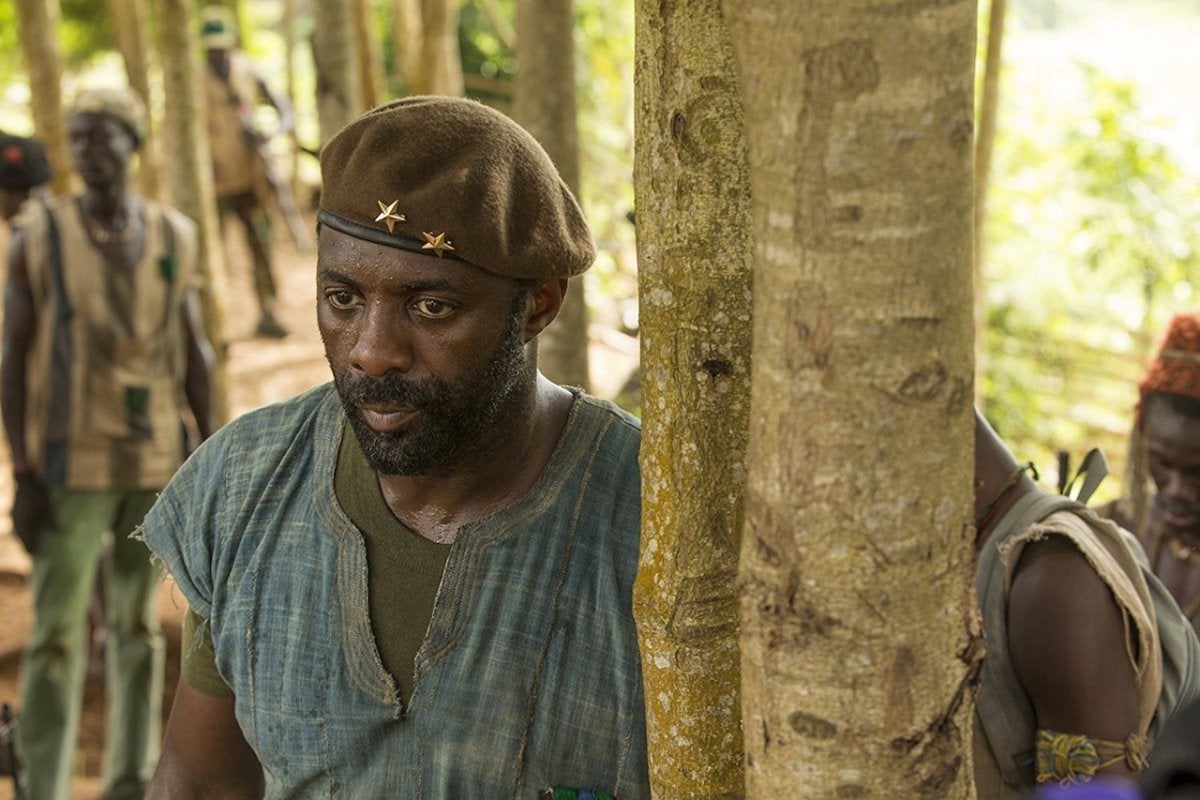 Netflix's very first original movie, Beasts of No Nation (2015), caused some controversy with theater chains, as well as for its lack of Oscar nominations in a year dominated by whites. But, as directed by Cary Joji Fukunaga (Sin Nombre, Jane Eyre) the movie itself is a powerhouse, crisply-paced, brutal, and yet still somewhat optimistic. It was an audacious first release, and still one of Netflix's finest.
Abraham Attah gives an astonishing performance as Agu, a young boy caught in an African civil war. When his father and brother are killed, he runs into the jungle and is discovered by a band of guerrilla soldiers, most of them young men not much older than Agu, and led by the fearsome Commandant (Idris Elba). He ensures their survival, but also exposes them to shocking horrors. In one heartbreaking moment, we see how Agu has become numb, laughing and playing games as men are shot behind him. Elba's creation is monstrous, proud and vain and vile, and the actor received numerous other nominations and awards for his performance.
2: Okja (2017)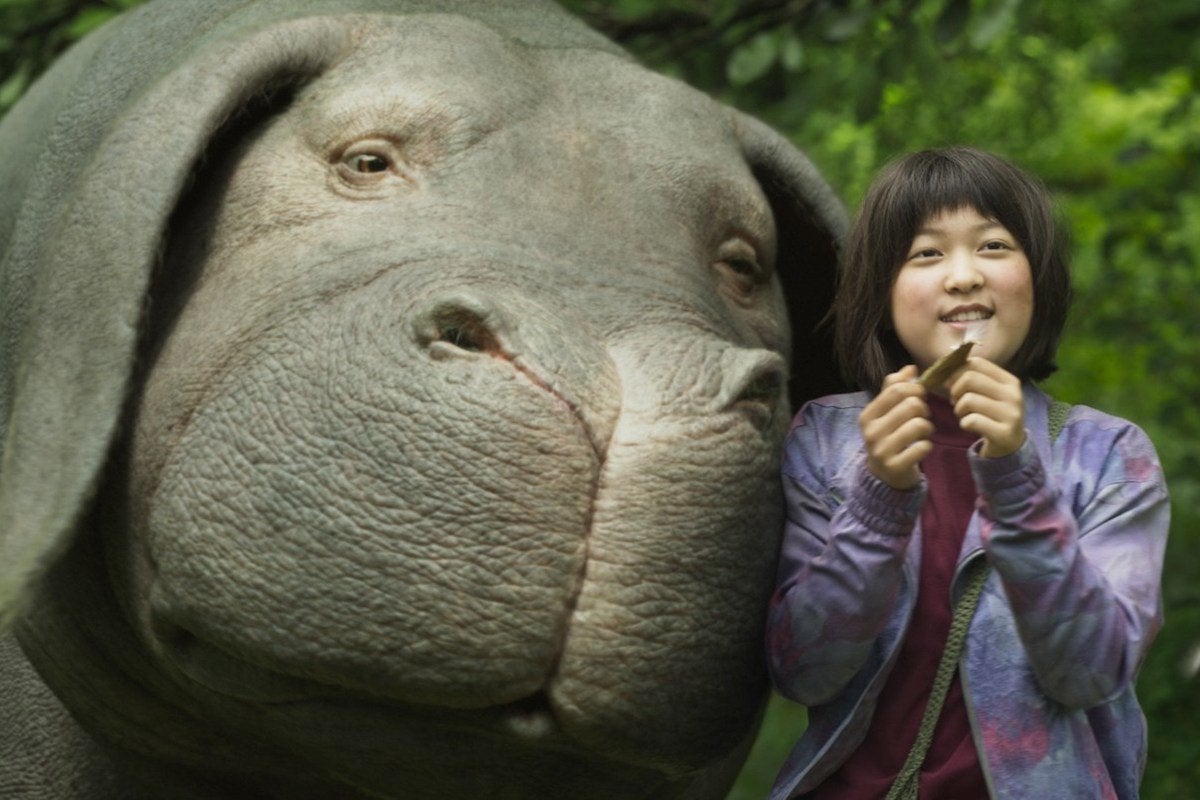 The Korean director Bong Joon-ho usually makes films about battling some kind of monster, either literally (Memories of Murder, The Host), or figuratively (Mother, Snowpiercer), and yet the real monster is usually us. The slick, international, all-star Okja (2017) is perhaps his busiest, but most playful work, offering laughs, thrills, weird visuals, and some disconcerting thoughts about food.
Mentioned in this article
Amazon Fire TV Stick with Alexa Voice Remote (2016)
Price When Reviewed:
$39.99
CEO Lucy Mirando (Tilda Swinton) has developed a kind of super-pig designed to ease world hunger and bolster her company's image. The pigs have been sent to the four corners of the world to be raised by local methods, to see which works best. A young girl in rural Korea, Mija (Ahn Seo-hyun), is clearly the winner, but she has also bonded with her pig, Okja. When Okja is picked up and shipped off to the city, she follows, like a pint-sized action hero. She meets a group of eco-terrorists called the Animal Liberation Front (members played by Paul Dano, Lily Collins, and others), who have a plan. Shirley Henderson and Giancarlo Esposito co-star, and Swinton has a dual role as her own twin sister, but Jake Gyllenhaal steals the show as an outlandish television host, in the looniest performance he has ever given.
1: Mudbound (2017)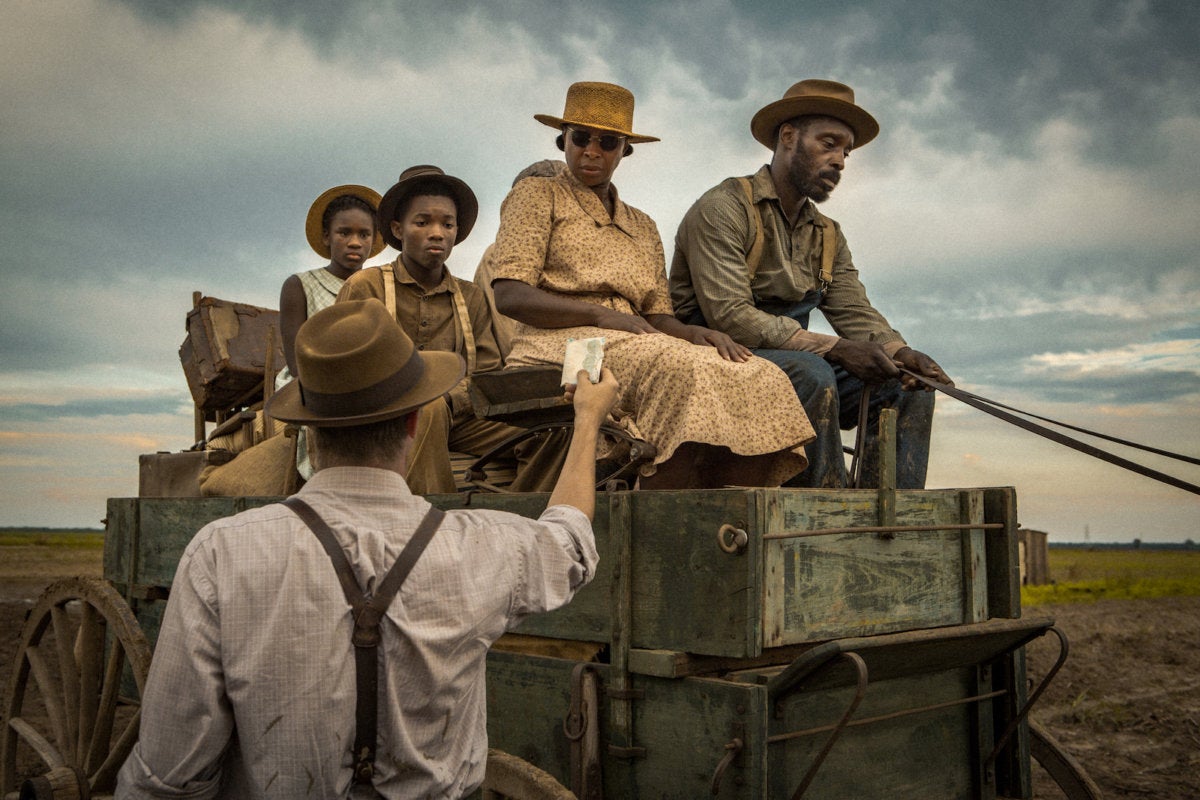 Dee Rees's follow-up to her remarkable debut Pariah, the excellent Mudbound (2017) is like a Gone with the Wind for the streaming age, a sweeping slice of Americana, epic, but intimate. It's based on a novel by Hillary Jordan and features Carey Mulligan, Jason Clarke, Jason Mitchell, and Jonathan Banks. The story follows two farming families, one black and one white, over several years in and around WWII. In one crucial plot thread, a member of each family, Jamie (Garrett Hedlund) and Ronsel (Jason Mitchell), returns from war; they form an unlikely friendship, much to the rage of the rest of the community. (Ronsel is forced to duck down in the front seat of Jamie's truck to avoid being seen in a place of equality.) Mary J. Blige steals the movie in her role as Ronsel's mother, a strong, caring midwife glaring from behind sunglasses, and received a Best Supporting Actress nomination (as well as one for Best Song).
Many of the characters narrate their inner dreams, hopes, and fears in whispered voiceover, adding Malick-like poetry to the images. The 134-minute movie focuses on small incidents, having to do either with survival in the muddy farmland, or with the deep, frightening racism of that time and place, and never feels too overstuffed or too long.