SiliconDust CEO Theodore Head was surprisingly cheery about our resoundingly negative review of his company's HDHomeRun DVR service.
Head knows the company's first attempt at a DVR subscription service missed the mark with a clunky and confusing interface. During an interview at CES in Las Vegas last week, he chalked it up to inexperience with software after more than a decade of focusing on hardware, but he says major improvements are coming over the next couple of months.
"Just think of a bunch of heady hardware guys that started doing software, because we had a need to do this," said Head. "Now we're bringing in a little bit more of the dedicated UI experts who are going to do it much better."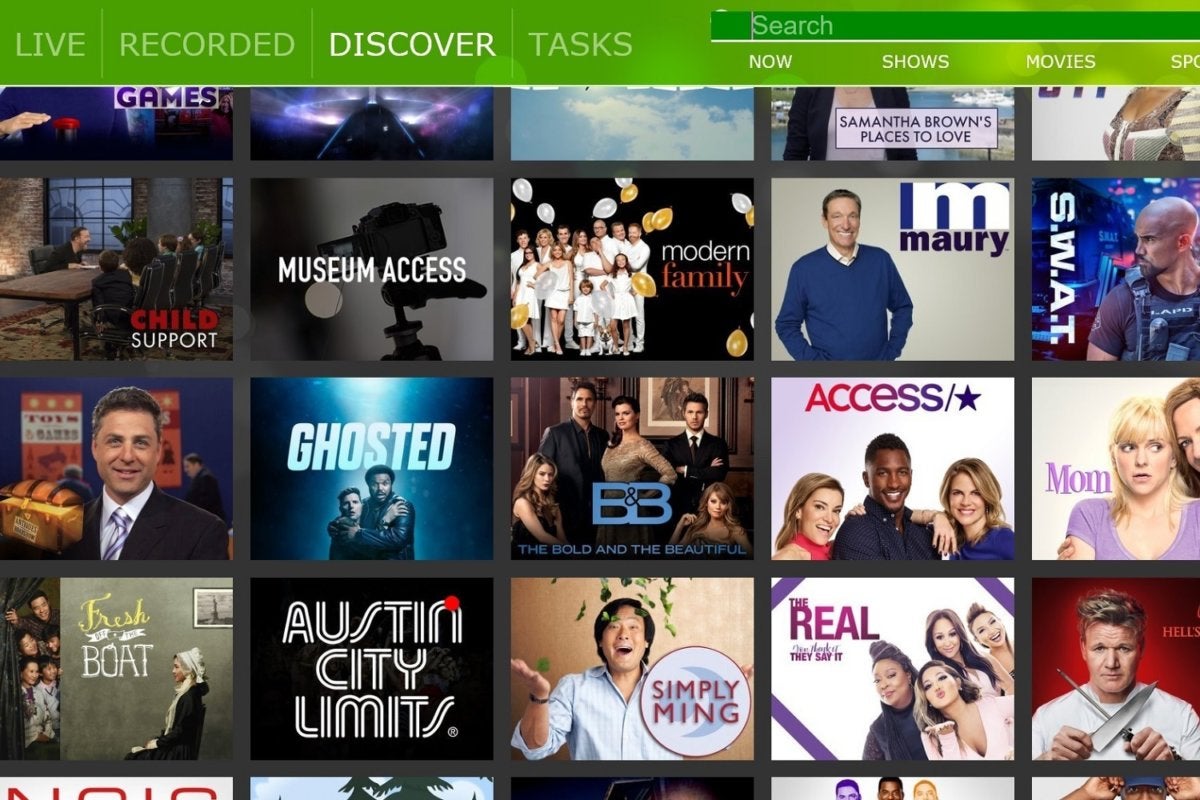 SiliconDust will need to shape up its software as it pushes further into over-the-air DVR services. In mid-2018, the company plans to launch a new device called the HDHomeRun Connect Duo+, which has a recording engine and 250GB of built-in storage. Unlike current HDHomeRun tuners, the Duo+ won't require a separate server device—such as a PC, NAS box, or Nvidia Shield TV—to record broadcast channels. It's similar in that regard to Tablo's networked DVR, which we still recommend as the best DVR for cord-cutters.
"Right now it's just a pain in the ass," SiliconDust CEO Theodore Head.
But without a server, users also won't be able to use some third-party DVR services that work with HDHomeRun tuners, such as Plex and Emby. SiliconDust's own software will have to do the heavy lifting.
New hardware
Mentioned in this article
Roku Premiere+
Price When Reviewed:
$99.99
The Connect Duo+ will work similarly to HDHomeRun's existing tuners: Plug in an antenna, then hook it up to your router via ethernet, and you can watch live TV on HDHomeRun's apps, currently available for Android, Android TV, Xbox One, Windows, and Amazon Fire TV. The Duo+ just eliminates the need for extra hardware if you want to record those over-the-air broadcasts.
Still, SiliconDust wasn't actually demonstrating the Connect Duo+ at CES, nor did the company say how much it'll cost. Head wouldn't even specify what kind of storage the device will have inside.
All we know for sure is that it won't use a hard disk or a solid state drive—Head says it'll use a different format as a workaround to high taxes in Europe on TV tuners with HDD or SSD storage—and that it won't support expandable storage. If you want more than 250GB, which affords roughly 60 hours of 720p programming, you'll need to add a media server to the setup. (Head notes that WD's My Cloud server is the cheapest option, at $140 with 2TB of storage.)
"It's not a huge expense to know that now that you've played with it, now that you enjoy it, you can really grow it at your level," he said.
For cable subscribers, SiliconDust also announced a six-tuner version of the HDHomeRun Prime, which uses a CableCARD to record premium cable channels. That'll also be available in mid-2018 for an undisclosed price. (The current three-tuner model sells for around $130.)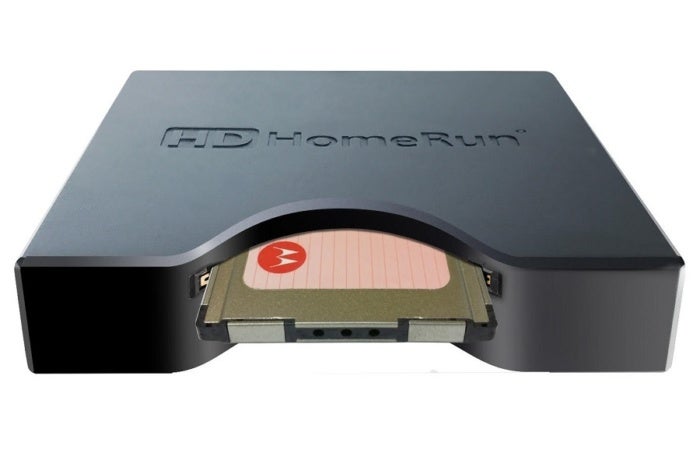 As for the HDHomeRun Extend, which transcodes over-the-air channels to consume less storage and bandwidth than the entry-level HDHomeRun Connect, Head says there are no current plans for a quad-tuner model. The Extend is already $80 more expensive than the $100 Connect with dual tuners, so an even pricier model would only appeal to a small number of power users.
"It's something that may organically happen, but right now we're focusing on getting the Duo+ and the new Prime out," Head said.
Up next for software
On the software front, Head was candid about HDHomeRun's current problems, calling them out as he clicked around the interface. Some features, like the behavior of "Always" versus "Recent" for series recordings, are poorly explained, and you have to grapple with an on-screen keyboard to set start and stop buffer times.
"Right now it's just a pain in the ass," Head said. "These are things that I have complained about as well."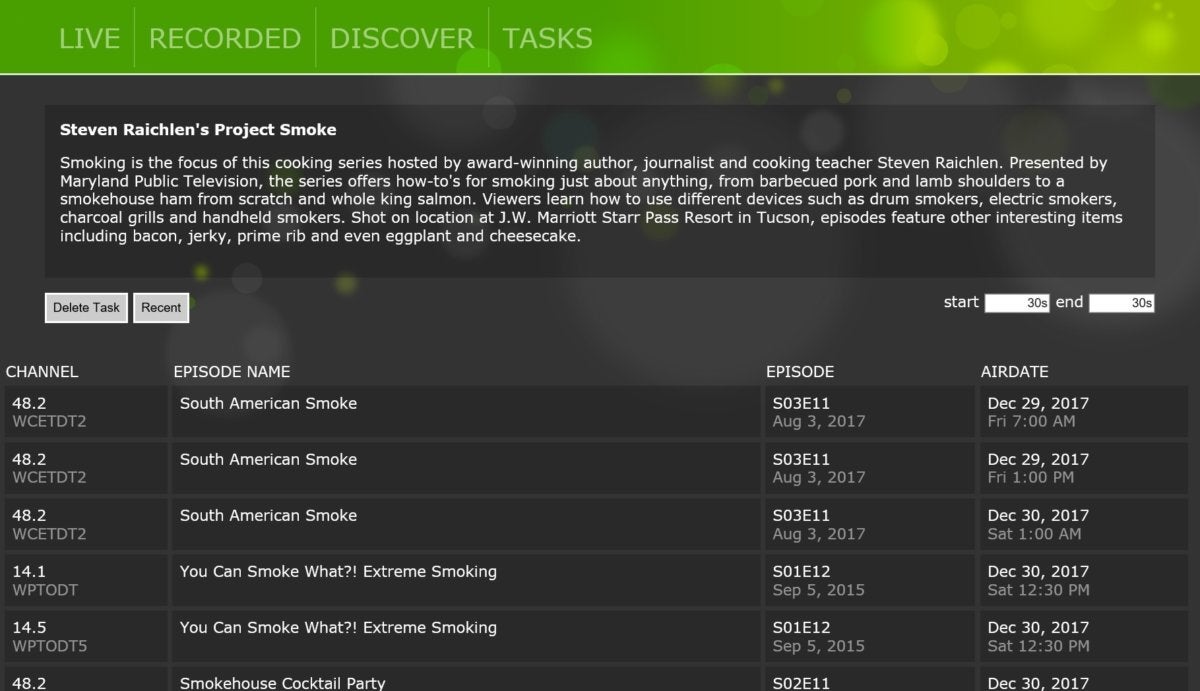 The software will get also get a visual refresh, with smoother animations and auto-playing trailers for movies, though HDHomeRun wasn't ready to demonstrate this. Certain features that are missing today, such as manually scheduled recordings and the ability to stop a recording in progress, are also in development. Head said to expect some improvements in about 30 days, followed by another update in about two months.
"We appreciate the feedback, because a lot of the things you said are already in the works," Head said.
SIliconDust is still working on bringing the HDHomeRun app to more platforms as well. The company released an iOS app last year, but is still working on an Apple TV port.
Mentioned in this article
SiliconDust HDHomeRun and Plex Media Server
Head also still wants to get Roku on board. In the past, Roku didn't want to pay royalties to license MPEG-2, which HDHomeRun needs to deliver live video streams. Those patents have since expired, and Head hopes he can strike up some conversations with his contacts at Roku about supporting the format. SiliconDust is against using HTTP Live Streaming, which other products like Tablo and Plex rely on for Roku support, because it splits the video into chunks that have to load before the video can play.
"We like a purist experience where you're changing channels within a couple seconds," Head said. "We hit five seconds, we're pissed off."