At a Glance
Expert's Rating
Pros
Double outlets plus a bonus USB port gives you lots of flexibility.
Integrated power consumption meter.
Painless setup is among the easiest in this product category.
Cons
Industrial design could be improved.
Basically a brick if you don't have an iPhone.
Our Verdict
A top smart outlet choice for any HomeKit-enabled smart home.
Best Prices Today: ConnectSense Smart Outlet with Apple HomeKit Technology
It's hard to get super excited about smart outlet technology, but if you're living in a HomeKit household, ConnectSense's Smart Outlet is definitely a gadget to add to your wish list.
From a hardware standpoint, the ConnectSense outlet isn't much to look at, and that's actually for the best. It's a rounded-off rectangle that looks a bit like a postmodern sardine can, which helps it to lie flat against the wall. Since it's designed to cover and replace both outlets (most smart plugs, like the PureGear PureSwitch we reviewed last year, only handle one outlet), it's a bit less obtrusive than typical smart plug devices (which are almost invariably design nightmares).
Mentioned in this article
PureGear PureSwitch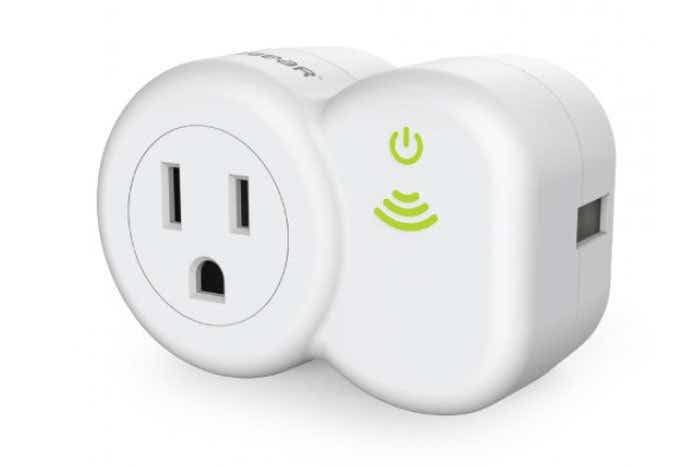 Price When Reviewed:
$49.99
There's also a USB port on the side, giving you a little bonus juice (though it isn't controllable via the app). Finally, two blue LEDs, one adjacent to each outlet, indicate whether that outlet is getting power. If they're too bright, you can dim them or turn them off altogether in the ConnectSense app.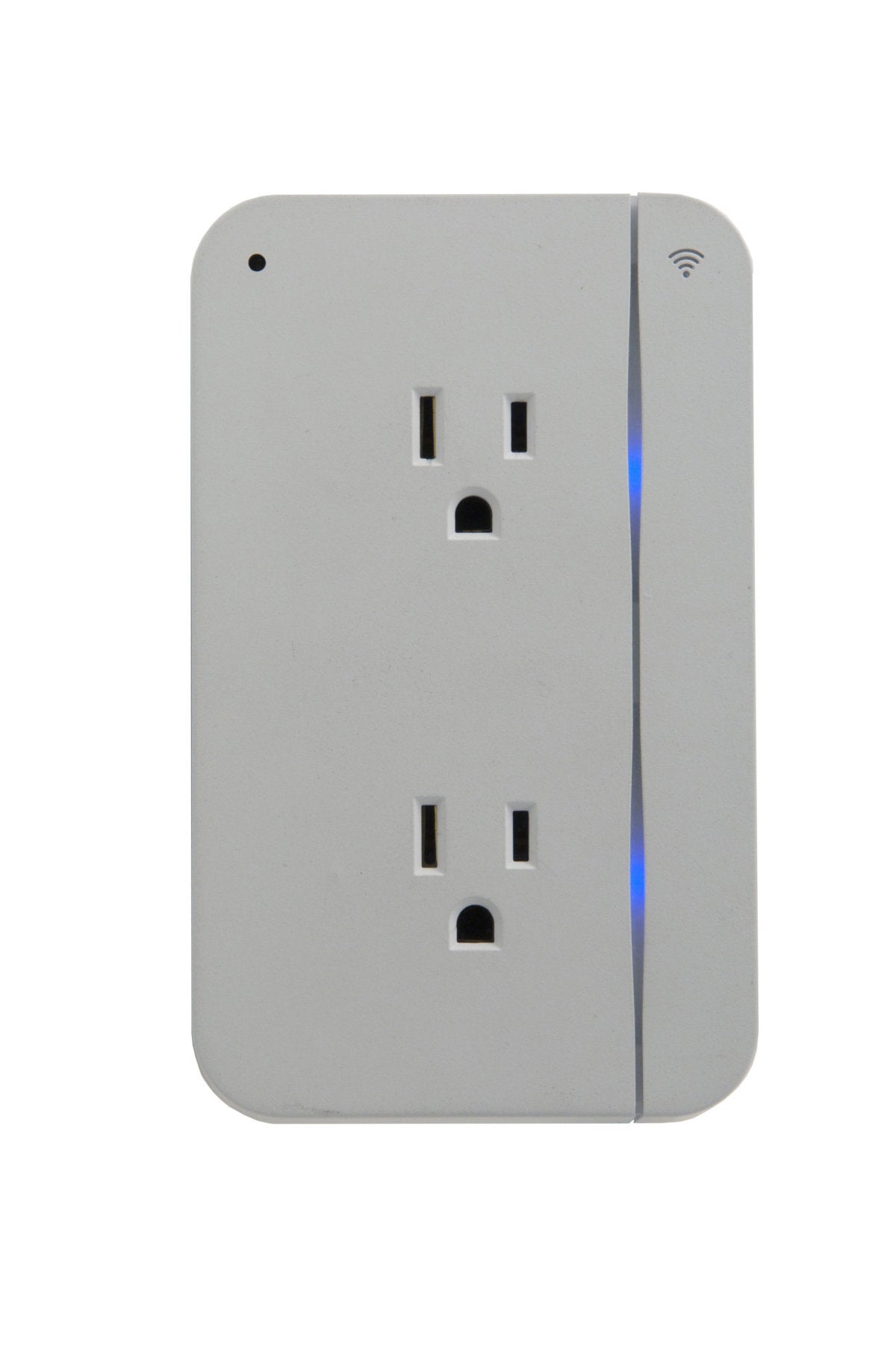 Again, the ConnectSense Smart Outlet is designed for HomeKit, so setup involves scanning the HomeKit PIN and using the new iOS Settings system to connect it to your network. It's altogether quick and painless. While you can perform very basic activities in the default iOS Home app, the ConnectSense app is far more capable. Here you'll find all the expected features, including the ability to rename outlets, indicate what type of appliance is plugged into it, assign the outlet to a room, set on/off schedules and rules, and even keep tabs on power consumption. Because each outlet can be controlled separately, you can get really detailed on how everything works.
If your HomeKit world is sufficiently large, you can get pretty fancy with your rules, using an If This Then That (IFTTT)-like widget to give various actions cascading effects among multiple devices. Because the ConnectSense app can access anything in your Home ecosystem, it isn't limited to just other outlets but rather any HomeKit device in the house. The rule-creating portion of the app could be simpler to use, but after a bit of experimentation it's easy enough to get the hang of.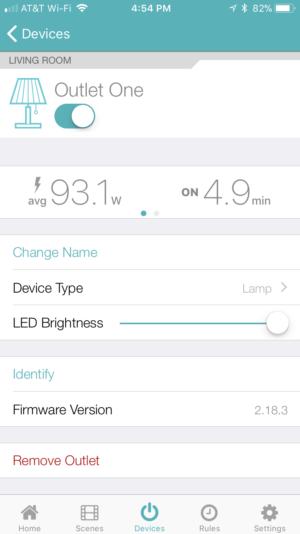 Of course, one of the big draws with most HomeKit devices is that you can use Siri to control your devices. If my iPhone could understand me better, it'd be a niftier feature. As it stands, it pales performance-wise when compared to Alexa.
$60 isn't cheap, but given that it does provide two outlets instead of just one, it's not a bad value in the final analysis. Better yet, it worked flawlessly in my testing—a rarity based on my prior HomeKit device reviews—and made controlling my Christmas tree lights a thing of simplicity.
Best Prices Today: ConnectSense Smart Outlet with Apple HomeKit Technology