Samsung has developed a new consumer display technology called Micro LED that could be coming to your living room soon. The company is excited about its possibilities, but what exactly is Micro LED and how does it work?
Simply put, it's a panel of tiny red, green, and blue LEDs (light emitting diodes) that work together to produce an entire video image.
Companies have tried to do this before but there have always been hurdles, particularly with the size of the LEDs. If they can't be made small enough, only a low resolution is possible, meaning the picture only looks good at a distance—that's why the technology has found use in sports stadium displays.
Here's what a conventional LED panel for an outdoor display looks like under a microscope: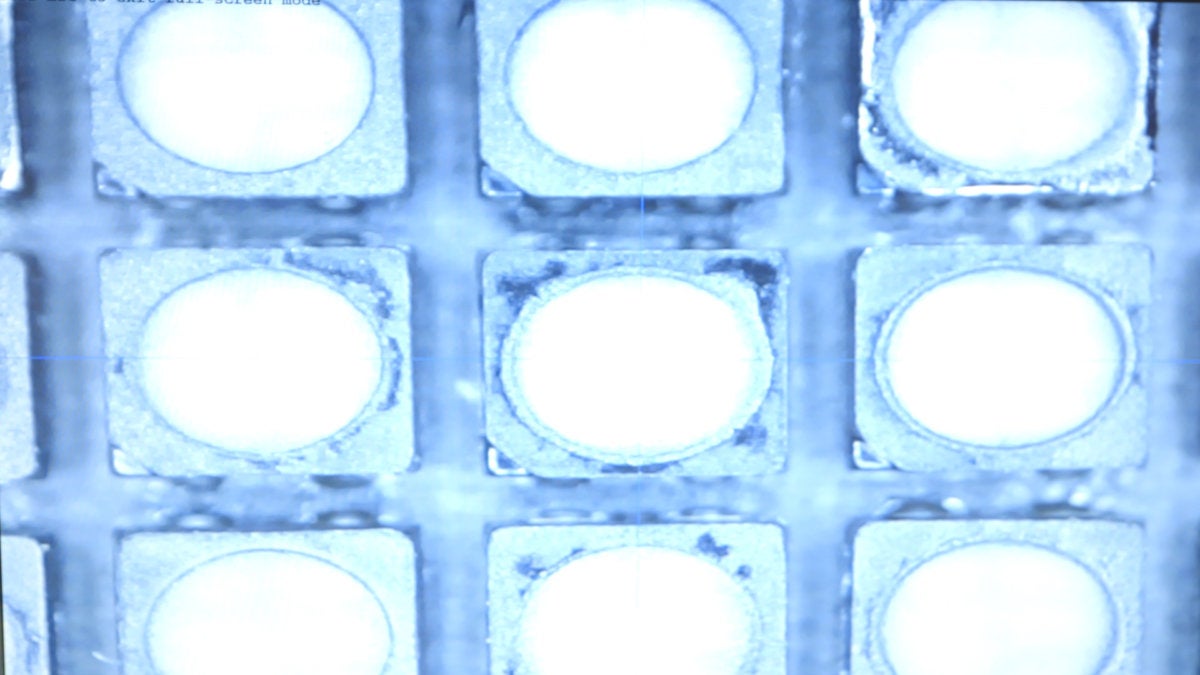 The individual LEDs are evenly spaced and comparatively large when compared to a Micro LED panel: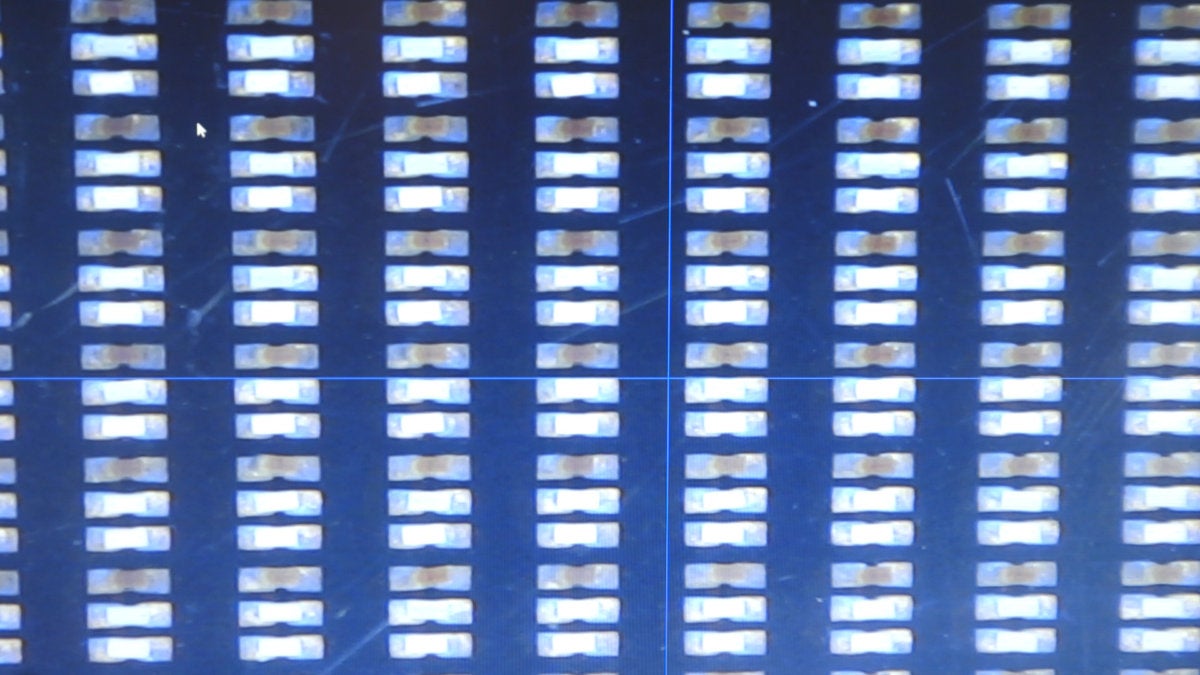 Not only are the LEDs much smaller in a Micro LED panel but Samsung has grouped them into threes—red, green and blue—to make up individual pixels.
It's this reduction in size and the closer spacing of the LEDs that makes them suitable for use in a high-resolution screen in the home, the company said.
So how does this compare to existing consumer displays?
It's quite similar to an OLED, except these LEDs are not organic (the 'O' in OLED). Don't get it confused with existing LED TV technology. That uses LEDs as the light source in the rear panel and a collection of filters and a liquid crystal layer to produce the image. In a Micro LED screen, you're looking directly at the LEDs.
At CES this week, Samsung showed off a 146-inch display made using the Micro LED panels. It said one advantage of the technology is the ability to make modular displays, expanding or reducing the total screen size as required. Outdoor public displays can be built in the same way.
Samsung wasn't letting anyone get too close to the new screen—a sure sign of an early-stage technology—but it promised more details in the first few months of 2018.