While discussing the dangers of indoor air pollutants such as carbon monoxide, one of the deadliest rarely gets mentioned: Radon—a naturally occurring colorless, odorless gas—is the leading cause of lung cancer in the United States after smoking, according to the EPA. Airthings, a Norway-based tech company, announced today a pair of products to help people assess their risk of radon exposure and other pollutants.
Airthings Wave Plus
Radon is a byproduct of the uranium breakdown in soil, rocks, and water. It's found all over the U.S. in- and outdoors, but people get their biggest exposure where they spend the most time: at home. Airthings Wave Plus is a Wi-Fi enabled, battery-powered indoor air quality monitor that attaches to a wall or ceiling and tracks levels of this gas in real time.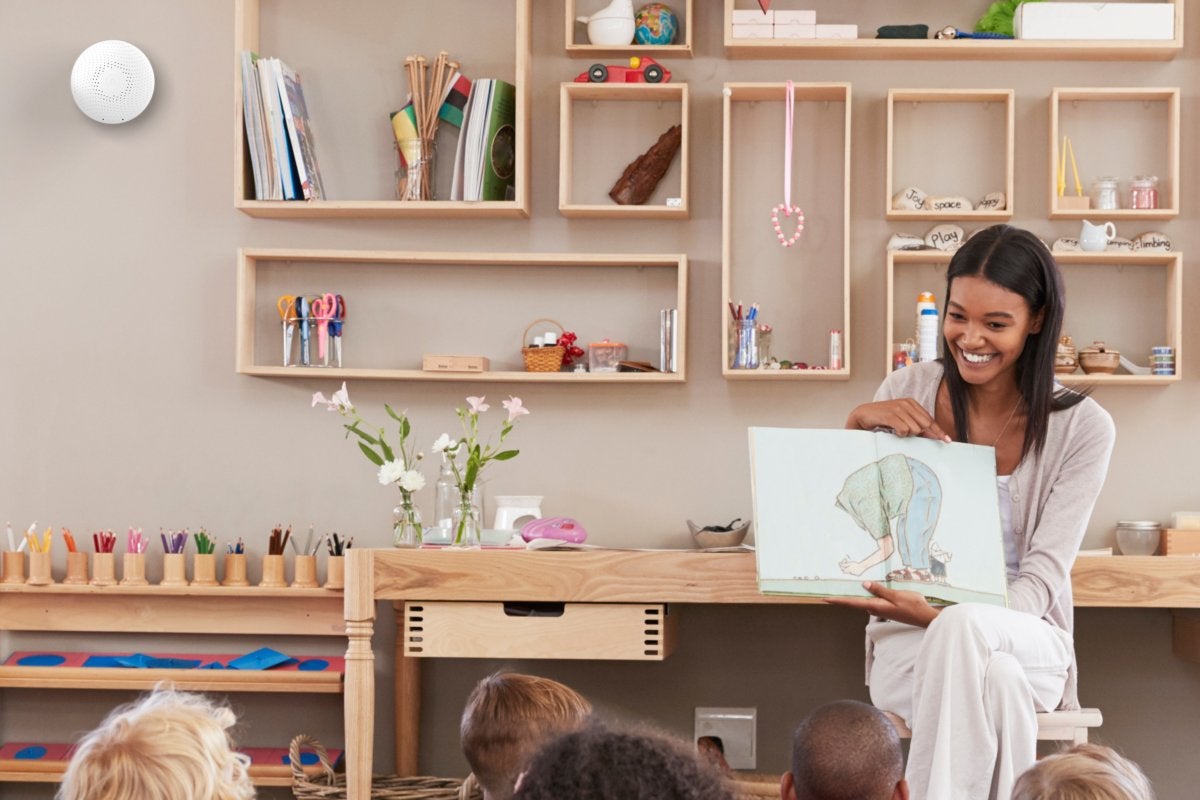 In addition to radon, the Wave Plus monitors carbon dioxide (CO2) and volatile organic compounds (VOCs), as well as temperature, humidity and air pressure. This environmental data is displayed on your smartphone via the Airthings companion app. The Airthings Dashboard also provides tips to reduce indoor air hazards, optimize ventilation, and save energy. Alternatively, users can get a color-coded at-a-glance indication of overall air quality by waving their hand in front of the Wave.
Airthings Hub
Because radon and other pollutant levels will vary room to room, the Airthings Hub allows you to tie multiple Wave Pluses and the company's other dedicated radon detectors, the Airthings Home and Airthings Plus, into a cohesive ecosystem. It wirelessly connects up to 50 battery-operated devices, letting users distribute devices around a building or home and monitor every room's levels from a single interface. Airthings Hub will be available with ethernet and a cellular option.
Airthings Wave Plus and Airthings Hub are priced at $269 and $69, respectively, and will be available for pre-order in February.
Smart home devices are increasingly incorporating environmental monitoring features to track indoor "vitals" and pollutants, but to date we haven't seen one that incorporates radon detection. And with more and more stories about radon poisoning cropping up in the news, and at least one state declaring January Radon Action Month, the time seems right for this type of hardware.