Another year has come and gone, and whether it was the year of your dreams or one that you'd like to forget, New Year's Eve is a good way to symbolically start over. Some folks prefer a quiet and traditional evening, and other folks like to go crazy in one last blow-out.
The following 14 movies, available streaming or for rental, provide a wide array of options. Enjoy, and please have a safe, joyous, and prosperous 2018!
The Gold Rush
(FilmStruck)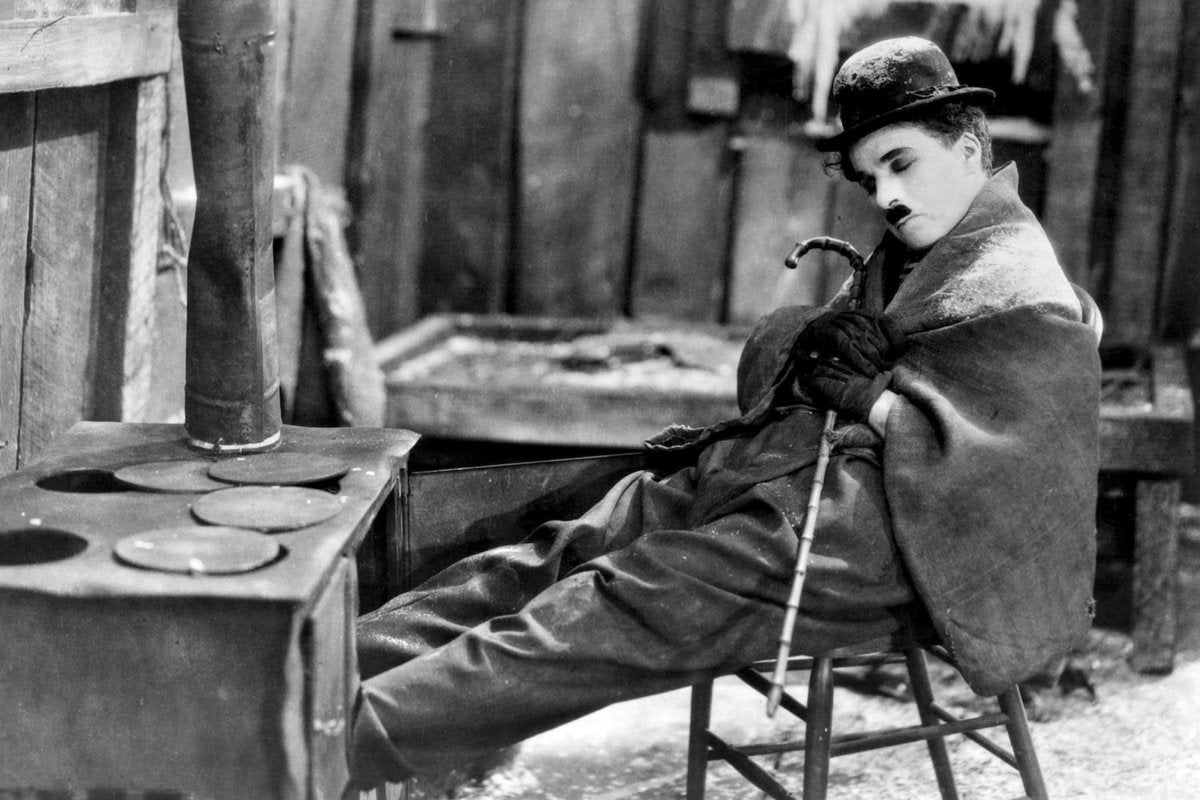 ★★★★★
Featuring a heartbreaking New Year's Eve sequence, Charlie Chaplin's smash hit The Gold Rush (1925) was, in its day, a true event. It's difficult to explain today just what an enormous presence Chaplin once was. He was a popular entertainer, but also a great artist. The Gold Rush features impressive special effects, such as a cabin teetering near the side of a snowy cliff, and a man turning into a giant chicken, but its focus was on humor and heartstrings. Chaplin plays a lone prospector in the Klondike. He falls in love with a dance hall girl (Georgia Hale), and becomes stranded during a snowstorm in a cabin with Big Jim McKay (Mack Swain).
One of our favorite soundbars
Samsung HW-MS750 Sound+ soundbar
Price When Reviewed:
$699.99
The film includes the famous "dance of the dinner rolls," as well as many other iconic comedy moments. This one is more of a fantasy than Chaplin's other films, with an escapist ending, but it's rooted in his own genius, focusing on visual conflicts within a poetic frame. FilmStruck offers two versions of the film, Chaplin's preferred 1942 version (72 minutes) with his own music score and his spoken narration (great for kids), as well as the original 1925 silent version (88 minutes) with intertitles.
Holiday
(Rental – Amazon Prime, Vudu, iTunes, etc., from $2.99)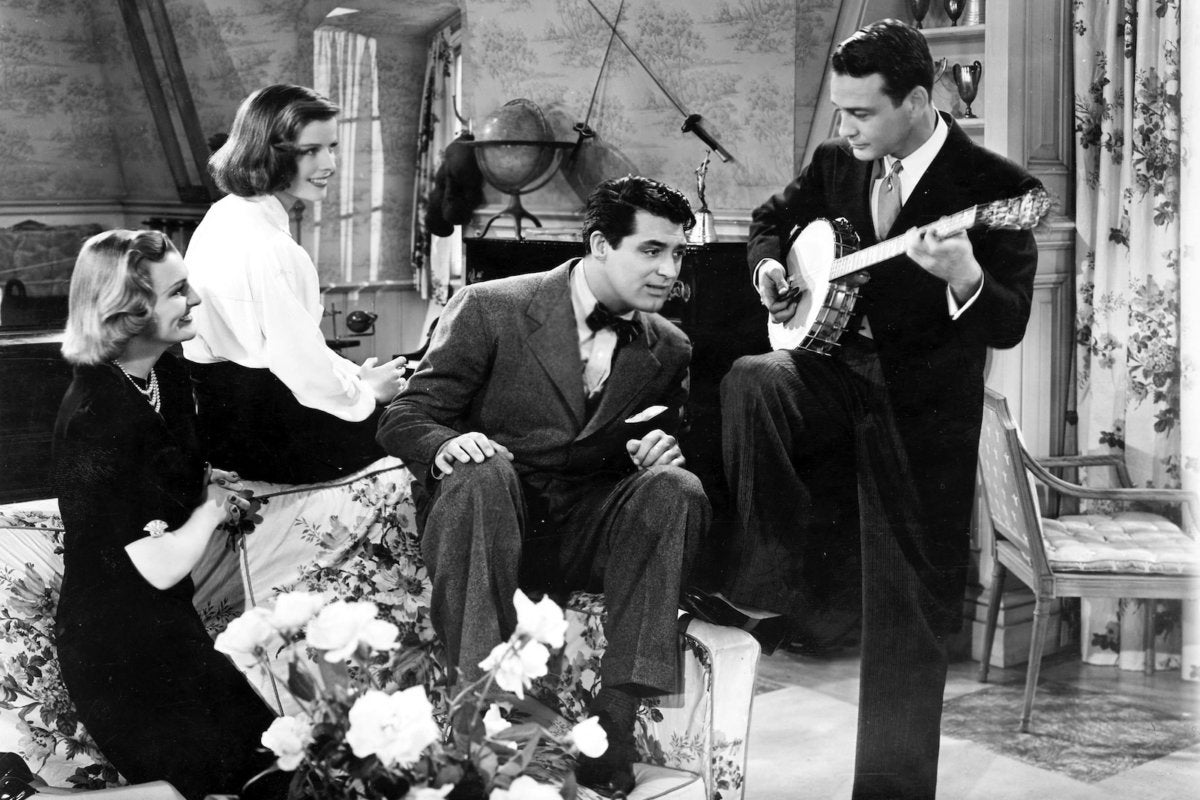 ★★★★★
Based on a 1928 play, the New Year's Eve story Holiday (1938) was not a success in its day. But, as directed by George Cukor, it remains subtle and sophisticated as well as wonderfully timeless. Cary Grant stars as the energetic and jovial Johnny Case, a self-made man who plans to take off from work and explore, looking for the meaning of life. (It's an interesting idea to consider at the end of a year.) But first he wants to marry Julia (Doris Nolan), a woman he has just met. It turns out that Julia is rich and her family wants to throw a huge engagement party.
Johnny ends up spending most of the party in the "playroom," the only fun room in the entire austere house, along with Julia's kooky sister Linda (Katharine Hepburn), her brother Ned (Lew Ayres), and an older couple, the Potters (Edward Everett Horton and Jean Dixon). Of course, Johnny discovers that Julia doesn't really care for his plan, and that Linda is actually the one for him. At this time, Hepburn had been in a string of flops and was considered "box office poison," but she, Cukor, and Grant would go on to break the bad streak with The Philadelphia Story.
Sunset Boulevard
(Netflix)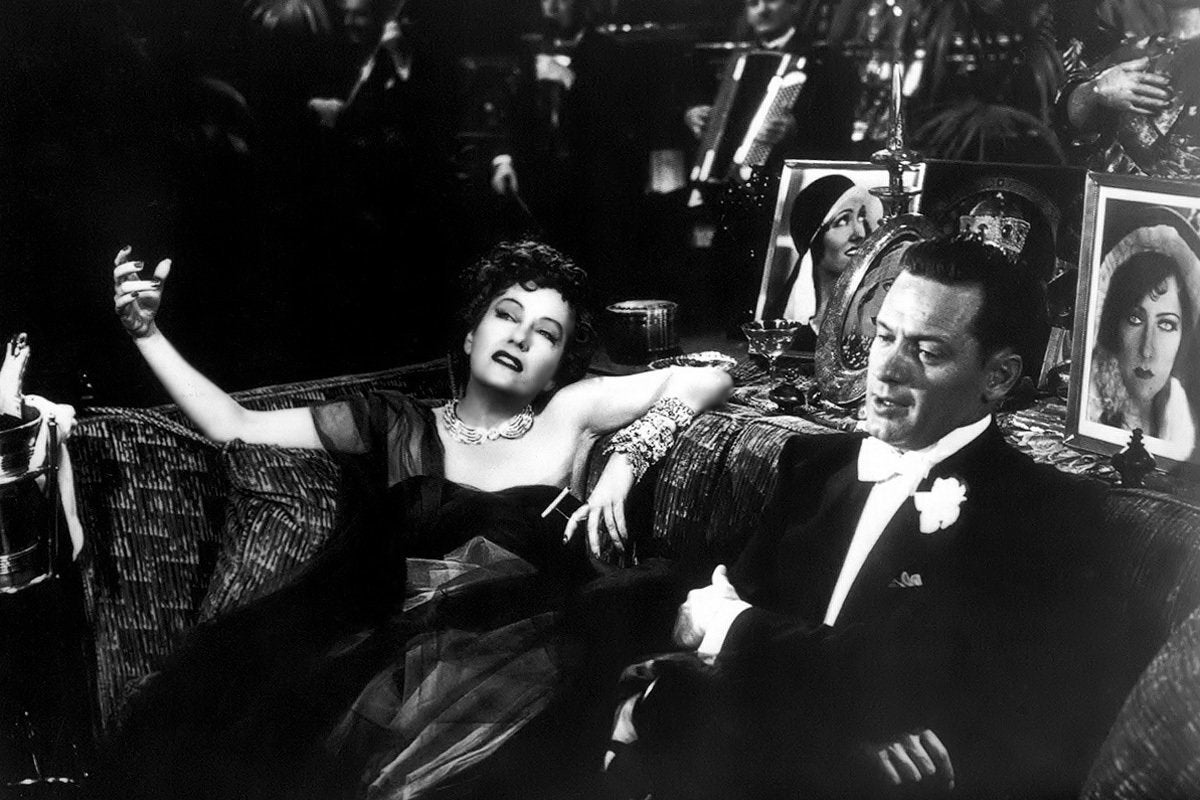 ★★★★★
Writer/director Billy Wilder and co-writer Charles Brackett came up with one of their most brilliant, wicked movies with Sunset Boulevard (1950), a film that couldn't have been made at any other time. It opens brilliantly, with a dead body floating in a swimming pool, narrating his own story! Then, a struggling, in-debt screenwriter, Joe Gillis (William Holden) ducks some repo men by turning into the driveway of a crumbling Hollywood mansion. Inside lives aging actress Norma Desmond (Gloria Swanson), a faded star of the silent era. She hopes for a comeback in a movie of Salome, and she hires Joe to help re-write her script. He takes the job and winds up becoming something of a "kept boy" for her.
The best streaming stick of 2017
Roku Streaming Stick+
Price When Reviewed:
$69.99
Erich von Stroheim co-stars as Max Von Mayerling, a former film director of Norma's now serving as her butler. In real life, Stroheim had directed Swanson in an unfinished film called Queen Kelly. Wilder uses clips of it to illustrate Gloria/Norma in her prime. The movie's eerie New Year's Party consists of just the two of them, her idea of a romantic evening. It's just one of many brilliant sequences and lines of dialog. This is one unmissable.
An American in Paris
(Rental – Amazon Prime, Vudu, iTunes, etc., from $2.99)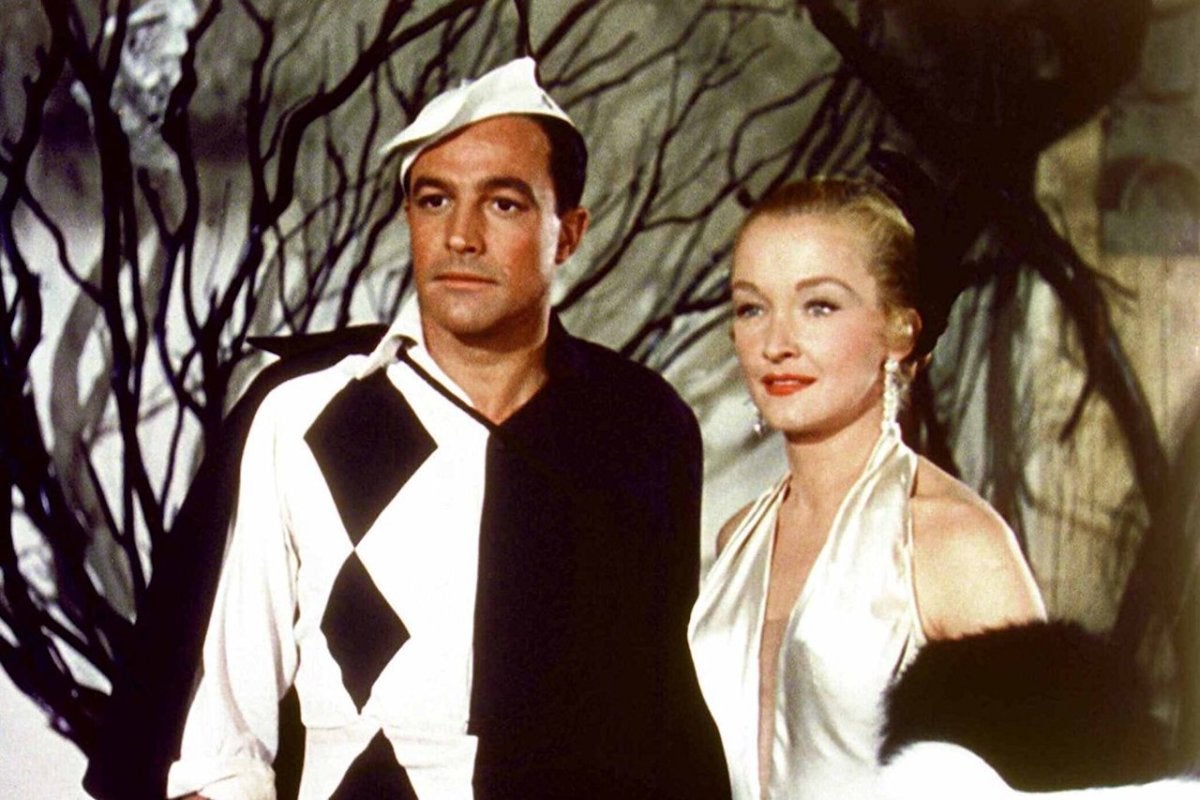 ★★★★★
Vincente Minnelli's An American in Paris (1951) won six other Oscars, including Best Picture, but today it seems a bit underrated. For one thing, it was not as "serious" as its fellow award contender A Streetcar Named Desire, and for another thing, it's unfavorably compared to Singin' in the Rain, which came out the following year and received no Oscar nominations. But I love An American in Paris for all that it is; it's gorgeously choreographed, pleasant and transporting, as any good musical should be.
Gene Kelly plays the title American, Jerry, a struggling painter, who lives in the City of Lights near a struggling piano player (Oscar Levant). Jerry meets a benefactor (Nina Foch), but falls in love with an adorable French girl, Lise (Leslie Caron). Unfortunately, Lise is already involved with a French singer, Henri (Georges Guétary). The cheerful George and Ira Gershwin songs include "I Got Rhythm" and " 'S Wonderful." The movie ends with one of Minnelli's specialties, a glorious 17-minute ballet with no dialog, representing a fantasy of Jerry's feelings about Lise; it was a daring piece of experimental filmmaking inserted into a mainstream Hollywood entertainment. But for the holiday, there's also the amazing black-and-white New Year's ball, which must be seen to be enjoyed.
The Apartment
(Rental – Amazon Prime, Vudu, iTunes, etc., from $2.99)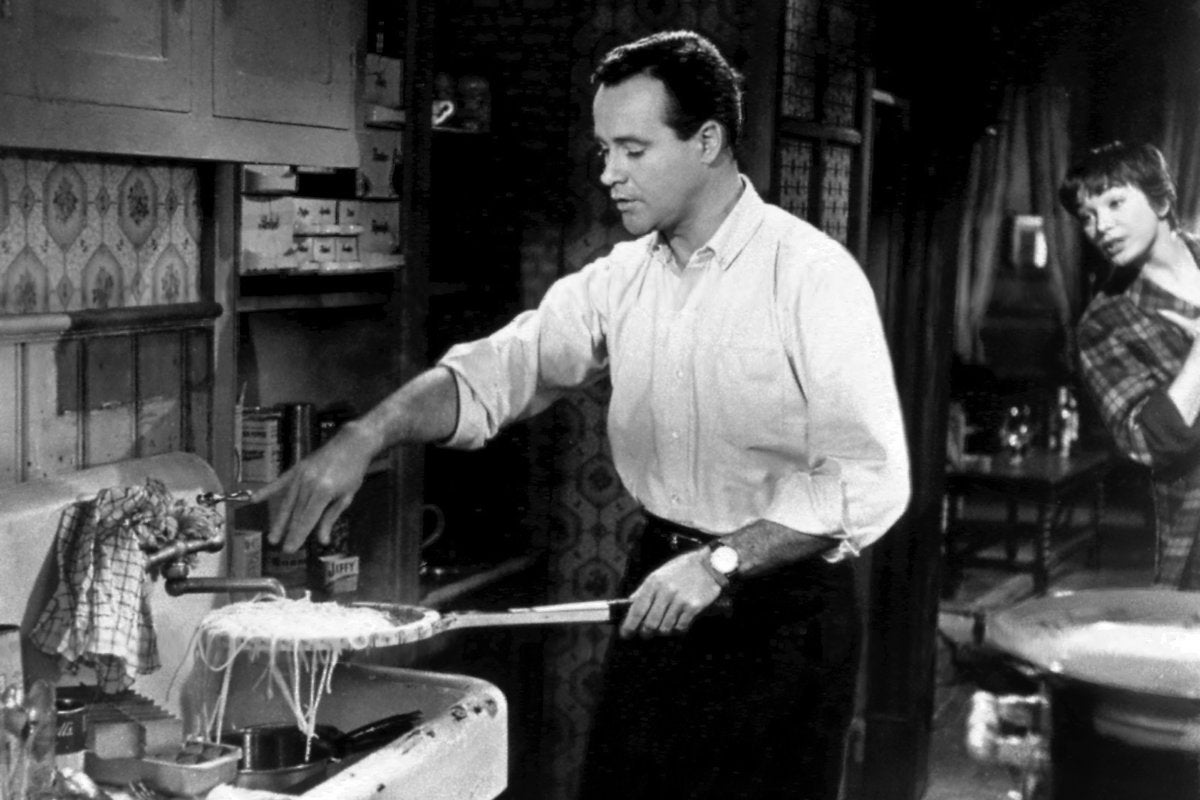 ★★★★★
Billy Wilder brings his double-edged combination of acidity and humor to this Oscar-winner for Best Picture, and even coming a year after his beloved Some Like It Hot, many consider The Apartment (1960) to be his crowning achievement. It's remarkable for how it deals with such dark material: Adultery, suicide, and more in such an effortless way, with no judgment. It's all just… human.
A great mainstream Ultra-HD Blu-ray player
UBD-M9500 Ultra HD Blu-ray player
Price When Reviewed:
$347.99
Jack Lemmon stars as office drone C.C. Baxter, a single milquetoast who winds up lending his apartment to his bosses for their adulterous affairs. He falls in love with the cute, quirky elevator operator Fran Kubelik (Shirley MacLaine), but competes with his domineering boss (Fred MacMurray) for her affections. Wilder makes brilliant use of black-and-white, deep-focus widescreen cinematography, emphasizing the endless, orderly rows of desks and the soulless emptiness of Baxter's life. It's bittersweet, and yet The Apartment somehow leaves you smiling. The lovely climax takes place at New Year's Eve, with a bottle of bubbly in hand.
The Godfather Part II
(Rental – Amazon Prime, Vudu, iTunes, etc., from $2.99)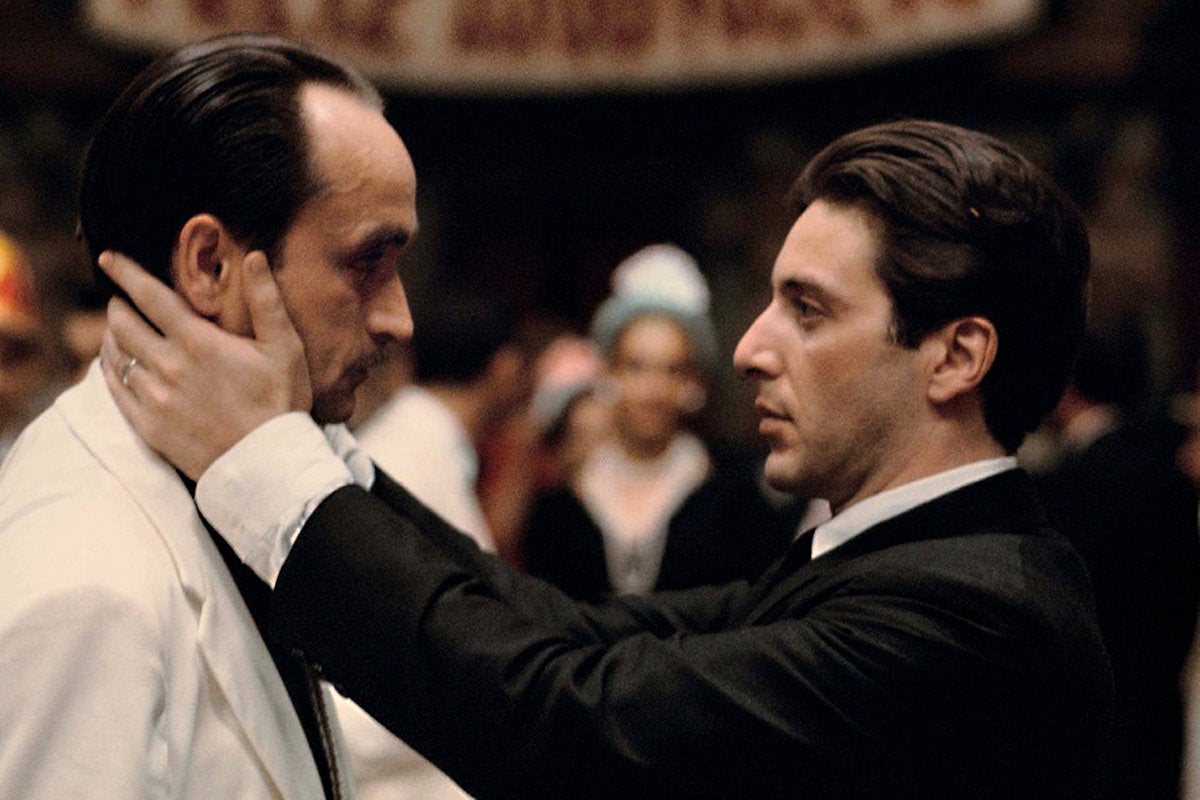 ★★★★★
Three hours and 20 minutes—or six hours and 15 minutes if you haven't seen the first film—is a long time to watch a movie just to get to one New Year's party scene, but this one is worth it. Michael Corleone (Al Pacino) figures out how his brother Fredo (John Cazale) betrayed him and uses the New Year's Eve countdown in the middle of a party to tell him to his face: "I know it was you, Fredo. You broke my heart. You broke my heart!" He seals Fredo's doom with an on-the-mouth kiss.
Many consider Francis Ford Coppola's The Godfather Part II (1974) even better than its predecessor, going deeper into natural-born-gangster Michael's character and his parallels with the up-and-coming Vito Corleone (Robert De Niro), shown in flashbacks. It received eleven Oscar nominations, including three in the Best Supporting Actor category: Lee Strasberg, Michael V. Gazzo, and De Niro (the latter won). Pacino received a Best Actor nod, and Talia Shire was nominated for Supporting Actress. The movie won Best Picture, Director, Screenplay, Art Direction, and Score.
Trading Places
(Netflix)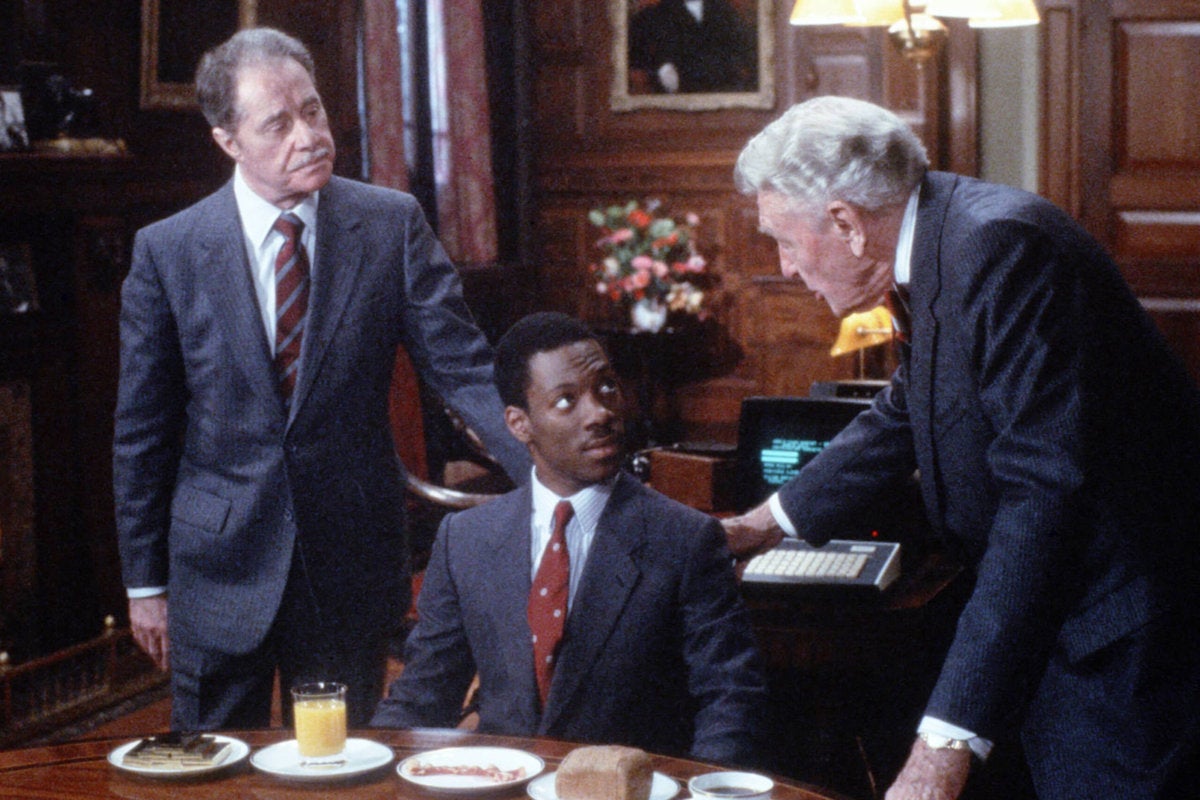 ★★★★☆
This was only Eddie Murphy's second film, and he was a major star, apparently able to do anything. A master con man, he tries on various different characters and voices throughout, including an African exchange student who shouts "Merry New Year!" to his marks. Directed by John Landis in his beloved Philadelphia, Trading Places (1983) makes wonderful use of the grimy, chilly, big city holiday season (it's set over Christmas and New Year's). His trademark of clashing wide, deadpan, realistic shots with closer moments of absurdity and slapstick works beautifully with this great cast and the ridiculous plot.
The best smart lighting for your home theater
Noon Lighting System Starter Kit
Price When Reviewed:
$399.99
Two wealthy brothers, Randolph (Ralph Bellamy) and Mortimer Duke (Don Ameche) make a wager that they can turn their star employee, Louis Winthorpe III (Dan Aykroyd, a perfectly deadpan straight man) into a homeless criminal, and a homeless criminal, Billy Ray Valentine (Murphy), into a successful businessman. A hooker-with-a-heart-of-gold (Jamie Lee Curtis) helps them out, as does a faithful butler, Coleman (a refined Denholm Elliott). Look for Frank Oz as a snarky cop.
When Harry Met Sally
(Rental – Amazon Prime, Vudu, iTunes, etc., from $2.99)
★★★★☆
Arguably the prototype for the modern-day romantic comedy, When Harry Met Sally (1989) is perhaps best known for its little moments (the fake orgasm, for instance), and bits of dialog ("high maintenance"), than for the whole. Harry (Billy Crystal) and Sally (Meg Ryan) start as enemies, but despite the fact that Harry says men and women can't be friends, they strike up a friendship years later. They talk, watch Casablanca on TV, and complain about other relationships, and, eventually things escalate. It ends at a New Year's Eve party, making it, of course, one of the best of all New Year's films (with silly dialog about what the heck "should auld acquaintance be forgot" actually means).
Crystal has, arguably, never been better, while Ryan set herself up for a run as "America's Sweetheart" in many more comedies. Bruno Kirby and the late, great Carrie Fisher are very funny as the prototypical "best friend" characters, whose total existence revolves around the main characters' love lives. Nora Ephron received an Oscar nomination for her screenplay, and Rob Reiner directed with colorful crispness.
Cronos
(FilmStruck)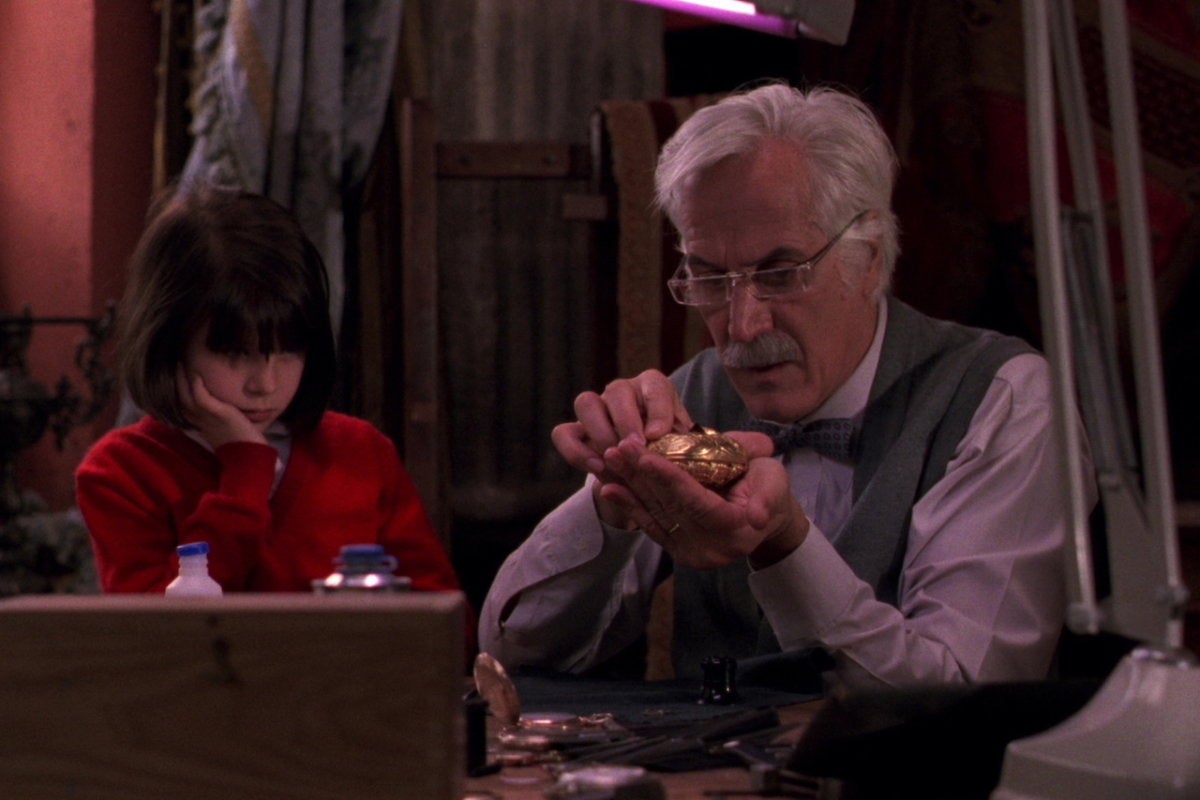 ★★★★☆
Guillermo Del Toro made his feature directing debut with this amazing monster story, steeped in history and myth. In an antique shop in Mexico, proprietor Jesus Gris (Federico Luppi) finds a beautiful metallic scarab inside a small statue. While holding it, it slices into his hand, and after a while he begins feeling stronger and looking younger. He continues to use it, although certain side effects crop up, such as an aversion to sunlight. Meanwhile, a sick old man, De la Guardia (Claudio Brook) is also looking for the device, and has a jumbo-sized nephew, Angel (Ron Perlman, future star of Del Toro's Hellboy movies), who seems very capable of getting it. Gris's granddaughter Aurora (Tamara Shanath) adds a further layer of fairy tales to the proceedings, seeing things through a child's eyes.
Our favorite universal remote
Harmony Elite universal remote control
Price When Reviewed:
$350
Cronos (1993) begins Del Toro's fascination with gears and labyrinths, and the film is beautifully decorated, including sequences at Christmas and a New Year's ball. There, Gris becomes enthralled by a man with a bloody nose, and follows him into the restroom. Needless to say, this is slightly darker holiday fare.
While You Were Sleeping
(Netflix)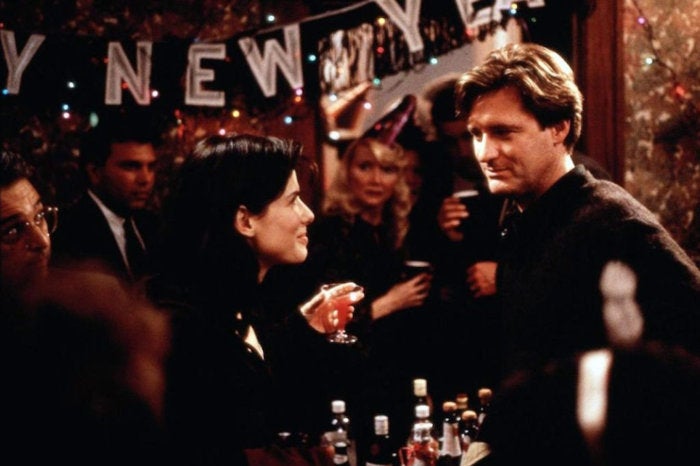 ★★★★☆
Directed without much personality by Jon Turteltaub, While You Were Sleeping (1995) is one of those romantic comedies based on a "lie plot" that could have been annoyingly formulaic. But thanks to the sweetly earnest performances, from the leads as well as a stable of strong character actors, the idea is easily forgiven. The lonely Lucy (Sandra Bullock) works as a token taker for the Chicago "L" train, and is secretly in love with one of the regular riders, Peter (Peter Gallagher). After a mugging, she rescues him from the tracks, but he goes unconscious. In the hospital, she is mistaken for his fiancée, and upon meeting his grandmother with a weak heart, Elsie (Glynis Johns), she decides to keep up the ruse so as not to upset anyone.
With Peter in a coma, Lucy also meets his down-home, aw-shucks rocking-chair-making brother, Jack (Bill Pullman), and thus begins the real romance. Lucy spends a sweet Christmas and a funny New Year's with the family before the truth finally comes out in an unexpectedly moving finale. Peter Boyle, Jack Warden, and Micole Mercurio are among the other family members, Jason Bernard is Lucy's boss, and Michael Rispoli is Lucy's cartoonish, but funny neighbor "Joe Jr."
Boogie Nights
(Netflix)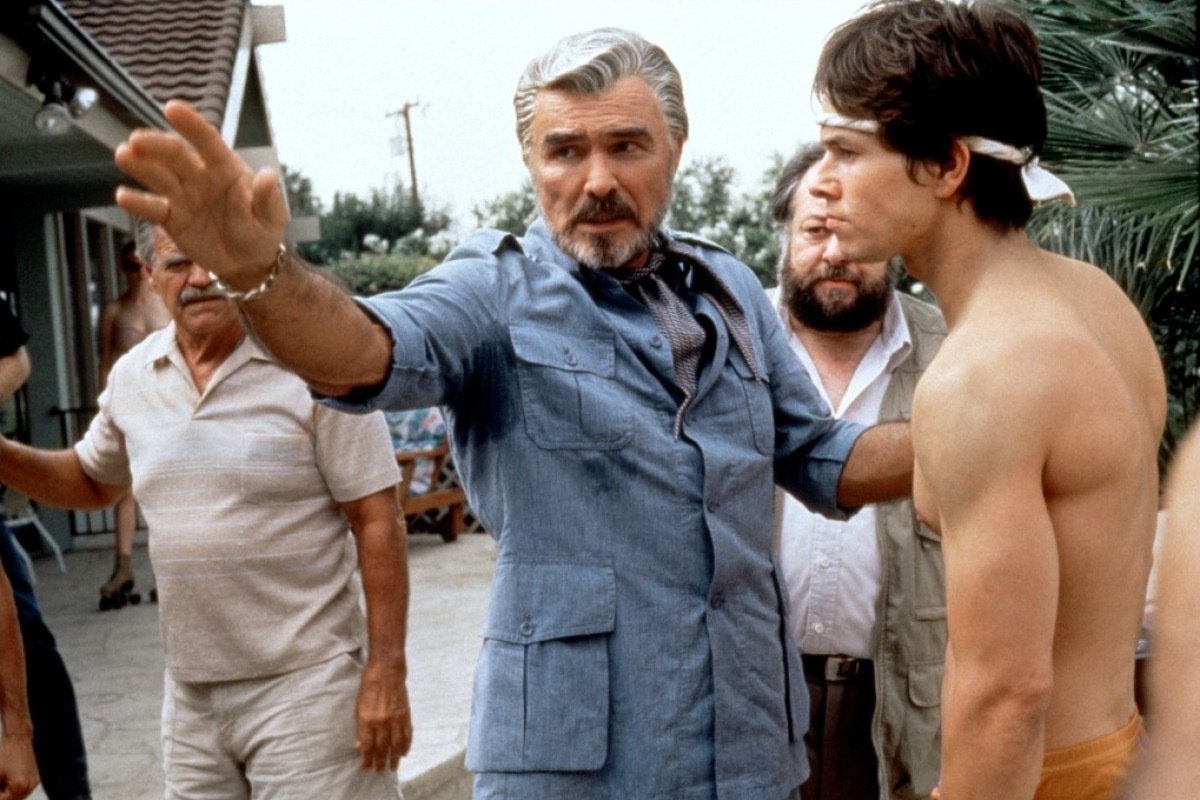 ★★★★☆
Released just months after his debut film, Hard Eight, Paul Thomas Anderson's second film, Boogie Nights (1997) is a strangely exhilarating, touching story about the porn industry in the 1970s. Based loosely on the story of John Holmes, a new star is discovered in "Dirk Diggler" (Mark Wahlberg). Dirk forms a surrogate father-son relationship with his director, Jack Horner (a great Burt Reynolds, who received an Oscar nomination), and everything seems to be coming up roses. A wild New Year's party marking the end of the 1970s and the beginning of the 1980s—and marred by infidelity, murder, and suicide—is the turning point. After that, it's all cocaine, violence, and a sad attempt at rock 'n' roll. (Wahlberg famously butchers the power pop theme song from The Transformers: The Movie, entitled "The Touch.")
Great performance, mid-range price tag
UN55MU9000 55-inch class 4K UHD Smart TV
Price When Reviewed:
$1999
Anderson expertly handles an outstanding ensemble cast, which includes Julianne Moore, Philip Seymour Hoffman, William H. Macy, John C. Reilly, Heather Graham (as "Rollergirl," a porn star who performs with skates on), Luis Guzmán, and more. At the time, he was still channeling Robert Altman, weaving a tapestry of a time and place with observant, roving cameras, but developing a voice and vision of his own. This is still one of his most entertaining movies.
Bridget Jones's Diary
(Netflix)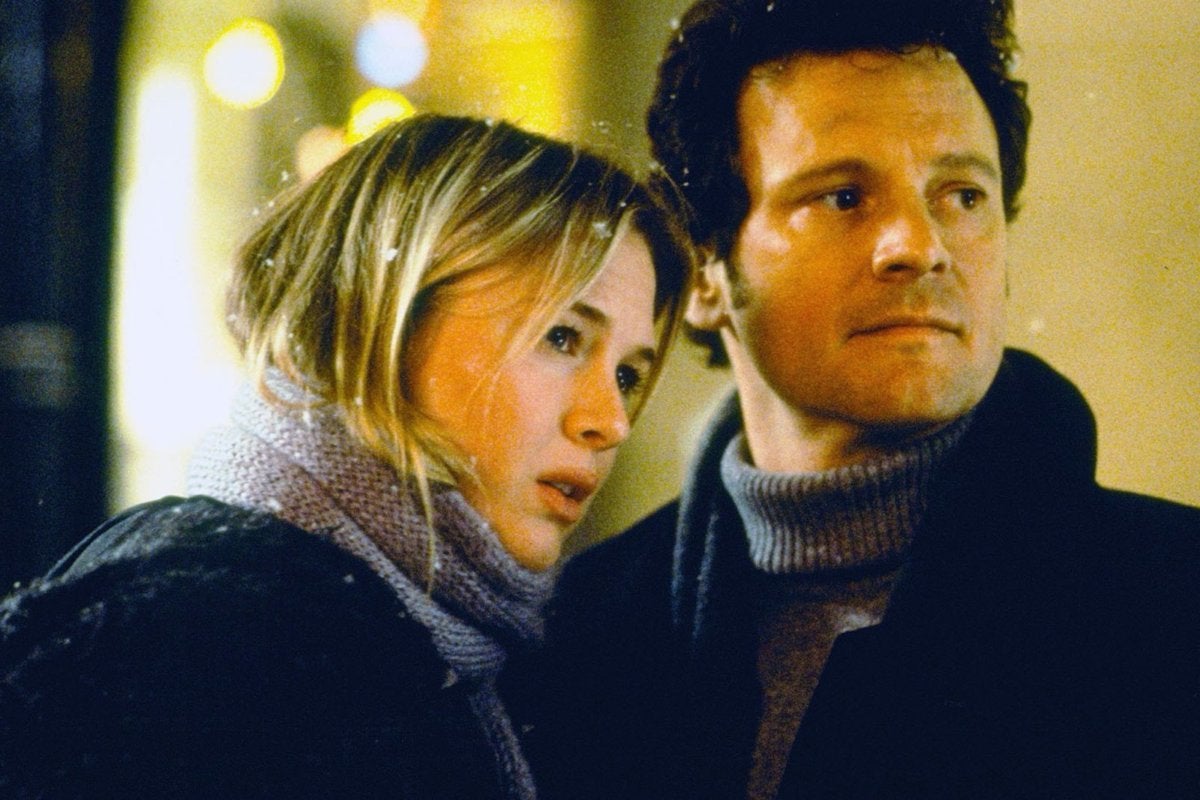 ★★★★☆
Based on the novel by Helen Fielding and directed by Sharon Maguire, Bridget Jones's Diary (2001) is a true "women's picture," but also funny enough and bright enough for any man to enjoy. Played by Oscar-nominated Renée Zellweger, Bridget is a thirtysomething Londoner, single, clumsy, and attracted to the wrong men, namely her snide, womanizing boss, Daniel (Hugh Grant). At a New Year's party, she meets the drippy Mark Darcy (Colin Firth), who wears a terrible reindeer sweater. They immediately hate each other, but there's a certain passion in their hatred.
Zellweger is terrific here, putting on a few pounds for her role and adopting a flawless English accent. The screenplay, co-written by the celebrated Richard Curtis (Four Weddings and a Funeral, Notting Hill, Love Actually, etc.), sinks into dumb slapstick from time to time, but otherwise remains sharp and vibrant. The story is loosely based on Jane Austen's Pride and Prejudice, and Colin Firth had already made many swoon while playing the "Darcy" role in a much-loved 1996 TV movie.
New Year's Eve
(Rental – Amazon Prime, Vudu, iTunes, etc., from $2.99)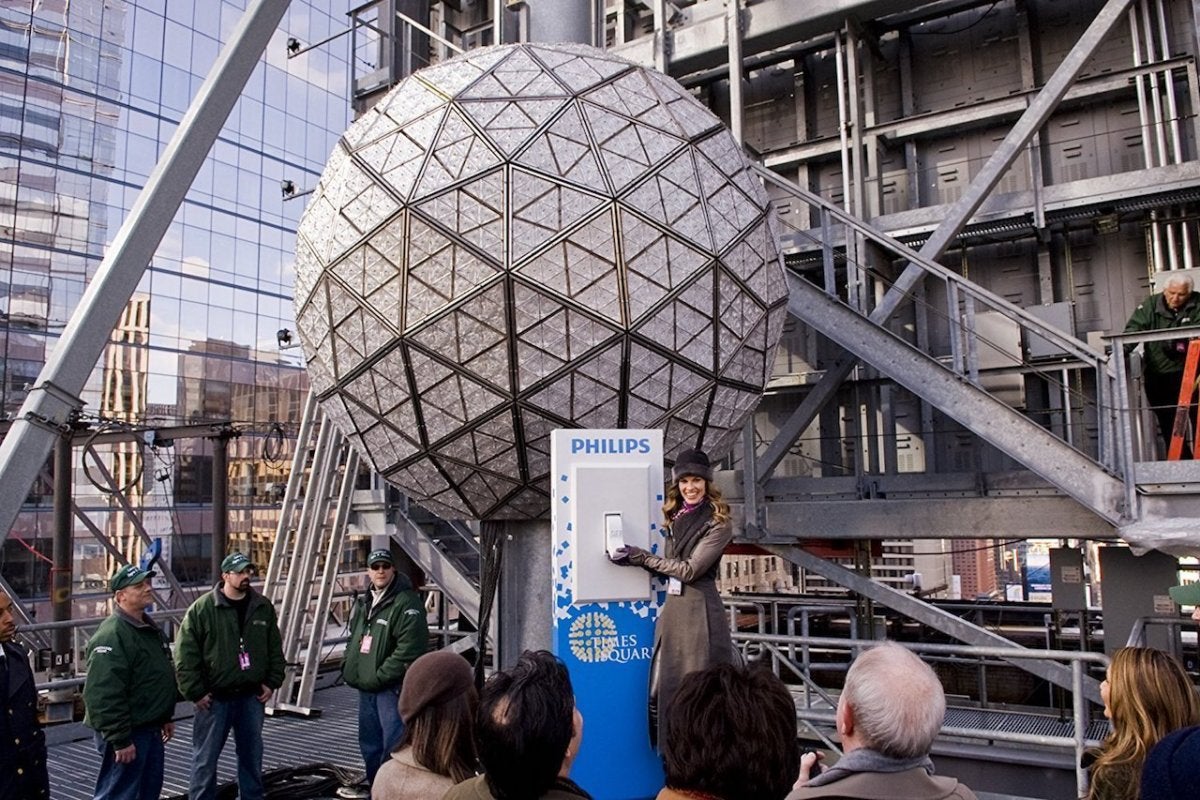 ★☆☆☆☆
Garry Marshall's New Year's Day (2011) is about as dumb as movies can get, mainly good for ridicule or for wincing. This is by no means recommended, unless you happen to be at a party with lots of friends and lots of adult beverages, or unless you're capable of enjoying very broad, audience-appealing goopy comfort-movies. Following up on Marshall's equally awful Valentine's Day (2010), it basically follows an all-star ensemble around on December 31 in New York, as they look for love or some meaning in life.
A terminal cancer patient (Robert De Niro) convinces his pretty nurse (Halle Berry) to let him see the ball drop one more time. A newly unemployed secretary (Michelle Pfeiffer) gets a kiss from a delivery guy (Zac Efron). Sofia Vergara talks about her cleavage and brings spicy enchiladas to John Bon Jovi, etc. Characters get stuck in elevators, people sing, and Claire Morgan (Hilary Swank), who is in charge of the ball-drop, must make last minute repairs to save the day. It's easy to see where all this is going, and caution—and strong cocktails—are recommended.
Snowpiercer
(Rental – Amazon Prime, Vudu, iTunes, etc., from $2.99)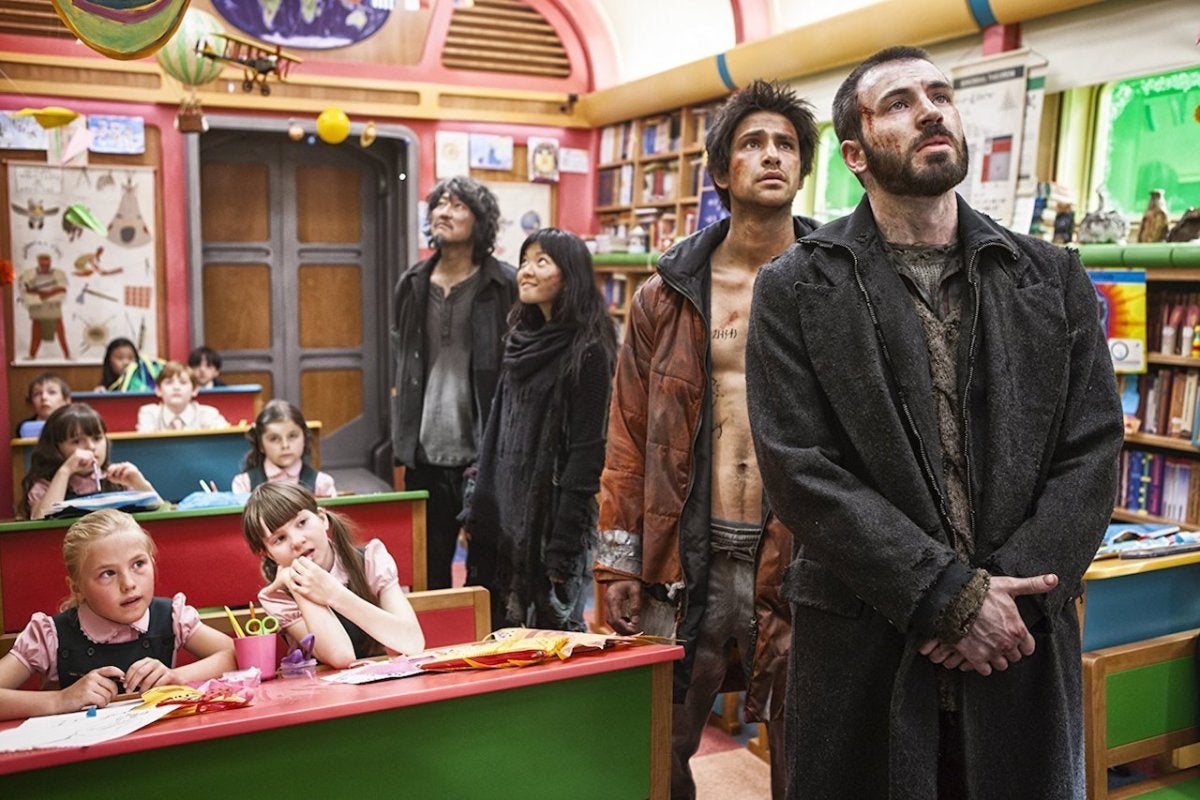 ★★★★☆
This futuristic sci-fi is a very different kind of "New Year's" movie. It takes place in 2031, after an attempt to stop global warming has left the world a frozen wasteland. Survivors circle the earth in a constantly-moving, self-sustaining train that takes a year to speed around the globe. Snowpiercer (2014) includes one such "New Year's" celebration as they pass their starting point once again.
From the U.K., with love
Q Acoustics M2 Soundbase
Price When Reviewed:
$349.99
The story, brilliantly told by South Korean director Bong Joon-ho (The Host, Okja), involves the unfair class system on the train, with poorly treated workers in the rear cars and the rich and elite in the front cars. Talk of a revolution begins stirring, and it looks as though Curtis (Chris Evans) is the one to lead it. They'll need plenty of help to break though the locked doors into each new car, and each car is laden with its own pitfalls. No one has ever made it to the engine before, but perhaps this could be the time? Tilda Swinton is delightfully wicked Minister Mason and Ed Harris is excellent as the train's creator.