When one product is better in one aspect, but it's competitor is stronger in another, the easy answer is to recommend both. You might want a Sony TV in your home theater, for instance, but Anthem's A/V receiver, Bowers & Wilkins' speakers, and a subwoofer from SVS. Well that dog won't hunt when it comes to smart speakers, especially if you're looking to control your smart home. No one wants to remember one wake word to turn on a light, a second to stream music, and a third to lock the front door.
With this in mind, I evaluated the two most popular smart speakers—Amazon Echo and Google Home—using seven important criteria, but giving smart home control the heaviest weight. If you can't stand the suspense, my current opinion is that the Amazon Echo series is superior to the Google Home series. Read on to find out why.
Round 1: Smart home control
Winner: Amazon Echo. For me, this is the most important criterion of all. And for reasons Google still hasn't explained to my satisfaction, controlling many smart home systems is a two-step process with Google Home. When I use Google Home to control the Vivint smart home system installed in my own home, for example, I must say "OK Google, tell Vivint to turn on the kitchen light." Google Home responds, "Sure, here's Vivint." And then a different voice coming from the Google Home says "OK, turning off your kitchen light." The action is invariably performed before the second voice stops speaking, but having to preface every command with "tell Vivint" just doesn't feel natural—I don't want a constant reminder that I'm talking to a machine.
With the Echo, I just say "Alexa, turn on the kitchen light." Alexa responds "OK" as the light goes on. That's the way it should be.
Best for smart home control
Echo Dot (2nd generation)
Price When Reviewed:
$49.99
That said, don't buy an Amazon Echo Plus because it's the only smart speaker on the market to incorporate a smart home hub. The Echo Plus is limited to controlling ZigBee devices in a market that has yet to settle on a single standard—you're just as likely to want to purchase a smart home device based on Z-Wave technology.
You'd be better off buying a smart home hub like SmartThings or Wink if you're the DIY type. Or you might look into a cloud-based system with professional monitoring, such as Frontpoint Security, another system I have personal experience with. If you'd prefer to have someone else to do the work, but can't afford a big-ticket system such as Control4, take a look at ADT Pulse, Comcast Xfinity, or Vivint Smart Home.
Round 2: Audio performance
Winner: Google Home. I haven't heard the Google Home Max yet, but none of Amazon's speakers have impressed me with their sonic prowess. The Google Home series is also the better choice for building out a multi-room audio system. The Alexa-compatible Sonos One greatly complicates this decision—no one makes a better multi-room audio system than Sonos, in my book—but that's not fair to Google because the Sonos One is a third-party product.
Best audio performance
Google Home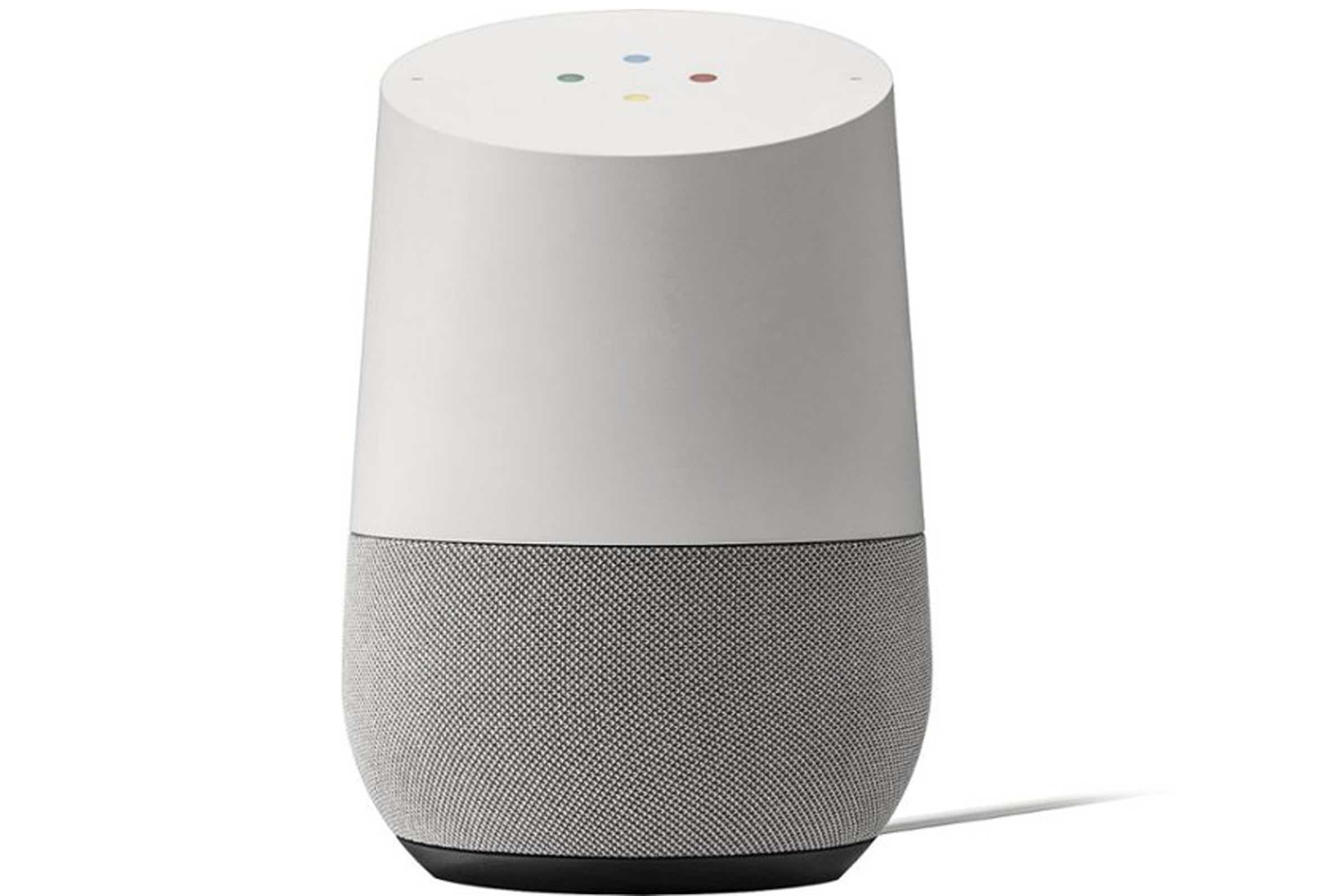 Price When Reviewed:
$129
But if you're already vested in the Sonos ecosystem, you can add voice control to it with a single Sonos One. You can then control every Sonos component in your home by issuing voice commands to the inexpensive Echo Dot. I have Sonos components—not speakers in every case—in my master bedroom, in my home theater, my great room, and even in my garage. And I can control all of them with voice commands.
Round 3: Media streaming
It's a tie—they're both excellent. The Google Home and Amazon Echo platforms each have their strengths and weaknesses on this score, and both emphasize their parent company's other products and services. Chomecast users and YouTube watchers might prefer a Google Home device for its tight integration with Google's ecosystem.
If you own a recent model Amazon Fire TV, you can control it with an Echo or with its Alexa-compatible remote control. And Amazon Prime fans might enjoy using the Echo Show's display to watch movies and TV shows (it remains to be seen if Google will re-enable YouTube streaming to that device). Both platforms have tight integrations with Spotify, Pandora, and the other major music-streaming services.
Round 4: Model versatility
Winner: Amazon Echo. You can choose between just three Google Homes: The original, the diminutive Mini, and the beefy Max. None of these has a screen. Amazon offers five Echo models, and two of them have displays (there's also the creepy Echo Look, but that's likely to be a failed experiment—it's still not available for general sale).
Most versatile lineup
Amazon Echo Show
Price When Reviewed:
$229.99
Most people's needs will be well served by the small and inexpensive Echo Dot (2nd generation). If you have a smart home, the 7-inch display on the Echo Show is great for getting a real-time view of your home security cameras, seeing and editing your shopping list, and viewing album covers while streaming music. The display also lets you make video calls, either within your home (like a video intercom) or to friends and family who either also have Echo Shows or who have the Alexa app installed on their smartphones.
Round 5: Retrieving general information
Best info fetcher
Google Home Mini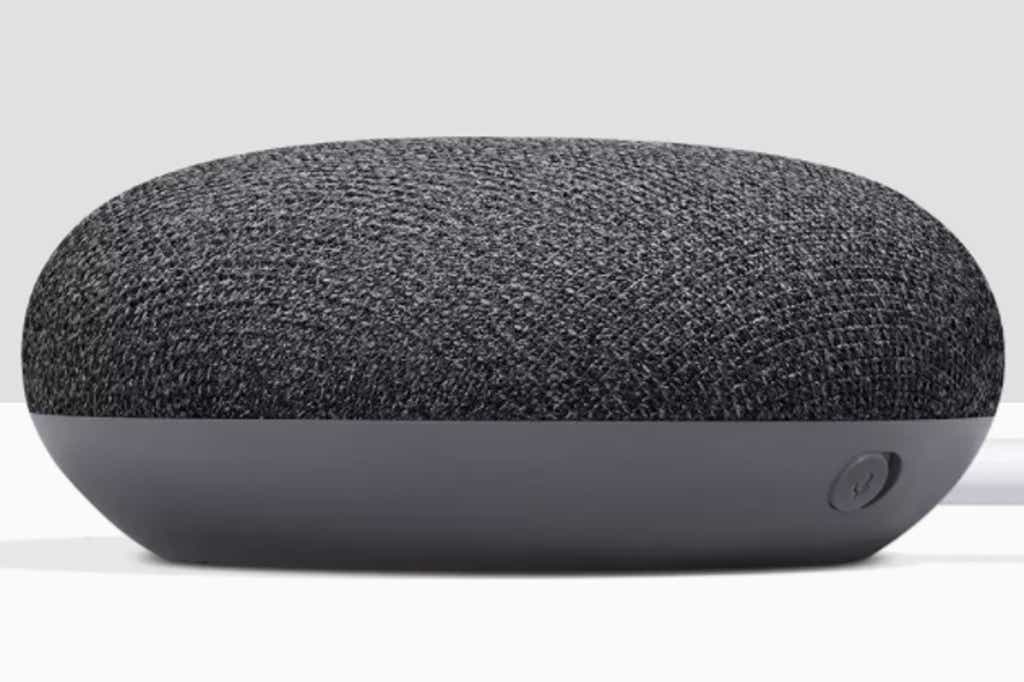 Winner: Google Home. Ask about the weather or traffic conditions on your route to work, and both smart speakers will do a great job of delivering that information. But Google operates the world's best search engine, and Google Home takes full advantage of it. Amazon might own IMDB, but ask Alexa, "Who starred in the original movie Gone in 60 Seconds?" and she'll recite the cast of the remake from 2000. Google Home will recognize that you're looking for the original movie and give you the cast from the 1974 film.
Round 6: Add-ons and accessories
Winner: Amazon Echo. Whether it's running your smart speaker on battery power, mounting it on your wall or in your ceiling, or wiring beefier speakers to it, you'll find an accessory that makes it possible. You can change out the lower half of the original Google Home with a cloth grill of a different color, or you can wrap a different skin around its upper body—I particularly like the wood veneer offerings from Toast—but that's about it.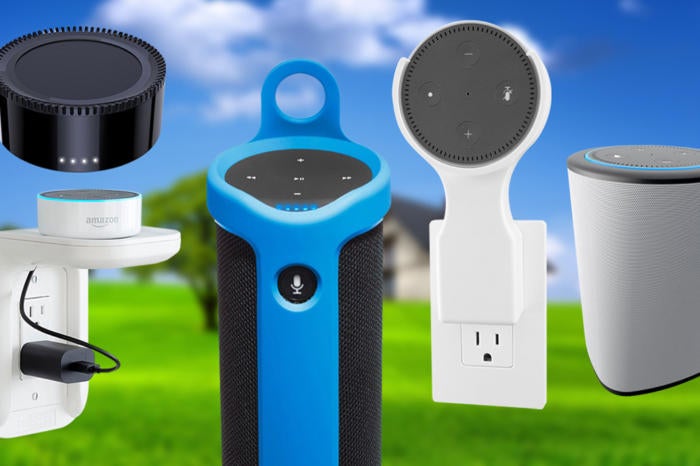 Round 7: Privacy
It's a tie—they both suck. It's the nature of the beast. To do your bidding, both the Google Home and the Amazon Echo must be always listening for you to utter the magic wake word: "OK Google" or "Alexa" respectively. That means they're going to hear everything else you say, too. Both companies promise they don't mine that information or do anything nefarious with it, but if you can't trust them not to, don't buy either of these devices.