LG left the chute early today with pre-CES news about its 2018 smart TVs. A number of improvements are touted involving just about every buzz technology in the industry: HDR (High Dynamic Range), HFR (High Frame Rate, 240Hz, which refers to 240 frames-per-second refresh rate), Dolby Vision, and Dolby Atmos.
OLED
Each of LG's OLED models—the W8, E8, C8, and B8 series—will support both HDR and HFR for 2018. The company is also supporting all the major existing HDR formats except one: There was no mention of support for the upcoming new HDR 10+, which adds dynamic metadata to the existing HDR10 format. LG will support Dolby Vision, HDR10, HLG (Hybrid Log Gamma), and Advanced HDR by Technicolor. (Yes, there's a bit of a format war in progress)
LG says it has made multiple improvements to its SK9500, SK8500, and SK8000 Super UHD, NANO Cell (aka, nano-crystal and quantum dot) TVs, including less reflectivity for better off-angle viewing and an increased number of backlight elements in some full-array models.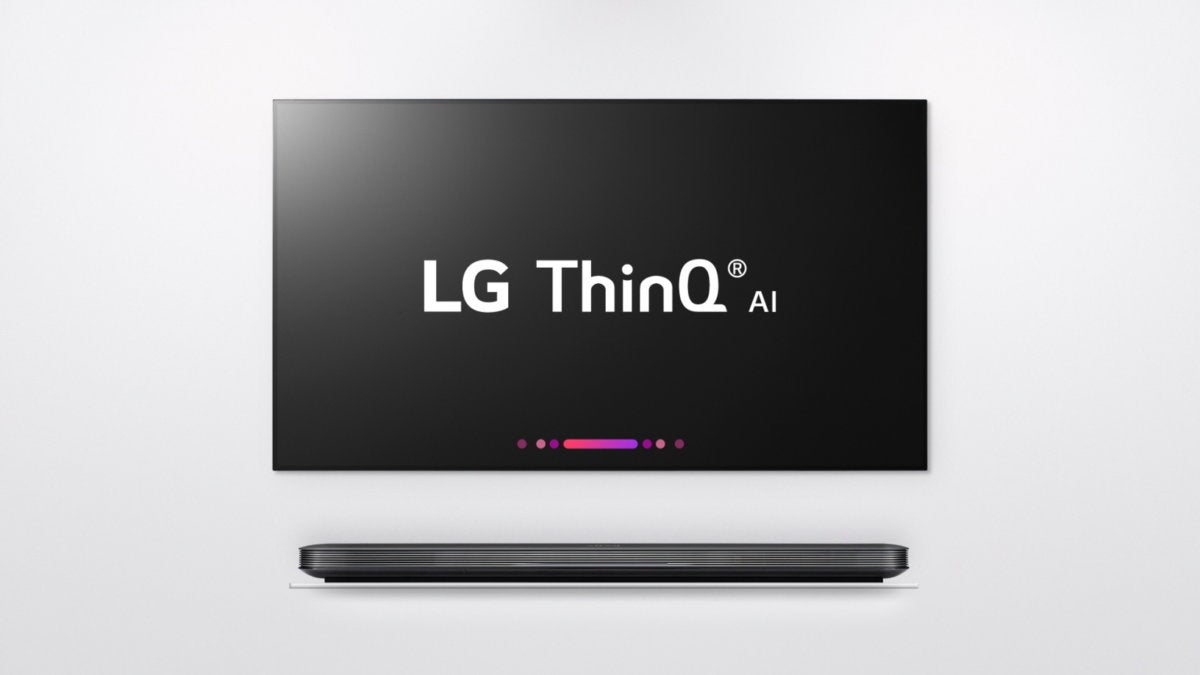 Color is also said to be improved, with both advanced mapping and correction algorithms being performed by new, more-capable Alpha 9 CPUs. Also on board many models is the company's ThinQ AI, which supports voice commands via LG's own, or third-party services.
LG also mentions an improvement for one of its remaining 1080 models, with HDR being added to the LK5400.
RGBW still
The 6300 and 6500 series LED/LCD TVs will still feature the company's controversial RGBW technology which many, including myself, argue reduces effective resolution to 2.88K. I recommend viewing a LG RGBW TV side-by-side with any normal RGB 4K UHD TV displaying detailed 2160p (4K UHD) content before purchasing.