Her name is Ella and she promises to bring smart searching to your home security cameras. Ella is an AI-powered search engine, developed by IC Realtime, that augments residential and commercial surveillance systems with natural language search capabilities.
The average continuously recording security camera captures less than two minutes of noteworthy footage in a 24-hour period, IC Realtime CEO Matt Sailor said during an embargoed briefing last week. Scrubbing through a day's worth of video just to retrieve that data is a tedious time-suck. Even with the time- and date-sorting parameters typically offered by most consumer cameras, reviewing video can be arduous. Using tagged metadata and deep learning algorithms, he says Ella will let you recover relevant clips in the time it would take to just log in to your camera's web portal.
As an example of Ella's prowess, Sailor cited a "crime" familiar to many homeowners: the daily defiling of your lawn by a neighborhood dog. Sailor showed how just by typing "dog," you can retrieve footage of every canine that passes by your home and determine which one is the culprit and when he's doing it—and presumably confront his owner with the evidence.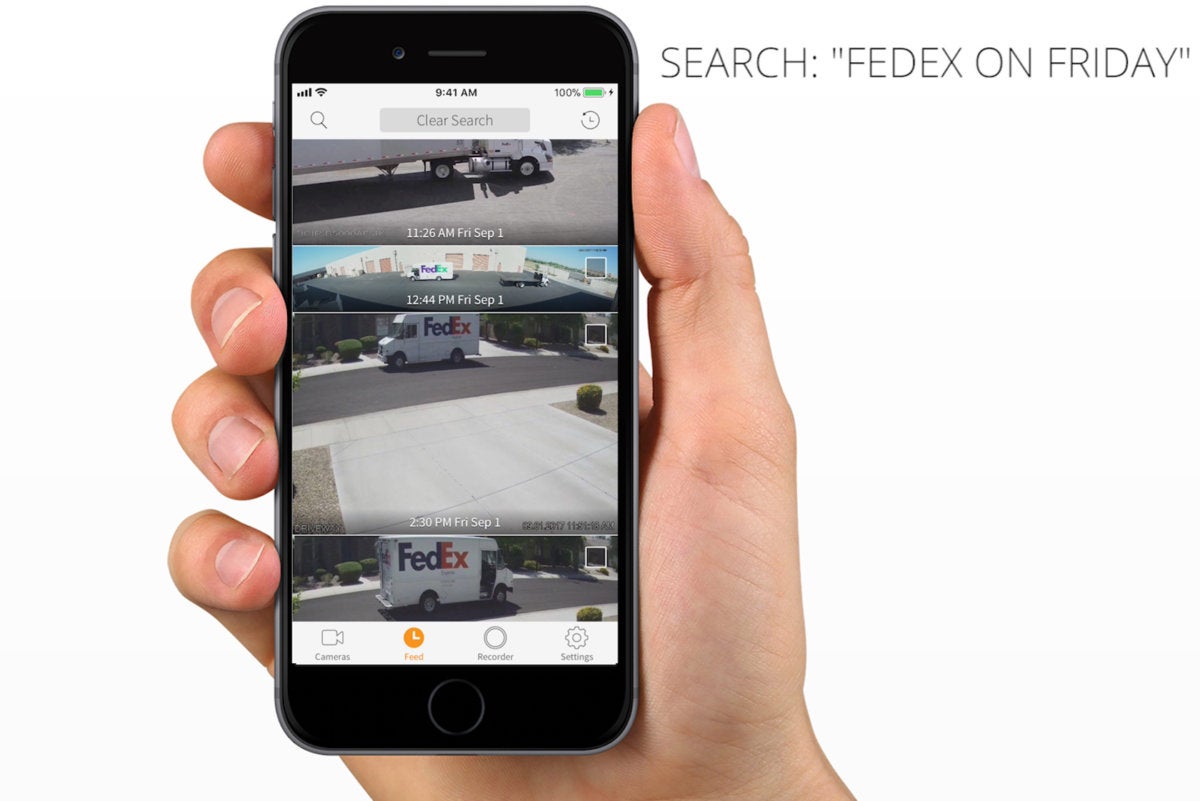 All Ella requires is for you to connect an ICR box to your router and pay a subscription fee for the service. Ella automatically scans for cameras on your network and asks which ones you want to allocate. From there it breaks down your surveillance video into metadata and sends it to a secure server, where it's analyzed by deep learning algorithms and transformed into searchable data. The machine learning engine comes with a host of existing tags, allowing you to query any camera footage for people, animals, colors, vehicles, and more right out of the box.
Using the Ella software as your search engine, you can locate video from all your connected cameras using natural language, just as if you were performing an internet search. Finding video evidence of a car break-in can be as simple as typing the phrase "someone opening door of my car."
Ella also enables highly specific activity alerts. Where your camera notifies you of any motion, Ella can learn to identify and alert you to specific objects and events, such as your spouse's car pulling into your driveway, or your children coming up the walk to your front door. As you search video, you can train Ella to learn what objects and activities are important to you by tagging query results with a thumbs-up or thumbs-down.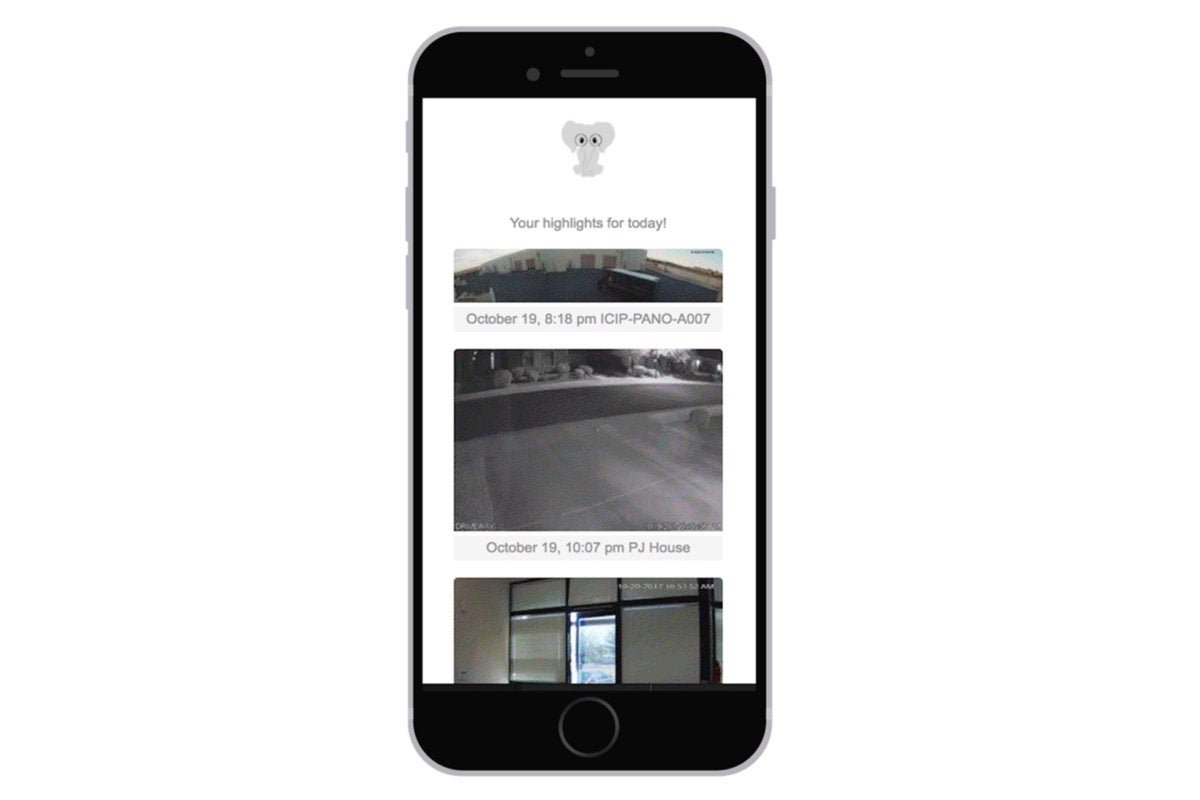 The ability to create motion zones is one of the more prized features of Wi-Fi security cameras, but not all models include it. Ella does and beefs up its utility. Each motion zone you create automatically becomes a a searchable term, allowing you to narrow down query results even further by searching for Ella-recognized objects only within these user-defined zones.
Though Ella prioritizes the activity most important to you, cameras using Ella still record "uninteresting" events, but they're stored and delivered as low-resolution time-lapse digests to save bandwidth.
Ella looks pretty compelling, especially as Sailor says it is hardware agnostic and works with the majority of available security cameras. IRC Realtime will announce pricing and availability, along with the Ella website, on Jan. 8, 2018. We'll have a hands-on review thereabouts, as well.