It's Thanksgiving time once again, and most of us will be assembling with our families for a great feast. That means quite a lot of downtime stuck talking to weird relatives about what they've been up to lately, or worse, politics. A great solution is to stream one of these classic, much-loved classic, or should-be-classic holiday movies, more or less guaranteed to please most everyone in the room.
Perhaps some feel-good magic will rub off and make the holiday feel a little more special. Come back tomorrow for our top picks in oddball holiday movies.
Miracle on 34th Street
(Amazon Prime, Vudu, etc., from $2.99)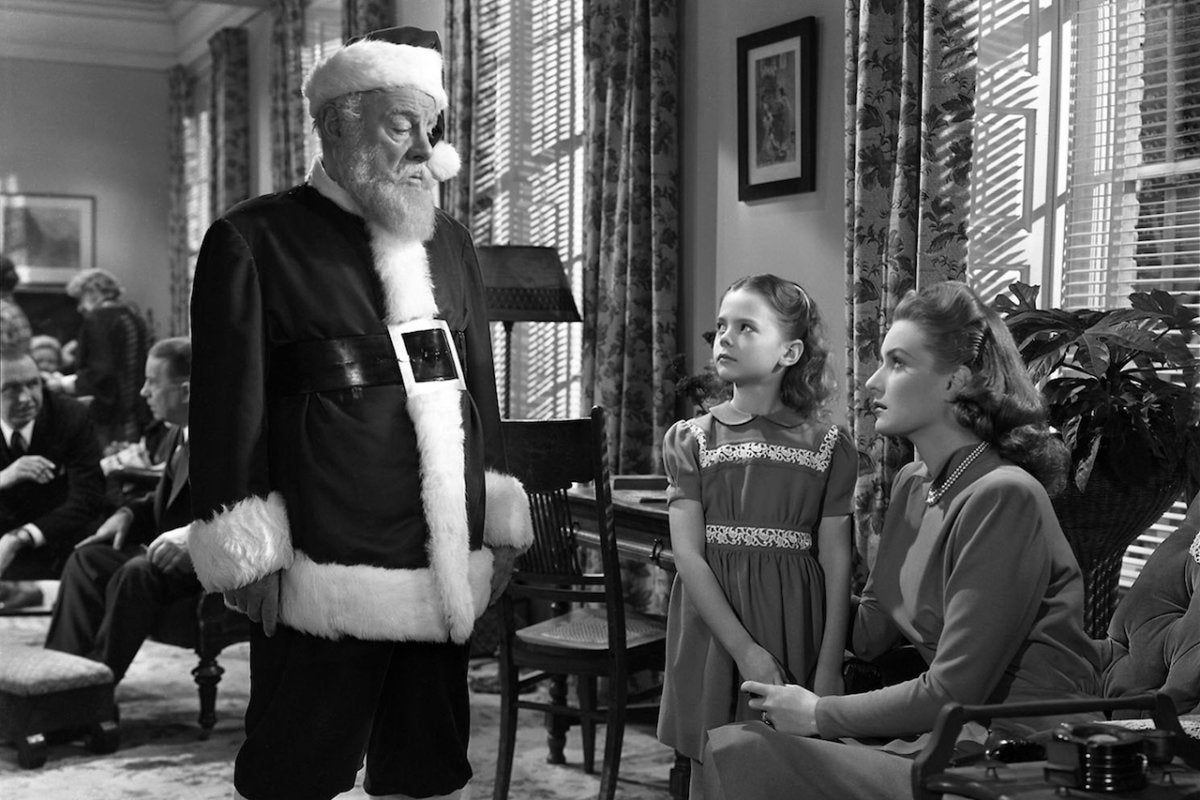 ★★★★★
This great New York City Christmas movie won an Oscar for Edmund Gwenn as Best Supporting Actor, because how can the real Santa Claus not win? Miracle on 34th Street (1947) begins at the Macy's Thanksgiving Day Parade as the actual Kris Kringle takes the seat in the sleigh when the actor hired to play him falls down drunk. Then Santa becomes interested in helping a busy, successful single mom (the late, great Maureen O'Hara) and her spunky daughter (eight-year-old Natalie Wood).
Mentioned in this article
Roku Streaming Stick (2017)
Price When Reviewed:
$49.99
John Payne plays the single nice guy who puts up Kris in his apartment. The black-and-white cinematography captures a big city, chilly weather, seasonal hustle-bustle, as well as a big-hearted romance. (The original title was "The Big Heart.") Look for the wonderful Thelma Ritter as a Macy's customer. Director George Seaton won an Oscar for his screenplay, as did Valentine Davies for his original story. There was a 1994 remake, but nothing beats the original.
Rocky
(Amazon Prime, Vudu, etc., from $2.99)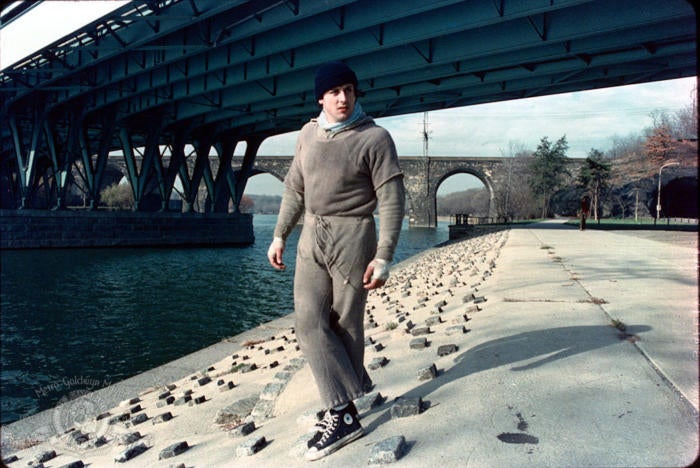 ★★★★☆
The much-loved Oscar-winning, stand-up-and-cheer Rocky (1976) made a huge star out of Sylvester Stallone. But it's also known for its behind-the-scenes legend that the young Stallone, on the verge of being broke, wrote the screenplay in a weekend. The Thanksgiving scene is a thwarted one; Paulie (Burt Young) brings Rocky home for the holiday dinner, where his sister Adrian (Talia Shire) is unprepared for company. The brother and sister fight. Paulie pulls her turkey out of the oven and throws it away.
But Rocky saves the day by taking the shy, skittish Adrian to a skating rink, for one of the loveliest, tenderest first-date sequences ever filmed. It may not include stuffing and cranberry sauce, but it's great entertainment for any time of the year. The movie won three Oscars: Best Picture, Best Director (John G. Avildsen), and Best Editing. Six sequels followed over the next 40 years, including the excellent Creed.
Don't miss part two: Our favorite oddball Thanksgiviing movies.
Hannah and Her Sisters
(Fandor)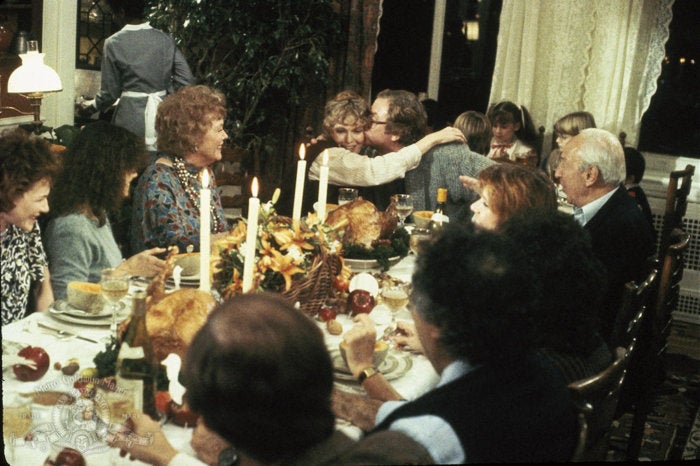 ★★★★★
This was one of Woody Allen's biggest successes, made back in the days when things were simpler; oddly, nostalgia runs heavily through his 1980s work, but Hannah and Her Sisters was one of his best contemporary pieces. It focuses on a great, funny, heartbreaking ensemble, all clustered around the three sisters, married Hannah (Mia Farrow), Lee (Barbara Hershey), and Holly (Dianne Wiest).
Mentioned in this article
Amazon Fire TV (4K)
Price When Reviewed:
$100
Elliot (Michael Caine) is married to one sister, but has a crush on another; Mickey (Allen) is Hannah's ex-husband; and Max von Sydow is wonderfully grumpy as an older professor in a relationship with Lee. Maureen O'Sullivan ("Jane" in the 1930s Tarzan films) plays the family matriarch, and even Carrie Fisher is here. It takes place over the course of a year, moving through the story like chapters of a smart, flowing novel, and it begins and ends at Thanksgiving dinners. Caine and Wiest both won Oscars for their performances, and Allen's screenplay won a third Oscar.
Planes, Trains and Automobiles
(Amazon Prime, Vudu, etc., from $2.99)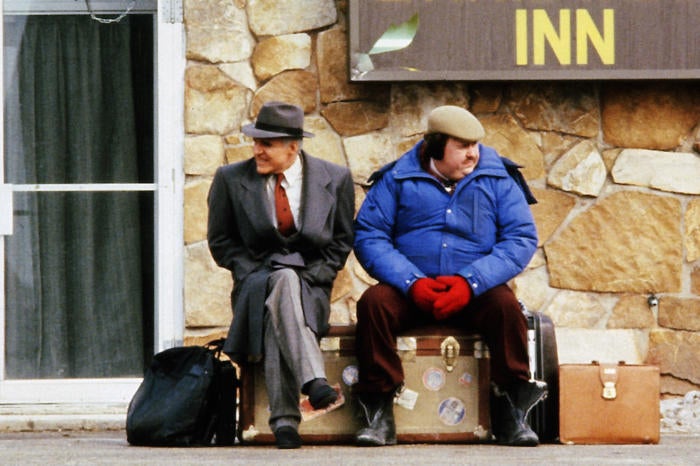 ★★★☆☆
John Hughes' Planes, Trains and Automobiles (1987) could have gone wrong in so many ways, but the superb casting, and touches of intelligence and tenderness, make it a beloved classic and one of the best of all Thanksgiving movies. Steve Martin plays an uptight, snobby businessman trying to make it home for Thanksgiving when his flight is canceled. He ends up reluctantly paired with a cheerful, obnoxious loudmouth shower-ring salesman (John Candy), and together they attempt a difficult, miserable, but hilarious road trip.
Some of their memorable scenes ("Those aren't pillows!") have already gone down in movie history. The sweet, heartbreaking final payoff is well-earned. In one of the more embarrassing incidents in MPAA history, this sweet, innocuous movie earned an "R" rating thanks to one scene in which Steve Martin loses it, launches into a tirade, and uses the "f" word 18 times.
Babette's Feast
(FilmStruck)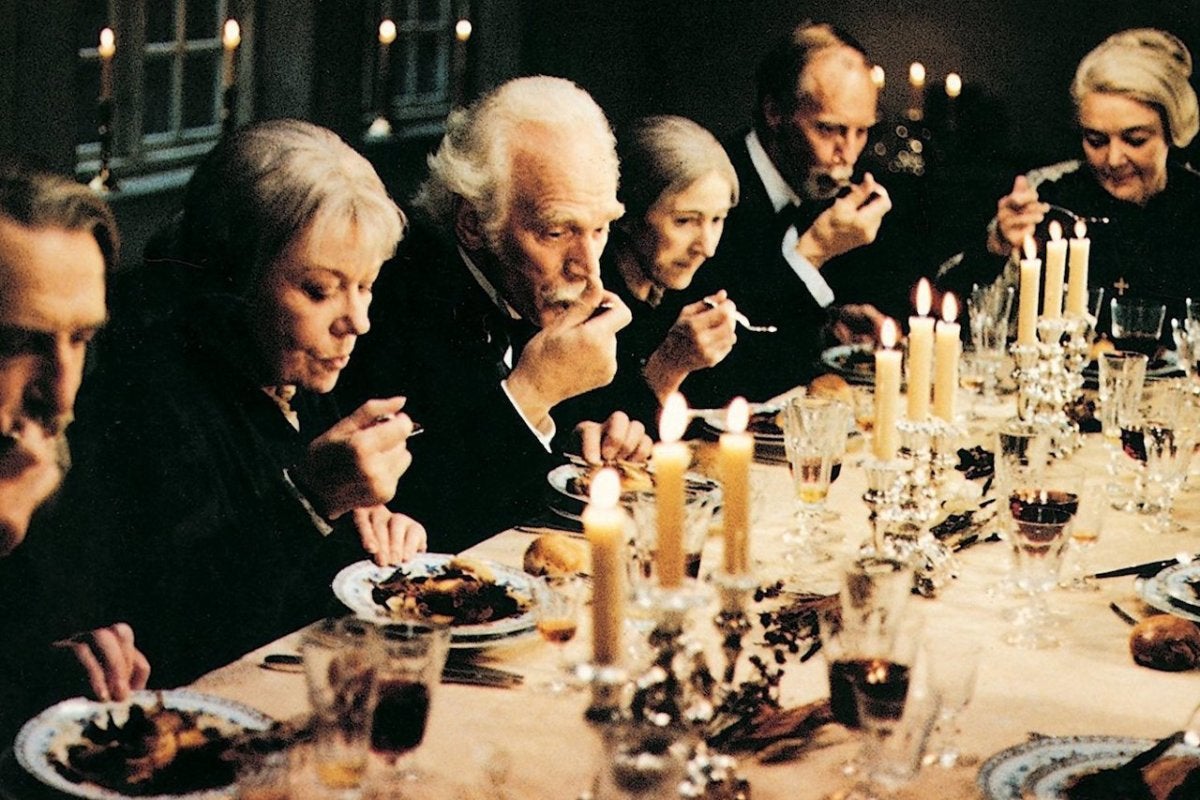 ★★★★☆
It's not a Thanksgiving movie, but Babette's Feast (1987), from Denmark, is arguably the greatest food movie ever made. Babette (Stephane Audran) is a Frenchwoman who comes to live with and work for two elderly spinster sisters. When she wins the lottery, she decides to use the money to prepare a magnificent, French feast for her employers and friends.
Mentioned in this article
Nvidia Shield TV (2017)
Price When Reviewed:
$199.99
The sisters, Filippa (Bodil Kjer) and Martine (Birgitte Federspiel), have always lived simply and meagerly in their remote village, and such a feast is completely alien—and slightly forbidden—to them. Director Gabriel Axel creates subtle drama in the meal itself, while his camera lovingly lights and captures the colors and textures of the various courses. Yum. The movie won the Oscar for Best Foreign Language Film in 1988.
Avalon
(Amazon Prime, Vudu, etc., from $2.99)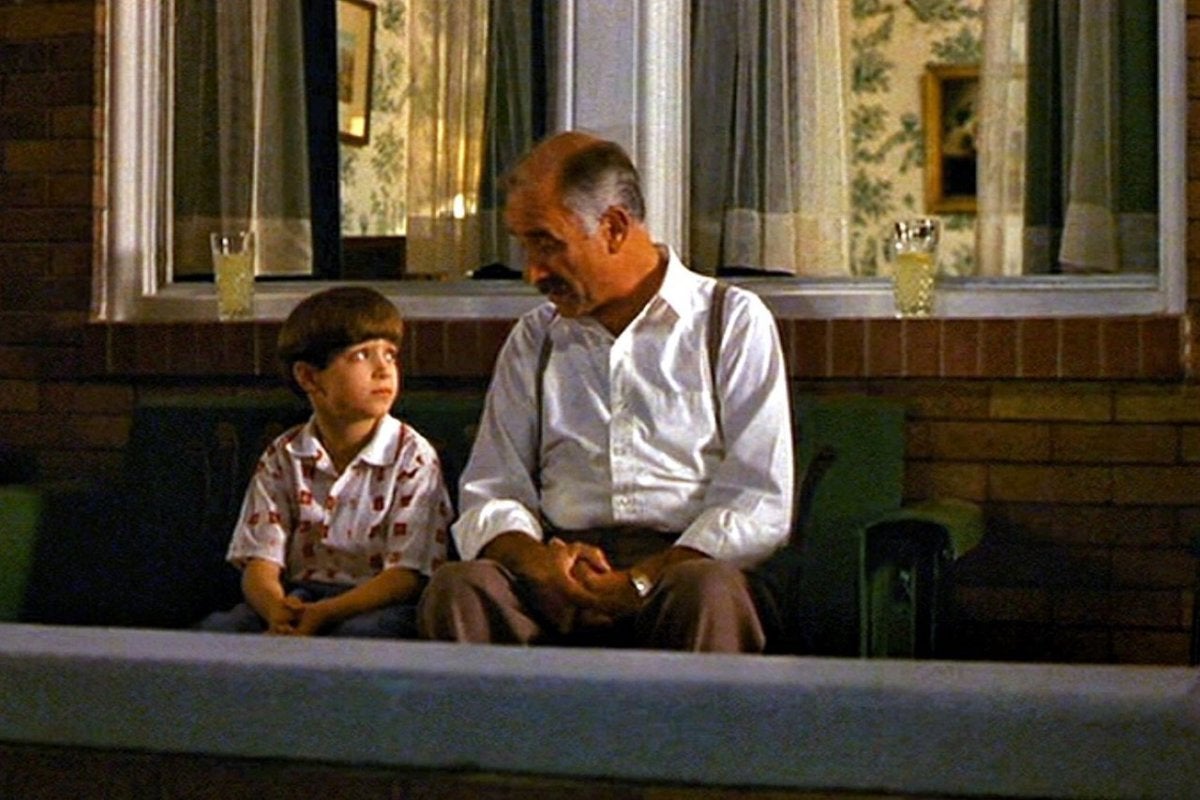 ★★★★☆
The third in Barry Levinson's "Baltimore" series, Avalon (1990) is a sweet, sentimental trip through time, focusing on routines as well as bumps in the road. It's smoothly coated in Allen Daviau's lush, Oscar-nominated cinematography. It begins as Sam Krichinsky comes to America in 1914, on the Fourth of July, wandering the streets lit up by fireworks. (He's wonderfully played by Armin Mueller-Stahl in the present day.) He and his four brothers begin to raise their families in the new world.
There's a Thanksgiving ritual in which one brother is always late; one year he is a bit too late, which starts a small feud ("You cut the toikey witout me?"). Older cousins Jules (Aidan Quinn) and Izzy (Kevin Pollak) attempt to capture the American dream by opening a department store. Little Elijah Wood would have been about 8 or 9 here, playing Jules' son. The overall effect is warm, sweet, and sad, all at once. Other Oscar nominations included Best Screenplay, Best Score (Randy Newman), and Best Costume Design.
Scent of a Woman
(Amazon Prime, Vudu, etc., from $2.99)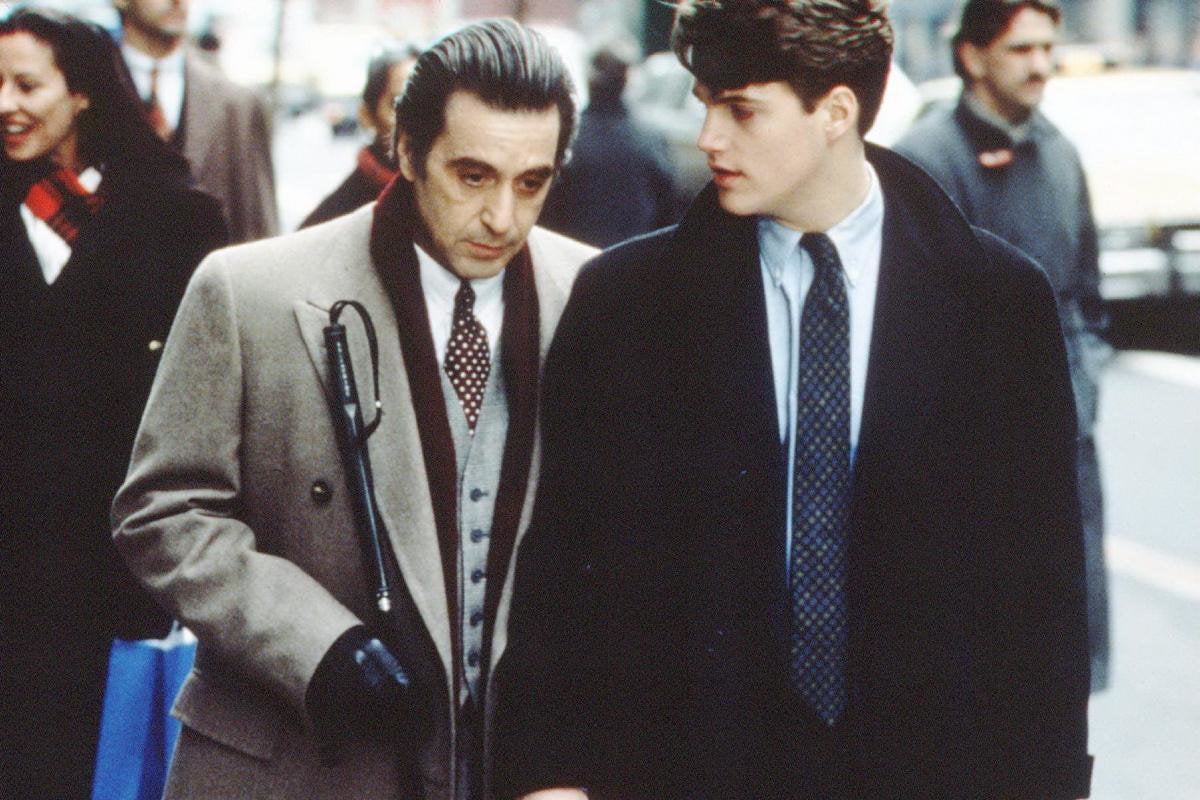 ★★★☆☆
Many hate this movie because Al Pacino's over-the-top, mad-dog performance ("HOO-ha!!!") won him his first and only (to date) Oscar, rather than any of his subtler, more lasting performances. The movie is far too long and sentimental, and Chris O'Donnell is very bland in the co-starring role, but other than that, Scent of a Woman (1992) casts a warm, cozy spell and makes a decent holiday film that most family members can enjoy (though it is rated "R" for language).
Mentioned in this article
Roku Express (2017)
Price When Reviewed:
$29.99
O'Donnell plays a poor kid attending a prep school on a scholarship; over Thanksgiving break he takes a job looking after a blind, retired Army lieutenant colonel named Frank Slade (Pacino). But the salty, hard-drinking Slade whisks the kid off to New York City for a weekend of debauchery instead. (It's the typical "free-spirit-meets-uptight-prude" formula.) In a lovely scene, Slade tangoes with a beautiful young Gabrielle Anwar. Philip Seymour Hoffman has an early role as another student. Amazingly, the movie received Oscar nominations for Best Picture, Best Screenplay (it was a remake of an Italian film), and Best Director.
Grumpy Old Men
(Hulu)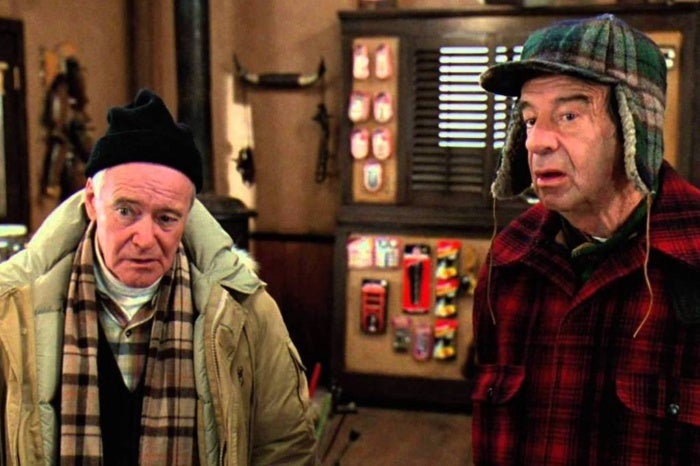 ★★★☆☆
Jack Lemmon and Walter Matthau had been a reliable comedy team since the 1960s and were apparently great friends in real life. So it was perhaps a good idea to bring them back and make an innocuous holiday comedy aimed at older viewers, but with enough vulgar humor to bring in teens. Grumpy Old Men (1993) was a sizable hit for its day, and quite likable, even if it appears to try both too hard and not hard enough.
In Wabasha, Minnesota, John Gustafson (Lemmon) and Max Goldman (Matthau) were once childhood friends who have been feuding for 50 years. They go ice fishing each day, together but separately, and play pranks on one another. (The best one has Gustafson tossing a fish in the back of Goldman's messy truck and leaving it there to rot.) When they regularly, inevitably meet in the bait shop, they refer to each other as "moron" and "putz." Enter Ariel Truax (Ann-Margaret), a saucy, sexy woman of a certain age, who raises the stakes in their fighting. At least Ann-Margaret is given a real role to play; her Ariel has a history, has likes and dislikes, and makes her own decisions.
Nobody's Fool
(Amazon Prime, Vudu, etc., from $2.99)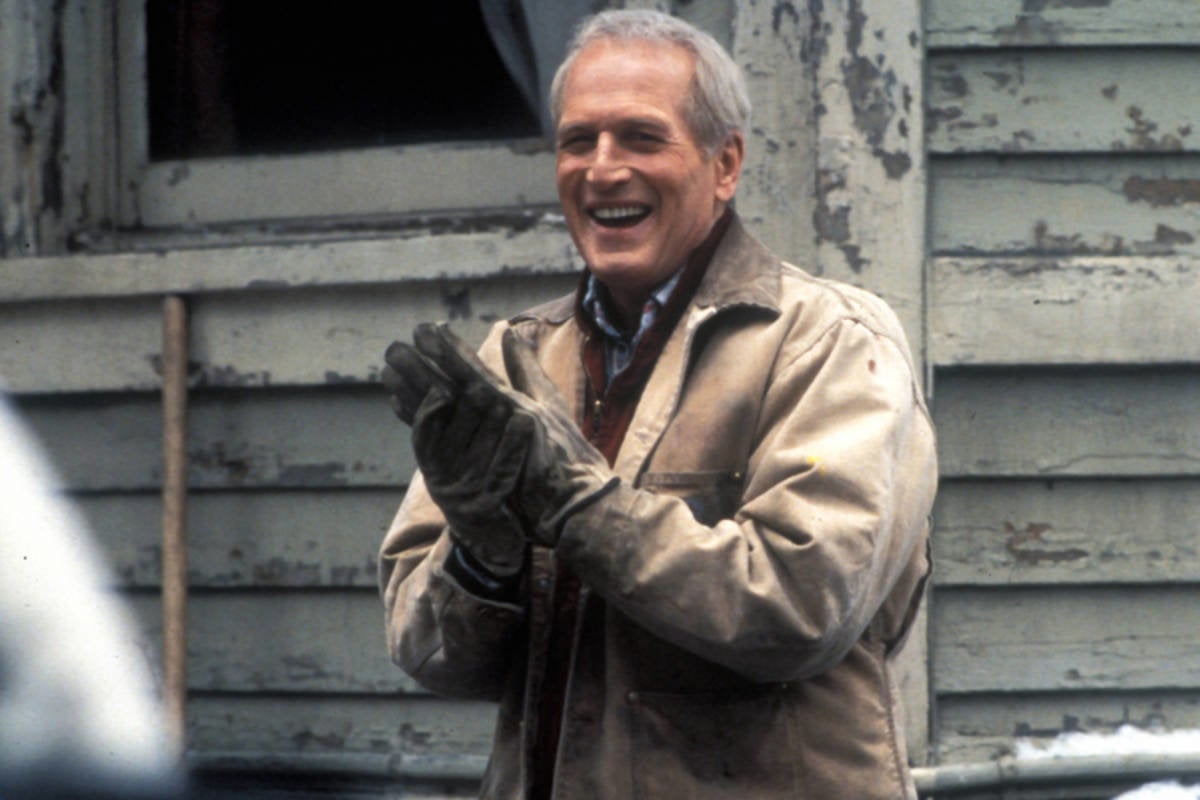 ★★★★☆
Paul Newman plays Sully, a crotchety old codger in upstate New York who likes to sit in the local bar, and regularly steals a snowblower from his rival, Carl (Bruce Willis); Carl, then steals it back. He also likes to flirt with Carl's pretty wife (Melanie Griffith). Meanwhile, Sully's living conditions—he's a tenant with Beryl Peoples (Jessica Tandy)—become unstable, just as Sully's newly single son comes to stay, bringing along Sully's grandson. This gives him a fresh opportunity to learn to be a parent (and a grandparent), and maybe grow up a little.
Mentioned in this article
Amazon Fire TV (2017)
Price When Reviewed:
$69.99
Set during the Thanksgiving holiday, director Robert Benton gives Nobody's Fool (1994) a light touch, focusing on loose-knit humor and characters and dialog (adapted from Richard Russo's book), and using the snow-dappled exteriors to create a subtle sense of mood. The terrific supporting cast includes Pruitt Taylor Vince, Dylan Walsh, Philip Seymour Hoffman, and Margo Martindale. This is one of those small gems that make you smile.
Home for the Holidays
(Amazon Prime, Hulu)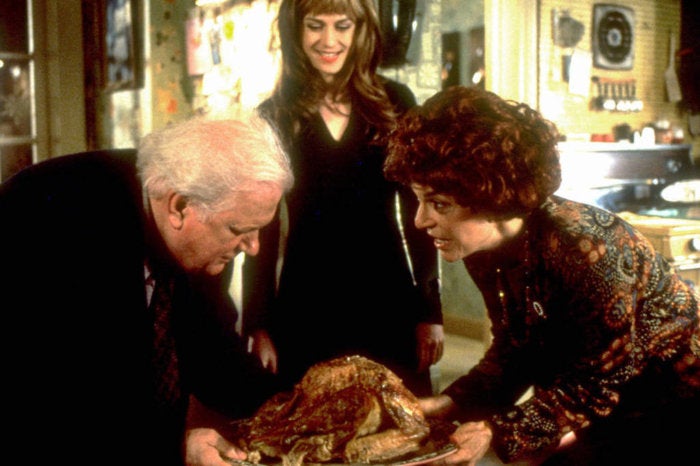 ★★★★★
Written by the brilliant W.D. Richter, and directed with spirit and soul by Jodie Foster, Home for the Holidays (1995) is a wonderful, big-hearted, messy Thanksgiving story with poor Holly Hunter suffering the worst holiday of her life. She plays art restorer Claudia Larson who loses her job—and comes down with a cold—just before flying home for Thanksgiving. (Worse, she loses her stylish coat and must borrow a hideous, out-of-date, lumpy one.)
Her family is typically insane, if not totally dysfunctional. Some members are uptight, and some are more carefree. An aged aunt (Geraldine Chaplin) is a little loopy, and dad (Charles Durning) is more complicated than he seems. In a beautiful scene, Claudia catches him watching old home movies, openly joyful and weeping. Though the great cast is all exceptional, Robert Downey Jr. especially shines as Hunter's hilarious, uninhibited brother. Weirdly, the movie flopped in theaters, but has become something of a holiday cult classic since.
The Ice Storm
(Amazon Prime, Vudu, etc., from $2.99)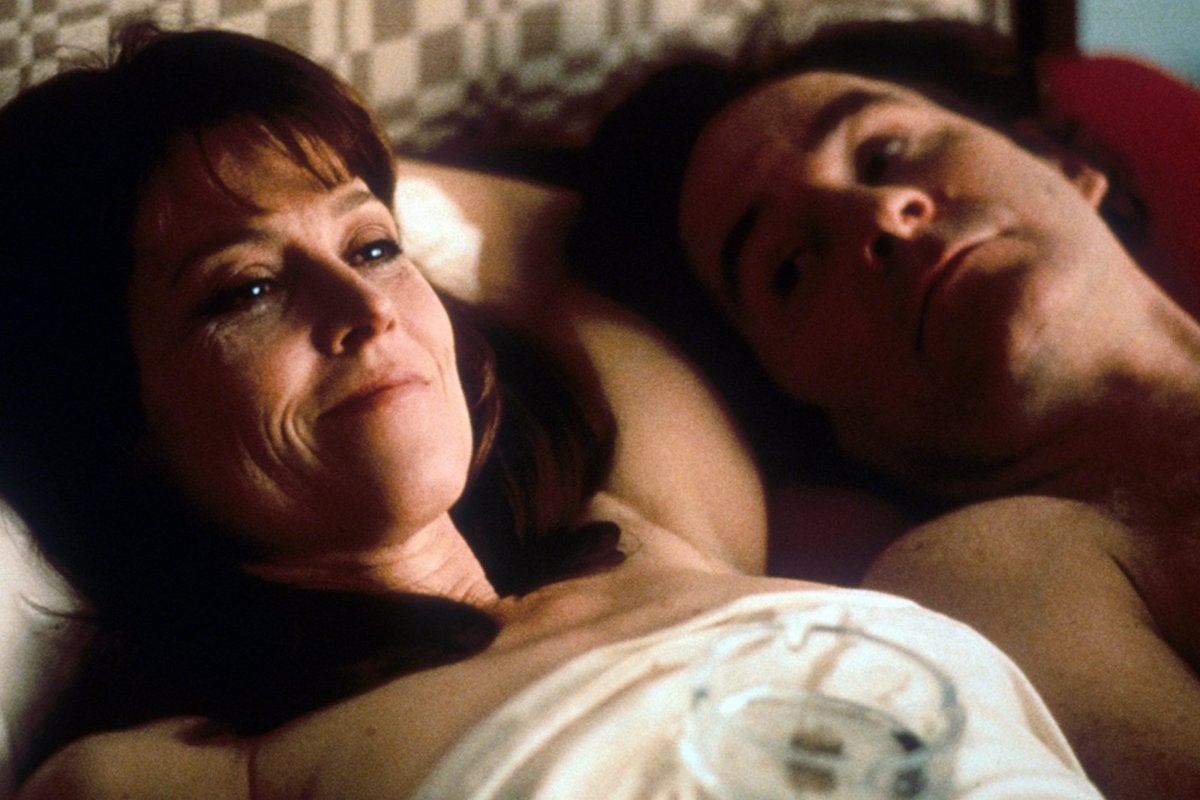 ★★★★☆
The Taiwan-born, but decidedly international filmmaker Ang Lee has made films about mismatched partners, tortured souls, and characters displaced within their environments, searching for solace. In The Ice Storm (1997), these elements come together all in one film. Based on the novel by Rick Moody and set in 1973, in an era when husbands and wives were playing at "key parties," a typically cracked family assembles for Thanksgiving.
Mentioned in this article
SmartCast P65-E1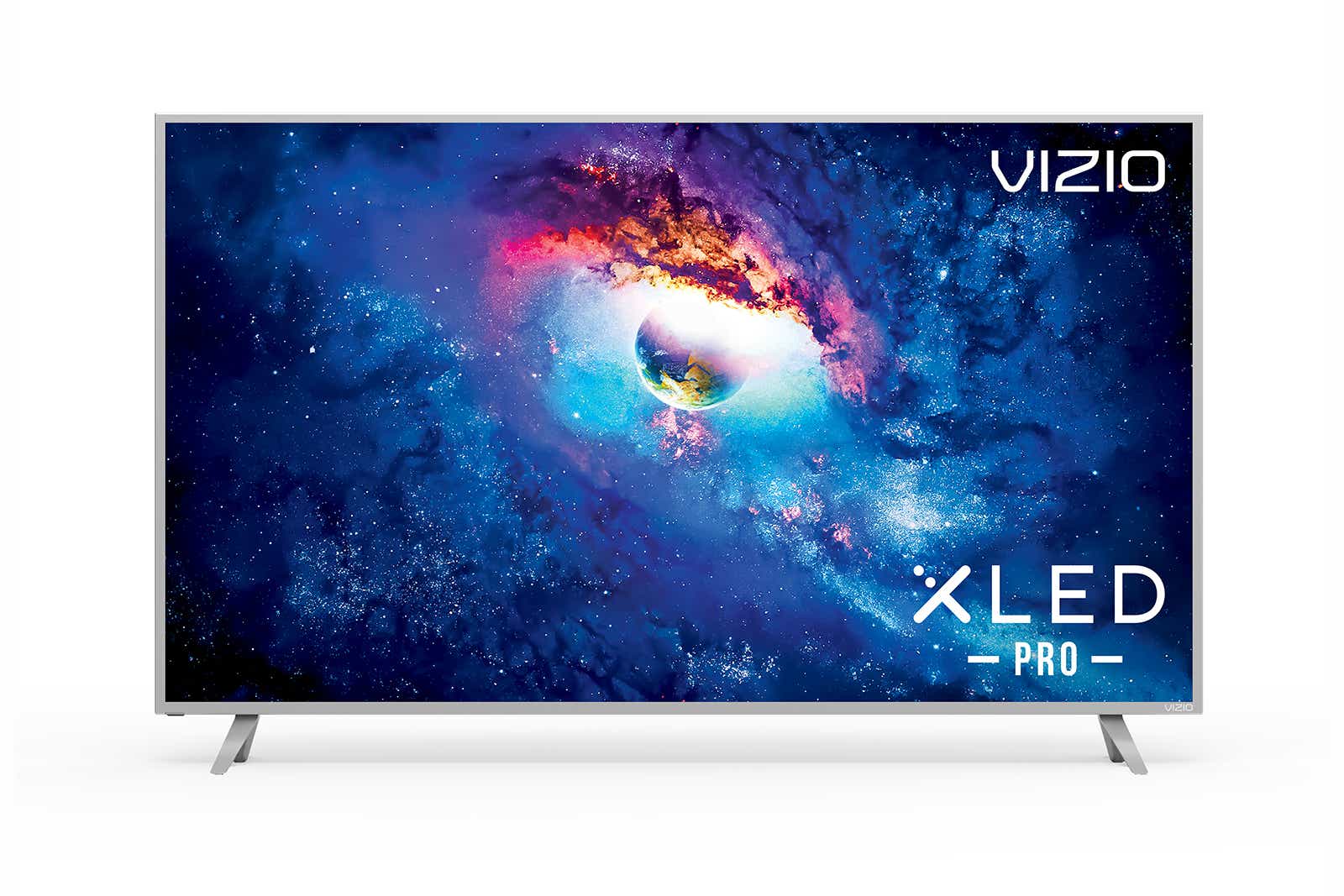 Price When Reviewed:
$1699.99
The father (Kevin Kline) is having an affair, the mother (Joan Allen) is having a spiritual crisis, the 14-year-old daughter (Christina Ricci) likes to play sexual games, and 16 year-old son (Tobey Maguire) is sexually inexperienced but obsessed with a pretty girl at school (Katie Holmes). Lee provides succinct dialog readings and scenes that sum up great waves of emotions and conflict. Most striking is the ice storm of the title, wherein one of the characters finds himself in awe of, and at odds with, the beautiful, bitter landscape. Sigourney Weaver is magnificent as a woman of many affairs. Note: in both this and Addams Family Values, Ricci makes decidedly un-festive, but very funny, Thanksgiving speeches.
What's Cooking?
(TubiTV)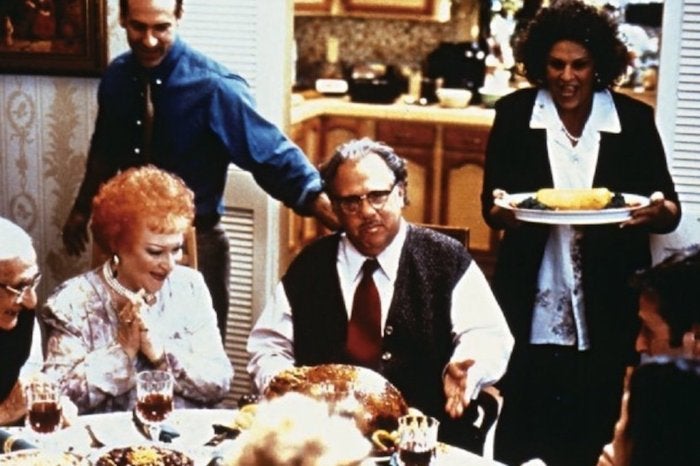 ★★★☆☆
This one could be classified as a so-called "chick flick," but What's Cooking? (2000) is so nicely balanced and fine-tuned by director Gurinder Chadha (Bend It Like Beckham) that it turns into an honest holiday film, filled with plenty of delicious-looking shots of Thanksgiving dishes being prepared and served. It focuses on four families—one Jewish, one Vietnamese, one African-American, and one Latino—as they go about their holidays, filled with personal dramas.
A son lies to his family to spend the holiday with his girlfriend, a lesbian couple tries to cope with conservative parents, a pushy mother-in-law gets in the way, an ex-husband is accidentally invited to dinner, and a gun is found in a teen's backpack. The stories are universal and could apply to anyone of any background, and indeed, the 17-year-old movie is surprisingly timeless (a political discussion in one scene could easily apply to last year's election). Chadha co-wrote the screenplay with her husband Paul Mayeda Berges. The all-star cast includes Joan Chen, Julianna Margulies, Kyra Sedgwick, Mercedes Ruehl, Lainie Kazan, Alfre Woodard, and Dennis Haysbert.
Pieces of April
(Amazon Prime, Hulu)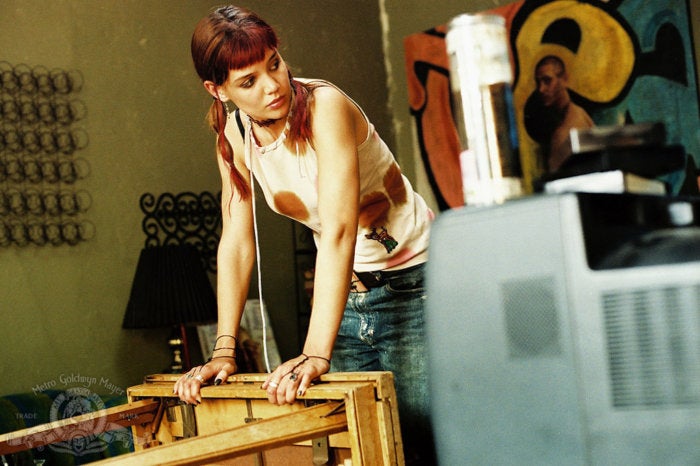 ★★★★☆
Screenwriter Peter Hedges made his directing debut with this, another of the all-time best Thanksgiving movies. Katie Holmes is April, the black sheep of the Burns family, who had the nerve to move to New York and shack up with an African-American boyfriend Bobby (Derek Luke). Her family has loaded up the car and prepares to drive to April's cluttered, twenty-something apartment for the holiday meal.
Mentioned in this article
Apple TV 4K
Price When Reviewed:
32GB $179 | 64GB $199
Holmes is by herself in many of her scenes, and creates a vivid, memorable character, but Patricia Clarkson is particularly great as the mother, diagnosed with terminal cancer and having reached an "honest-is-best" stage. Oliver Platt plays her husband, banking on the fact that dinner will be awful and stocking up on Krispy Kremes. Beth (Alison Pill) is the good daughter, while son Timmy (John Gallagher Jr.) cheerfully photographs everything. Hedges shot on digital video, and it feels honest, falling into wonderfully human gray areas. Happily, this chatty movie also knows when to shut up, as it does in the poignant final scenes.
The Blind Side
(Amazon Prime, Vudu, etc., from $2.99)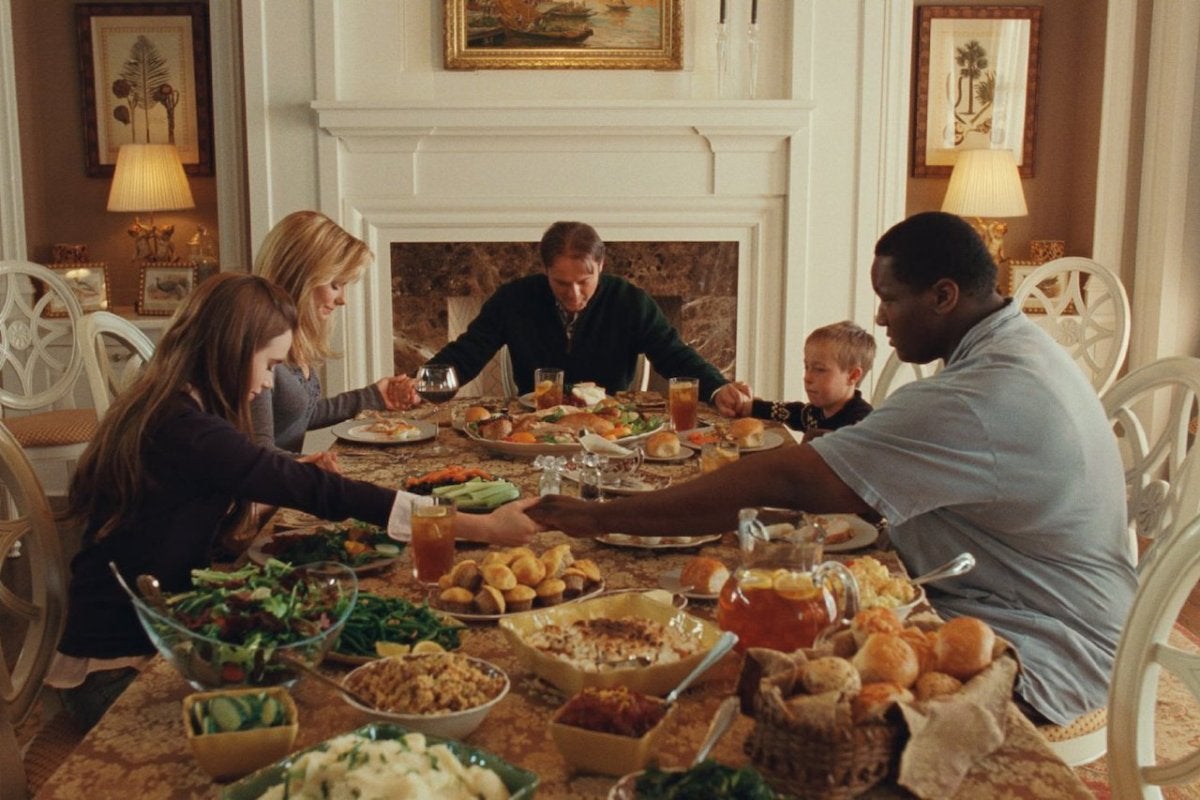 ★★★☆☆
What's Thanksgiving without football? John Lee Hancock's graceful, emotionally potent The Blind Side (2009) veers a bit too close to Capra territory, but its sure, honest touch carries it effortlessly into the end zone. It tells the true story story of Michael Oher, who went on play right tackle for the Baltimore Ravens. Big Mike (Quinton Aaron) is homeless, with a junkie mom, and one shirt and pair of shorts to his name. He is befriended by the outgoing smallfry S.J. Tuohy (Jae Head). S.J.'s mom Leigh Anne (Sandra Bullock) notices that Michael isn't dressed for winter and appears to have nowhere to stay, so she takes him home, giving him clothes, a tutor, and a Thanksgiving dinner.
If the movie has a problem—besides its length—it's that Michael is a fairly inexpressive character until a few scenes toward the movie's end finally explain his behavior. Instead, this is clearly Bullock's show, and she plays it to the hilt, making all the male characters snap to attention while wearing big sunglasses and tight dresses. She won an Oscar for her work.