Nest is close to delivering what's become its most requested product: a video doorbell. On Wednesday, Nest offered a preview of the device in San Francisco.
The Nest Hello is a smart, black-and-white plastic doorbell that has a button at the bottom and a camera at the top.
It will send alerts to the Nest app, from where users will be able to see a live high-definition video stream with audio, pan left and right on the camera image if needed to get a better view, and speak to whoever is at the door.
Nest said the app will also come with a number of pre-programmed responses for times when owners want to send a voice reply, say "I can't come to the door right now," but they are in situations where it's impossible to do that live, such as in a business meeting.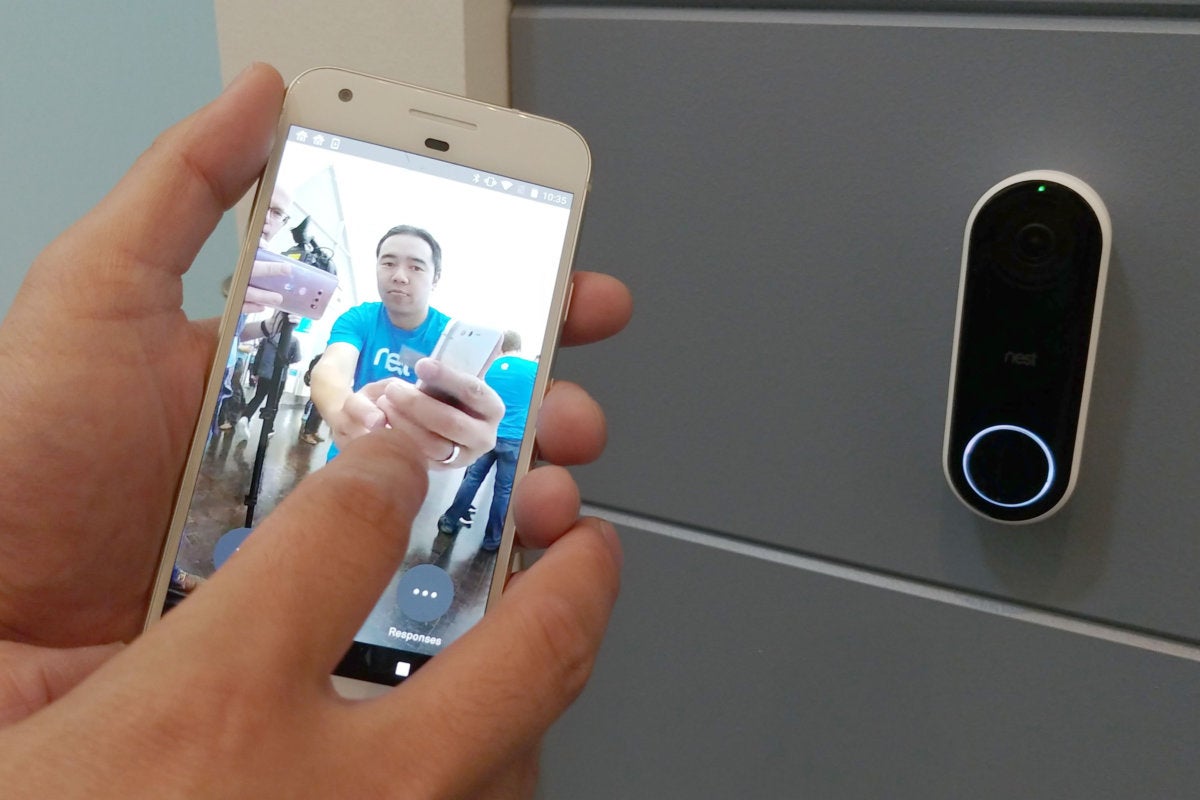 Through Nest's subscription cloud video service, users will also be alerted to highlights from hours of streaming, and they can access facial recognition features that can determine whether a stranger or someone you know is at the door.
Nest Hello will be available the first quarter of 2018. The company didn't announce a price. Nest also announced its entry into the home security market with the Nest Secure, and a new outdoor home security camera, the Nest Cam IQ Outdoor.