If you have a Ring Stick Up Cam but balked at the extra $50 for the solar charging panel, we've got a weekend project for you. Right now Best Buy has the Ring Solar Panel on sale for $20.
The solar panel is an alternative way to power the Ring Stick Up Cam. Without the panel, you have to bring it in every few months to charge it via USB. When we reviewed the Stick Up Cam earlier in September, we liked it as a way to expand the security perimeter of anyone who's already using the Ring Video Doorbell. (Though we did find that as a standalone security camera, there were better options.)
As for the Solar Panel, it's a 2 watt, 6 volt solar panel that is capable for powering the Stick Up Camera. The panel is weather resistant, and it comes with a five foot USB cable to connect the panel to your camera.
Ring says you can't use a different cable since theirs includes a special cover for the plug that keeps rain and water out of the charging port. The panel needs about 4-5 hours of sunlight per day, which means you'll probably be restricted to where you can place the camera.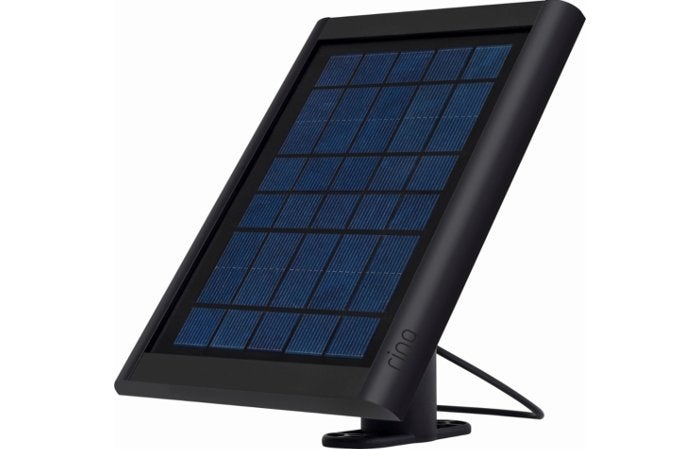 [ Today's deal Ring Solar Panel for the Stick Up Cam $20 at Best Buy. ]